buffetbuster
Member
My single favorite semi-unique food from here in Pittsburgh is the Turkey Devonshire. Here is a pic I took last week from a local place (Porky's Smokehouse) that makes an excellent version as an occasional special.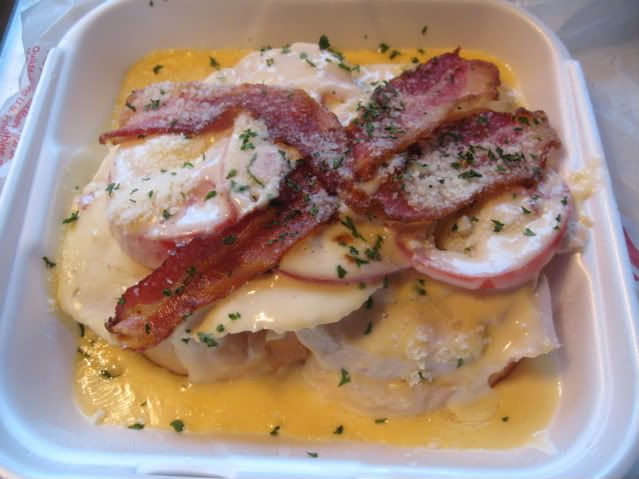 Obviously, this is very closely related to The Hot Brown sandwich you see in Louisville and elsewhere in Kentucky. I have only ever had two Hot Browns before and one was made with parmesan at The Brown Hotel and one made with swiss at Kaelin's. The Turkey Devonshire is almost always, but not exclusively, made with cheddar.
This is a dish that used to be extremely popular here in The Steel City, but it is becoming increasingly harder to find on menus. My single favorite place is The Union Grill in Oakland, which serves the best Turkey Devonshire I know of. Ritter's Diner has it as a special on, I believe, Wednesdays. Anybody else know a good place to get a Turkey Devonshire? My brother and I love these and would love to try them at some different places.
Peter's Place in Bridgeville offers a Chicken Devonshire, but it isn't the same. And the Monroe Hotel in Butler offers a Roast Beef Devonshire, but I haven't gotten around to trying it yet.