admin
Member
Well, I forgot to add a few more pics of the Winchester Mystery House…
Me, in front of the Mystery House.


Ismael, Miriam and I in the garden.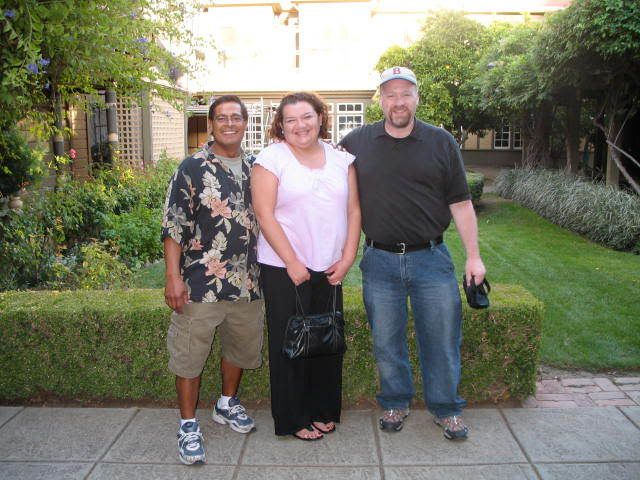 An upside down pillar in the Mystery House. She had all of her pillars installed upside down. Why? No one really knows. There were never any original blueprints for the house. She went into a seance room in the middle of the house by herself each night and the next morning she would tell the builders what to do. She wrote down plans and ideas on scraps of paper.

After we left the Mystery House, Miriam and Ismael, who are great cooks, made me dinner. Carne Asada on the grill, corn tortillas, and some arroz con pollo. The carne was crusty on the outside and juicy and tender on the inside. Sorry, in my beef lust, I forgot to take pictures. I did have an epiphany though, I usually am the type to follow a recipe, but I looked around the kitchen and came up with a homemade grilled salsa for the carne. I threw some tomatoes on the grill with a little oil, salt and pepper. Ismael suggested some grilled jalapenos too. Mixed in a bowl with some red onion, cilantro, red wine vinegar, canola oil, salt, pepper, and a touch of honey, it made a perfect compliment to the carne.
The next morning, we drove down to Pismo Beach (about 3 hours south of San Jose) to rent ATVS and go riding on the sand dunes. An interesting day… Doug ended up being alright. Nothing permanent and he should be back to normal in a few weeks, aches and pains aside. We all thought it really was a rush! Doug and I said we'd do it again, but it really is dangerous. The EMTs said they get lots of calls to the beach each week. It's a real culture out there. We were there on a weekday and there were easily hundreds of people there, RVs camped out and dune buggies, motocross bikes, and ATVs for rent and some hardcore people riding the dunes. Can be kind of hard to understand the appeal until you've got one under you and you open it up and the sand is flying and you're riding the edge of the sand bowl at the 45 degree angle. Sorry mom, but I really did love it!
Doug getting into the ambulance (a broken clavicle)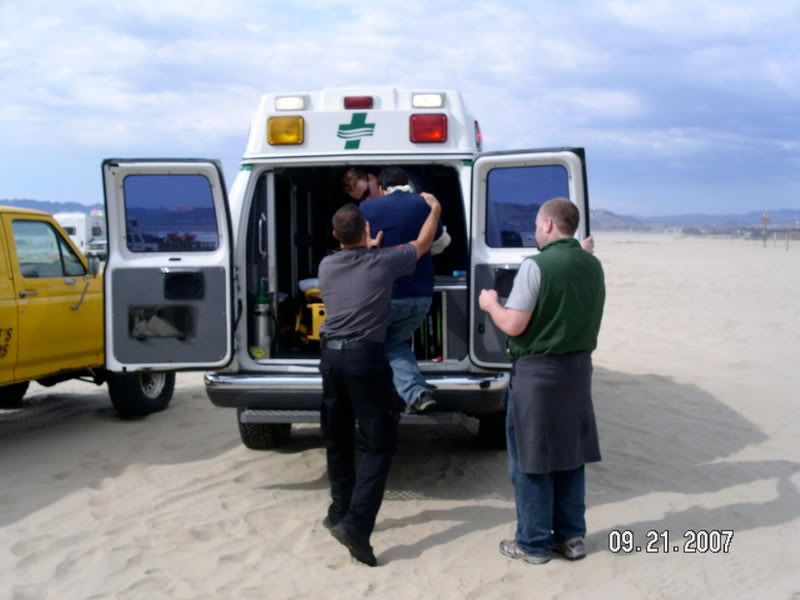 Firouzeh and Doug after the ride in the dunes.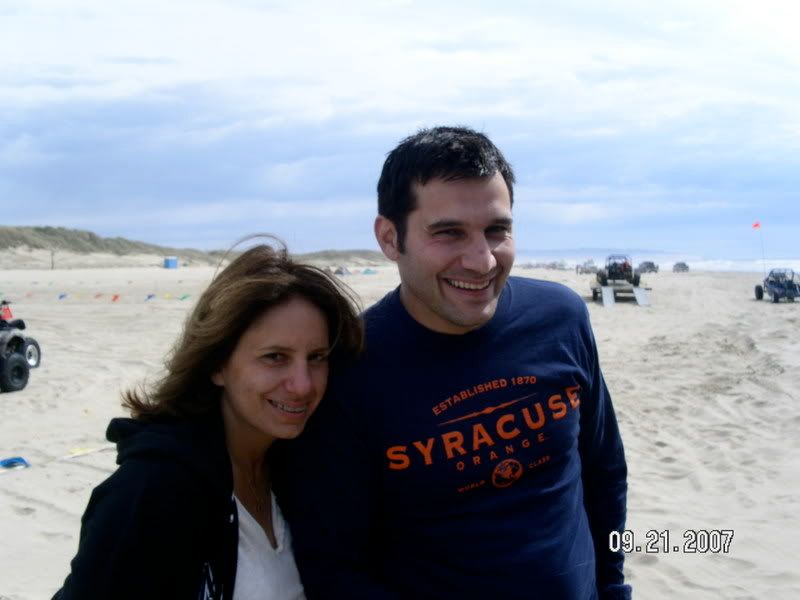 Miriam at the ready in the dunes.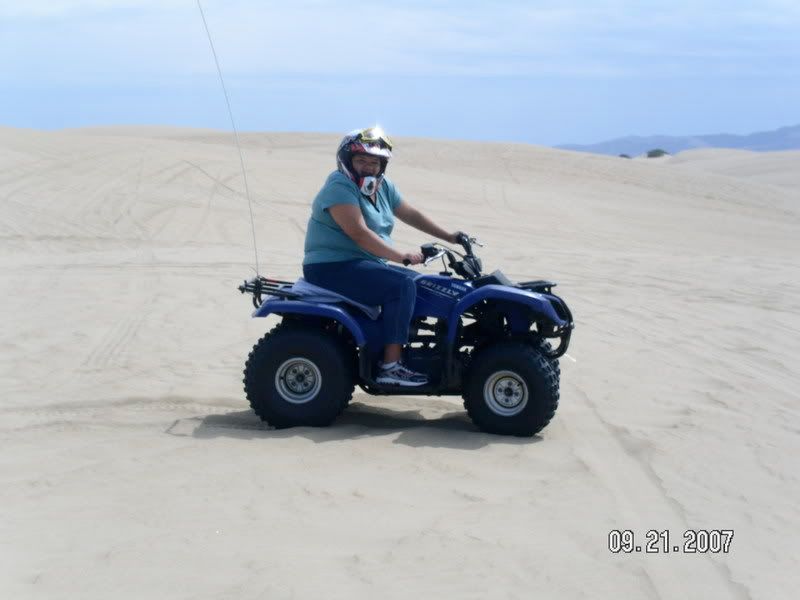 I love this shot. All day we saw endless sand dunes, blue skies and the occasional wave down on the beach.


In the words of the immortal Peter Griffin: This place was so freakin' sweet!
IMG]http://i115.photobucket.com/albums/n289/billyboy71_2006/Picture396.jpg[/IMG]
Firouzeh and Mirm in a calmer moment before taking off.


Firouzeh and Doug ready to show me how it's done.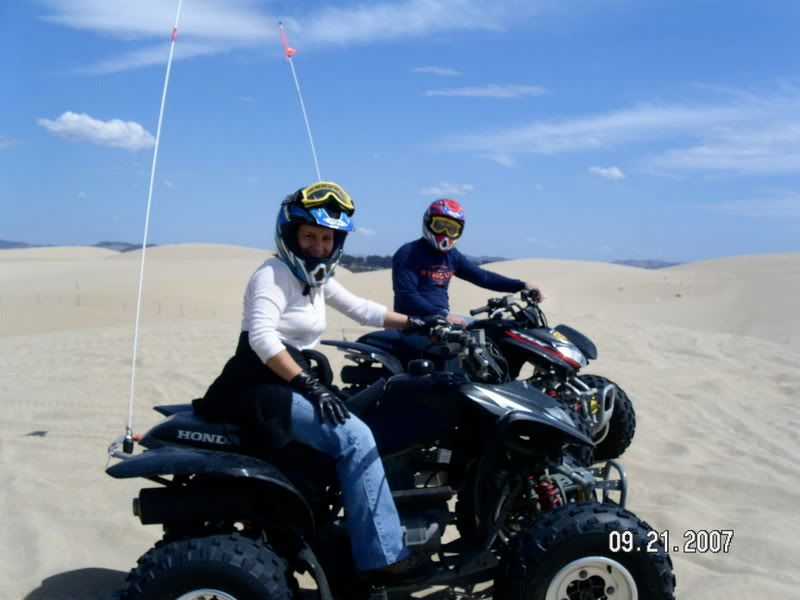 I'm the King of Pismo Beach!! Incredible!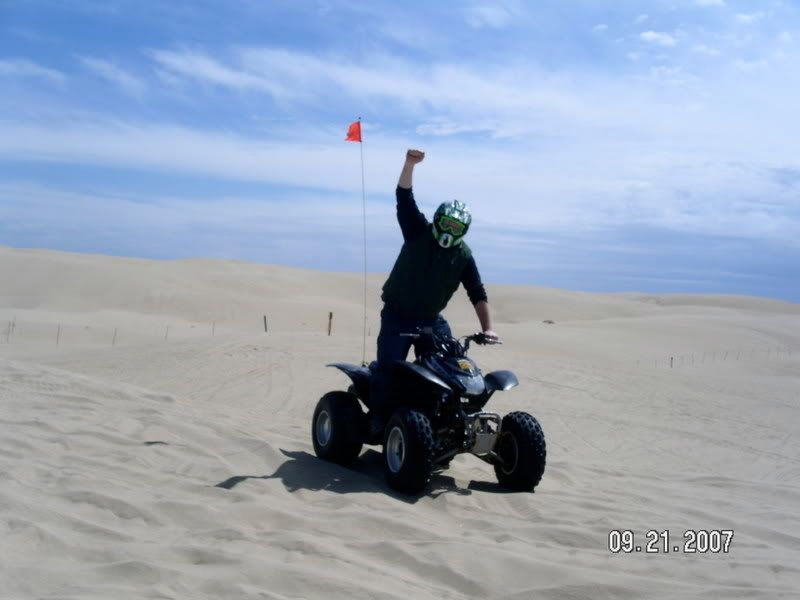 Mirm, ready to roll.


Doug and Firouzeh before the ride.


The four of us, geared up and ready,29,333344,0,23974,66.65.40.228
333343,333343,0,2007-10-02 12:22:09,Here's a Deli that's interesting"