billyboy
Member
A few weeks ago, my girlfriend told me that she had some tickets through work for the Brooklyn Cyclones championship game. I thought "Sounds good to me". And a chance to hit Nathan's for some dogs and fries.
My ticket for the game. I didn't realize until halfway through the game that the Spinners are the Lowell Spinners, a Red Sox affiliate, so I changed my cheers much to the chagrin of my friends.


Outside of Keyspan Park, home of the Brooklyn Cyclones. A nice park, but somehow I don't think it'll replace Ebbets Field in the hearts of Dodgers fans.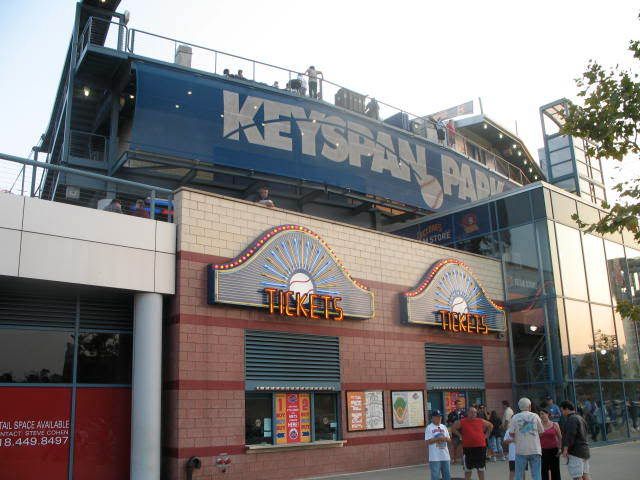 At Nathan's before the game. Apparently they used to offer "chow mein" on a bun as part of their menu. Not sure if it's a kissing cousin of the "St. Louis" sandwich, but sounds interesting.


More signage of the Coney Island institution.


My hot dog and fries before the game. Pretty tasty. I do like the ketchup and mustard combo with kraut. The fries are soooo good, but I had to share them as I'm trying to go off the fried foods (slowly).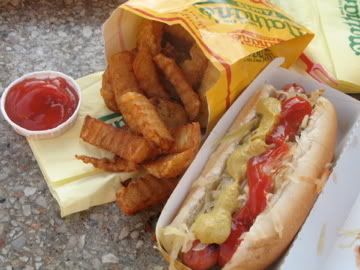 Nathan's after the game. This place gets really packed.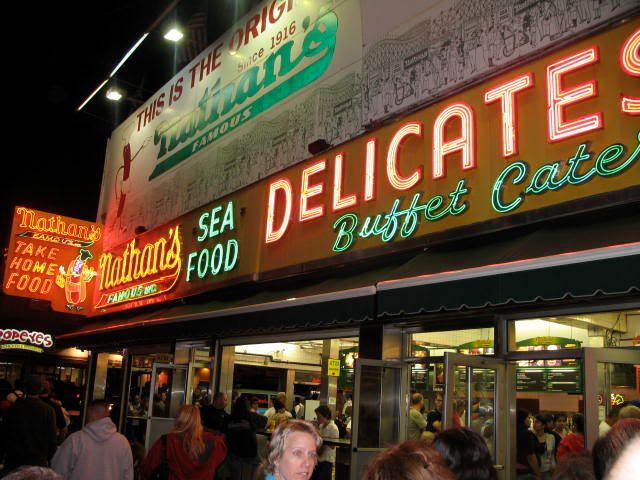 A shot of the menu.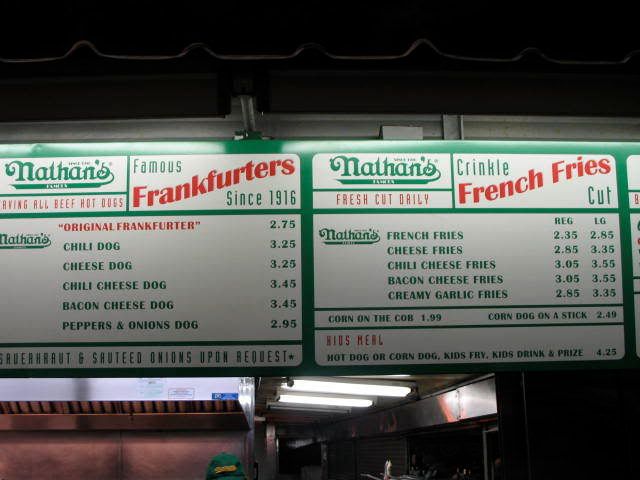 The crowd after the game.


There was a really good fireworks show after the game.


Me in my Sox rally cap hoping the Spinners can pull this one out. It was not to be though. Single A ball is fun to watch, but not exactly a pitcher's duel this evening.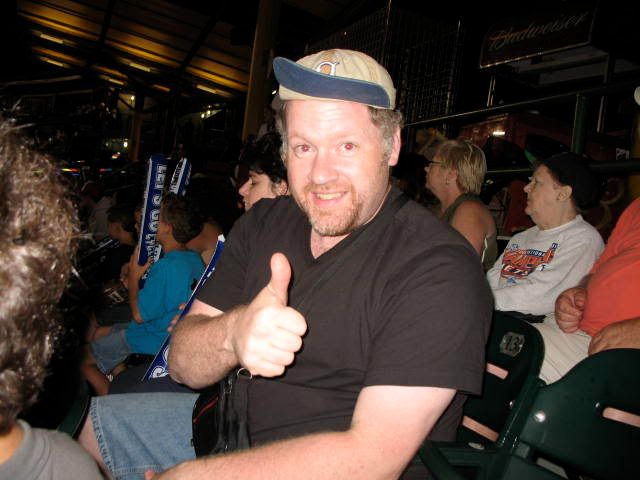 A shot of Keyspan Park with the Parachute drop ride in the background. I don't think it has been in operation for some time.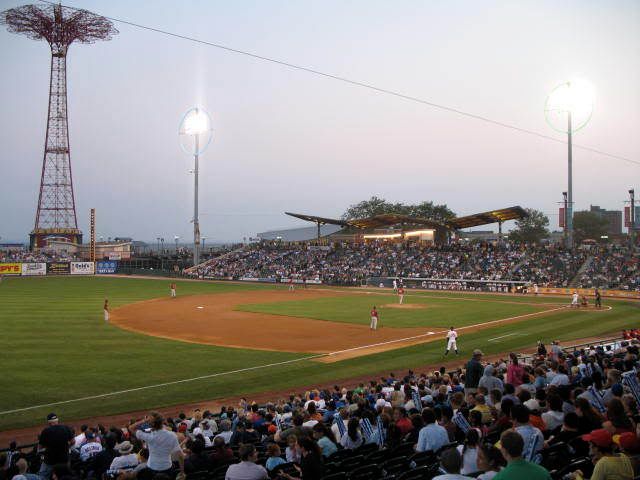 The Wonder Wheel lit up at night. This ride really scared me the first time I rode it. It's a ferris wheel that has "sliding cars" on it. Sort of like the hand held toy most of us had as a kid where the wheel rolls back and forth on the hand held wire rack.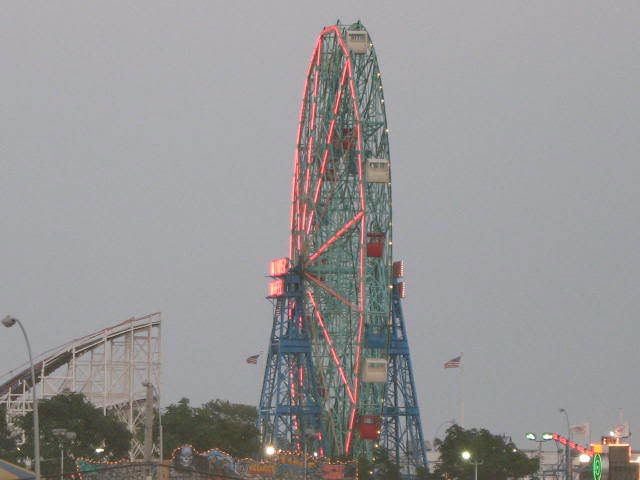 The Cyclone lit up at night. I love this roller coaster, but it beats me up every time. Ride it before it's gone and Coney Island starts selling Frappucinos!


Me, in front of the statue of Jackie and Pee Wee. This was cast to show the moment when Pee Wee went over to Jackie at a game when the crowd was REALLY riding him and Pee Wee just put his arm around him to show the crowd that this man was his teammate and friend. One of the best moments in sports history.