felix4067
Member
Happy belated Birthday to you!
Since it was at the bar I had awful lighting (and I was perhaps a wee bit tipsy by the time we cut the cake), but I did manage to get a shot of it cut. [lol]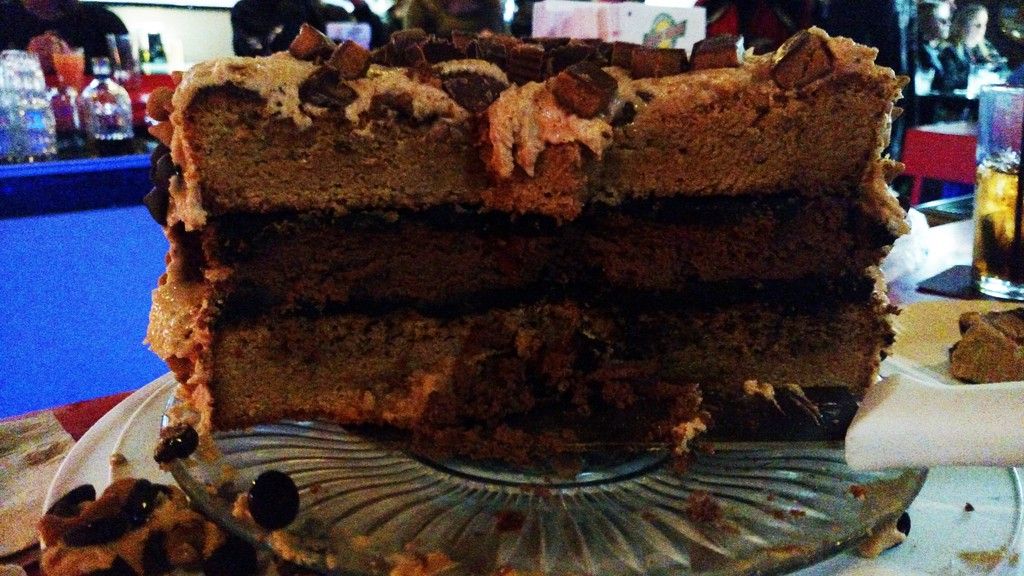 Tonight I had oatmeal for dinner, with butter, brown sugar, raisins, cinnamon, and cream added. And as I put my empty bowl in the kitchen, I realized there was no picture.