lleechef
Participant
Tonight we had dinner at The Top Steakhouse. It's been in Columbus since 1955. Old-fashioned steak house……..dark……..booths………great food and drinks. They still have the old phone jacks at the booths.
I had the grilled halibut over roasted potatoes, kale and pork belly.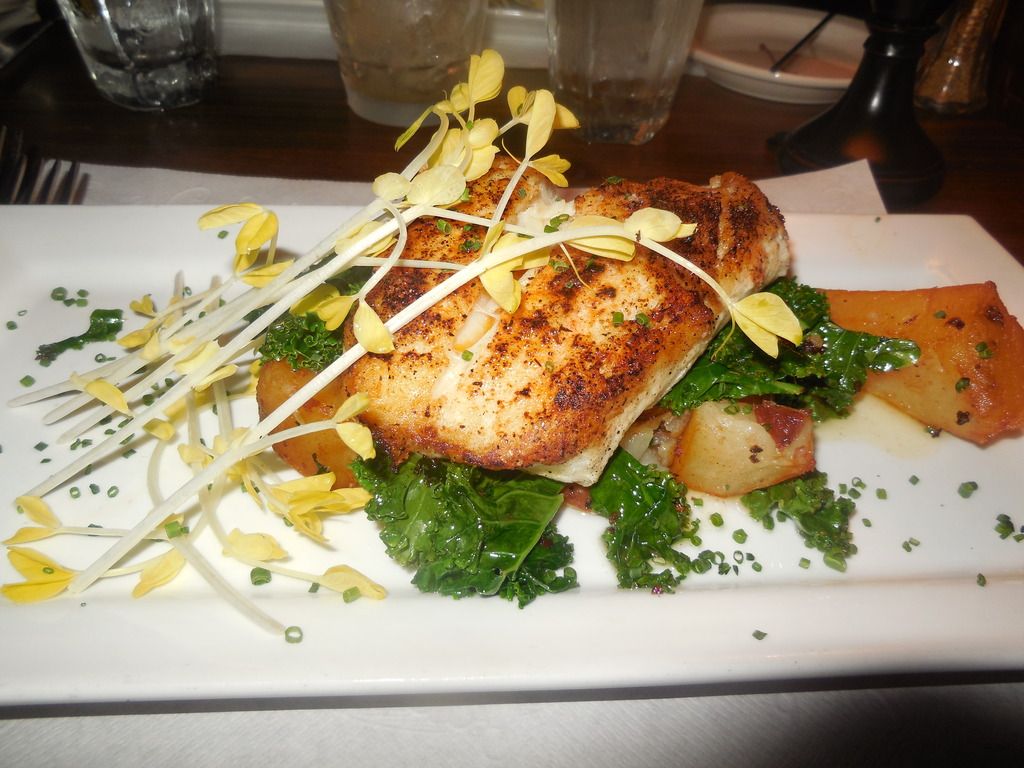 MH had the 8 oz. filet mignon with onion rings and a twice baked potato.