felix4067
Member
Catering win today! WWE is in town, and they always take good care of us.
Lunch was sausage-vegetable soup with rice, creamy cheese tortellini, grilled peppered ahi with mango glaze, mixed greens salad with pomegranate and vinagrette, and excellent chocolate chip cookies for dessert. Oh, and they had a charcuterie board to die for, although I refrained and only took a couple of things.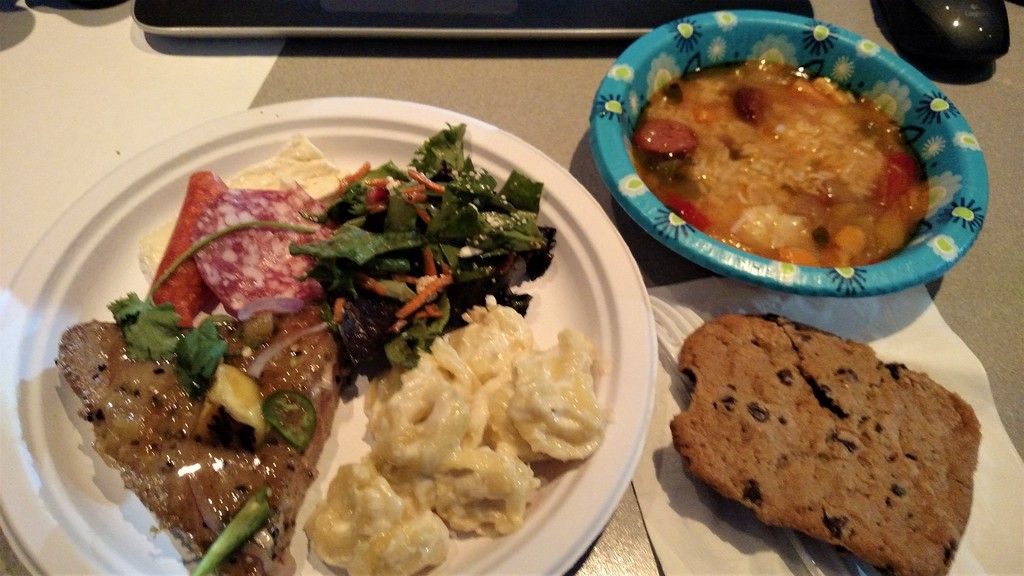 Dinner was bread pork cutlets with white pepper gravy, steak quesadillas with fresh-made guacamole, more of the same salad. I also grabbed some cottage cheese and a bit of tuna salad. Desserts were plentiful, but I got a slice of lemon bundt cake, a chocolate macaron, and some kind of nutty chocolate crescent cookie.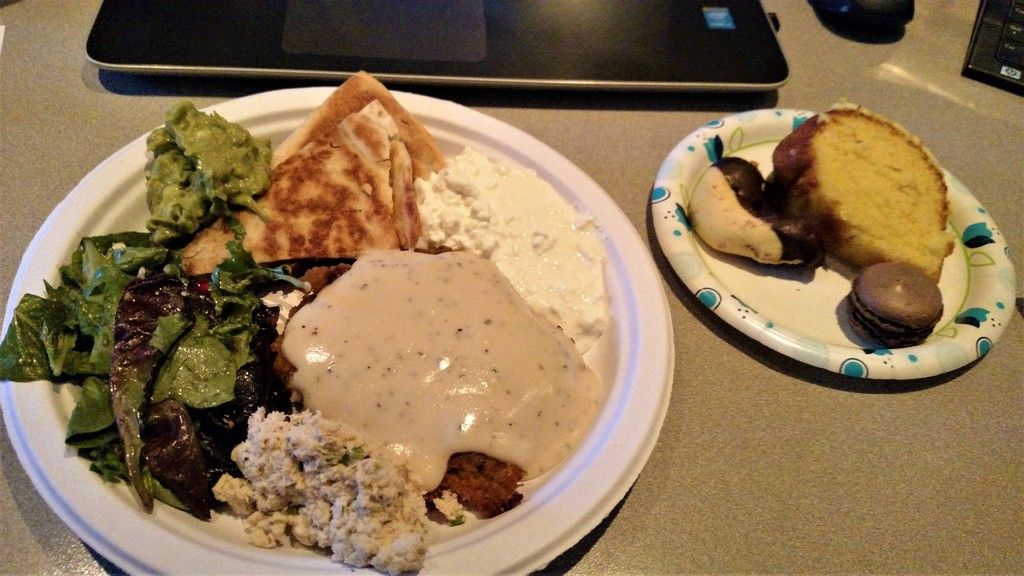 Pictures are crap because I had to eat in the control booth under bad lighting.