buffetbuster
Member
Even though I did not attend Clemson University, I have long been a big fan. Especially the sports teams. For about a decade, I even had football season tickets, so I got to know the area fairly well. Since I gave the tickets up, it has been a good five years or so since I have been back. My plan was to spend a good portion of the day in Clemson.

One of the things I was most looking forward to was the incredible peach ice cream that is made by the school's agriculture department. Unfortunately, in an epic failure to properly plan on my part, the university was on Spring Break and the ice cream store was closed. Somewhere, Travelin Man is smiling!

Also on my list of things to do was attend a Clemson baseball game. Because of the expected rain on Sunday, they moved that game to Saturday afternoon, so I enjoyed a few hours out in the sun, watching baseball.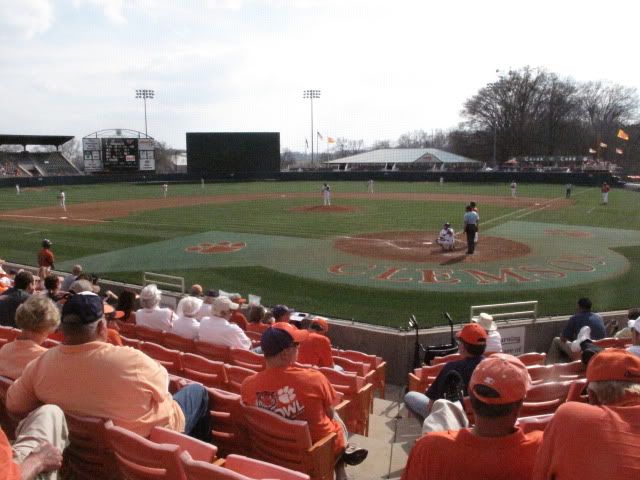 What could be better than that? Oh yeah, eating peach ice cream![:I] For ten bucks, I sat just a few rows from the field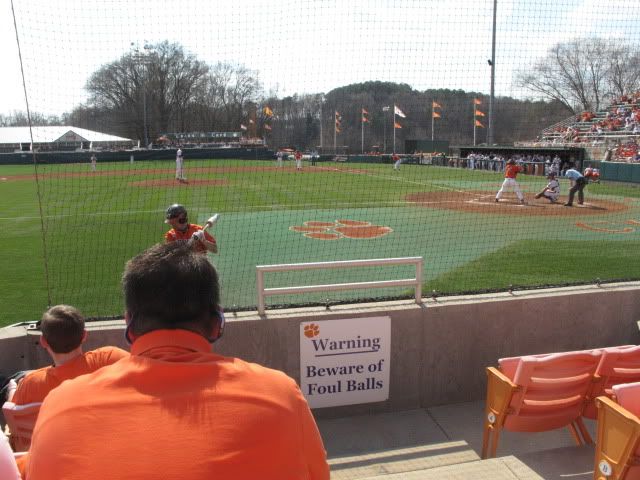 and got to watch a Tiger victory over the Hokies from Virginia Tech. Particularly worth watching is star player Kyle Parker, who sure looks like a future major leaguer to me. Considering he is also the quarterback for the football team, he is going to have a decision to make soon over which sport he is going to pursue. Here he is


rounding third after crushing a home run.

After the game, I took a little bit of time to walk around the beautiful campus. Here is one of the campus landmarks, Tillman Hall.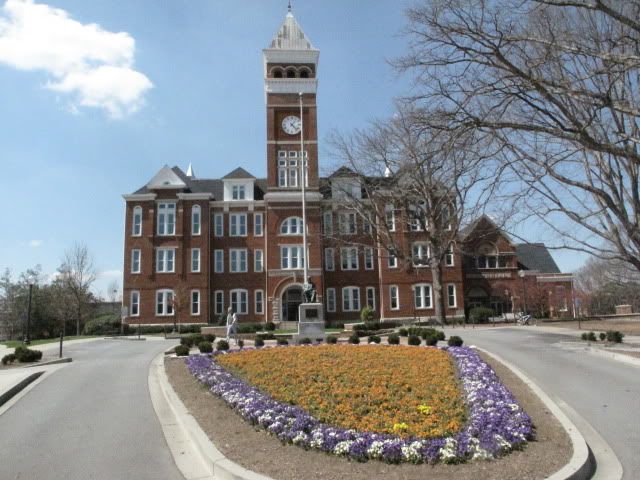 Note the purple and orange (which is Clemson's colors) flowers planted in front.