Marc_1
Member
After checking into my hotel in Greenville and relaxing for a few hours, I put on some nicer clothes (more like business casual) and drove to Charlie's Steakhouse.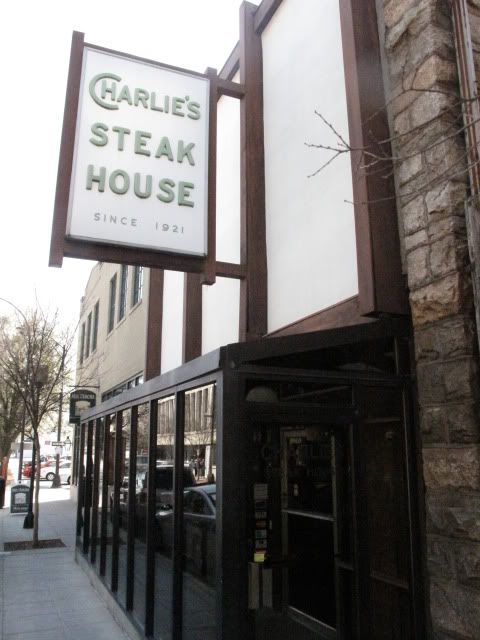 Located in the heart of downtown Greenville, this place has been around since 1921. Back when I had Clemson football season tickets, I would always include a trip to Charlie's as part of the weekend.

Since it was already 9:00PM, the restaurant was only around 1/3 full.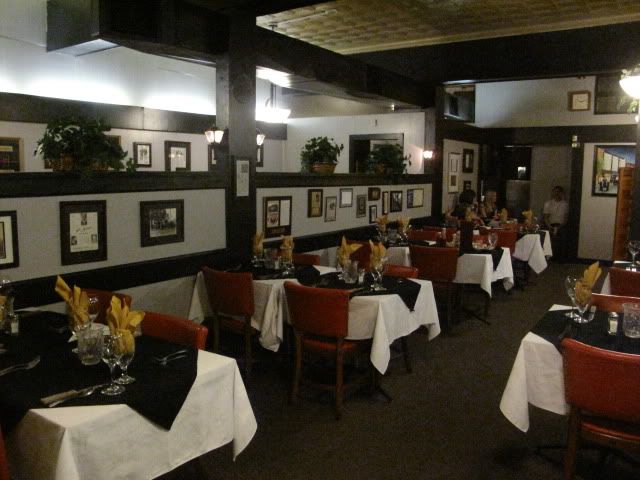 I recognized the woman who sat me as the owner, the granddaughter of the original owner, Charlie Efstration. On one side of me were two couples, with the men wearing suits. On the other side of me was a couple where the man was wearing bib overalls. Charlie's is that kind of place.

The menu is heavy and leather bound.


While they offer plenty of seafood and chicken, it would be a shame to come here and not get a steak. If your eyes are good,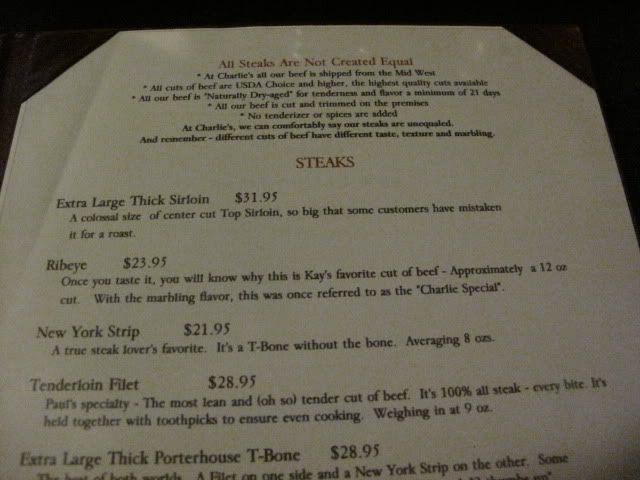 you can read why Charlie's says their steaks are unequaled.

I placed my order and quickly received my salad. Though you can get the standard dinner salad, there is a much more interesting choice. You get a bowl of just cabbage and a salad dressing carousel,


so that you can add as much as you want. And the salad dressings here are spectacular! The three dressings are Thousand Island, Bleu Cheese and Parmesan Peppercorn. All are homemade and are equally so good, I could never make my mind up which is best. So, I was constantly glopping on the cabbage as much as possible.

My steak was the 9oz. filet.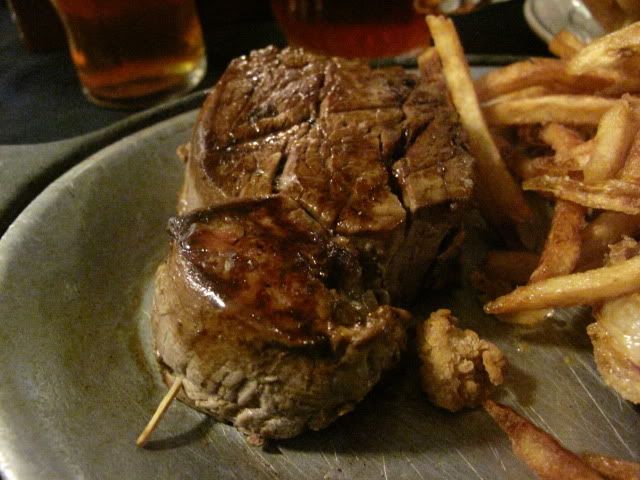 This was a well above average, lean, beefy cut of meat. Sorry for the poor photos, it really was better than it looks. On the side, you can get half french fries and half onion rings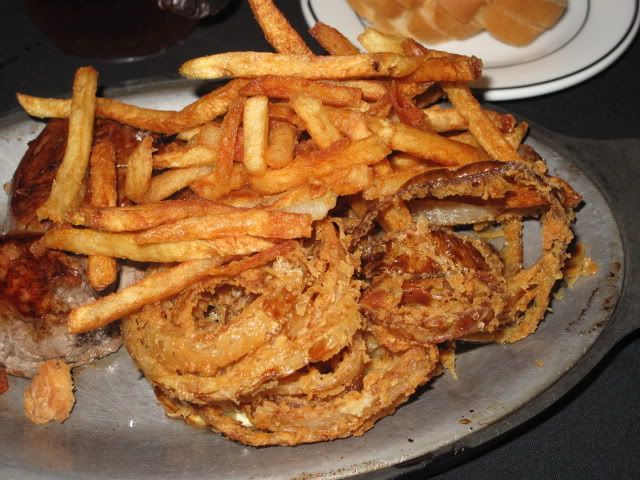 for a small extra charge and this is definitely the way to go. Both are quite good when dragged through the steak juice, but the wispy, just greasy enough onion rings are especially excellent.

While finishing up my dinner, I became the last customer still dining. The owner had noticed me taking some photos and we started chatting. She was happy to hear how much I enjoyed my dinner and that I was once a frequent customer who hadn't been there in years. Before I left, I asked if she had a paper menu I could take, since I collect them from all the places I visit. She said she had something even better. She went into the back and came out with two packs of matches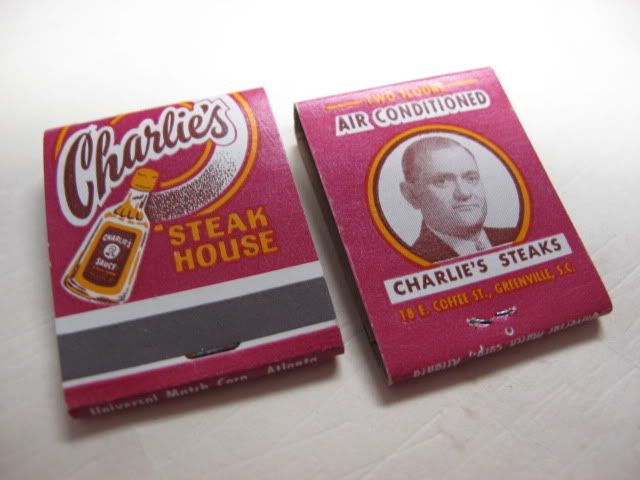 that looked really old. Then she told me the story of how Charlie himself placed a large order for matches back in the 1940s and there was so many of them, they lasted for 40+ years. The,29,546400.001003001001001001005001001001001,11,9261,209.195.152.119
578511,578025,578260,2010-04-06 16:23:09.773000000,Re:Stroud's"