empty_2
Member
Saturday April 4 cont.

We soon arrived at a Roadhouse named Bayou Barn,


for the crawfish boil. The food was ready, so we quickly jumped in the short buffet line.


Among the items available were boiled Cajun potatoes, corn on the cob and two different kinds of jambalaya,


one of which had alligator in it! There was also a large boat full of boiled shrimp.


Unexpectedly, the shrimp still had their heads on, which was very cool. Outside, there was also a roast pig.


And, of course, you can't have a crawfish boil without crawfish.


All the food was all-you-can-eat and I promise you that my group of four ate their fair share. My vote for the best food went to the roast pork, Johnny loved the jambalaya, while Doug and Mariton voted for the crawfish.

While we were eating, I had noticed a man sitting by himself. Our table could only fit four, so I couldn't invite him over, so I went and joined him. And he wasn't just anyone. It was Holly Moore of Hollyeats, my second favorite food website. Here is a photo


of the two of us. He is a real nice guy. Why does it look like he is eating off of my plate? Hmmmm. A couple other photos: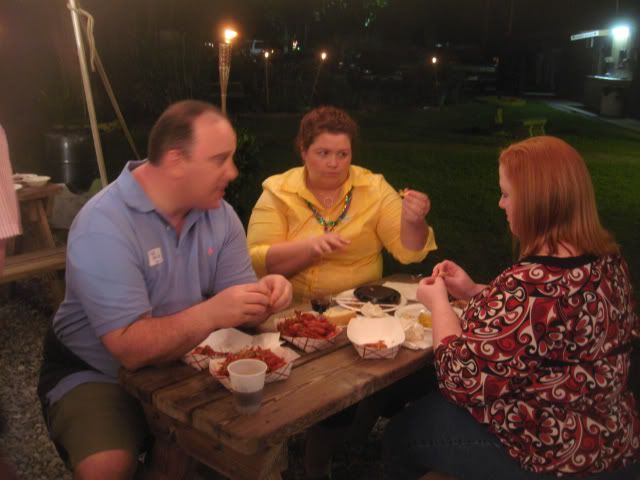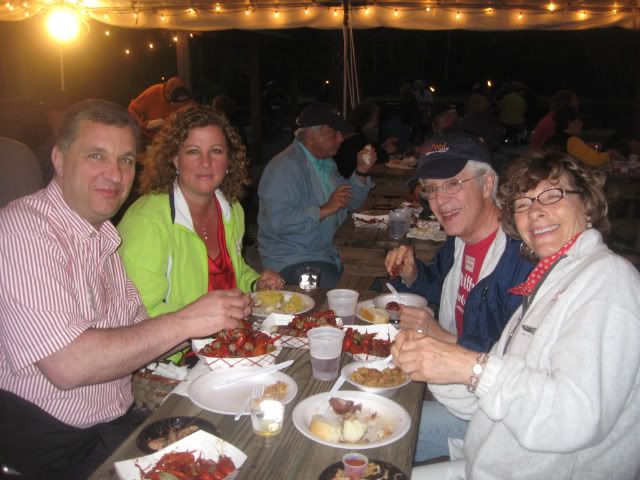 That last photo is my buddy Doug, chatting with Roadfooder JoeRogo. Since they are both from NE PA, they had lots to talk about and Doug told me later what a great guy he thought Joe was. Truthfully, I had so much fun socializing and meeting other Roadfooders, that I didn't eat nearly as much as usual.

Since the Bayou Barn is literally right next to the water, we had plenty of visitors


looking for food handouts. There was also a terrific live band, with many people dancing. The best dancer was Holden,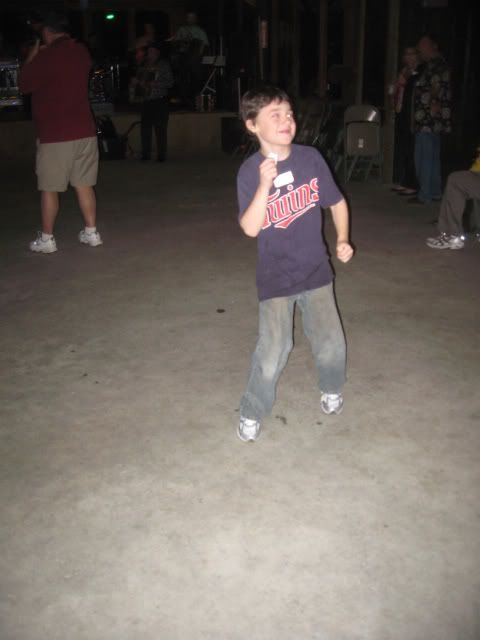 a friend from past tours and one of the most enthusiastic Roadfooders out there. Jane and Michael Stern eventually too,29,503835.005001001,3,9261,209.195.152.119
573810,573744,573793,2010-03-10 14:50:49.413000000,Re:Cooking a forequarter of mutton this weekend…help! :-)"