Curbside Grill
Member
darkwhite you have stated before about how hard it was to acquire our Dogs and Sausages. Please think about this. People here might get upset, but most of our food products are not allowed into other countries for the quality
of the product does not meet their standards. In other words, CRAP. LOL My idea was and still is find a local butcher and develop a product close to ours. Can be done, and cheaper.
Do you have size constraints on cart, for being in a big city.
Danish Dogs are on a toasted bun, French have their on way on a baquette with a hole in it. Close to our 'Puka Dogs' as we call them here. They have been around alot longer than Pukas though. In Germany they do almost the same thing, except they punch a hole all the way thru so when you tip it up the meat slides out and the condiments drip all over.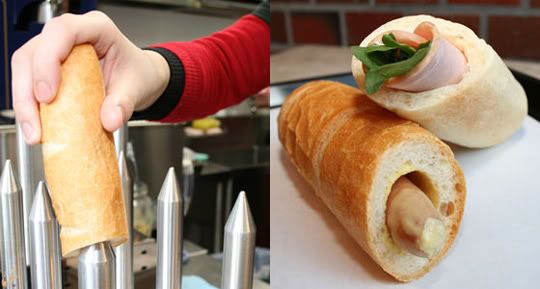 I still cannot believe you liked our canned Chili. Hey, it might fly, never know till you try it. I would think it more local condiments, thats just me.

Also buns that you use, are you intending to steam them, toast them ?? me I like a warm bun, not steamed.
I have used the three pocket apron for monies. Works pretty good.
Do you think that cart will meet your cooking style for what you need. I selected my cart for my style
of cooking.