Anonymous
While on the brat trail in eastern Wisconsin, cousin Johhny and I made one more stop, Mihm's. It is located in Menasha, a lovely town on the north end of Lake Winnebago. The outside is a rather plain looking building,


but the inside is nicer than expected. The counter,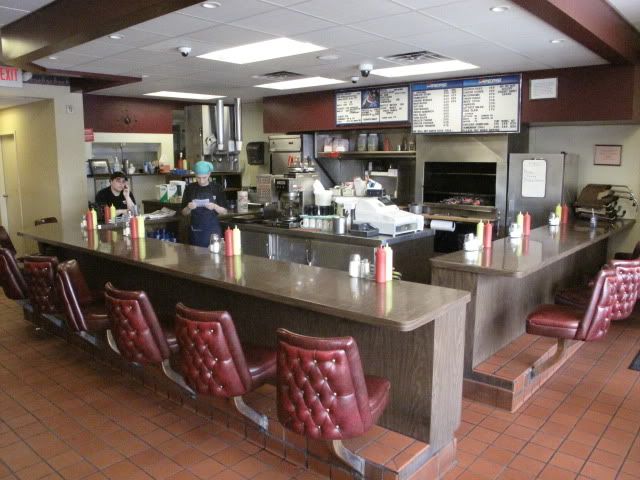 with the comfortable, burgundy swivel chairs, was our choice of seats. They have been charcoal grilling their food for over 50 years and the front of the menu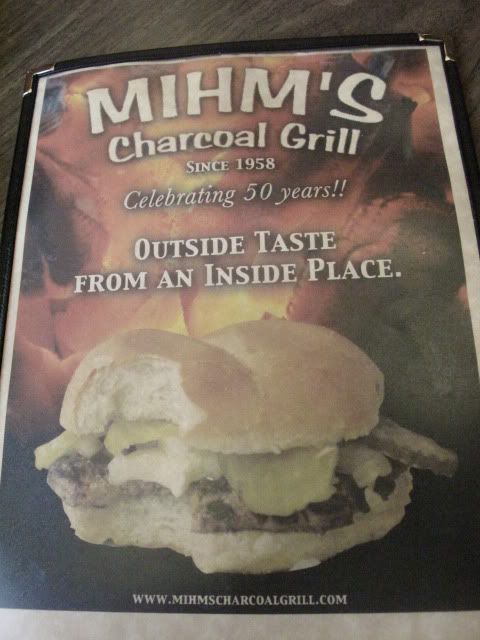 shows off their slogan, "Outside taste from an inside place". From the counter, we had a great view of all the food being cooked over the charcoal grill.



They also have big menu boards on the wall and what caught my attention was the statement on the bottom that they will not serve Coca-Cola.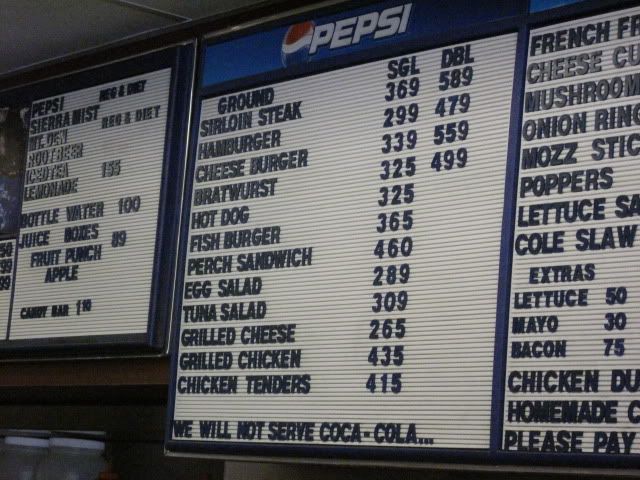 I asked and the young lady who waited on us, (who turned out to be the current owner's daughter) told us that when the place first opened, a series of salesmen from different soft drink companies, visited to get Mihm's to serve their brand. Apparently, The Coke salesman haughtily told the owner that if Mihm's didn't serve his product, they wouldn't be able to stay in business. The owner didn't appreciate that and vowed Coke would never be served there. When the current owners took over, they tried to take the Coke statement down, but the customers complained. So, back up it went!

Johnny started his lunch with a bowl of the chicken dumpling soup.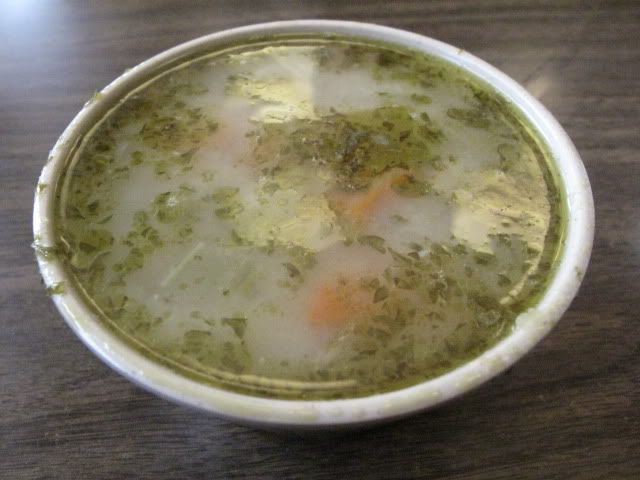 The dense dumplings were on the small side and I found the soup a little too salty for my taste. Johnny was very happy with it, though. And of course, more delicious cheese curds.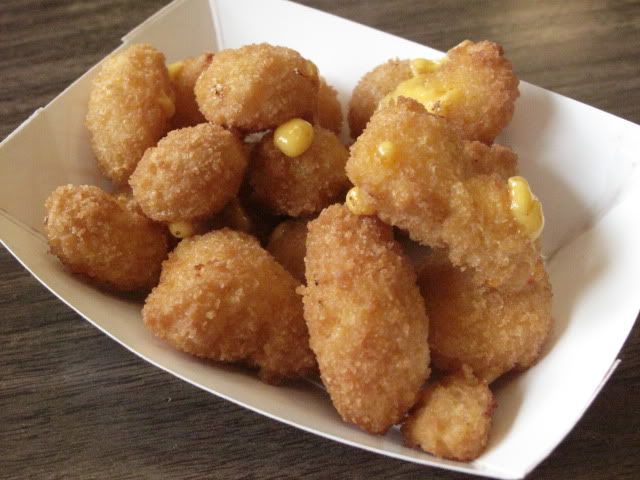 To drink, thinner than preferred, but still tasty shakes,


mine being banana and Johnny's strawberry.

Now for the real reason we were here. Our brat sandwich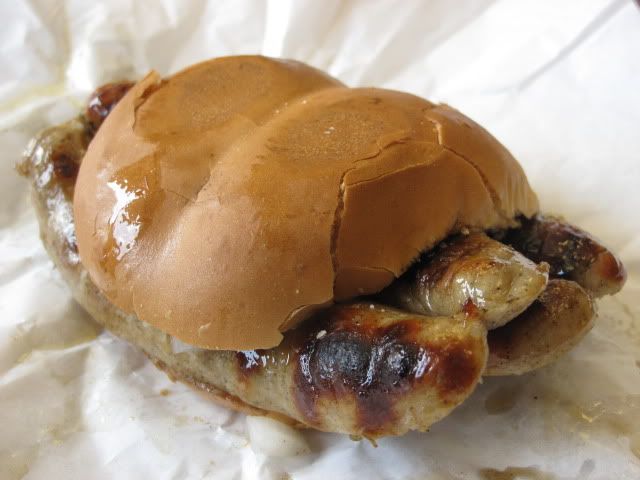 was a double, neatly butterflied inside an ultra-soft and airy bun. The condiments were the usual, brown mustard, onion and pickle. You could really taste the charcoal flavor and the butter in the brat. My one complaint was that the top of the bun seemed overly greasy, which wasn't attractive, but didn't hurt the flavor at all. Johnny's burger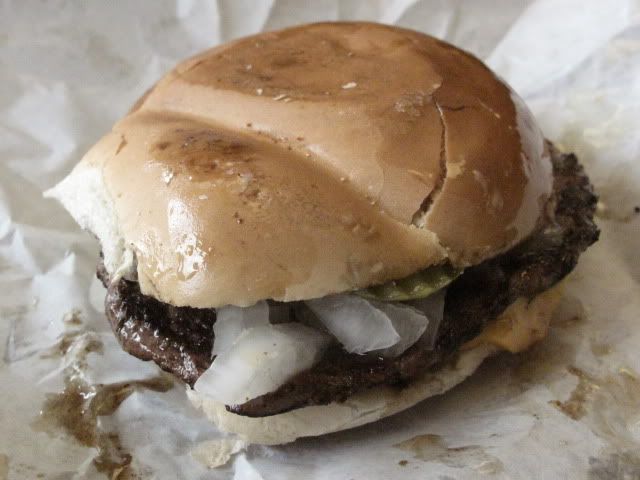 was fine, but didn't reach the heights of the brat.

Mihm's Charcoal Grill
342 Chute Street
Menasha, WI
920-722-0306
[/si,29,593571.001001001001002001001001001001001001001001001002001001001001001001002001001001001001001001001001001002001001001001001,39,9261,209.195.152.119
596632,168027,596519,2010-07-01 10:51:02.110000000,Re:7th Annual Jersey Hot Dog Tour – Sept 25th