admin
Member
I have been to Sheboygan many times, but had somehow neglected to eat at Schulz's Restaurant. We made a special point to stop in on this trip. The sign


says they specialize in charcoal grilled sandwiches. And they have a great little mural on the side wall.


The inside is kind of dark, with two large U-shaped counters.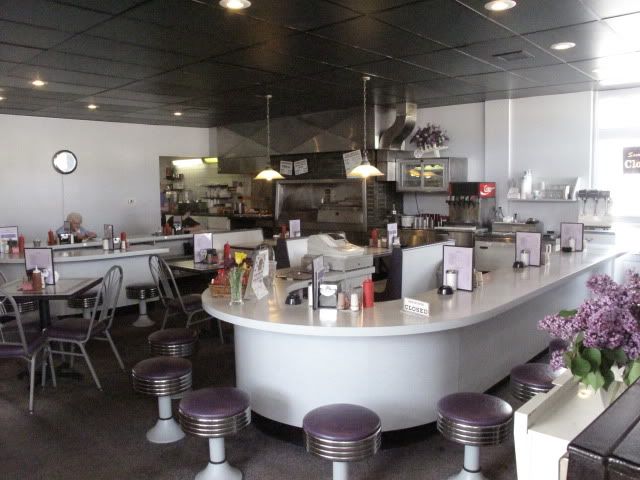 When we walked in and sat at a table in the back, one of the locals stared at us for a good five minutes, until I started staring back at him.

Johnny started his meal off with a cup of the broccoli cheese soup.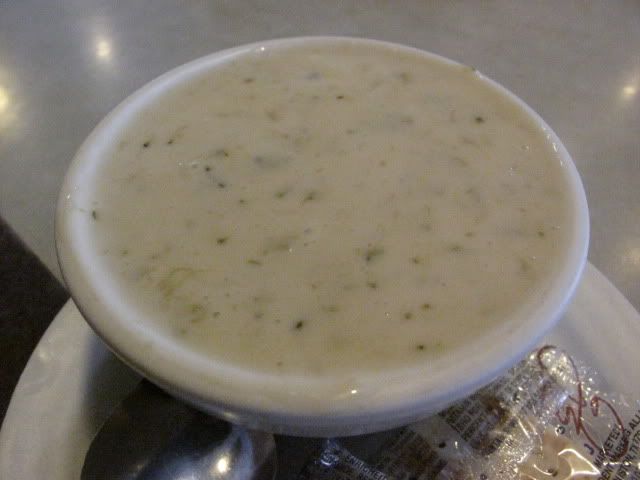 Even though double brats very well may be the way to go, we all only had enough appetities for singles. Here, they come in patty form. CTD and Johnny went with yellow mustard, relish and raw onion,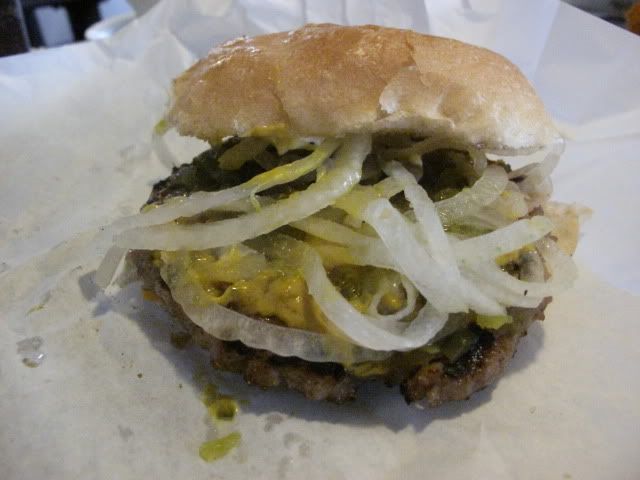 while I like mine with brown mustard, pickle and onion.


The buns here were a not quite as airy as at Miesfeld's, but still nice and soft. The brat had plenty of charcoal flavor, but to be honest, none of us could tell very much taste difference between these mild sausages. Apparently, we don't possess finely tuned brat taste buds, but they sure were delicious!

You can't possibly come to Sheboygan without trying their best known dessert, the torte. So, the three of us split two tortes. The butterfinger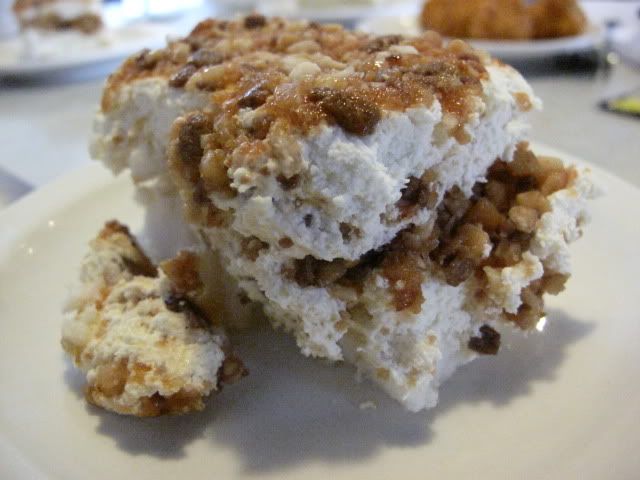 was sweet and light, but took a backseat to the poppyseed.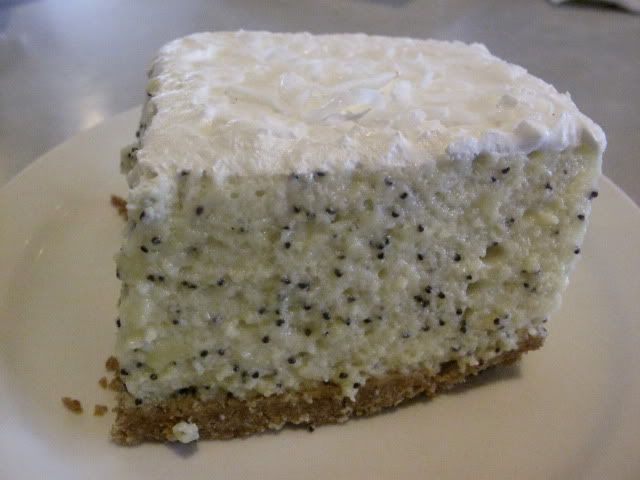 What caught us off guard about it was the slight hint of orange flavor in it. Excellent!

Schulz's Restaurant
1644 Calumet Drive
Sheboygan, WI
920-452-1880

Even though we were all pretty much stuffed at this point, we couldn't help but notice that the Roadfood reviewed Charcoal Inn North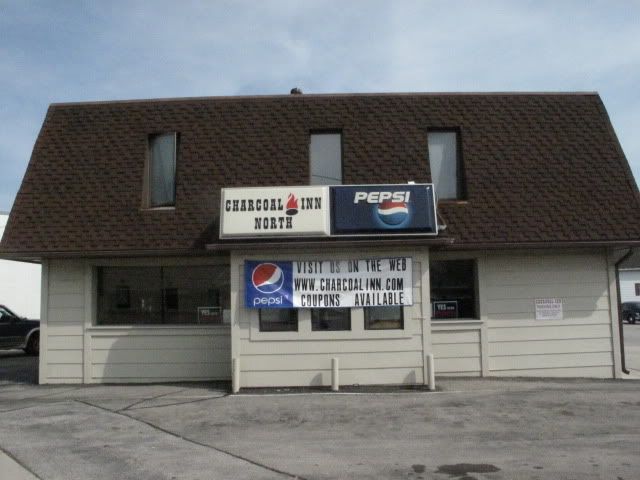 was just down the street. Nobody wanted to be the first to say no more, so I walked in and asked them for one double brat, sliced in thirds. The nice people here thought it was a strange request, but happily complied. The brats


here are butterflied and extra buttery. The bun is supersoft and airy. This was my favorite brat. Here is a cross section view of my third, with brown mustard and onion:



Charcoal Inn North
1637 Geele Avenue
Sheboygan, ,29,593571.001001001001002001001001001001001001001001001002001001001001001,21,9261,209.195.152.119
595232,595232,0,2010-06-25 13:21:22.813000000,Wintzell's Oyster House….normalcy amidst the chaos"