crushmore
Member
Immediately after the boat ride through the Apostle Islands, we had lunch in the quaint little town of Bayfield at Maggie's. The restaurant is easy to find because of the bright pink exterior,


while the inside is decorated with a flamingo motif.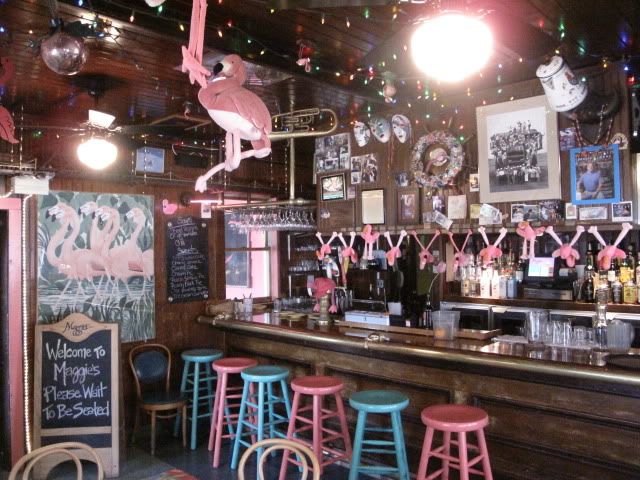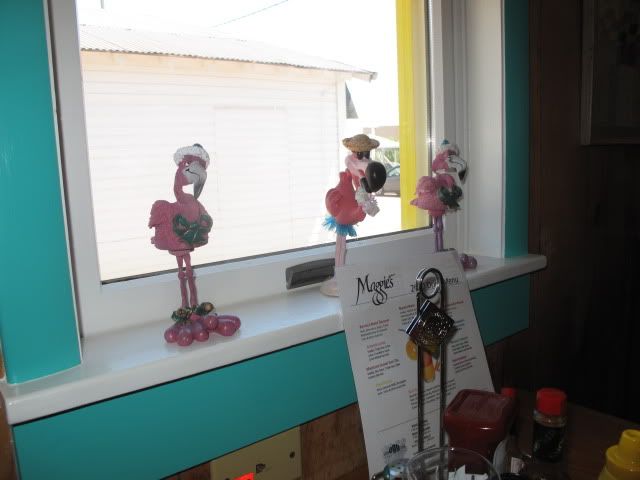 Yeah, we thought it was a bit much, too. Apparently, Flamingos Up North is the name of the restaurant group that owns Maggie's.

The place was mostly full, with quite a few tables taken up by Coast Guard members. Still, we didn't have to wait for a booth. Instead of filling up on entrees, we decided to sample some appetizers. Johnny got the tortilla soup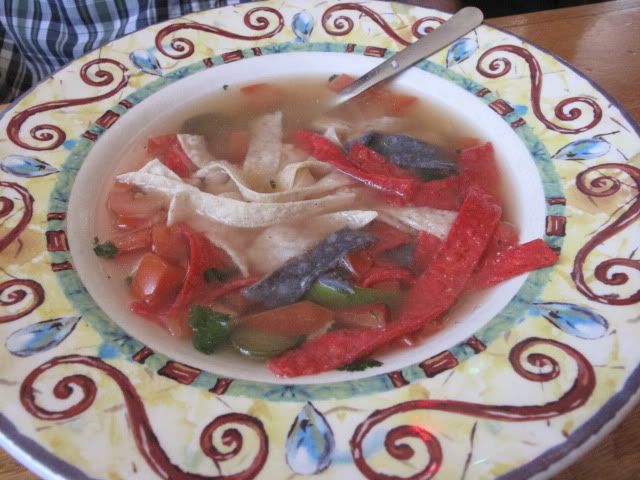 (there is that face in Rhode Island again[;)]), which he enjoyed and said was heavy on the cilantro. My hearty bowl of chili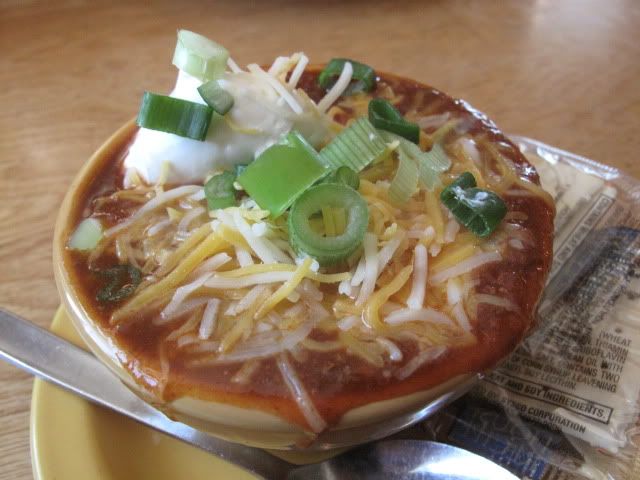 could have been warmer, but otherwise was a real rib sticker. I think this chili (and probably all chili) could be best appreciated in the Winter months.

One of my very favorite sides is sweet potato fries and the version here did not disppoint.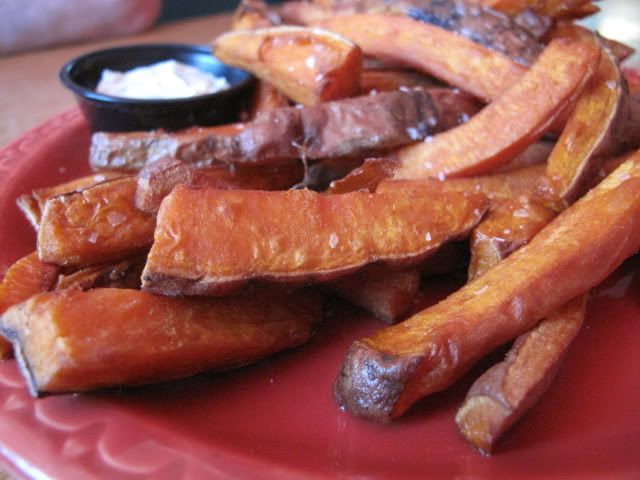 Fresh cut, fried perfectly, covered with sea salt and accompanied by a tarragon sauce to dip, these disappeared quickly. The only complaint and it is a minor one, is that I prefer my sweet potato fries cut thin and these were some of the fattest fries I've ever seen.

The last appetizer was something that we had to talk each other into trying. Apparently, whitefish livers are popular around these parts. Neither one of us are particularly a liver lover, but when again will we ever see this unusual dish on a menu again?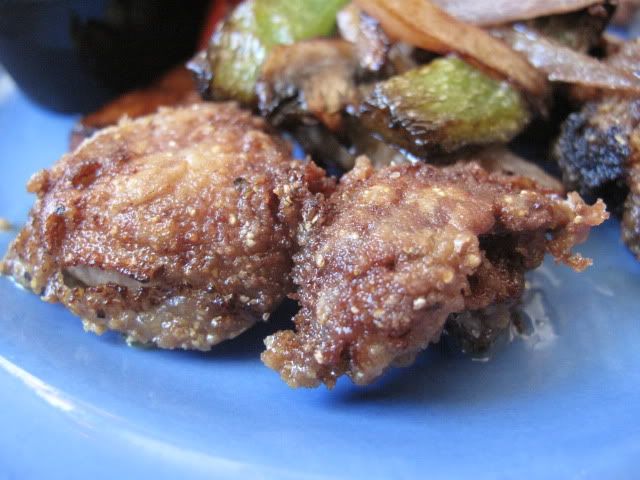 First of all, we were surprised how big they were. They come with sauteed peppers, onions and mushrooms and the outside coat was deliciously crunchy. But, the inside still had a distinct organ meat taste that neither one of us would really seek out. By no means was this a bad dish, but it just wasn't for us. Still, I'm glad we tried it.

Dessert time!!!!! Here is the list of our choices.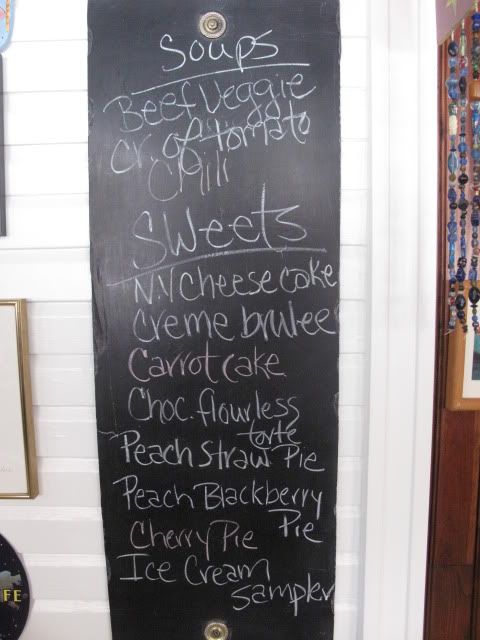 Johnny was thrilled to see creme brulee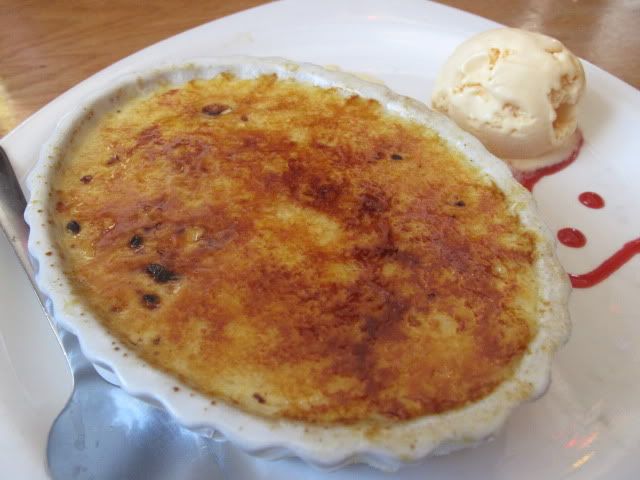 listed and he thoroughly enjoyed it. By the way, that is Maggie's homamade whipped cream on the side, not ice cream, which is what we first thought. Of course, I went for pie, selecting the cherry.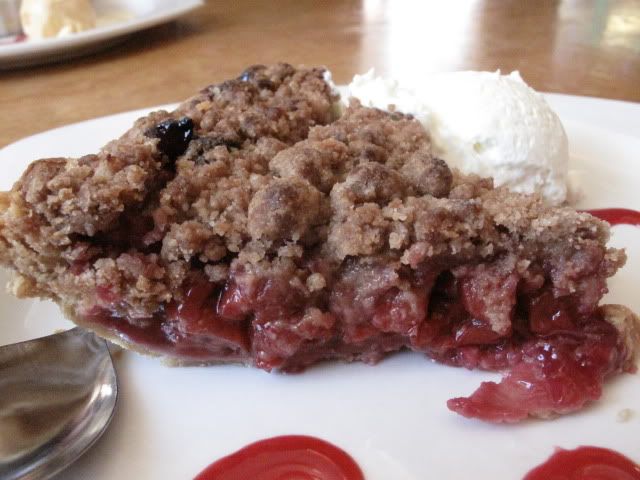 This pie had plenty of tart cherries and a nice crumbly top. Good pie!
,29,593571.001001001001002001001001001001001001001001001002001001001001001001002001001001001001001001001001001001001001001001001001001001001002001002,46,9261,209.195.152.119
596209,596156,596205,2010-06-29 15:29:32.707000000,Re:If you could have any superpower …"