Anonymous
One of the things I most wanted to do on this trip was to spend the night at Stout's Island Lodge. Since it is located on an island in the middle of Red Cedar Lake, the thinking was, it would be a cool and unusual thing to do. Little did I know just how unusual it would turn out to be.

I made the reservation online. All the previous dates to May 26 were blocked off, but the website did accept a reservation for the 26th. When I had already been to Wisconsin for a few days, the Lodge contacted me to say, that they made a mistake. The Lodge actually didn't open until the next day, the 27th. But, if I wished to, they would honor the reservation, just that they won't have everything up yet, including the dining room. Knowing that changing the day of our visit would throw our itinerary off, we decided to stay there anyway.

When we got to the address listed for the Lodge, we found a cabin and a dock, with this sign.


Knowing the ferry wouldn't be running on a regular schedule, I called and they said a boat would be right over to pick us up. In just a few minutes, we could see a boat heading towards us.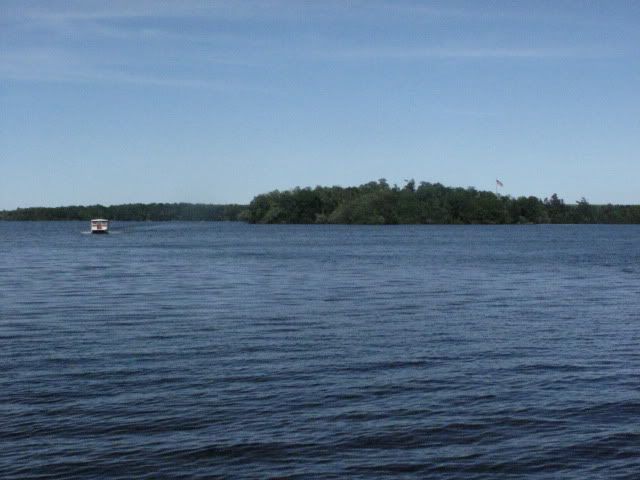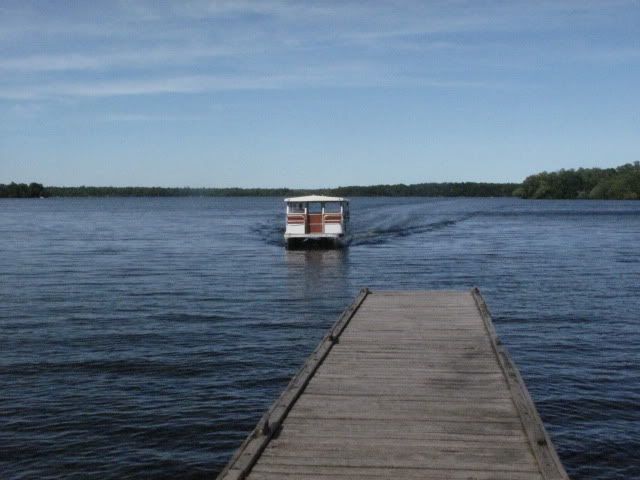 In the photo of the island, you can barely make out an American flag. Here is the boat house where we landed.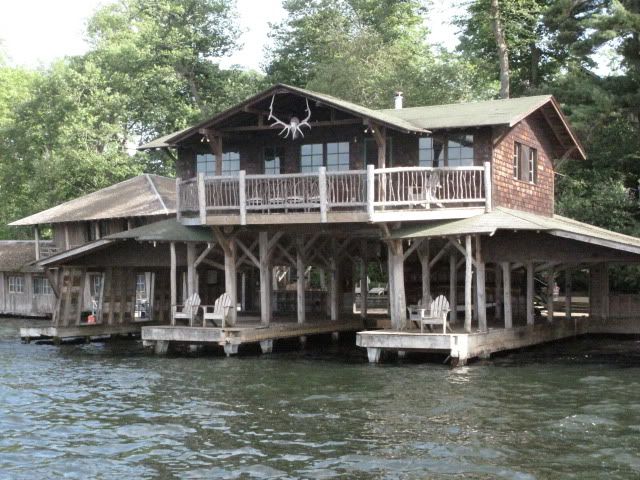 The young man led us up to our room


(this is the outside of where our room was) and said he would bring up our luggage in a few minutes.

Once the luggage was dropped off and he left, I asked Johnny if he was given a key. He said no, so we looked at the door. There is no outside lock on the door. When I asked one of the employees later, he told me, they have never had a problem, so they have haven't installed locks on the doors. Needless to say, I found this strange, but not a big deal. That is because we were the only guests on the entire island! This gave our visit here a bit of a The Shining quality to it!

We really enjoyed exploring the beautiful island, which I believe is 12 acres. Most of the island is covered with woods or thick brush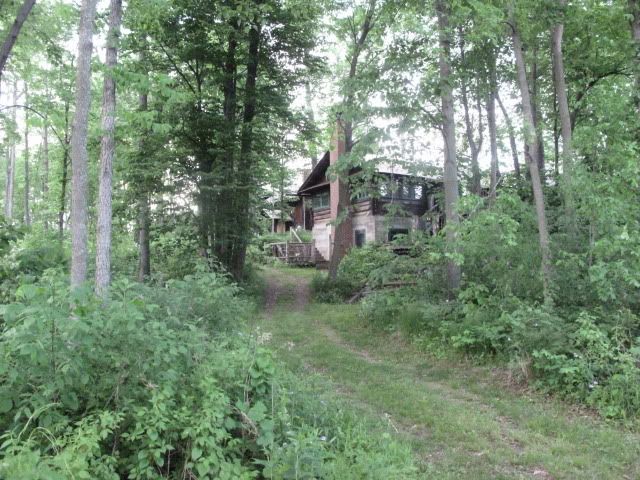 and there is a nature trail on the far end. Johnny and I took to a canoe and went out in the lake, which was lots of fun. The main attraction, though, is the lodge itself.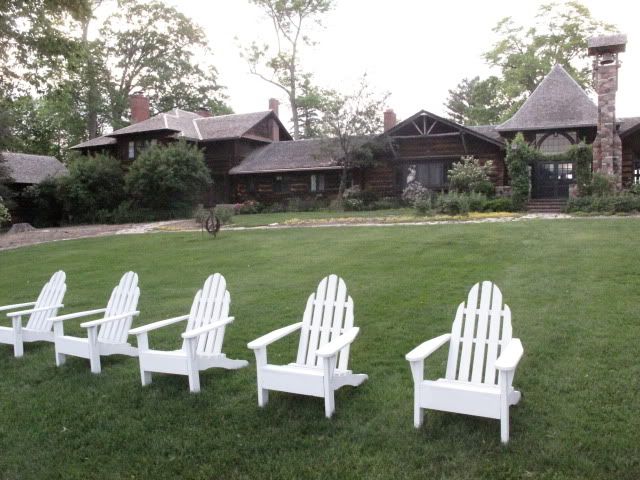 Here is the inside,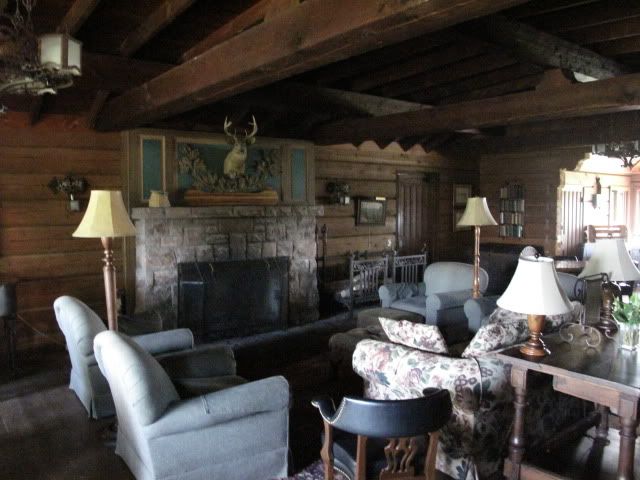 which looks every bit like the 100 year old hunting lodge that it originally was. My personal favorite place to hangout was the white chairs,


overlooking the large lawn, with a great view of the water.

Since we were in the middle of a vacation where we were constantly runni,29,593571.001001001001002001001001001001001001001001001002001001001001001001002001001001001001001001001001001002001,35,9261,209.195.152.119
596410,596232,596399,2010-06-30 13:31:40.210000000,Re:Columbus