buffetbuster
Member
buffetbuster,

I wish I could tell you that we set things up for you at Zweig's, but Natalie treats everyone like they are her favorite aunt/uncle/cousin.

Wedl's?
No, did not get to eat at Wedl's, but it wasn't from alack of trying. It was raining fairly hard that day and as I was driving into downtown Jefferson, they had the road to Wedl's blocked off. It looked like they were having some kind of community day, with all the streets within a couple of blocks closed. Driving around looking for a reasonable parking spot and then running to the restaurant in the rain just wasn't going to happen.

And that is a wonderful photo of Carol and Natalie from Zweig's! Natalie waited on me, cooked my burger and happily posed for multiple photos,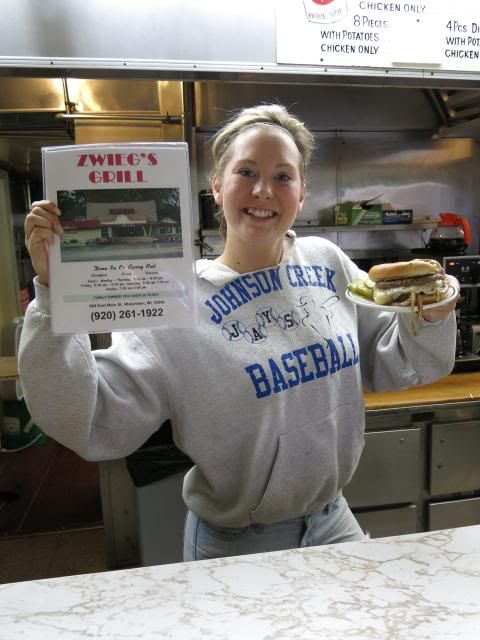 while Carol put me on the phone with a friend of hers who was attending the Brewers game. I can't remember the last time I have had so much fun in a restaurant!