THE WILD DOG
Member
Thanks DR…. that's not my kitchen, I helped build it though 😀 it's my grand mother's house.
I'm going to take a few pics of the gas set up. I don't think i'm explaining myself correctly.
My tanks are on the outside on the tongue of my trailer. I installed my gas lines (3/4″ blk iron pipe under the trailer ( DR's suggestion !! kudos to that) I have 2 main shut off valves, One is by the water heater, the other being under the cooking counter. I am coming off the water heater shut off line directly with a gas adapter.
( gas adapter is not screwed into shut off valve in this pic )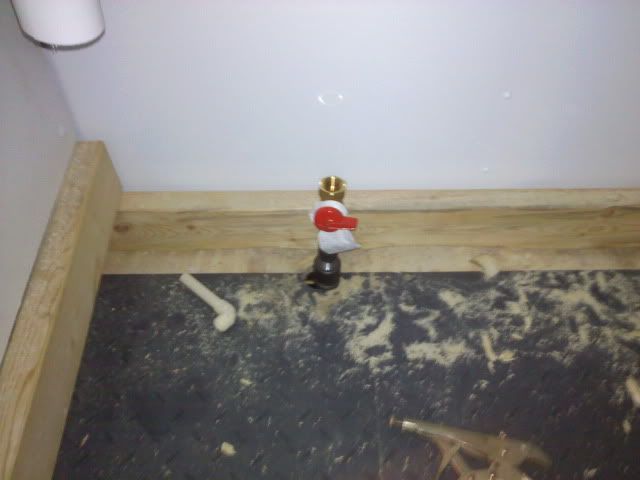 This is the gas adapter that is screwed onto the shut off valves. The hose connections on my LP hose for my water heater are just regular female connectors.
Now the hose that I need to find for my cooking equipment would need to accept this connection on my steamer, and on the other end would have to connect to the gas adapter (again, just a standard female connection )


I'm still in search for a piece of steel for my tongue. So in the meantime, i'm not screwing around anymore looking for it. I found a nice thick piece of 3/4″ wood, cut it to the shape of my tongue and plan on bolting it down to the tongue so I can attach my 20lb bottle carrier to that & continue my search as I go forward. I've sanded it down, and coated it 2 times so far with a black rustoleum spray. I want to do it another 2 more times just to be sure its sealed good.
any suggestions on the hose for the equipment ? I'm thinking possibly having to have one made if I can't find one already.