THE WILD DOG
Member
Just a shelf I installed yesterday,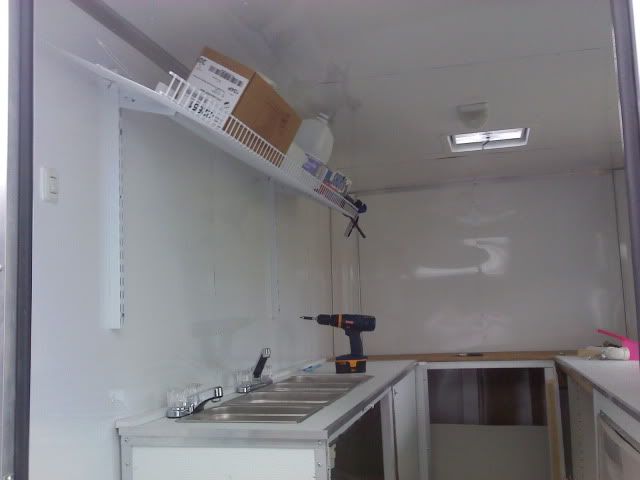 3rd & final counter top I installed today. scratched the right sidewall a bit, but I can touch it up or cover it up. lol
Working on a shelving piece on the right side of the 2nd picture. You can see it a lil. while waiting for the rain to stop so I can work on the heater. I turned on the water today to wet something & heard the clicking noise, Def didn't hear that before, So I will hook up a fresh bottle to it this week and go from there with it.