Stephan Cheney
Member
As unusual as Etta's Lunchbox Cafe is, the next place makes Etta's look like an Appleby's!

O'Betty's Red Hot Dogs and Sausages is located in Athens, Ohio. Not your typical hot dog place, O'Betty's is part hot dog museum and has a burlesque theme.

The outside is nothing special,


but as soon as you walk in the door, you know you aren't in Kansas anymore! There is a narrow hallway that leads to a counter with a few chairs. Here is where you will find the menus hanging above your head. Panel # 1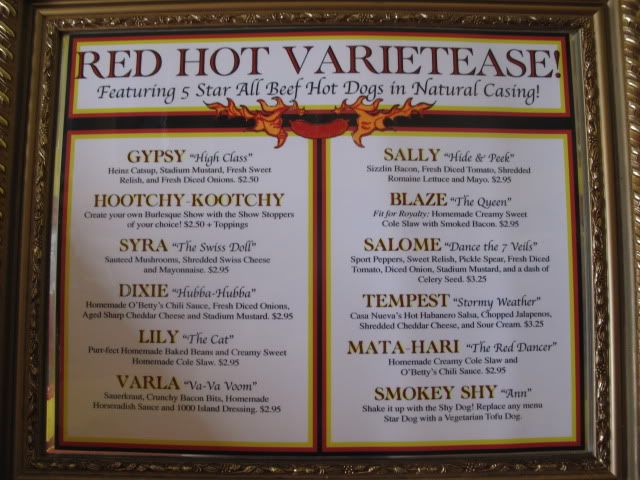 shows the hot dog choices, with each variety named after a famous, shall we say, dancer. The next panel is for the sausages (sorry, the photo didn't turn out) and finally, the sides are on panel #3.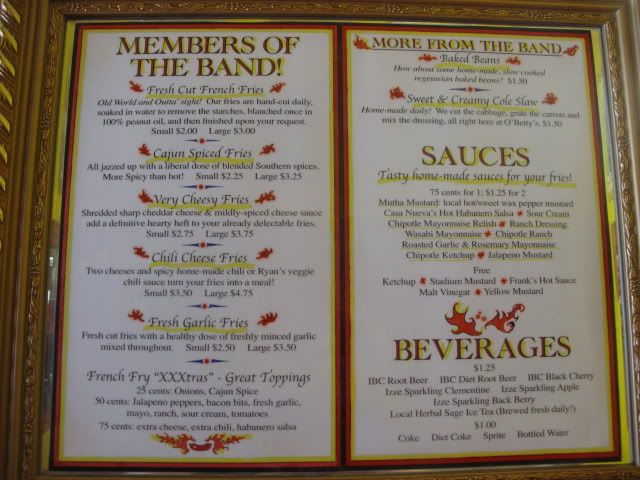 The two guys working in the small kitchen were funny and friendly and with me being the only customer, took time to chat and answer my usual questions.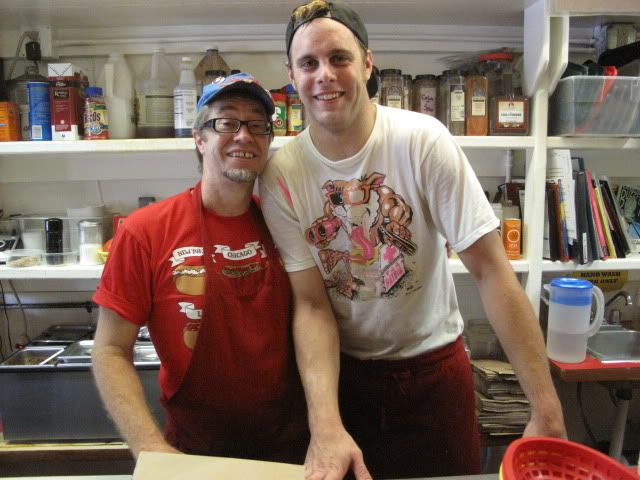 The guy on the left is the owner, but I failed to catch his name.

After placing my order, they told me to grab a seat in the back and they would bring the food to me. I was not prepared for the two back rooms. This is the oddest/coolest hot dog shop I have ever seen.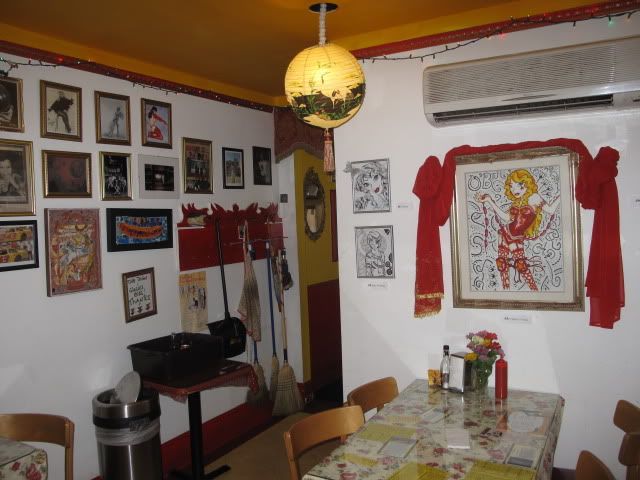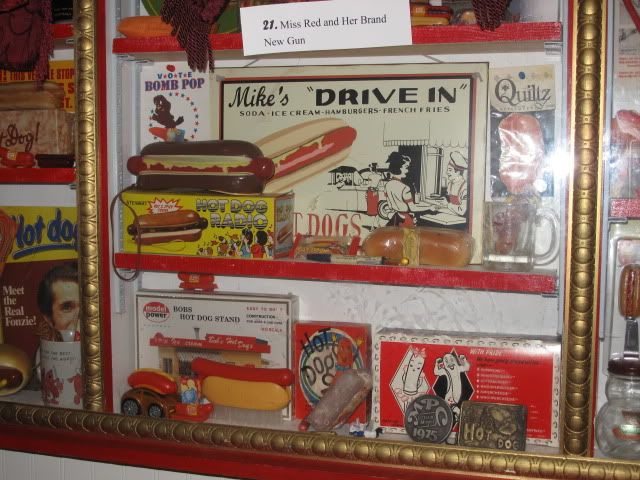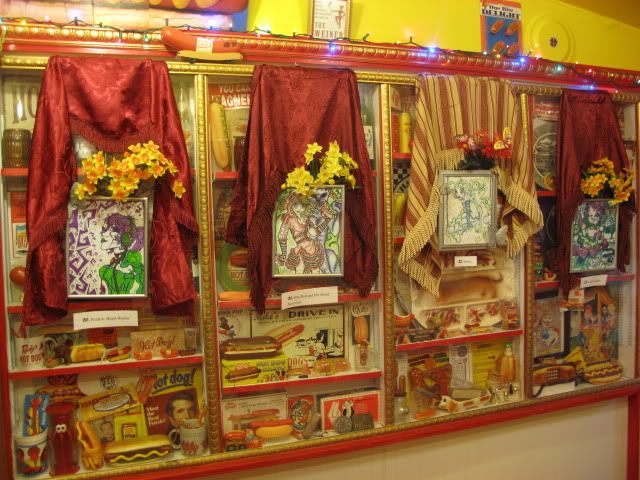 The photos don't do the weirdness of the place justice and I mean that in the best possible way.

In a short amount of time, I had my food. The first hot dog was the Mata Hari.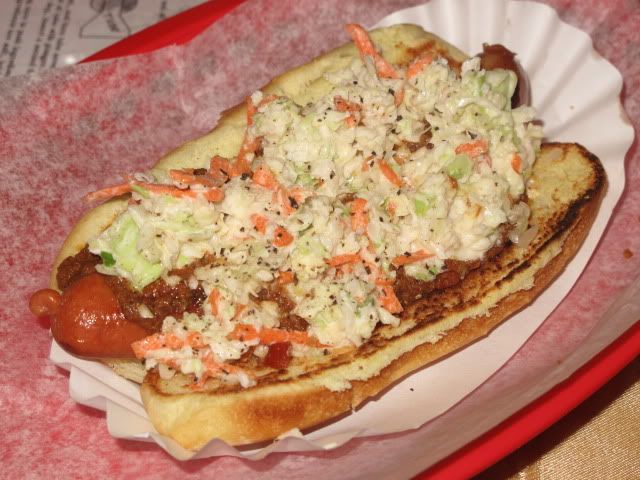 Topped with their own cool, crisp slaw and the meaty, mildly spiced chili, this hot dog was wonderful. The fact that the buns are toasted and that the wiener itself had a nice snap to it only helped. The owner did tell me which brand wiener they use, but I have already forgotten. Sorry! Hot dog #2 was the Varla, subtitled "Va-Va-Voom"!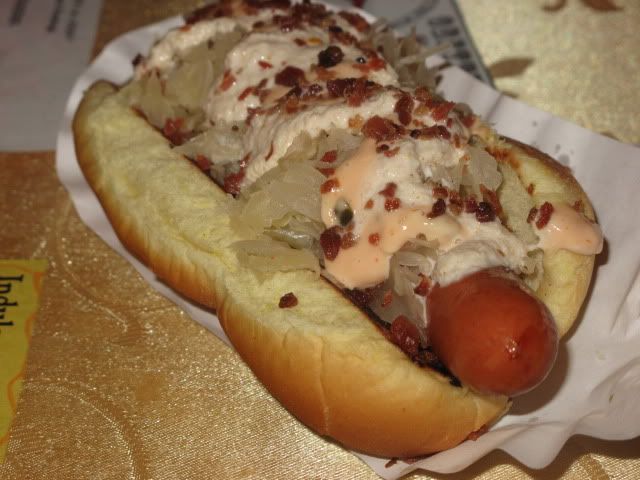 This was topped with homemade horseradish, bacon bits, sauerkraut and 1,000 Islands dressing. Although everything tasted fine individually, this was just a little too busy a collection of toppings for me. The side of fresh cut fries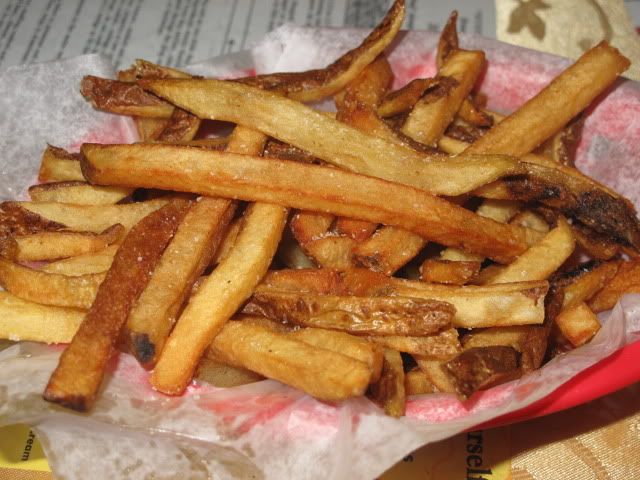 were also very good.

With Ohio University being here in Athens, the town does have a younger/hipper vibe than the surrounding communities. I can't possibly imagine this unique hot dog shop setting up elsewhere in Southeast Ohio. ,29,601020.002001001002001001002001001001003001001001001001001002,18,9261,209.195.152.119
602469,602033,602443,2010-07-27 14:04:35.043000000,Re:Caddy Shack"