Marc_1
Member
Part of my weekend was spent in central Indiana. I had previosuly read about a place in the city of Anderson, NE of Indy and it sounded great. It went on my list of places to try and I stopped in on Saturday morning.

The name of the place is the Lemon Drop Restaurant. They have an excellent old vintage sign out front,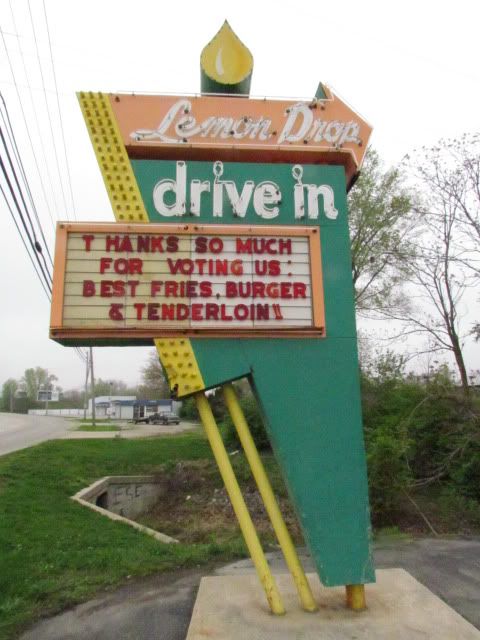 that surely looks even better at night. The building itself is small and unsurprisingly, painted a bright yellow.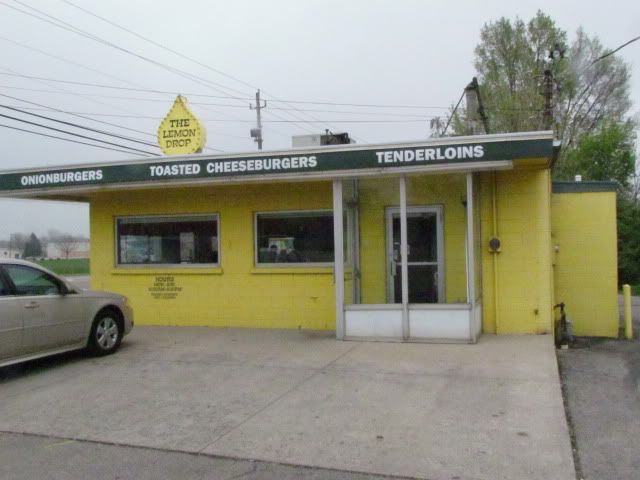 I also loved the tear shaped sign


on the roof.

The inside holds only about 25 customers at a time, between the four booths and the counter seats.


I grabbed one of those counter seats at the far end. Adding to the old fashioned atmosphere is a toy train,


making a constant circle on tracks overhead.

No menu was given to me, but the menu boards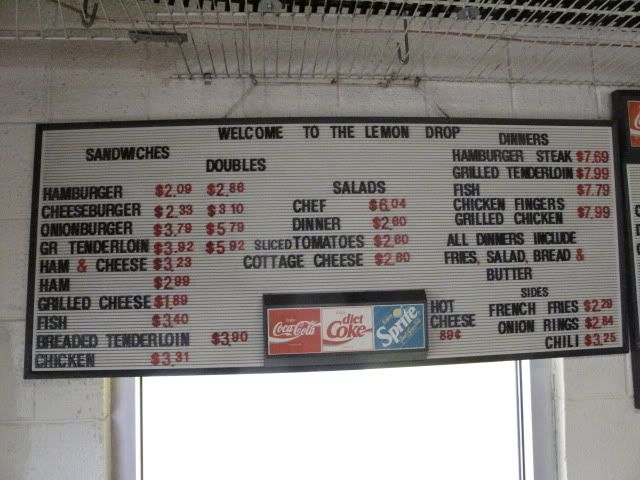 were hanging on the wall close by. When the young lady came over to get my order, I told her this was my first time here and asked for recommendations. To drink, they offer different flavors of coke, which I believe is just added flavored syrup to a regular coke. They offer vanilla, cherry, strawberry and lemon. Since I had never tried it before, chocolate coke was my choice.


While the taste of this combination of flavors was fine, it left me thinking I should have ordered the cherry or vanilla instead. Much better was the excellent lemon milkshake,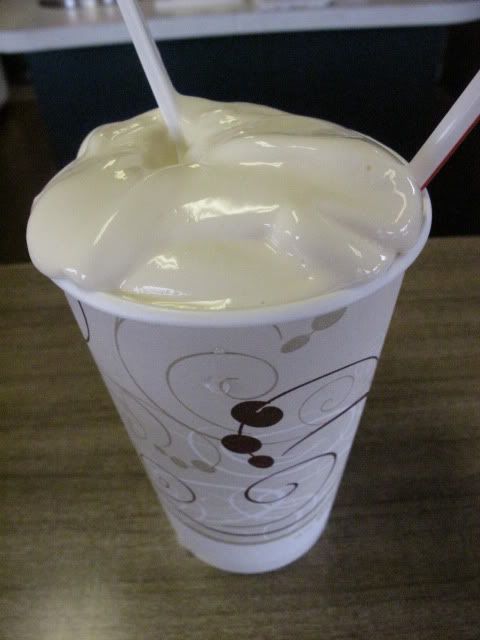 which they make by hand on one of those old mixers. This is the first time I had a lemon shake, but it just seemed appropriate at a restaurant with this name. It had the perfect thickness and a strong lemony flavor, despite the fact that it was not yellow colored at all.

Since this is Indiana, I had to start with the pork tenderloin.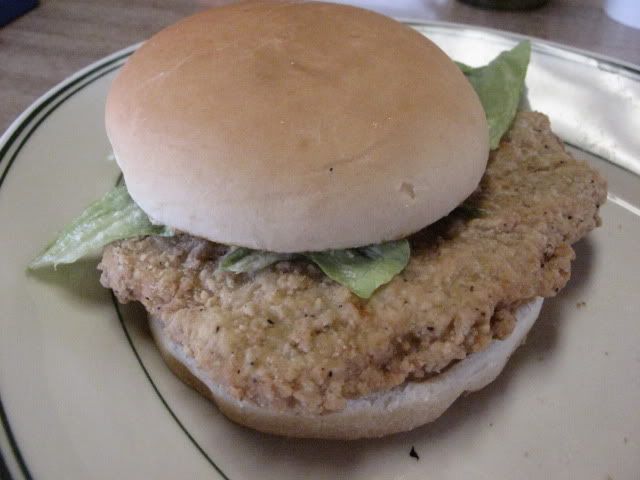 They do offer it grilled, but I had to order it breaded. When she asked me what I wanted on the tenderloin, as usual, I had no idea how to respond. What goes good on a BPT? I asked her how to a true Hoosier likes their BPT and she said everyone gets it different. Another woman walked by, so I asked her what her recommendation was. She said if it was grilled, she eats it with grilled onions. While I love grilled onions, that doesn't seem right on a BPT. Finally, I just went with lettuce and mayo. Once again I ask…..what goes good on a BPT? This wasn't one of those oversized BPTs, but it tasted like it had a buttermilk crust and it wasn't overly crunchy like oth,29,601020.002001001002002001001001001001001001001001001001001002001001001001001001001001001001002001001001001002001001001001001001,40,9261,209.195.152.119
693526,693436,693490,2012-04-02 16:07:11.693000000,Re:It's National Peanut Butter and Jelly Day!"