sheler
Member
One more interesting stop in Iowa worth reporting…..

If you asked me what the quintessential Roadfood small town restaurant would be, I would most most likely answer, Coffee Cup Cafe in Sully, Iowa. A town of less than a 1,000, seven miles or so off of I-80, it feels a million miles from anywhere. Cousin Johnny and I had breakfast here in 2007 and thanks to the friendly service and local townspeople, it was a memorable meal. The first rate pecan roll and pie surely helped.

The drive through the backroads of Iowa was made more difficult by a detour,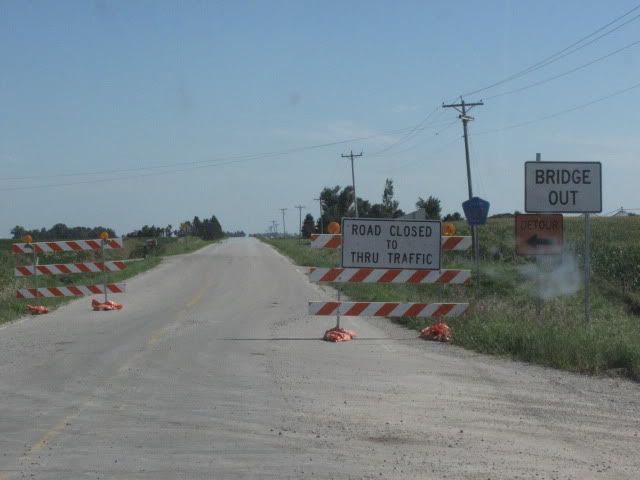 which took me from paved roads to unpaved roads. But, that's what rental cars are for, right? Strangely, Coffee Cup Cafe is open for breakfast and lunch, but close at 1:30PM on Saturdays. I was the first in the door when they reopened at 5:00PM and grabbed a seat by the window. The plan was to get the Dutch Lettuce, but the young waitress explained that they only have two options on Saturday nights,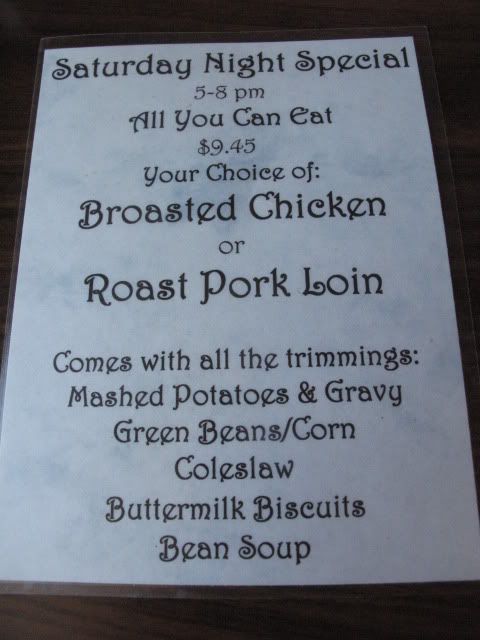 all you can eat broasted chicken or roast pork. Although disappointed, these are some pretty good choices here. Even though I was planning on meeting Roadfooder blizzardstormus at Machine Shed in a couple of hours, where I would undoubtedly order the Iowa Chop (pork), the roast pork sounded too good to pass up. In a very short amount of time, the restaurant had filled up with locals.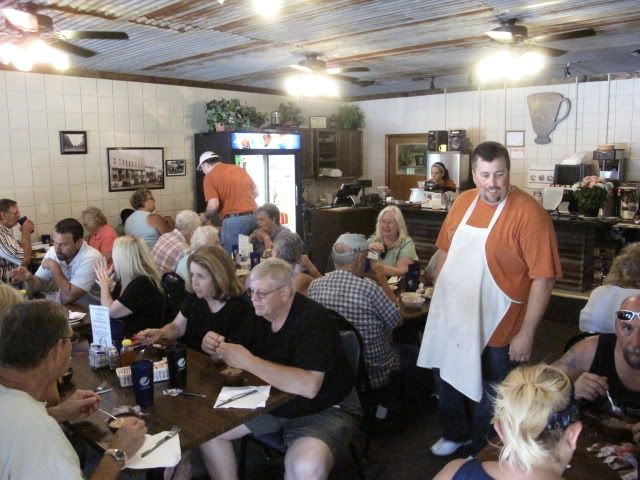 The first thing out was the bean soup


and like just about every bean soup I've ever had, it was too salty. My entree came out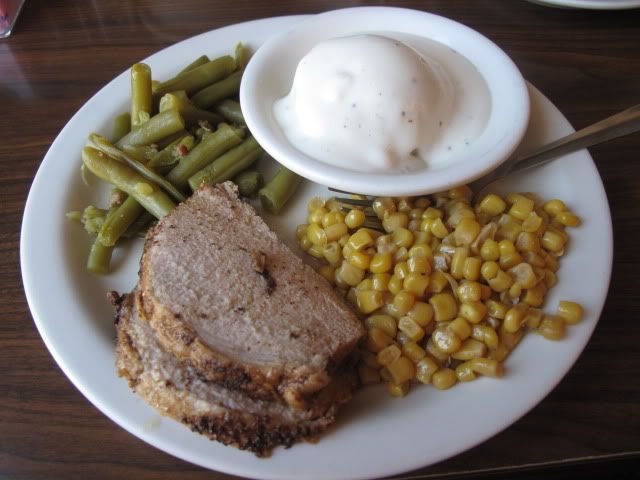 and this was a good looking plate of food. The one negative on the plate was the green beans, which tasted like they were from a can. The corn was fresh and highly seasoned. The mashed potatoes were definitely not from a box and covered in a peppery chicken gravy. At first, I was going to ask for some gravy to put on top of the pork, but after one bite, those thoughts disappeared. Tender, moist, full flavored, this pork was wonderful. Some heavy on the mayo cole slaw


and a small biscuit also came with the meal. As good as the pork was, I stopped after one plate.

Now for the real reason why I was here, pie! The single most important thing I have learned from the Roadfood books, is order your pies as soon as you arrive, because they could run out of your favorites at any time. The first thing I asked the waitress when I sat down was how much banana cream was left. When she told me only three slices, I told her to reserve me one. While I was eating my dinner, a couple came in and sat at the booth across from me (they had a different waitress) and I heard them order a slice of the banana cream each. I kept an eye on the situation and as soon as the other waitress took the banana cream pie plate out of the fridge, my waitress ran over and she was obviously telling her than one slice was already reserved. She looked over at me watching and smiled,29,601020.002001001002001001002001001001003001001001001002001001002001,20,9261,209.195.152.119
602717,602395,602716,2010-07-28 16:28:38.120000000,Re:2010 Roadfood Tour: New Mexico"