Marc_1
Member
Well, I'll be a stuffed ham!

This past weekend I ended up in Maryland, visiting with cousin Johnny. On Saturday, we decided to drive down to St. Mary's County, to hit some Roadfood spots we haven't been to in a while. The most interesting place is St. Mary's Landing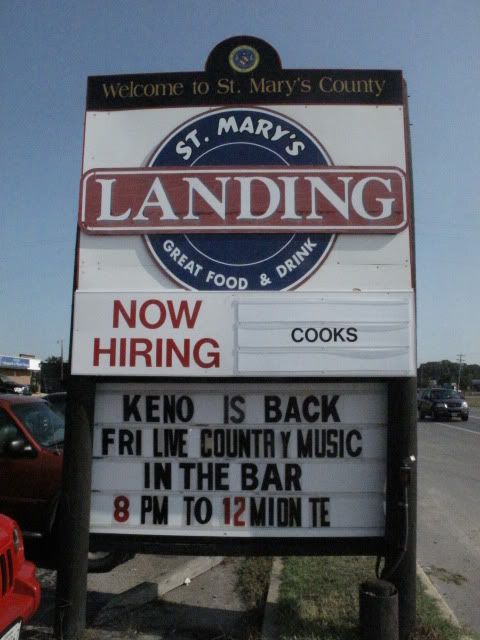 in Charlotte Hall, because they serve stuffed ham.

Stuffed ham is a dish unique to St. Mary's County and is usually only served in cold weather months. There are very few restaurants that offer it anymore, but you can still find it at church dinners and things like that. Luckily, St. Mary's Landing has it year round.

The first hint that things here are a little different is this bumper sticker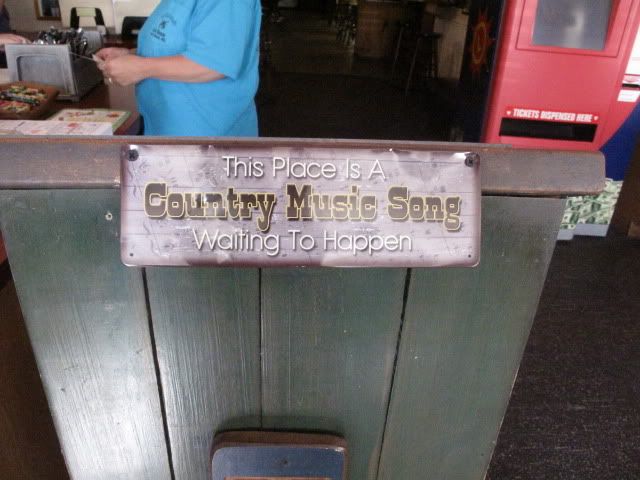 located on the hostess stand. Another thing, how many Roadfood spots have running games of Keno going on?


All the walls are covered with photographs of people.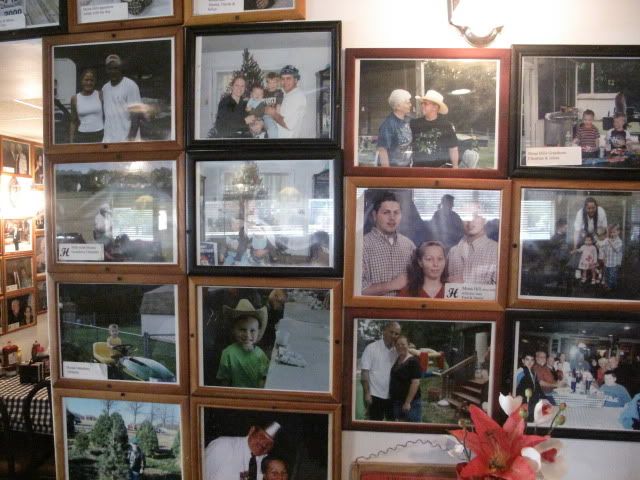 Now, if this was Tony Luke's or any other Philly sandwich shop, the photos would be autographed head shots of celebrities. I looked over the photos and didn't recognize a soul. I asked the waitress and she told me they were all relatives of the owners, favorite customers and some of the employees. She then pointed to the near wall and said that there are a couple photos of her over there.

St. Mary's Landing is also unusual that it is a three meal a day, family tavern. There are people doing some serious drinking, but also whole families here having a nice, quiet, relaxing breakfast. This place somehow manages to be everything to everyone.

Stuffed ham is available as part of a platter for dinner or a sandwich for lunch. If you are there for breakfast like Johnny and I are, your option is called the Charlotte Hall, which is stuffed ham, eggs and some home fries. Here is my plate: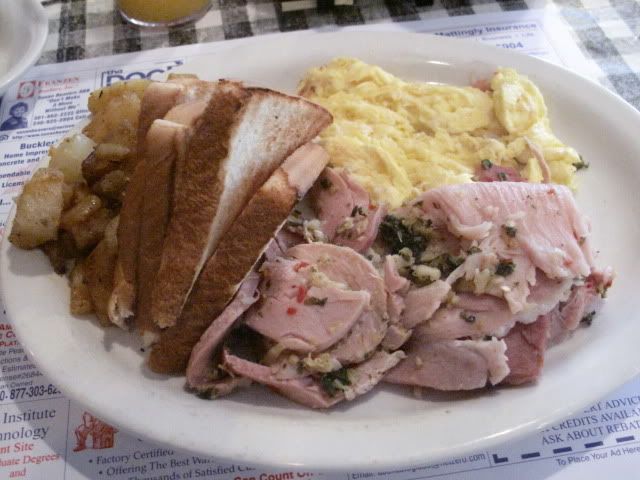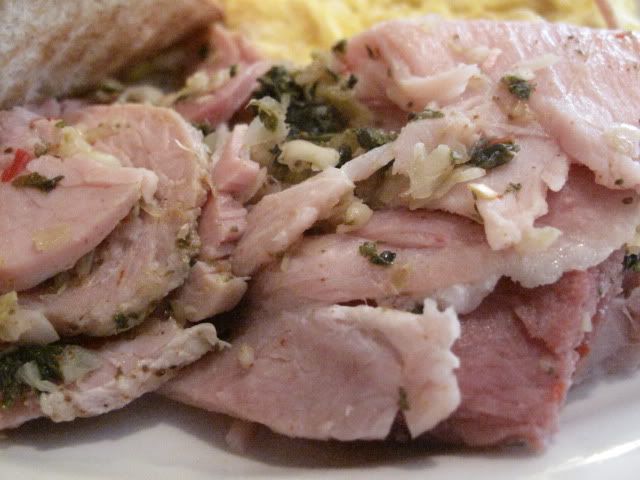 It is served cold and the kale, cabbage, onions and spices really give it a substantial kick. Not burning hot, but definitely spicy. It is unlike any other ham I have had before and ham is my favorite meat. The scrambled eggs were fine and the homefries were big and crispy. This was a really good breakfast.

St. Mary's Landing also offers that mid-Atlantic favorite pig meat, scrapple.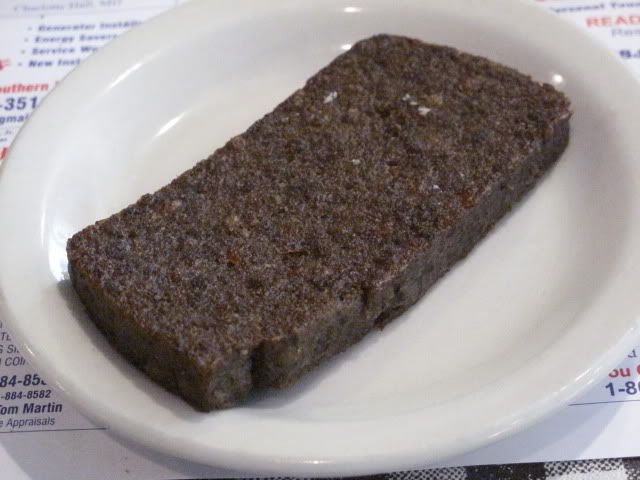 I started off eating it by itself, but added syrup and what doesn't taste better with syrup on it?

Next time I come to St. Mary's Landing, I want to make it for lunch, so I can try that stuffed ham sandwich!

St. Mary's Landing
29935 Three Notch Road
Charlotte Hall, MD
301-884-6124

[link src=http://www.roa,29,601020.002001001002001001002001001001003001001001001002001001002001001001001001001001,26,9261,209.195.152.119
605213,605046,605210,2010-08-09 14:01:34.480000000,Re:What a great way to break a diet!"