couple_seeking_food
Member
This is going back a few months…..

Mariton and I spent New Year's Day in Myrtle Beach. We had an early afternoon flight home out of Raleigh. After an hour taking photos on the beach, we started the three hour drive. We bypassed the seemingly dozens of pancake houses in MB and were hoping to find something interesting along the way.

By the time we had almost reached I-95, it wasn't looking too good. Finally, I spotted this sign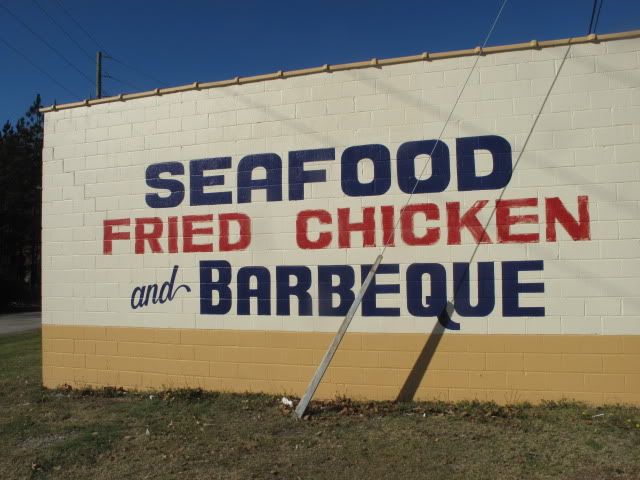 on NC HWY 87 near the tiny town of Tar Heel. BTW, isn't Tar Heel a great name for a North Carolina town? Despite this being a Monday morning of a holiday weekend, the Roadfood Gods were smiling on us and the place was open.

The name of the restaurant was Anderson's Grill.


Mariton was in the middle of a phone call, so I decided to just go in and get the food to go. I opened up the door and walked right into the kitchen, causing confused looks from the staff. That's when they told me that all ordering is from the outside window. Whoops!

The menu is four pages long. If you squint and possess 20/20 vision, you may be able to read it here:


There are all kinds of things on here I would love to try. Here is what we got:

Mariton loves pork chops, so I got her a pork chop sandwich. And this was one seriously good looking, bone-in pork chop sandwich!


When asked what to put on it, I went with lettuce and mustard. I really thought we were going to love this sandwich, but it ended up being ridiculously salty. Now, both Mariton and I are more sensitive to salt than most and we often think a food is too salty. But this was way beyond just salty. It tasted like the Atlantic Ocean was in the sandwich. The only way something could be this salty is if someone just made a simple mistake. We were hoping all the food wasn't going to be the same way.

Next up was the fried bologna sandwich.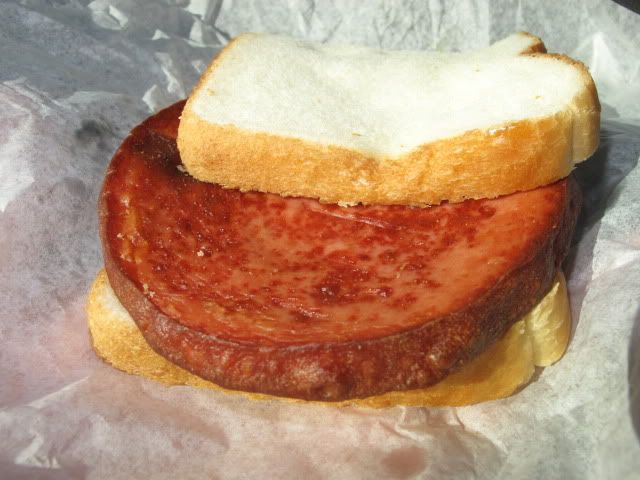 This was much better! The bologna was thick cut, with maximum piggy flavor. I got no toppings or condiments on this and it didn't need any. The pork bbq sandwich was another winner.


They asked if we wanted slaw on it and of course the answer to that is a big yes! Surprisingly, the slaw was the mayo-ey kind and I would have guessed that it would be more vinegary in this part of North Carolina. Anyway, it was a great counter balance to the moist, tender pig meat. This really was an excellent sandwich.

Still, the item we liked best was the fried shrimp.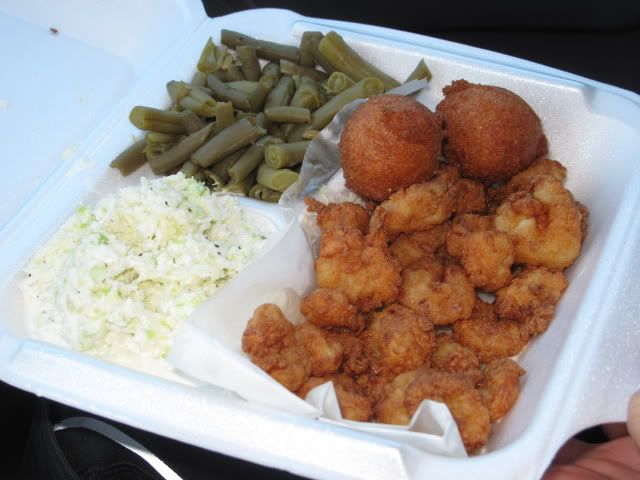 Though the shrimp were on the small side, the portion size was shockingly big for the price. The shrimp had a delicious golden coat and neither one of us could eat these fast enough.&,29,601020.002001001002002001001001001001001001001001001001001002001001001001001001001001001001002001001001001002001001001001002001001001,42,9261,209.195.152.119
694780,689157,694774,2012-04-13 14:22:51.833000000,Re:Another step van build here in the City Of Salt!"