kingofcreams
Member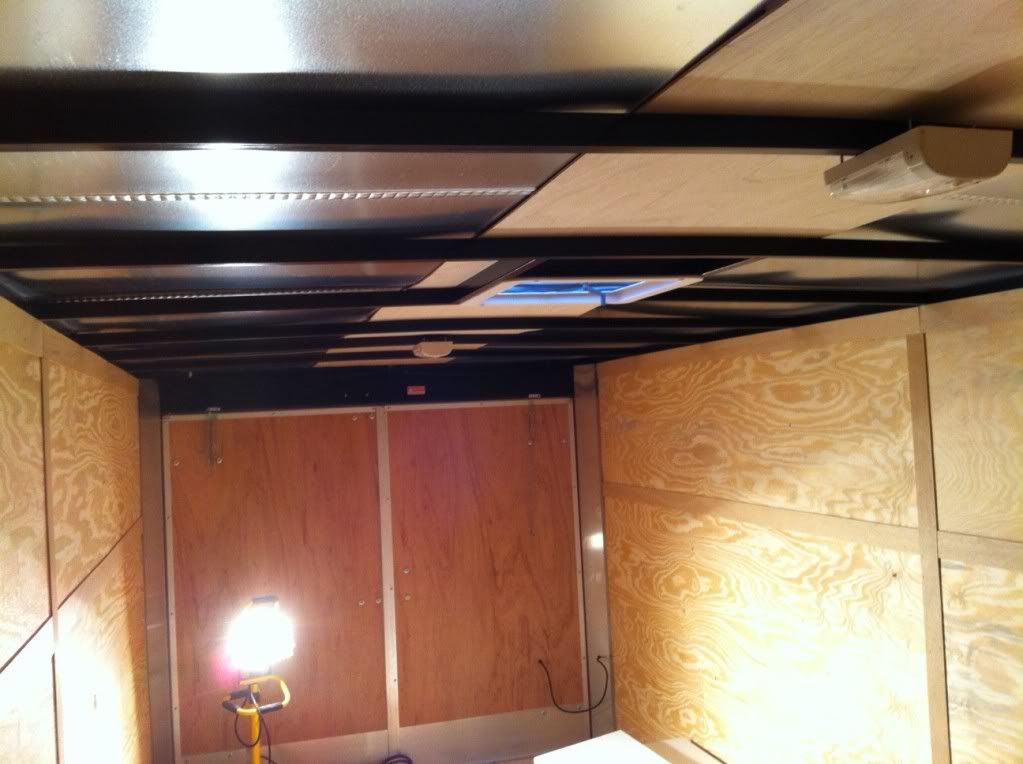 the first thing I did was ripped out the luan board from the middle part of the ceiling and got some 7/16″ ply wood was able to fish it up in between the roof material and the metal beams. I want to be able to walk on the roof, add a/c or whatever. I don't have pics of that.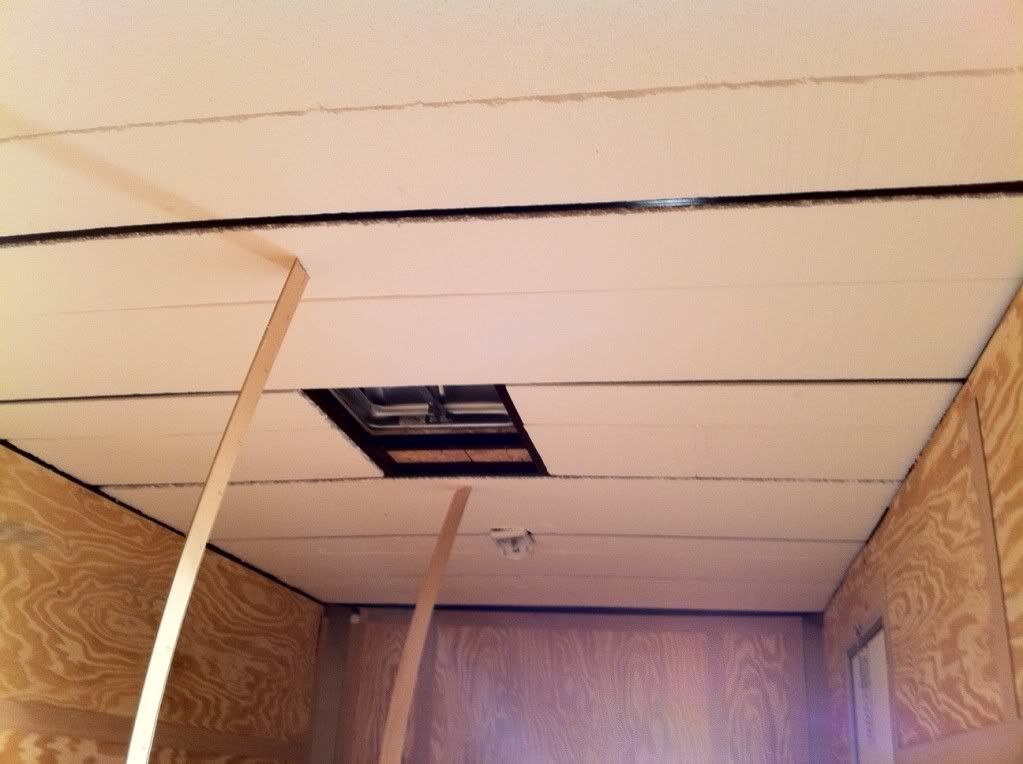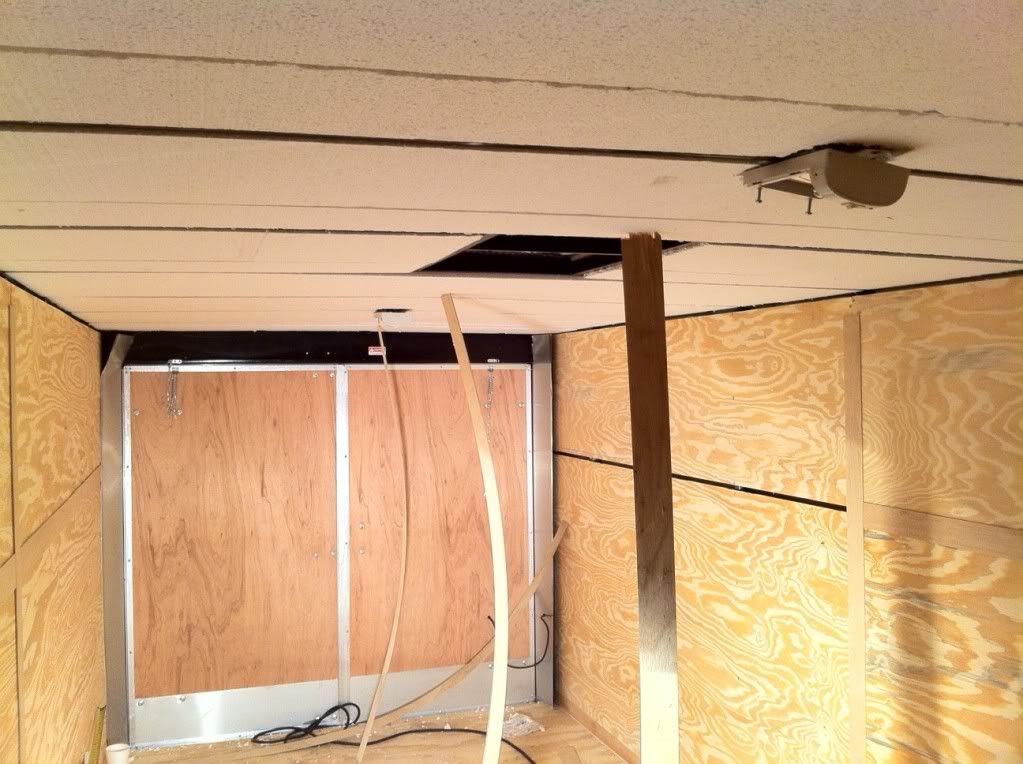 After I reinforced the roof I glued insulation to the plywood inbetween the beams and then started tearing off the luan trim pieces they used on the walls.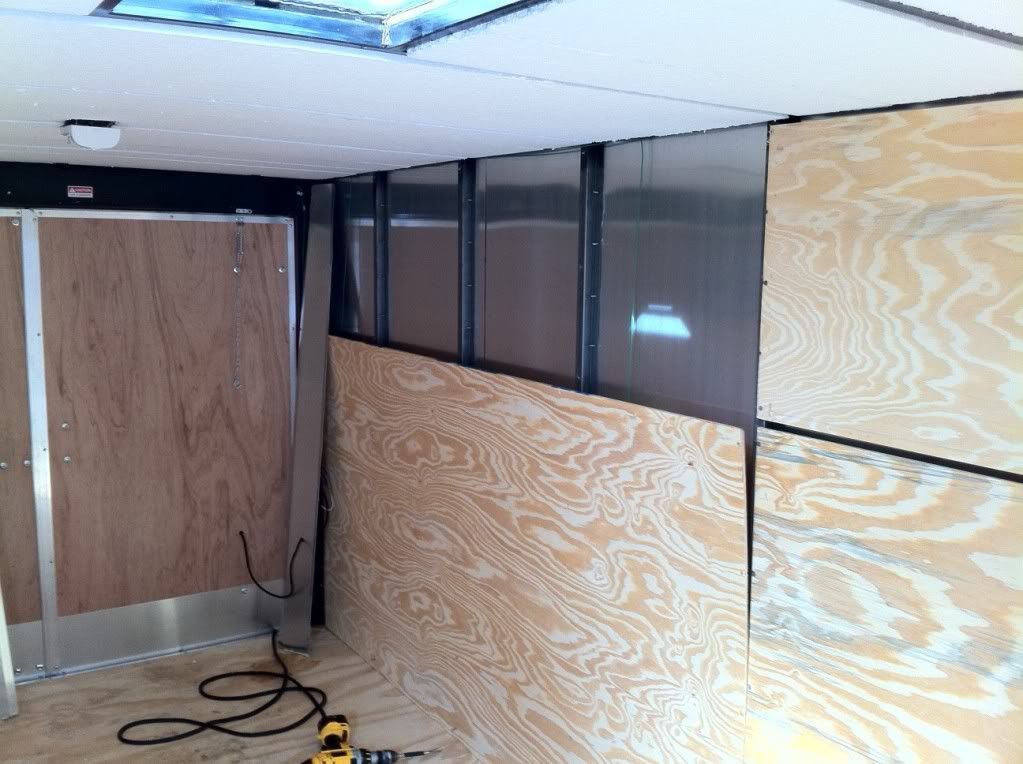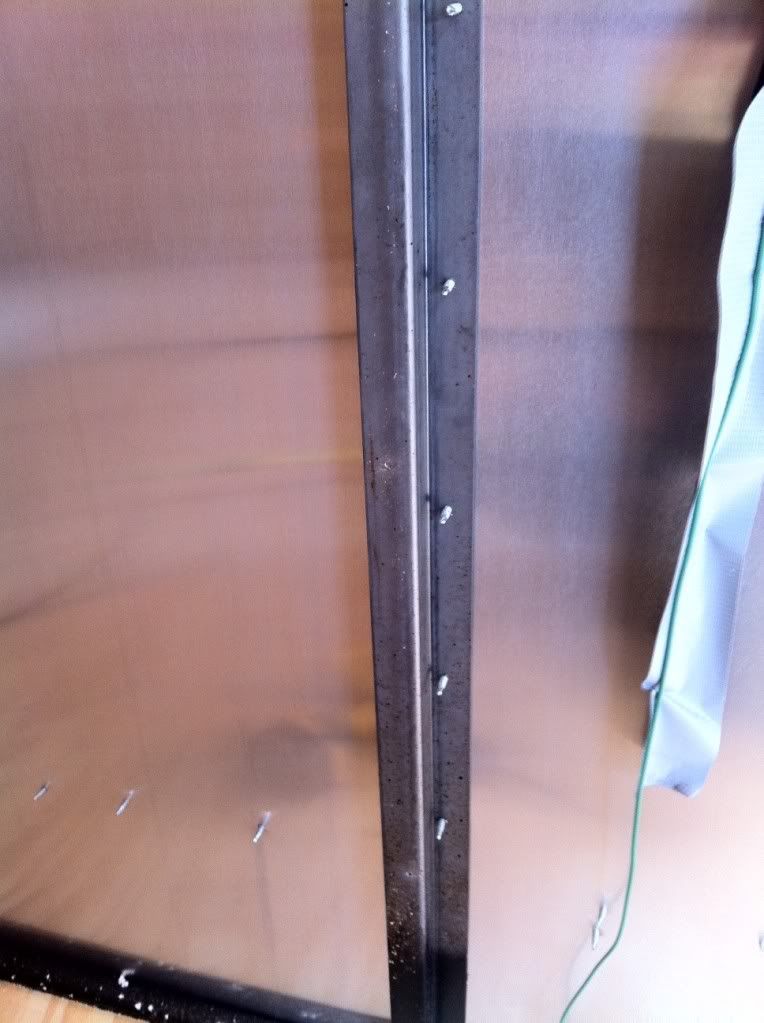 After I got all the ply off the walls I figured where I wanted my outlets and where my serval panel would be and then drilled holes wall studs and started running my wire. I used 12 gage romex and electrical taped the areas of wire that were in the stud. Although I did file the edges of the holes in the metal studs I wanted to be sure to go the extra step and protect the wires from being exposed.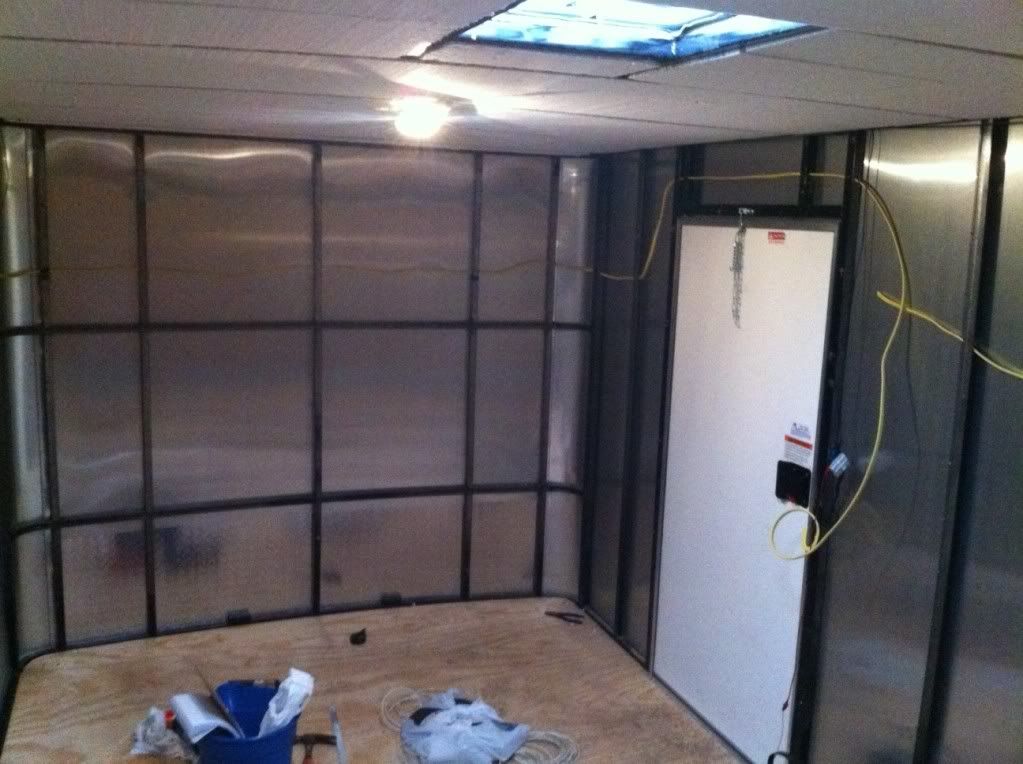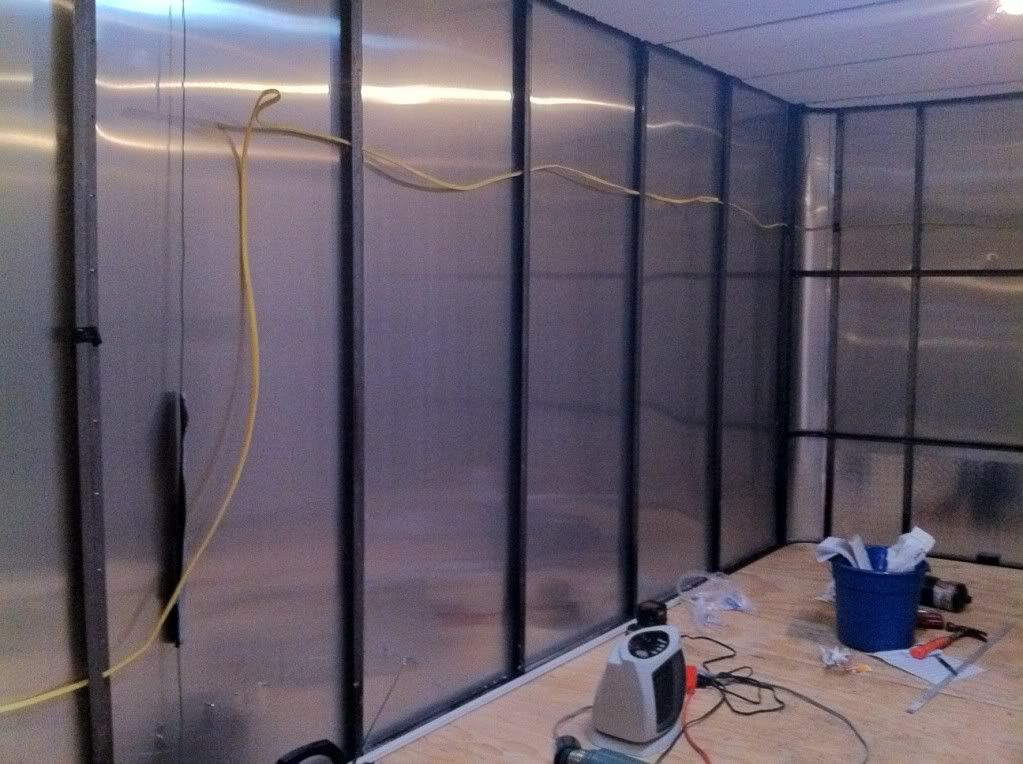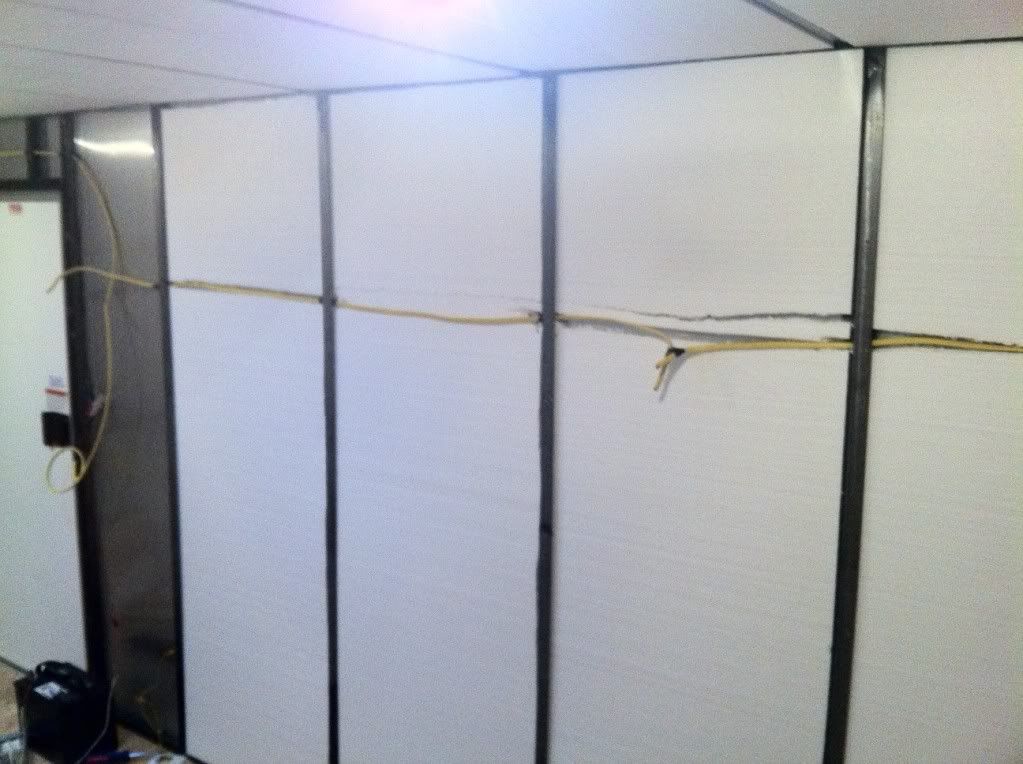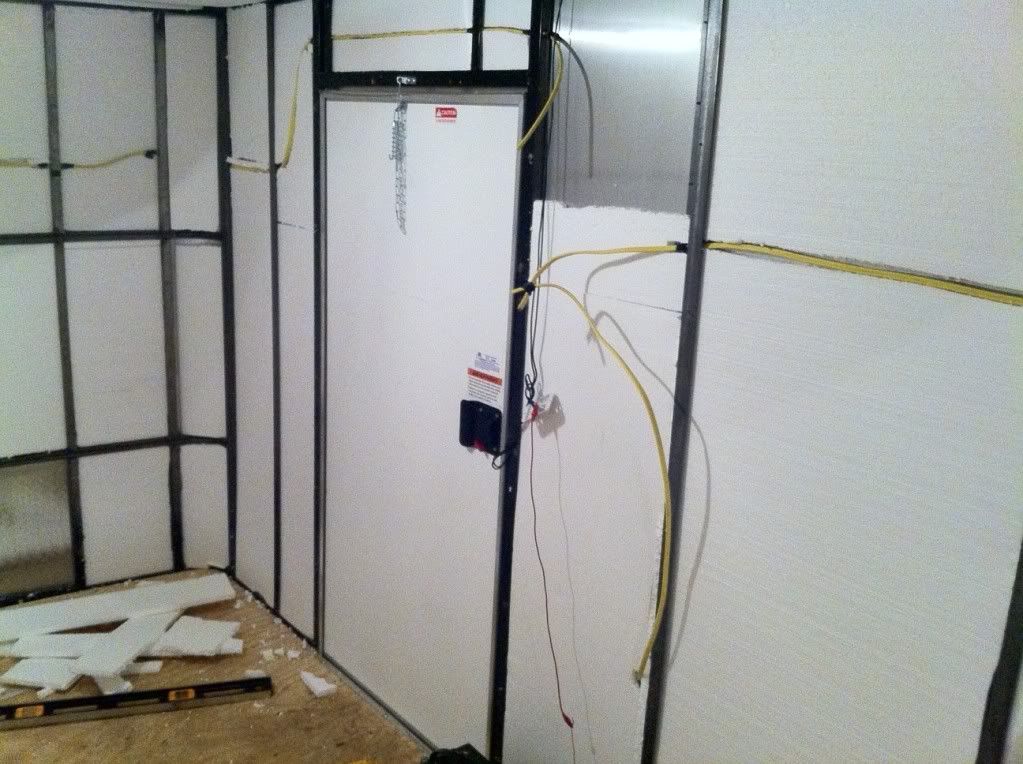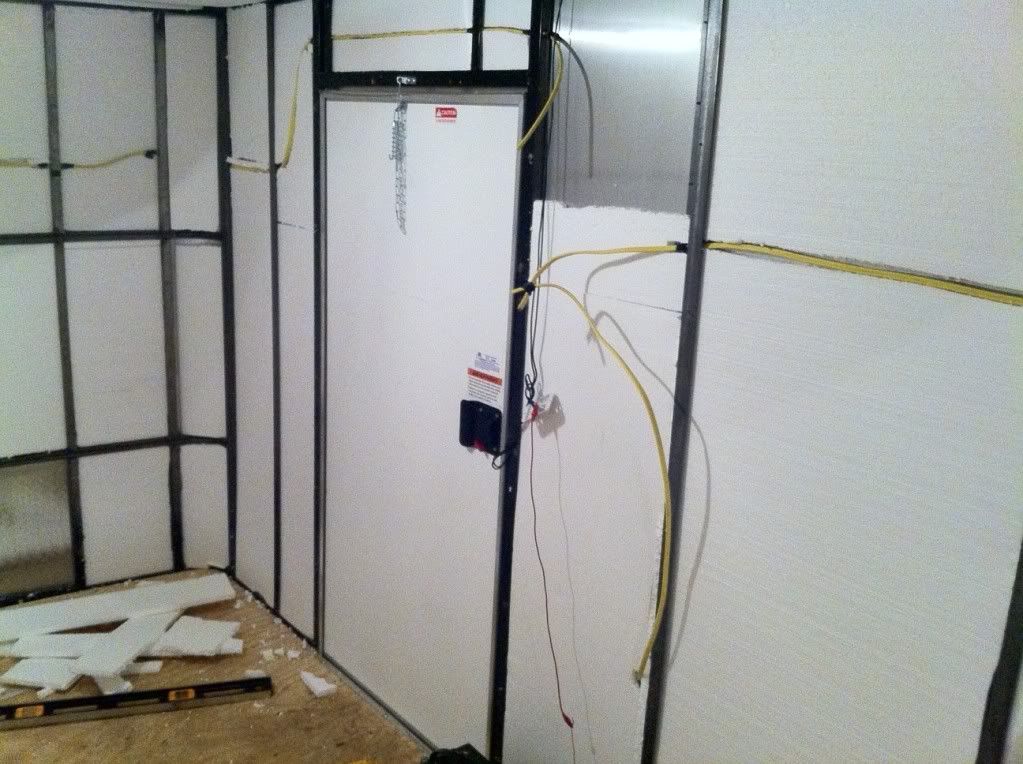 Then I insulated the walls. In the pic directly above, the uninsulated square is where my Suburban LP water heater is.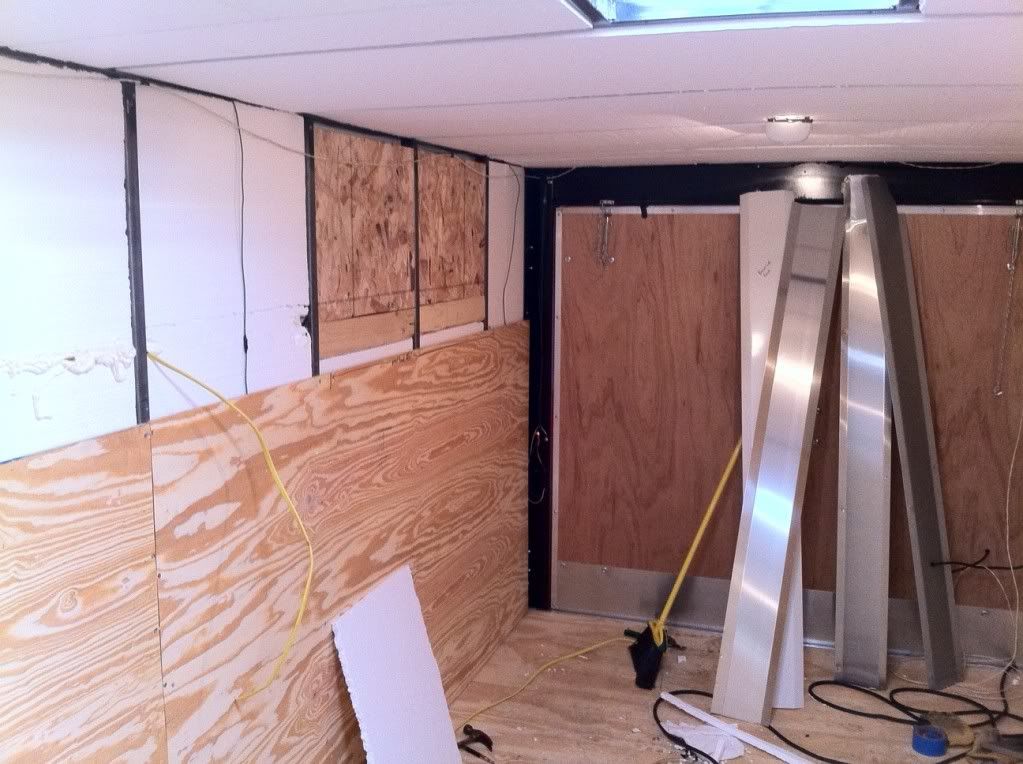 As I started putting ply back on the walls I reinforced a section of the wall with 3/4″ thickness ply wood as this is where my flange mounted vent hood is. I will only be able to go through two of the studs so thats why I wanted to add more plywood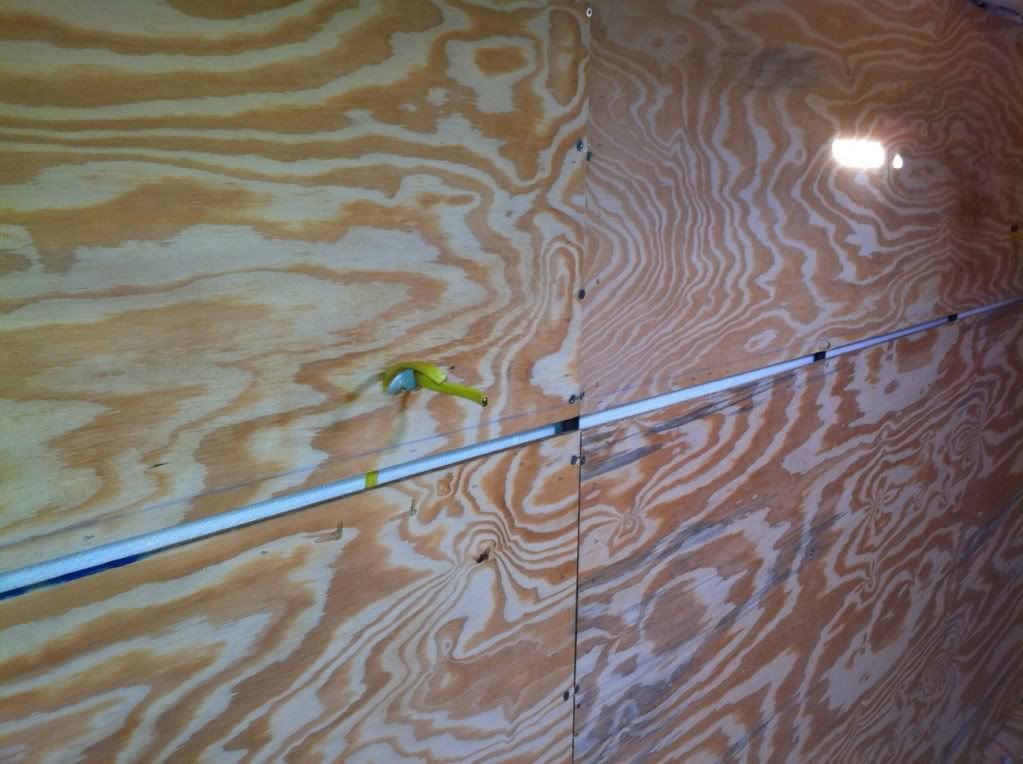 Pulled my wire through the ply for an outlet. Should have had more hanging out but I was trying to skimp on wire.


Cut the interior hole in the plywood for serving window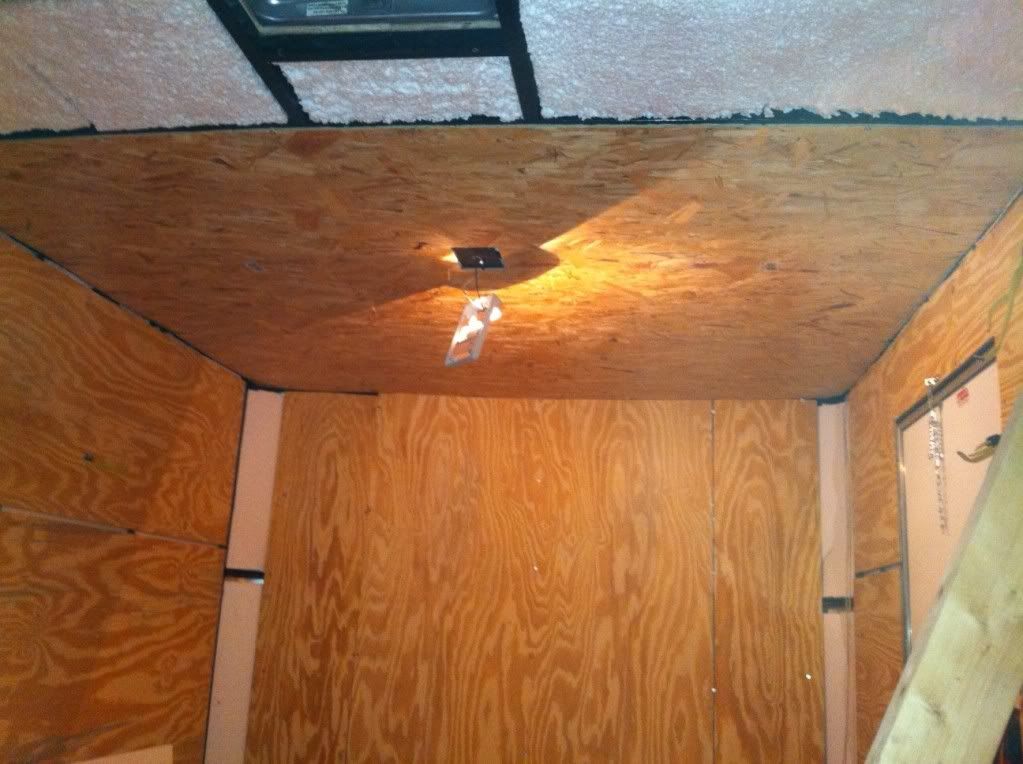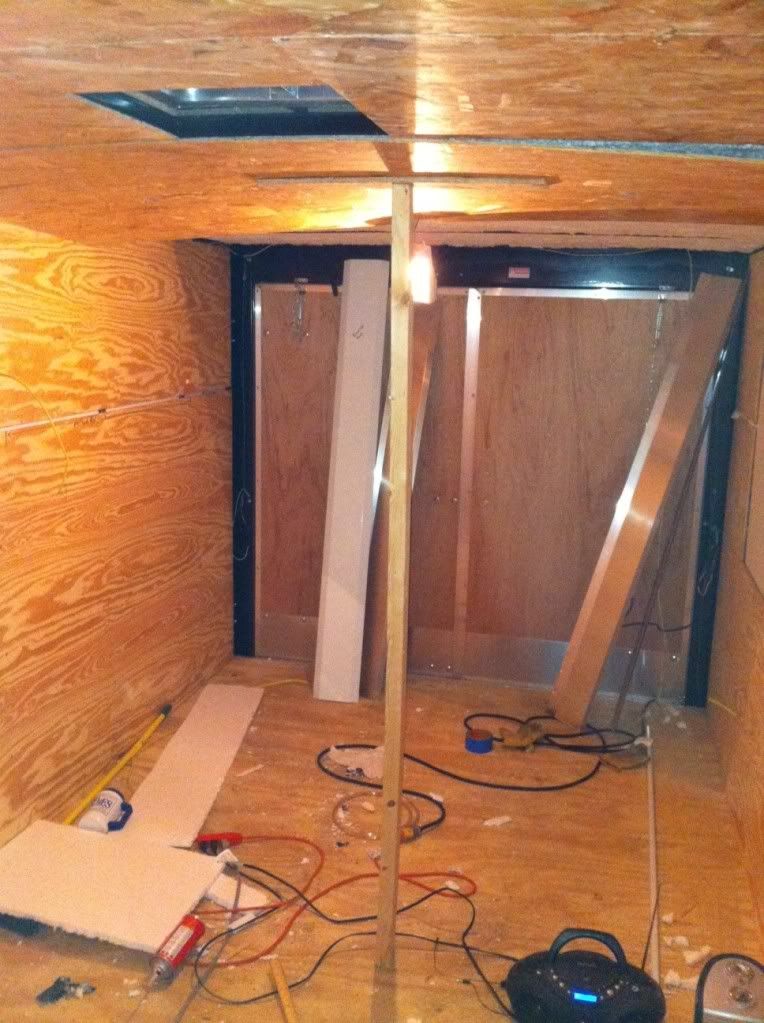 After I reinstalled the walls I put 1/4″ ply wood on the ceiling.