Lobstermaniac
Member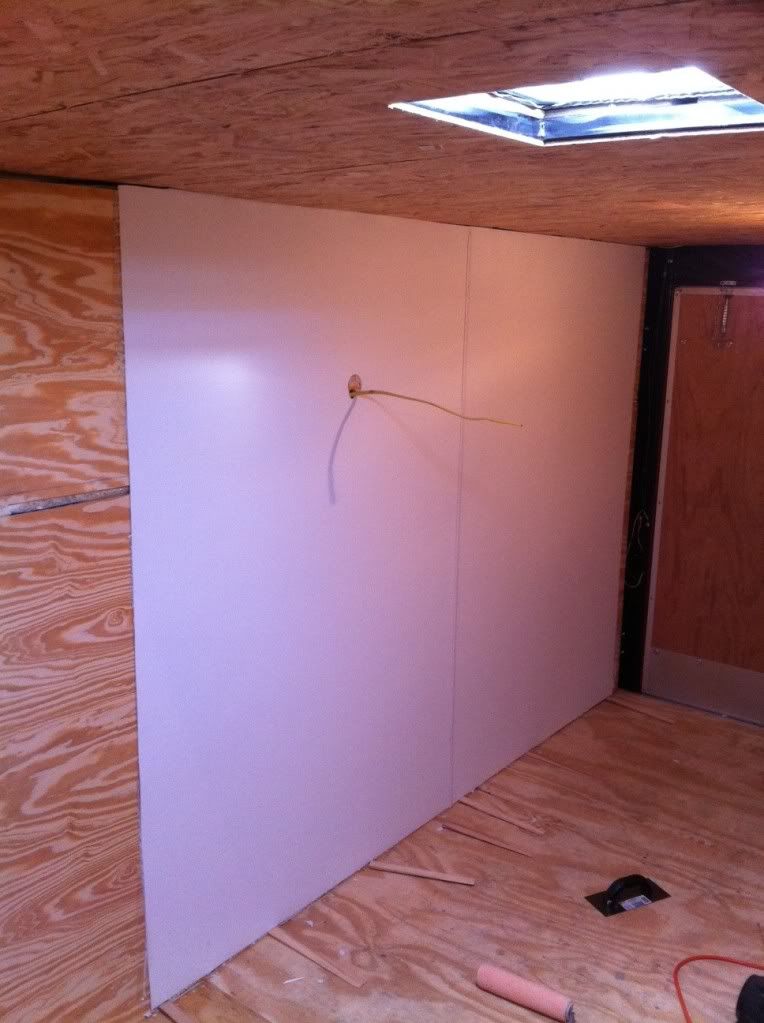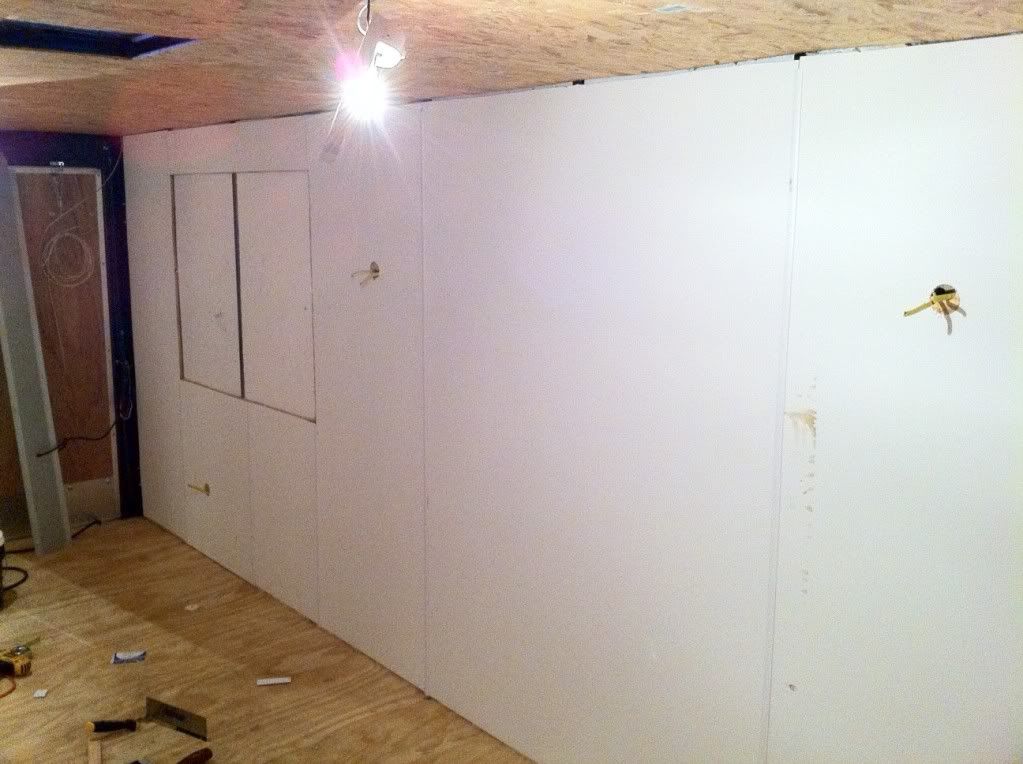 Here is where I want to share a lesson learned the hard way so noone else make the same mistake I did. The white paneling I installed here was NRP (non fiber reinforced plastic panel) made by Parkland Plastics. Granted it said right on the label not to use in trailers but so did the FRP (fiber reinforced panel) that Menards sells so since the FRP was $25 a sheet where the NRP was only $15 I stupidly went with the cheaper product. I installed it with trowel on adhesive as well is plastic pin rivets. Everything was good for a while but the temperature changes from heating the inside to not heating the heating so on so on caused the paneling to eventually bubble out everywhere. Needless to say I had to rip it all out, wall and ceiling and it wasn't easy as alot of the panels were bonded to the wall. The proper paneling to use is the brand that Home Depot sells. It is a very rigid panel and has a very nice glossy cracked ice finish.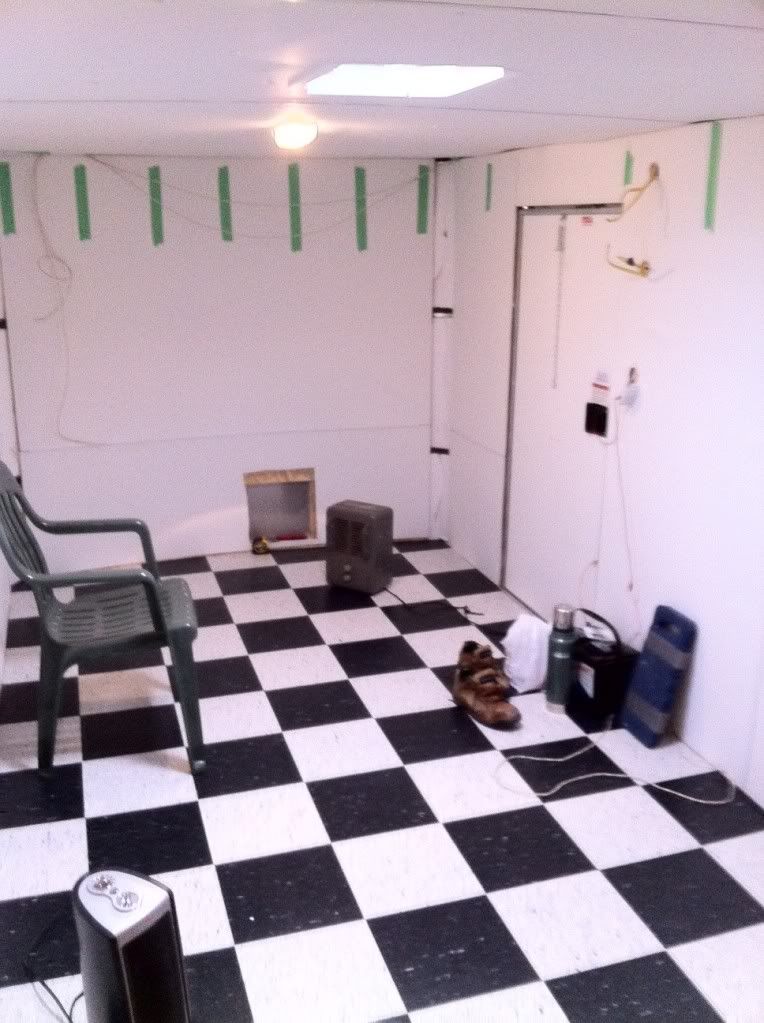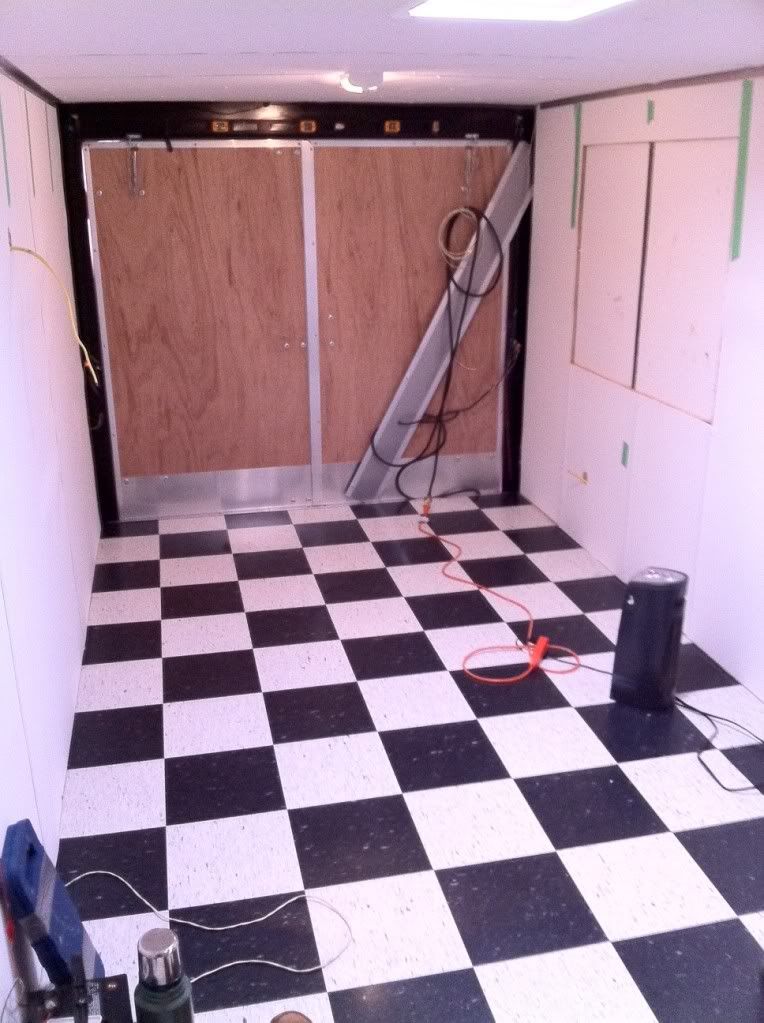 I installed the floor before I realized I had no choice but to rip out the NRP paneling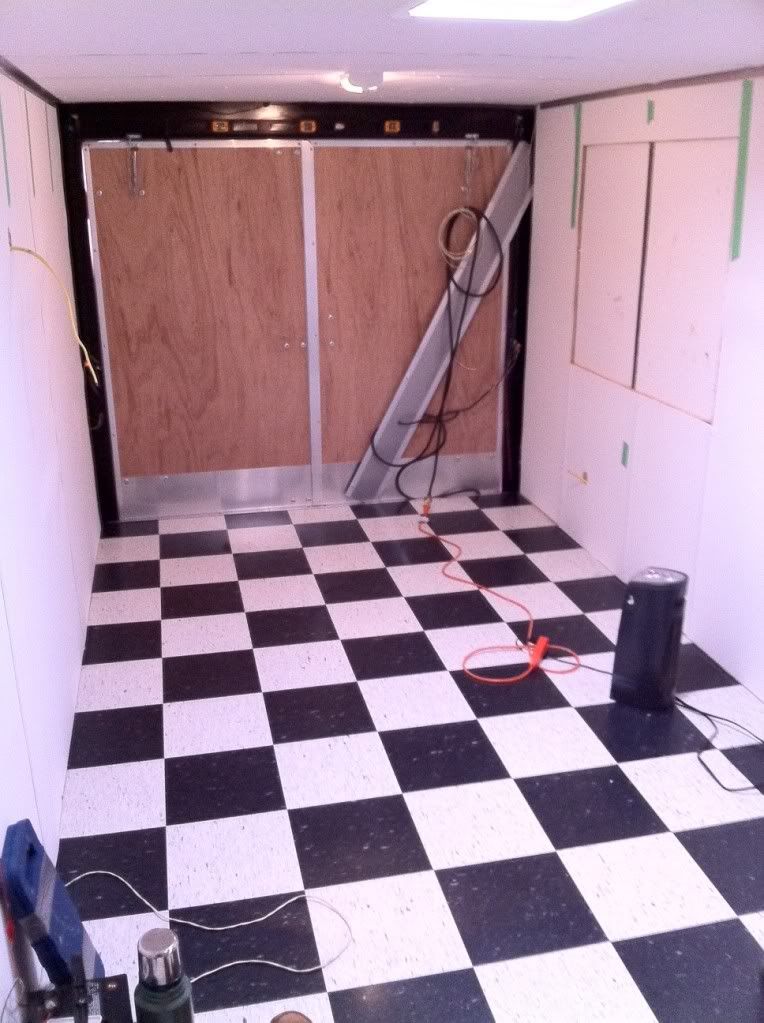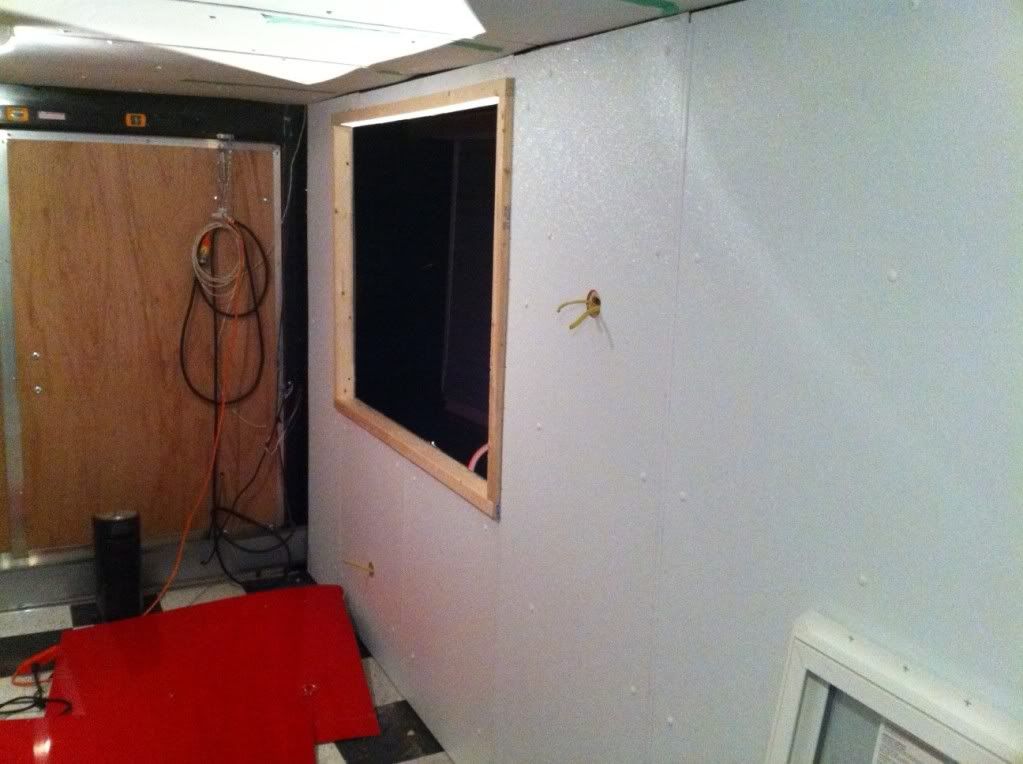 After installing the proper panel from Home Depot on the walls (Glasteel, Glasliner FRP Panel) and white melamine board on the ceiling. I cut the whole for my window and framed the opening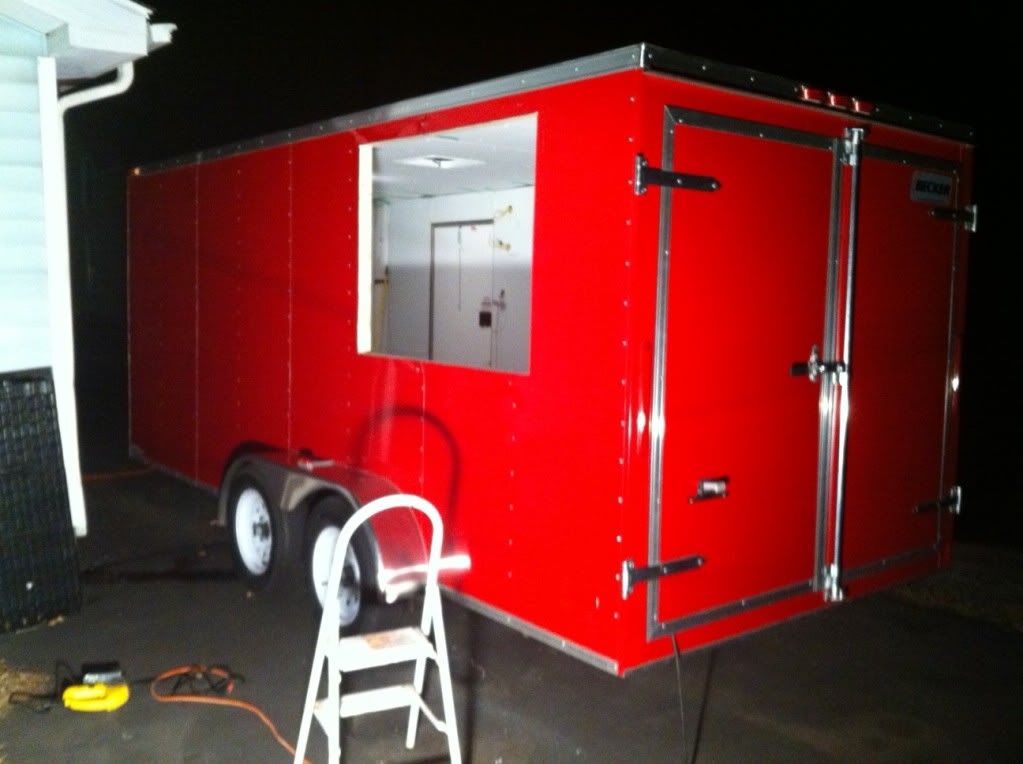 I primed the wood frame and painted it a while gloss paint before the window went in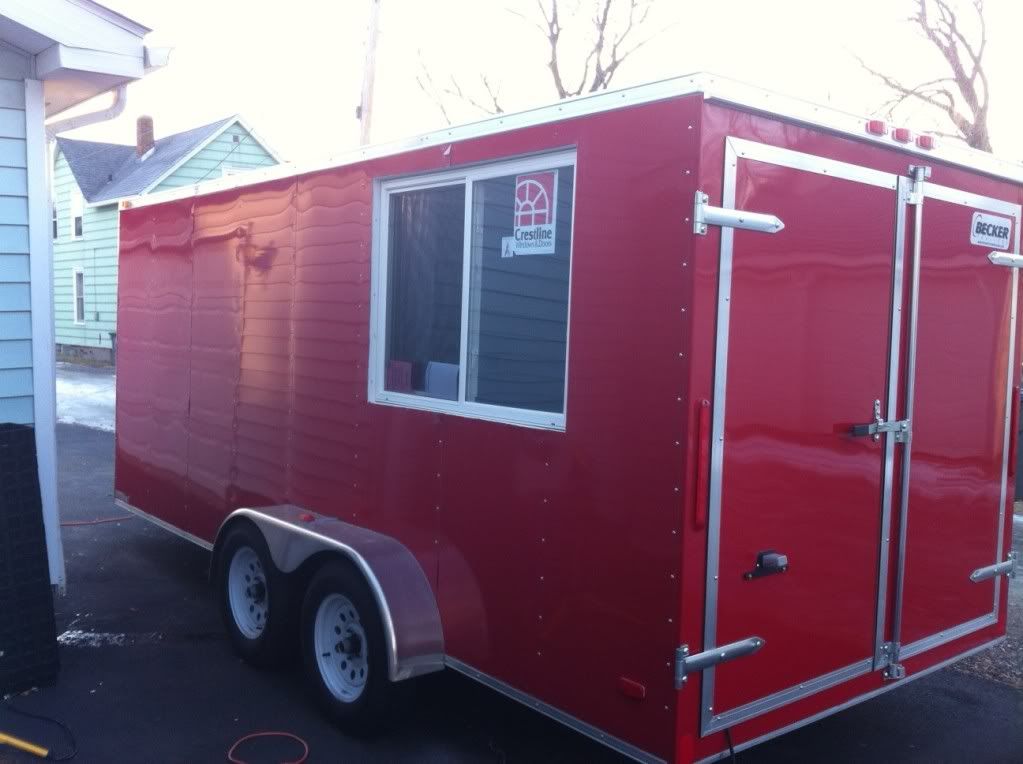 Next came my service panel and GFI outlets. Didn't take pics of them but I have 5 sperate outlets inside and 1 outside.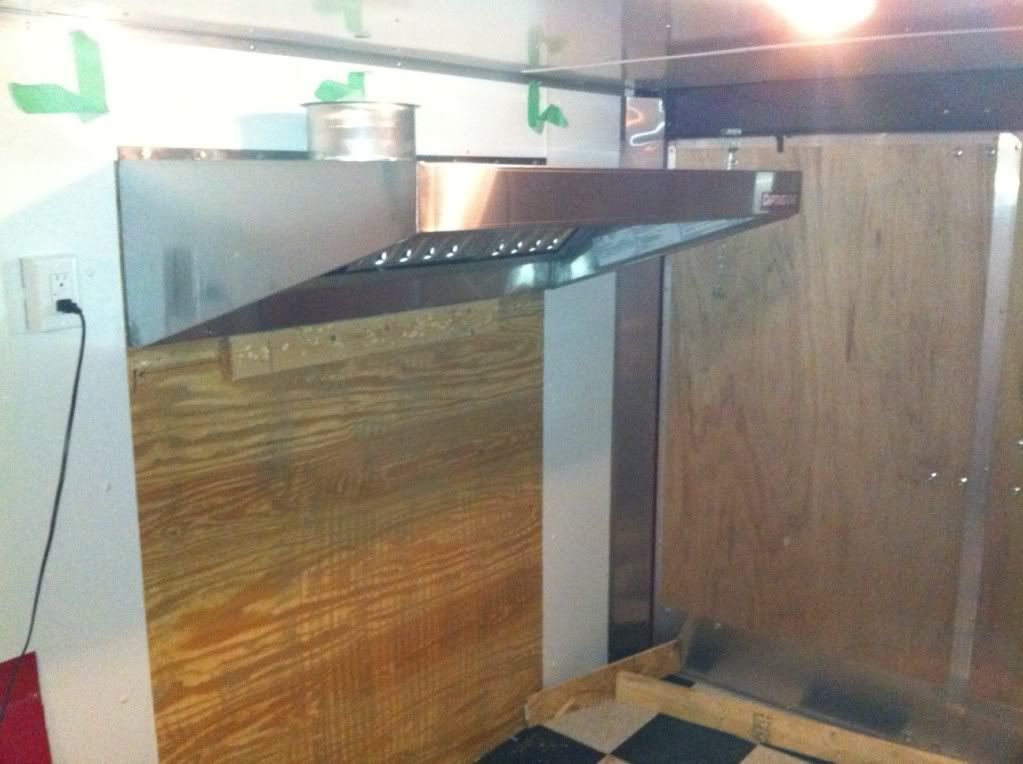 After the outlet install(one shown above) I installed 1/16″ aluminum angle for my wall / ceiling trim. Then came the hood. The hood is a Captive Aire BLL 2812 48″.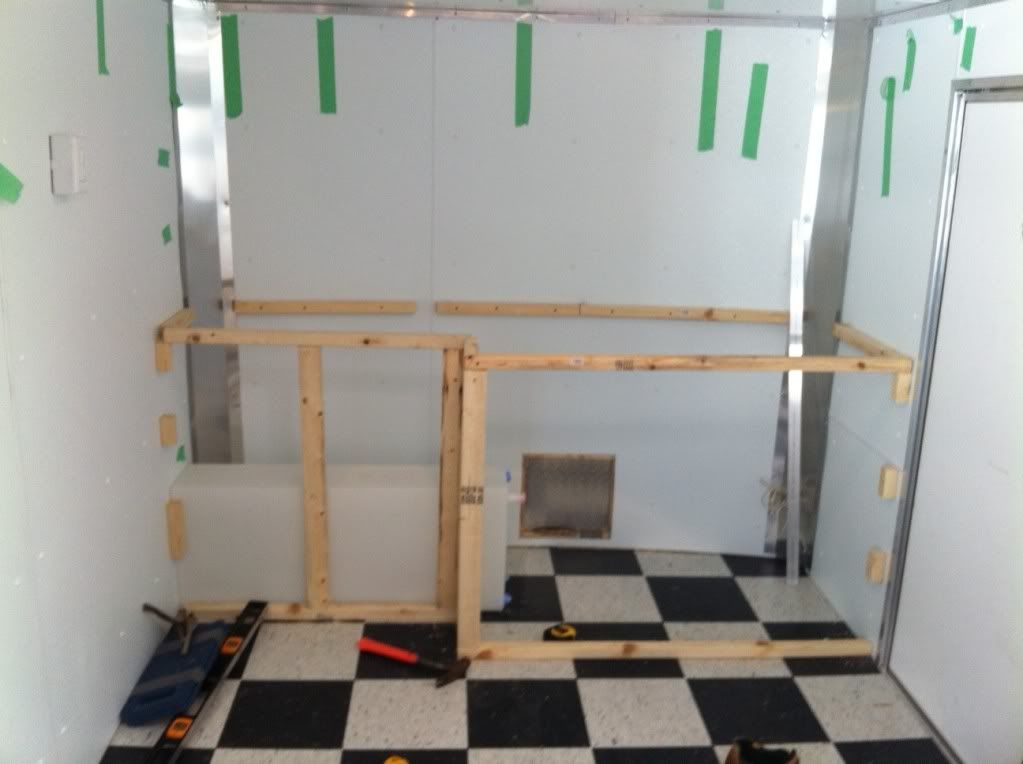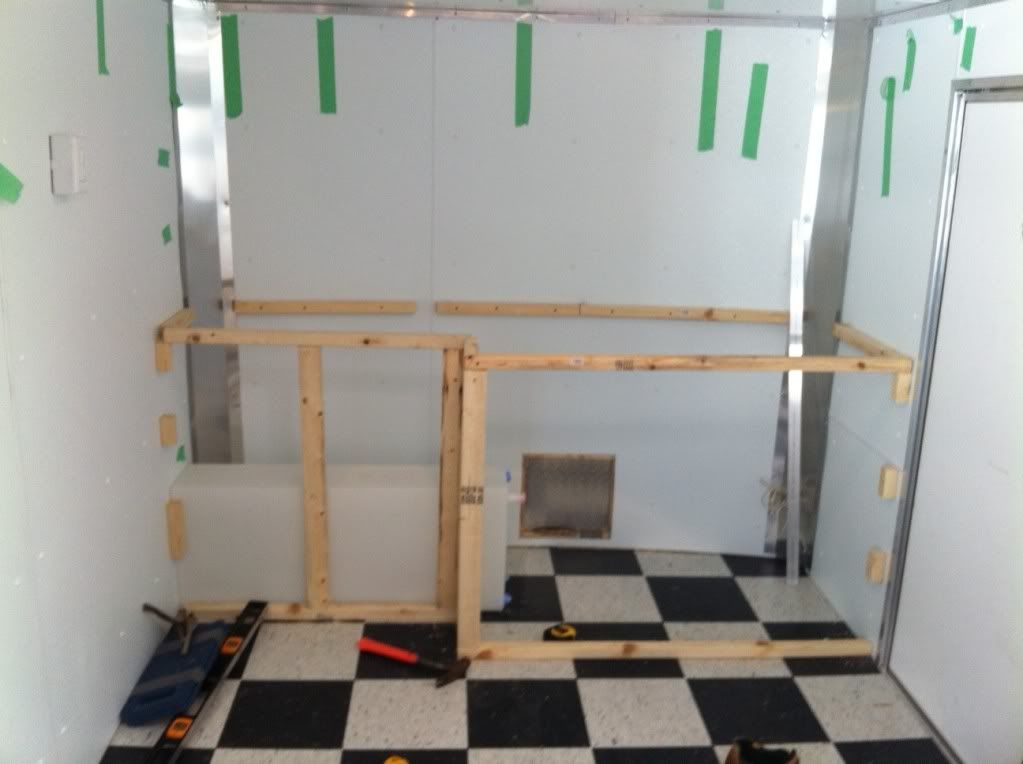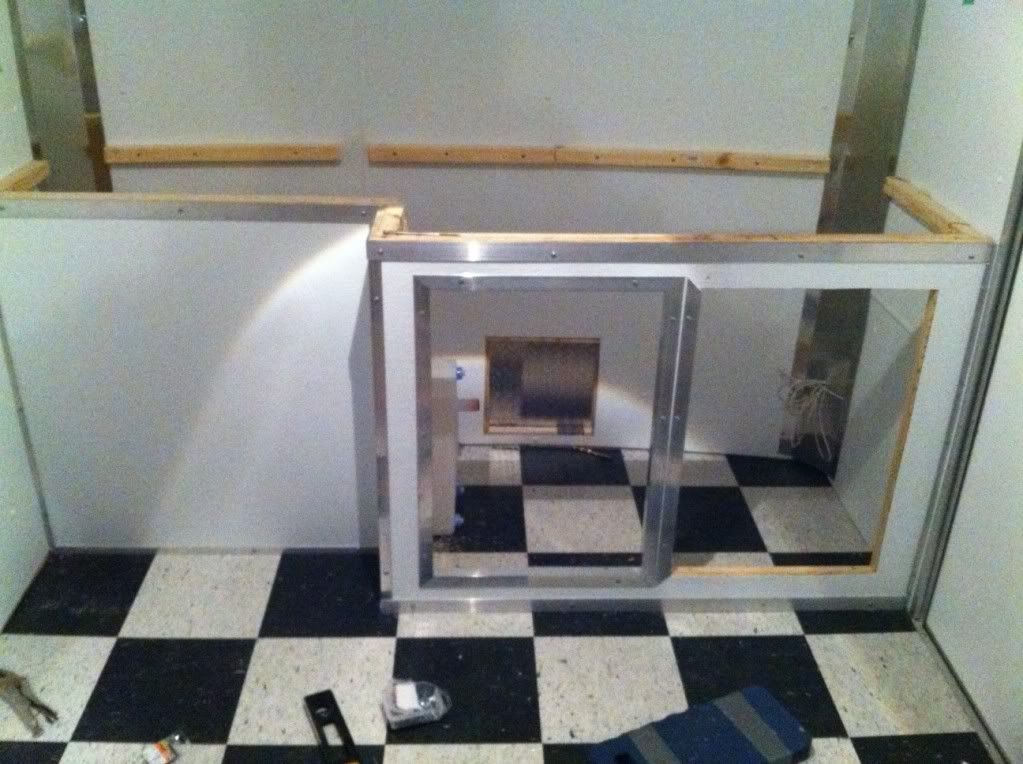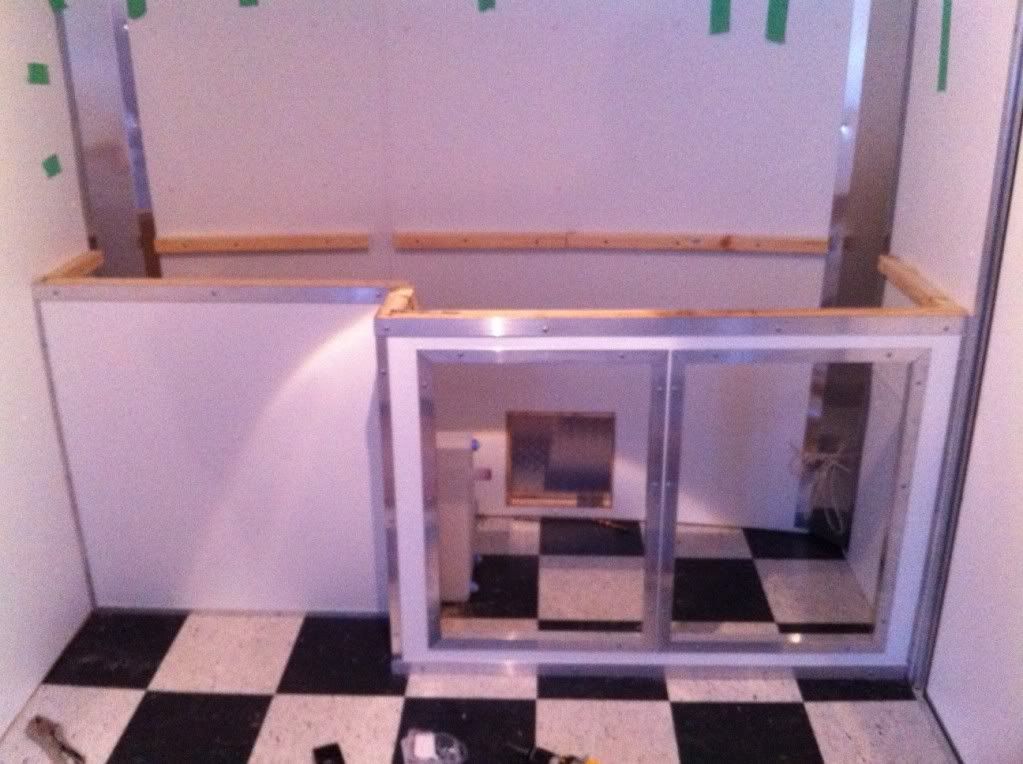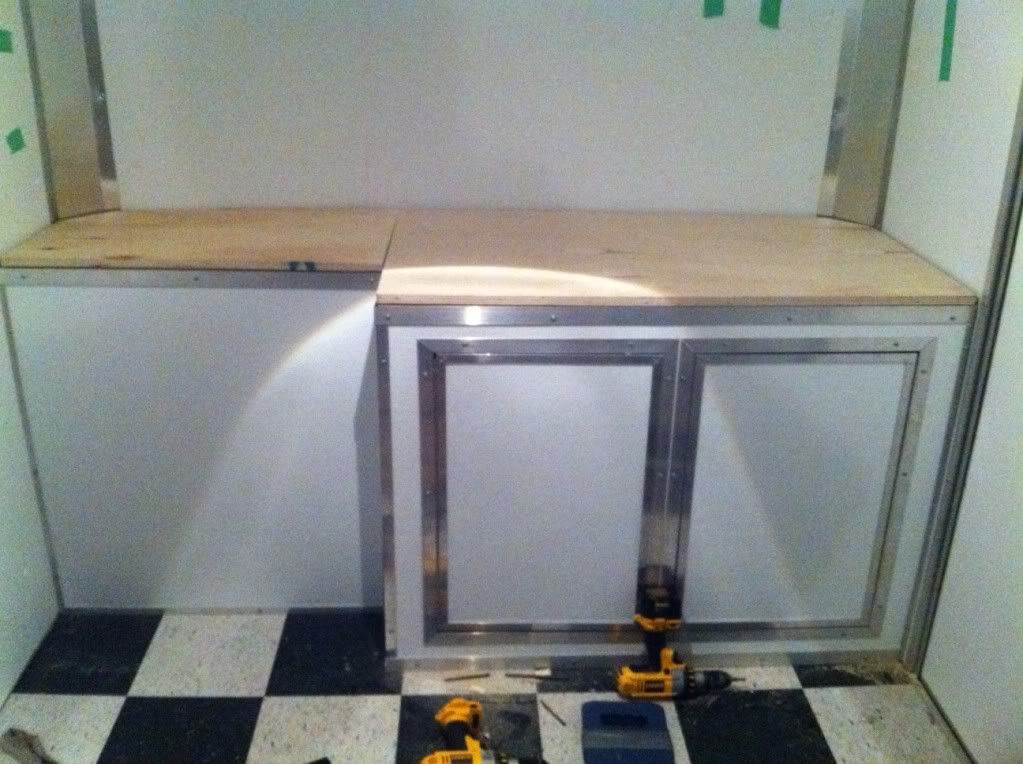 After I got this far I realized(should have realized alot sooner I know) that I wouldn't have enough space with my ice cream freezer on the left side and a sandwich prep table on the opposite side so I ending up having to tear apart the left side of the cabinet and counter. I wanted it this big so I could stash my fresh water tank on the left side and still have room for storage.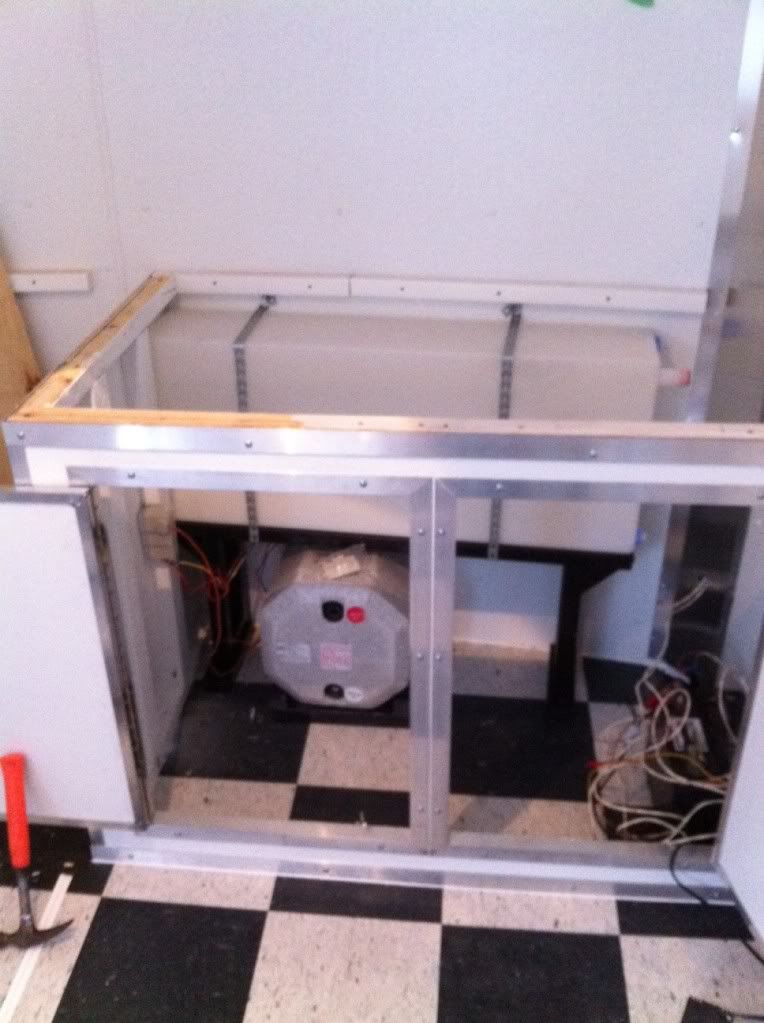 After I took the cabinet apart and rebuilt I installed the water heater and made a bracket for my,26,690366.001001004001001001001001,8,134523,75.134.133.3
691227,690858,691052,2012-03-17 23:55:17.437000000,Re:First catering opportunity…"