Here is the front of the trailer where my 3/4 inch black iron pipe starts. In this photo I installed a air fitting so I could charge the line with air to check for leaks. Everything checked out ok. I also installed shut off valves upstream (before) each piece of equipment being served by this line. The valves were all off while making this check as I did not want to damage the propane regulator I installed for the griddle and for the gas valve which has a built in regulator for the water heater.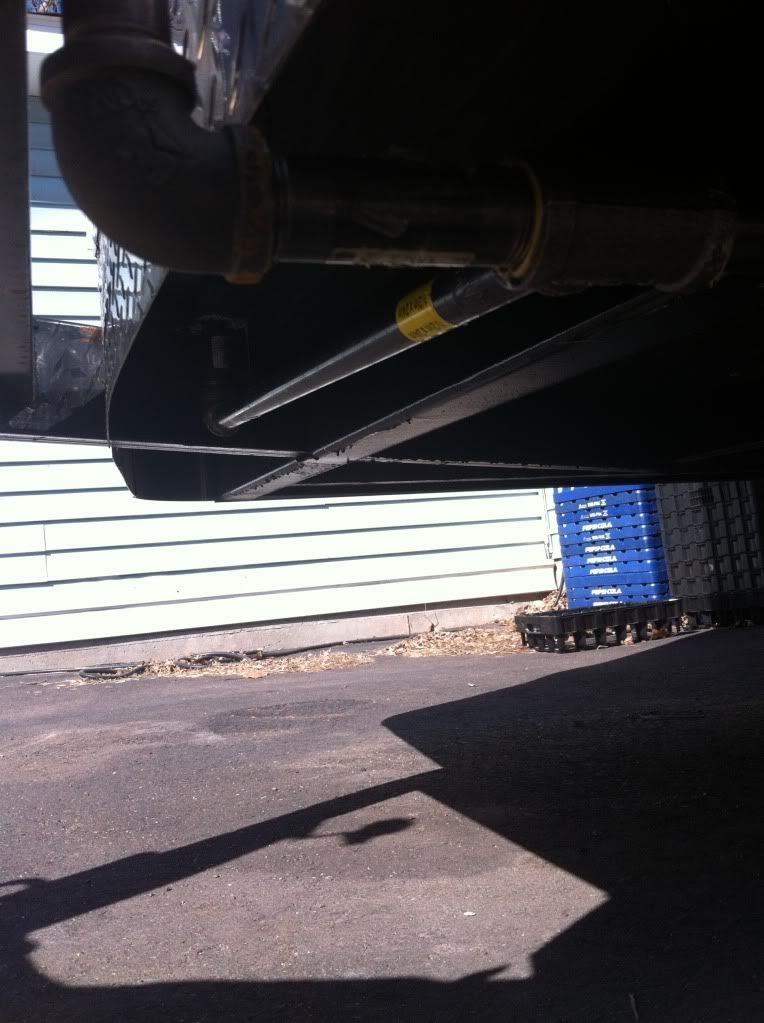 here I reduced from 3/4 inch pipe to 1/2 up to my water heater. The water heater connection is 3/8 flare so I had to reduce and convert inside also.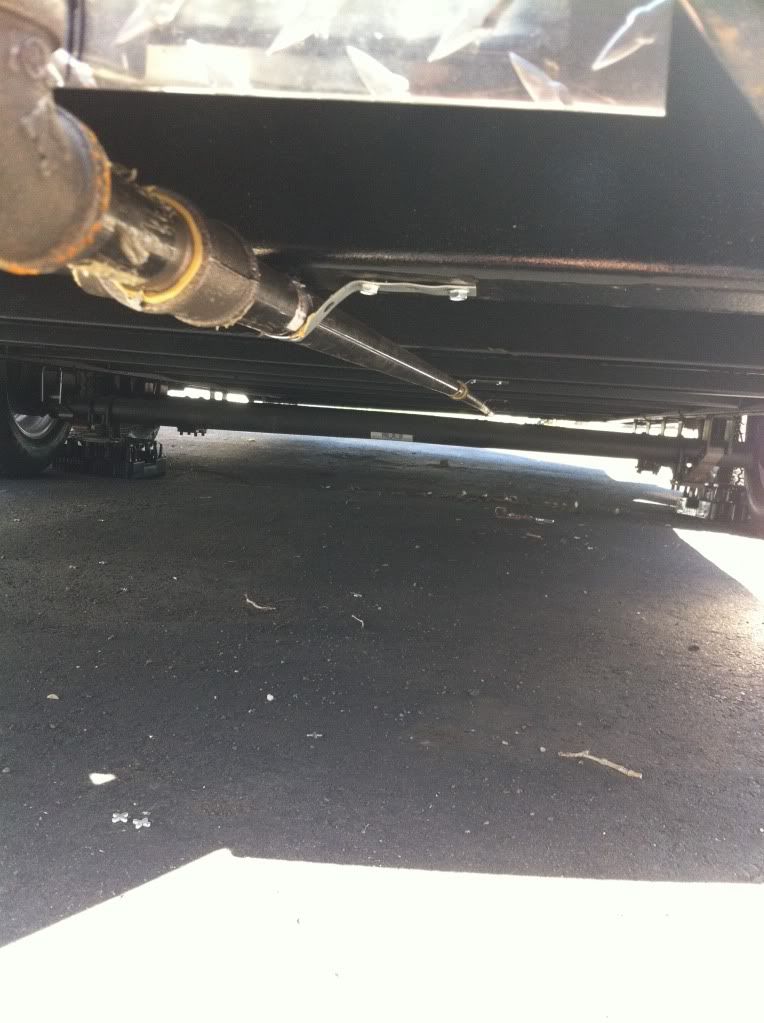 Heres the 3/4 pipe making the 14 ft trip down towards the rear of the trailer to feed the griddle and deep fryer. I used plumbers tape to secure the piping to the underside of the trailer.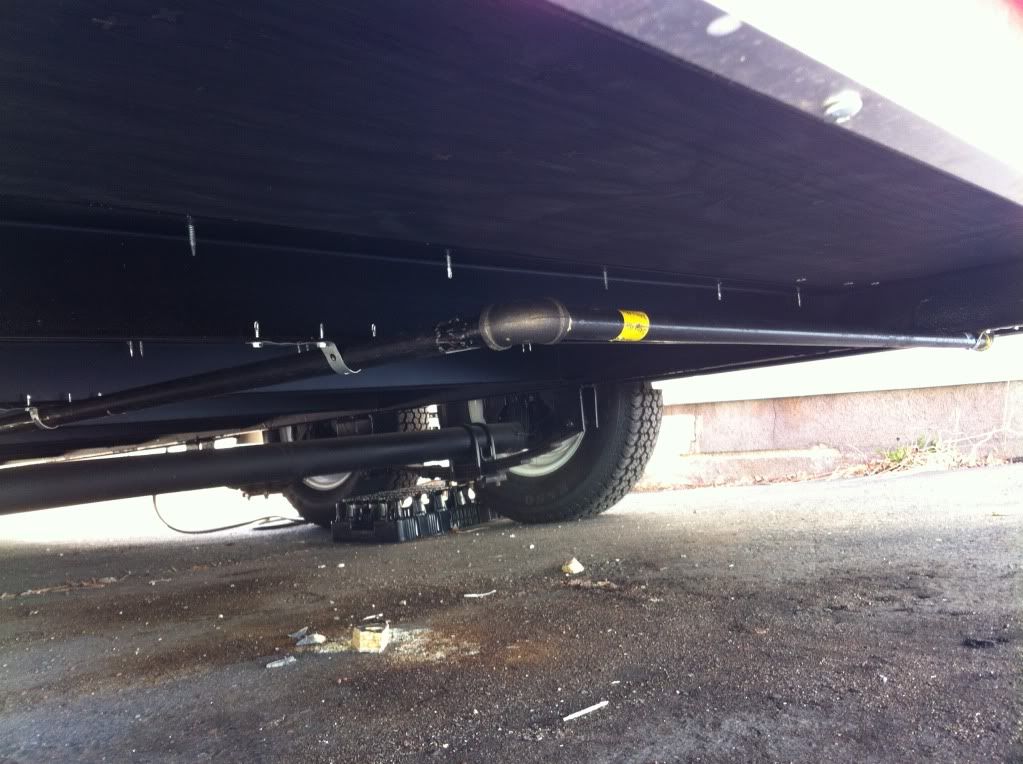 Heres the opposite end where it 90 deg's over and then up into the trailer for the griddle / deep fryer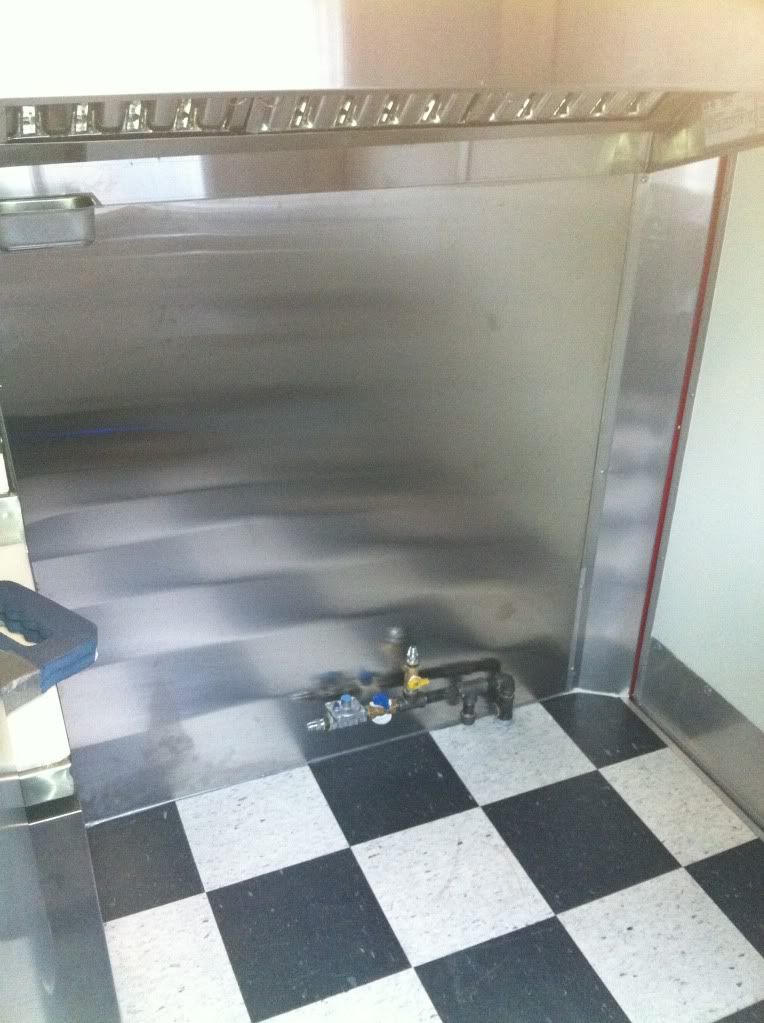 I installed a drip-T to catch any debris that make have gotten in the line as the result of my install. I probably should have installed it at the front of the trailer instead.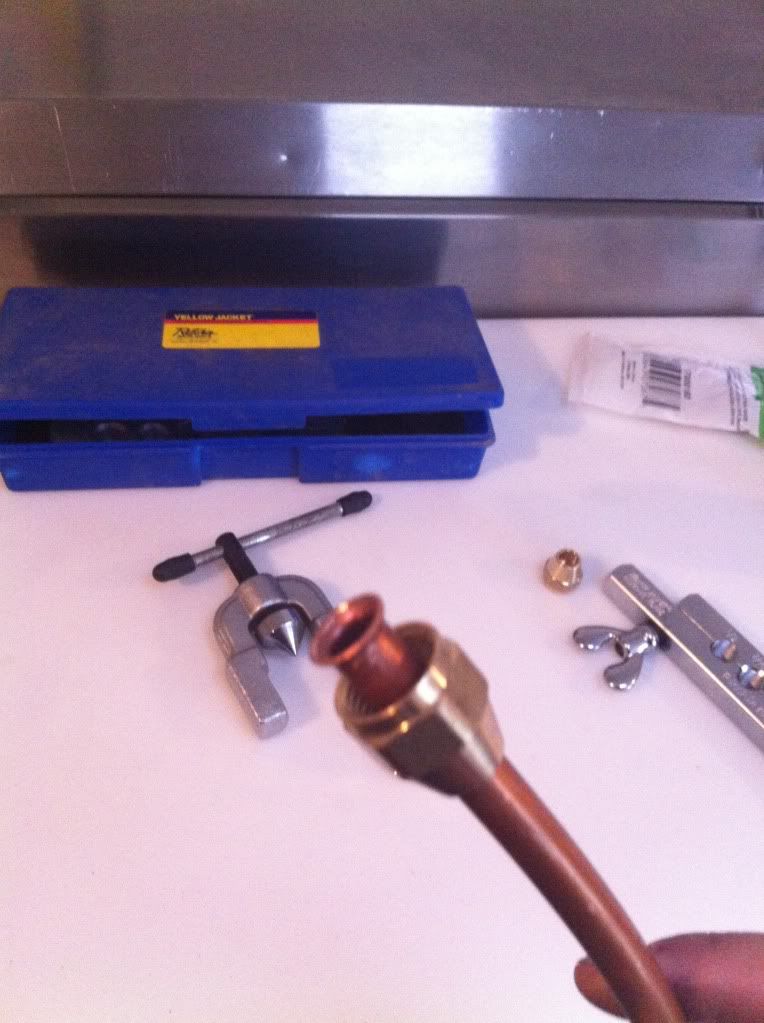 Making the flared tubing for the connection to the water heater.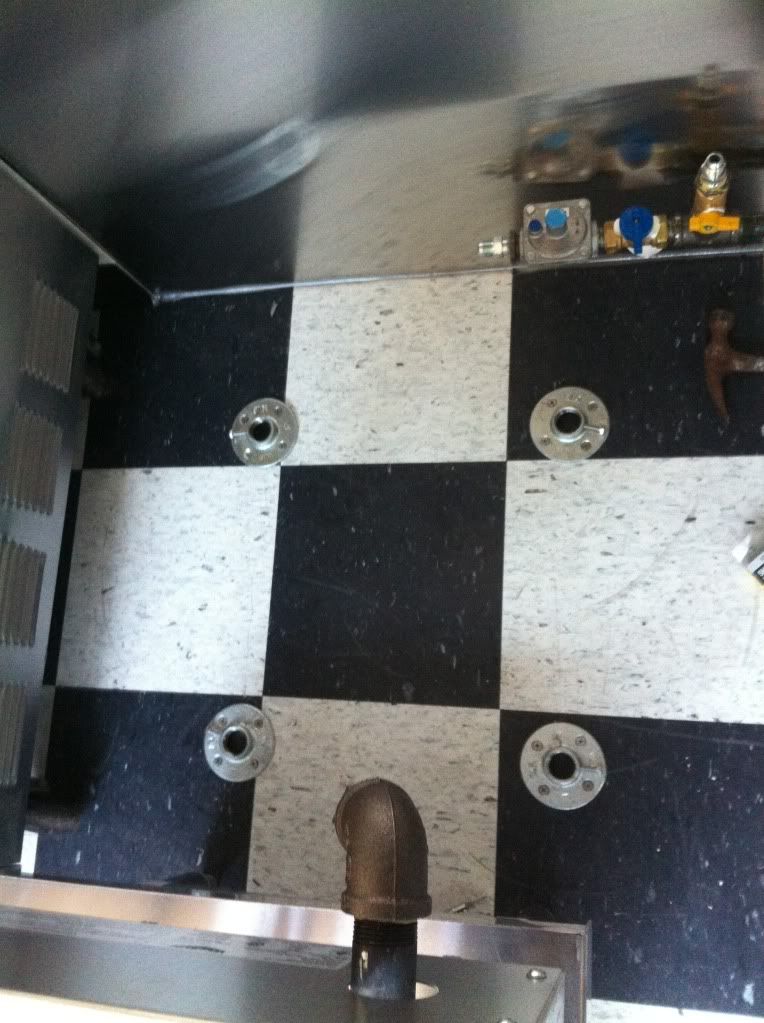 Heres where some time was takin. Not in the actual install but in the method of attaching the equipment to the floors. First, pics are not shown but I removed the top of the griddle stand, removed the adjustable portion of the legs of the griddle and that exposed about 3/8 of an inch of threads on the legs of the griddle. The size of the griddle legs bolt is 5/8″ fine thread. So with the griddle stand top removed from it's legs. I figured out where the griddle legs would match up and then I drilled 5/8 holes in the stand top. Then with griddle upside down I placed the stand top over the threads of the griddle legs and attached using 5/8 nuts. Tightened them down alot to get more threads to catch. I applied 100 silicone to the threads to act as a thread lock. After the griddle was attached firmly to the stand top I reinstalled the legs to the stand.
What you see in the pic above and below is 1″ galvanized floor flanges. I tapped a hole into the lip of each flange so I could insert a screw to tighted to the griddle stand legs. The deep fryer legs were bigger so that took 1 1/4 inch flanges.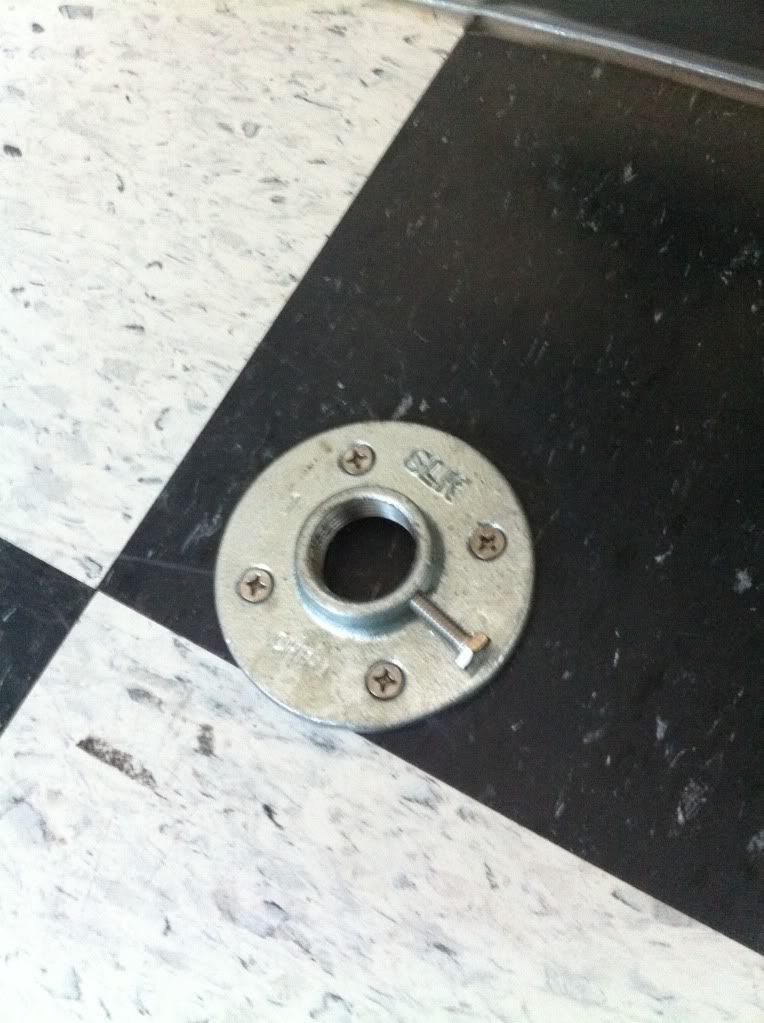 I crancked very tightly to the legs at the flange. To the point the leg was indented and provided a nice cove for the set screw to be to prevent any leg movement.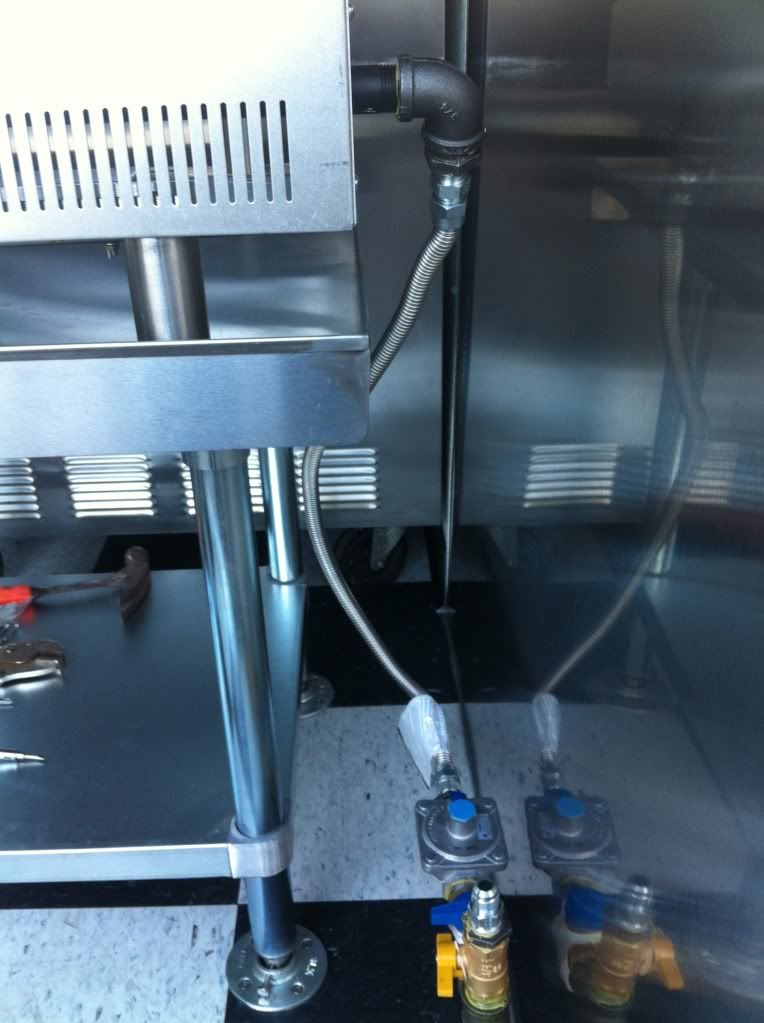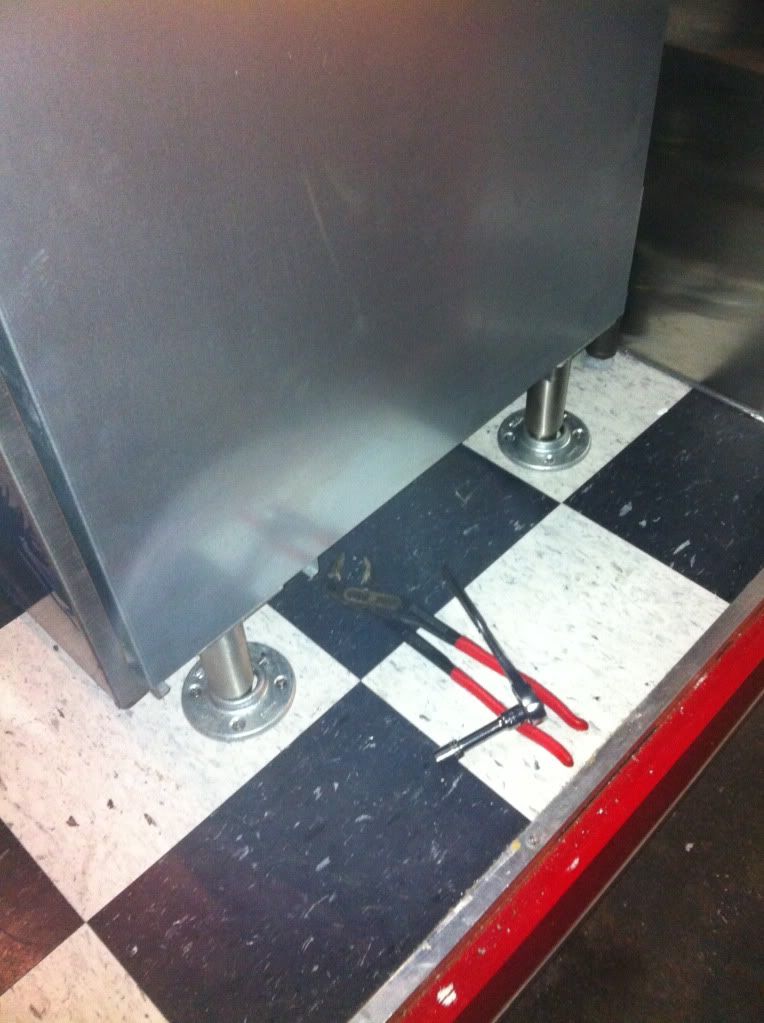 Same thing for the griddle but using 1 1/4 inch flanges