ScreamingChicken
Member
Here it is:



And while I'm at it I might as well throw in some photos of the rest of the meal.

Here's where I ate it. Larry's Smoke House in Portage, WI.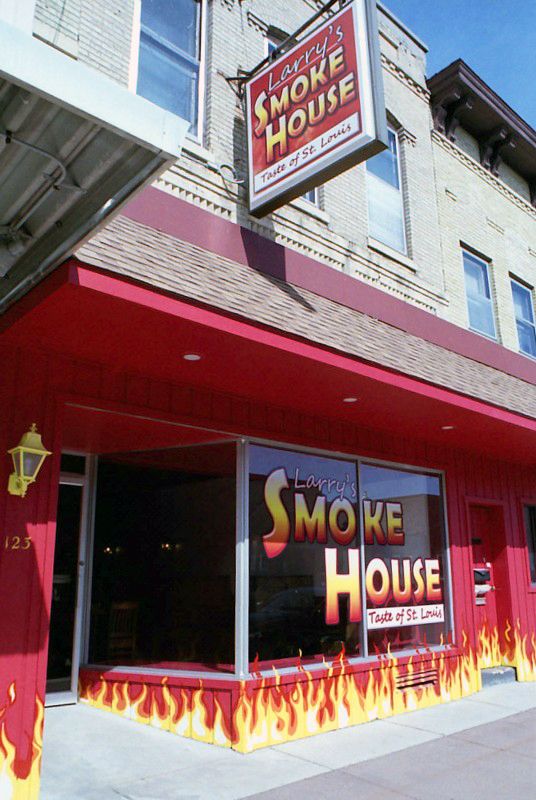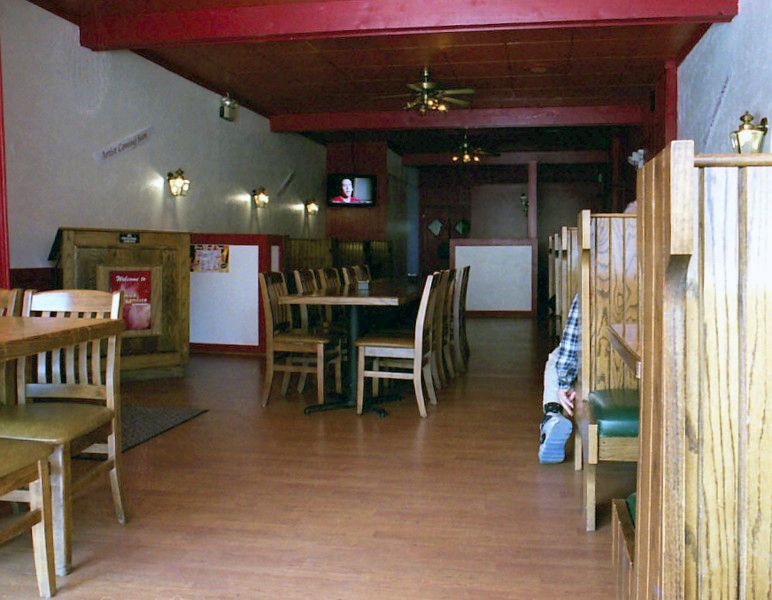 StL/KC-style sweeter sauce on the left, the regular house sauce in the center (less sweet), and a mango-habanero sauce on the right. The house sauce was pretty good but I didn't care for the mango sauce at all.



I also ordered a 2-meat plate with ribs and chicken. The meat was cooked fine (ribs had chew, chicken was moist) but I would've liked a lot more smoke flavor, and my ribs still had the membrane on the back.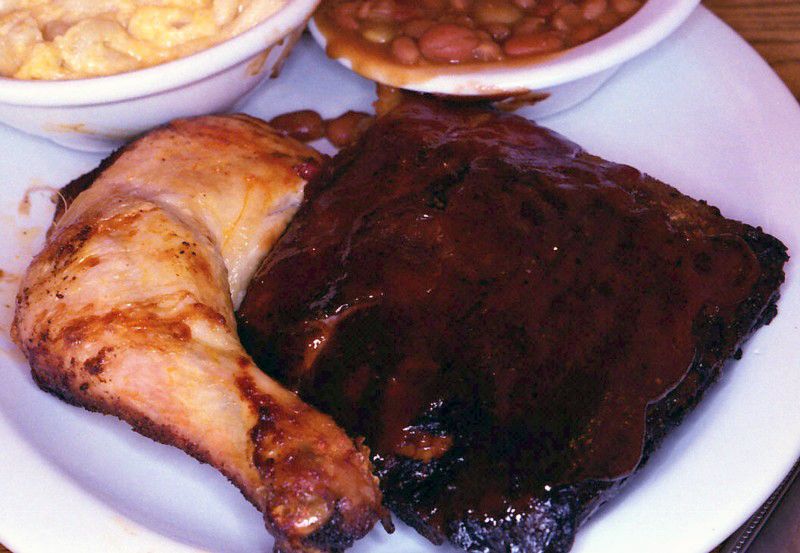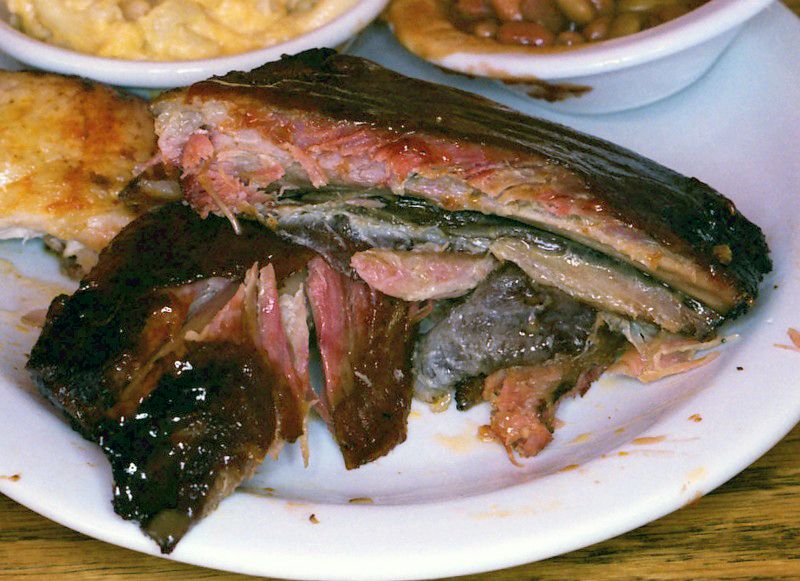 I chose macaroni & cheese and baked beans as my sides. The mac had an unexpected oniony flavor that initially caught me by surprise but I wound up liking it, as I did the moist, dense cornbread mini-muffins. The beans were pretty ordinary, though.