irisarbor
Member
I thought of you, Cliff when I ordered this slice recently at the Harbor View cafe in Pepin WI.
Peach Blueberry ala mmmmmmMode.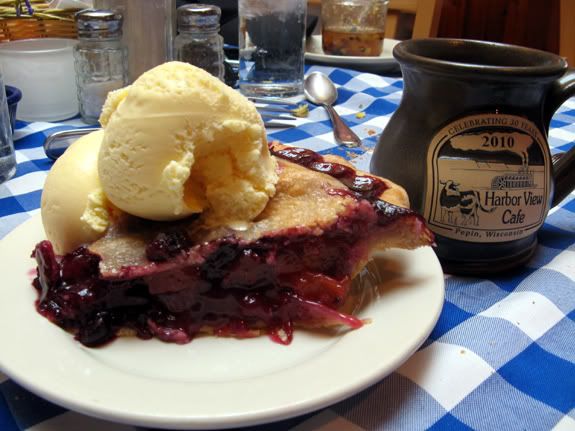 I also asked the waitress to put aside a slice so they wouldn't run out as I saw things being erased from the chalkboard and I thought, WWBBD?