ScreamingChicken
Member
Shrimp, asparagus, and gnocchi in lemon sauce, with cottage cheese on the side.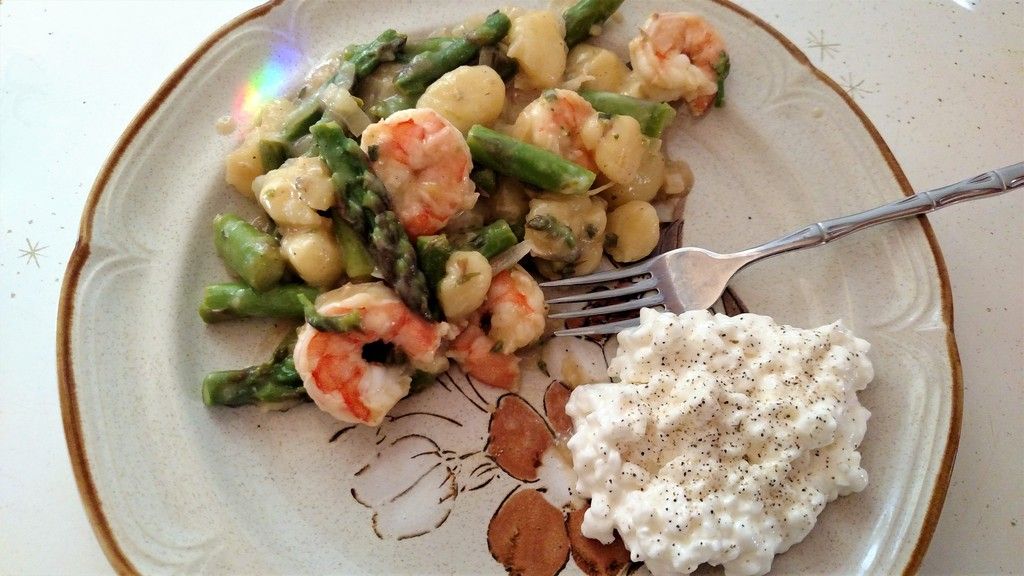 That sounds and looks really good, and I'll bet those 3 main ingredients would work well with several types of sauces.
I sprinkled a couple ribeyes with Montreal Steak Seasoning but ate fresh shelled peas and corn nuts made from hominy sized corn. I should never go to Trader Joes. Cheetos were involved, the puffy sort but I already had those.
Our power went off so I munched bad choices during the blackout.
Steaks will wait for tomorrow.
I almost always season steak a day ahead. The flavor seems to get into the meat much better.
A favorite dinner tonight. We ordered pizzas!!!
I was wondering why my Pizza Hut stock went up – thanks![}:)]