buffetbuster
Member
jwagnedsm–
I ate at the Milwaukee Weiner House last May and loved the place. They had just opened up for the day and I was the only customer in there, so I had plenty of time to chat with the owner. If I remember correctly, the owners are two brothers, so I can't be sure which one I was talking to.

Here are two beautiful weiners, ready to eat…..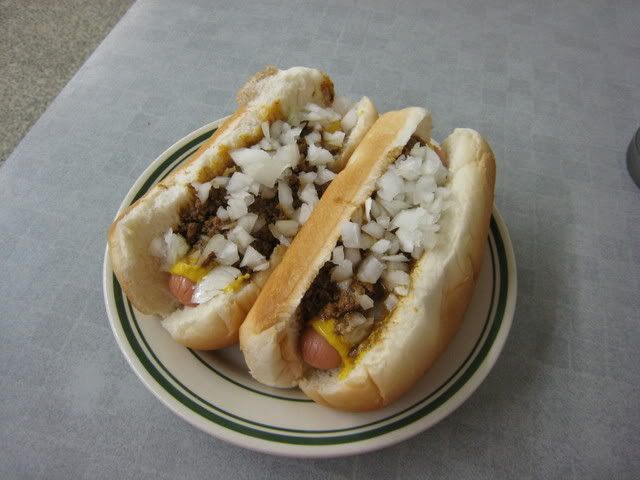 But the single best Roadfood feature about this place is the plaque dedicated to a retired mustard stick.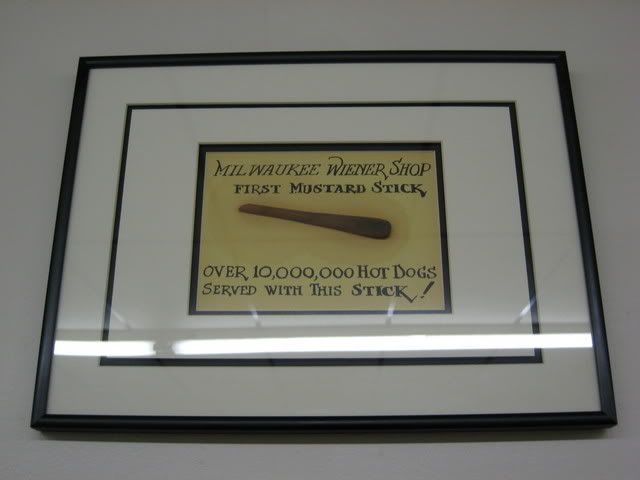 Good stuff!