You've got my favorite combination of photos here: Great history coupled with some great food!
Thanks! I live in an area with a lot of Colonial-period history, but I really enjoy studying early to mid 20th century history and it was great to see all that stuff. On that note, I'm doing this report chronologically, but I forgot to include an important stop. When we left Jefferson City, we must have gotten onto a wrong ramp and realized we were not on the right highway and were heading east. Before we could get turned around, we passed a sign for Fulton, MO, and the National Churchill Museum. I've read a lot on Churchill and knew that he gave a famous speech in Fulton in which he announced what the Soviets were doing to Eastern Europe following WWII, but it never occurred to me to check on whether there is a museum there. When we saw the sign, we decided to go. It was very worthwhile. They also rebuilt an English church that was destroyed by the Nazis during the Blitz. It included some stones from the original.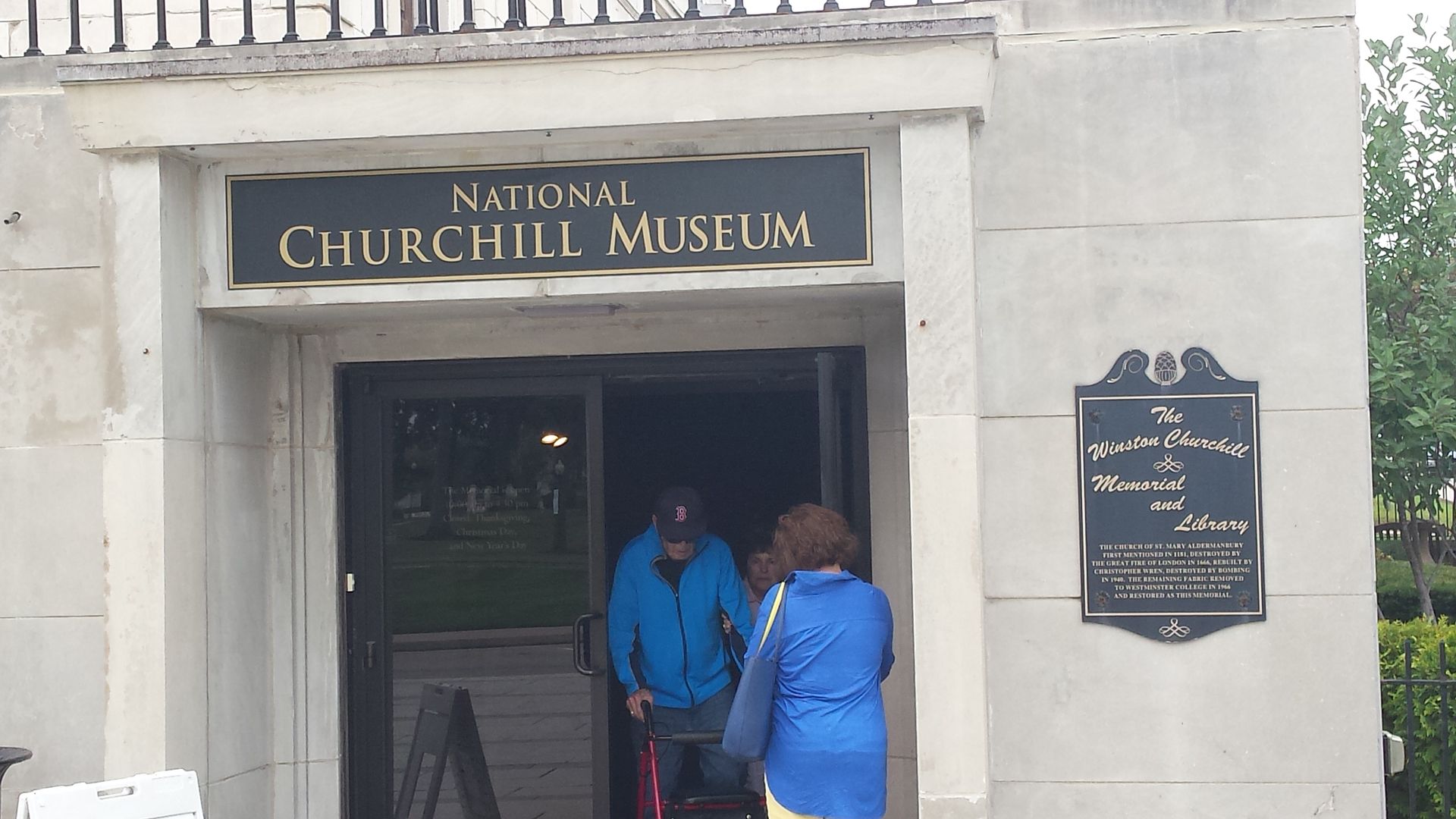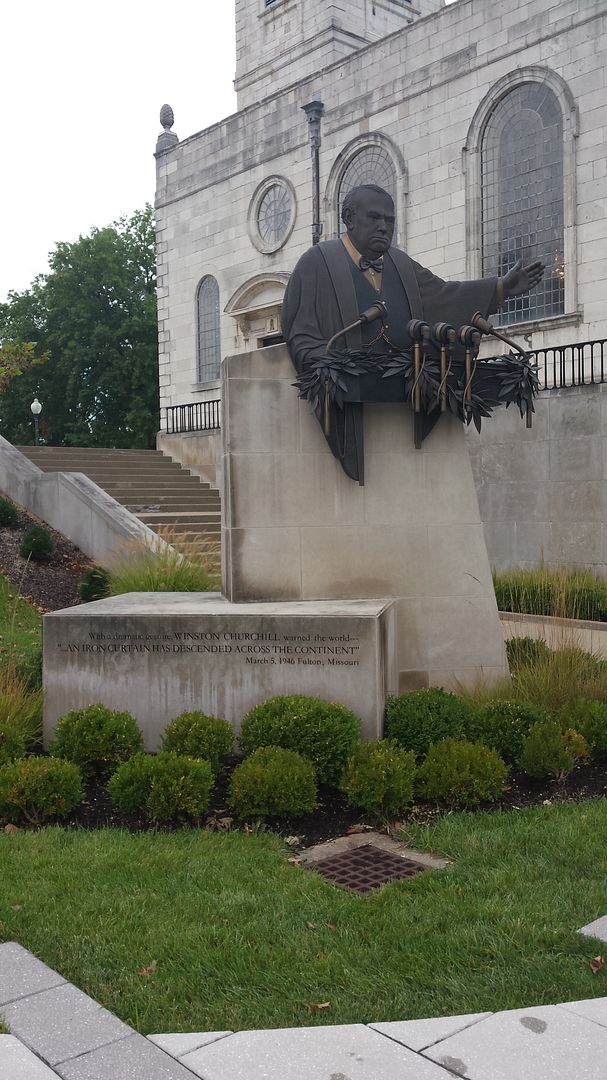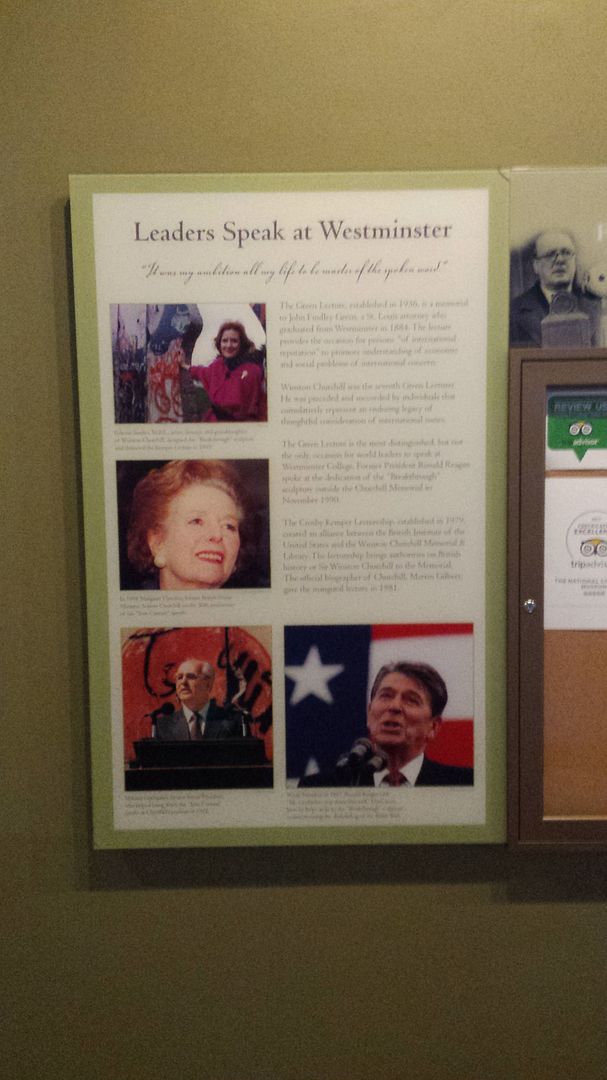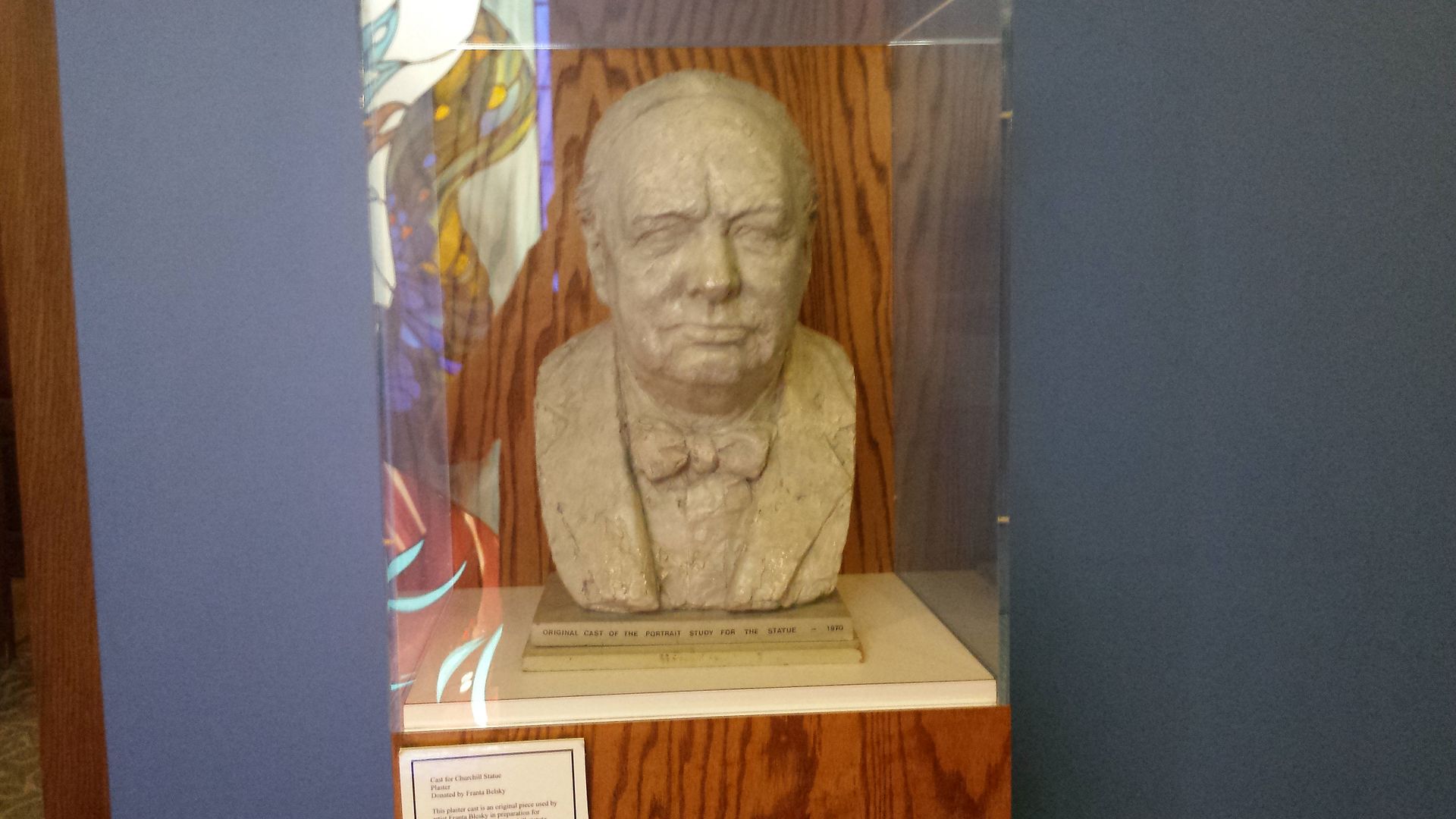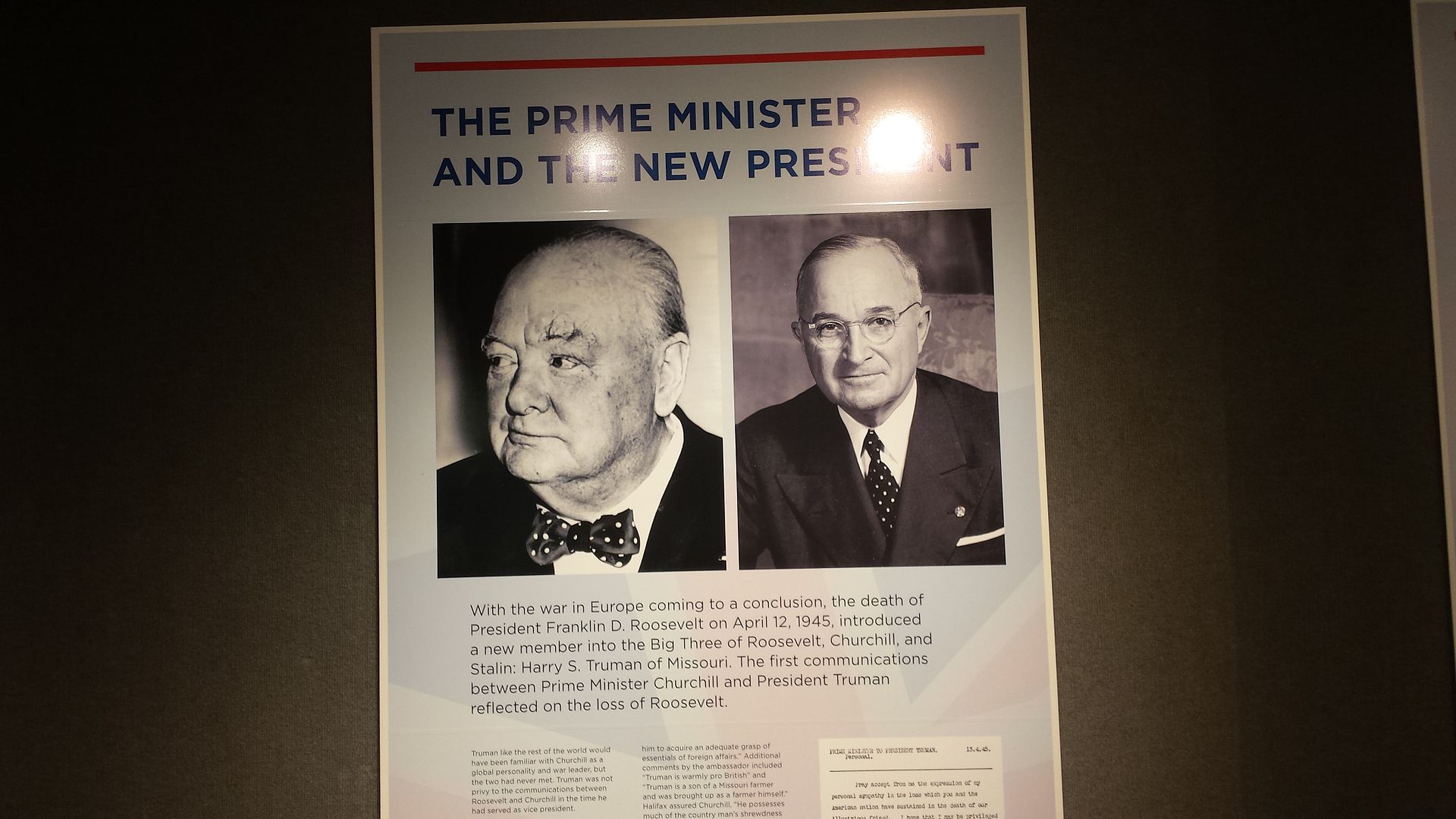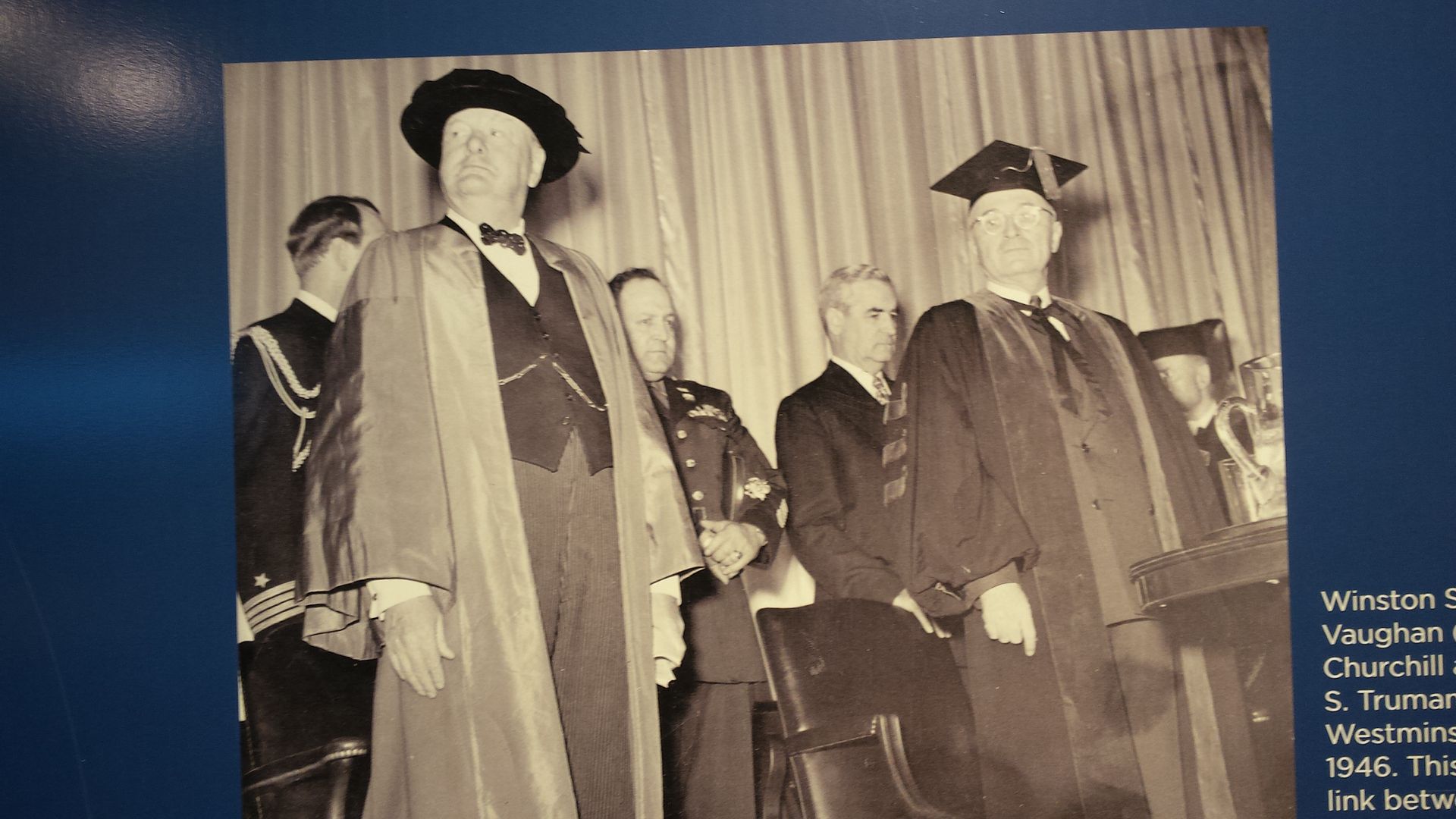 And here is the man who announced the need for the Cold War next to a photo of its symbolic end: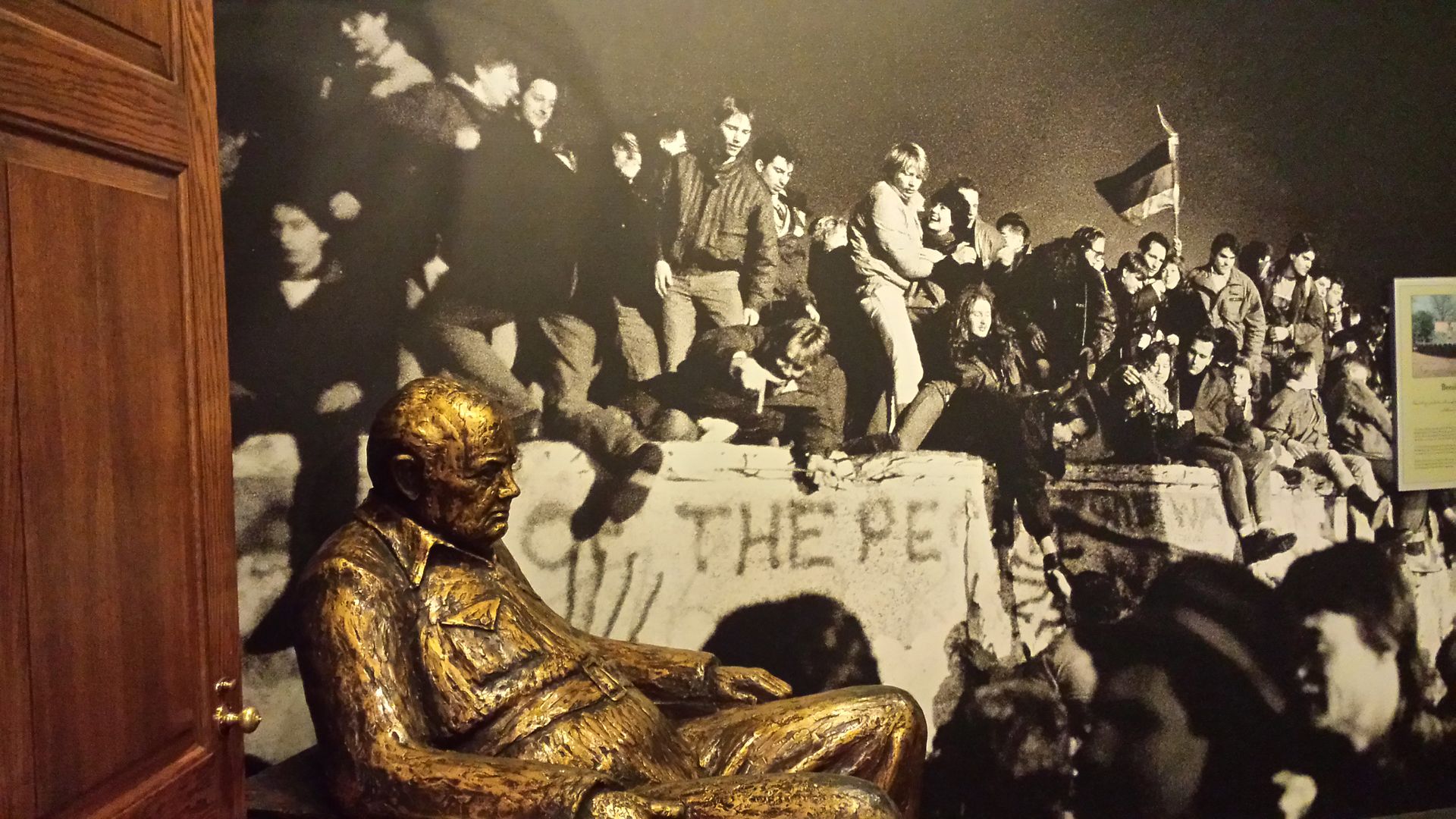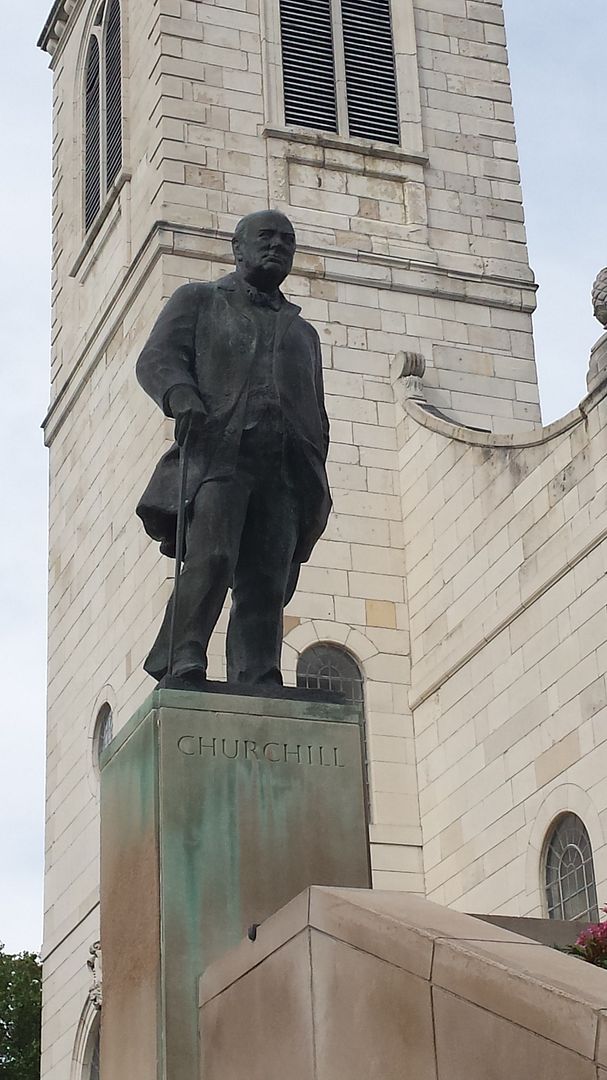 The following day, we had to make a stop at the University of Missouri at Kansas City to pick up a mug for my brother-in-law, who has a massive collection of college mugs. The school was very close to Winstead's, so we made that our stop for an early lunch. I love the atmosphere (there were a number of older couples that had probably been eating there for generations) and both the onion rings and my chocolate malt, which was made the way I like it, were fantastic. The burger patties in my double cheeseburger were on the dry side, but the combination of flavors with the toppings was nice. My wife had a fried egg sandwich and a cherry-limeade which came topped with a small scoop of lime sherbet. She gave me a taste and it may have been the sweetest drink I've ever tried.