Davidsanders
Member
Thursday, January 12th
After eight days in Europe with nothing to think about other than sightseeing and food, the Orchestra tour began today with a double rehearsal. We had been scheduled to play at the opening of the new Paris hall when we were here in 2014, but it had been delayed, so we had played at the older Salle Pleyel. One immediate downside, the new hall, the Philharmonie de Paris, was a 45 minute bus ride, instead of a three block walk. Here is a rather dark and out of focus photo of the hall.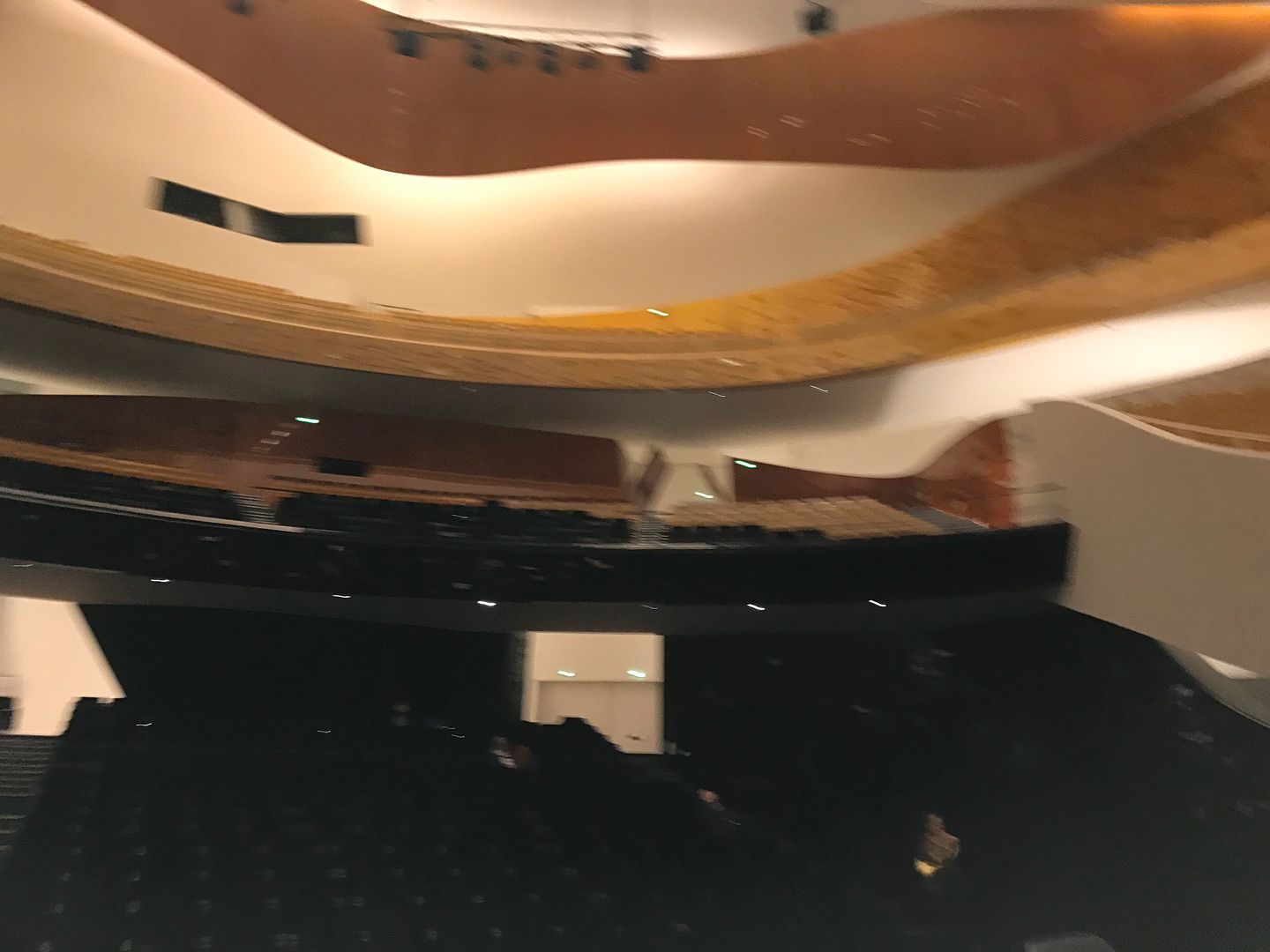 This is a much better photo taken by my colleague Yuan-Qing Yu.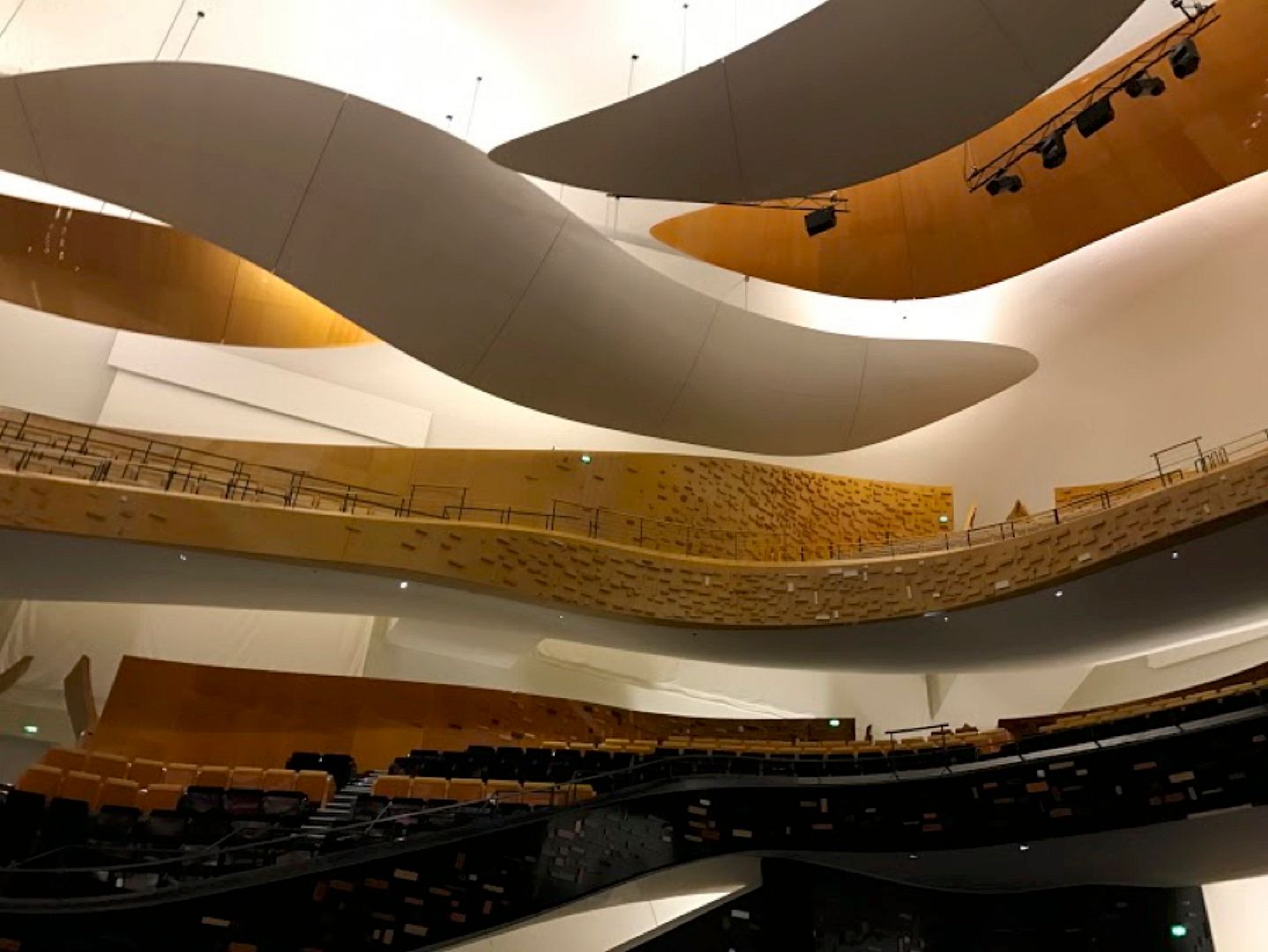 There is seating all around the Orchestra. This is behind the violins side.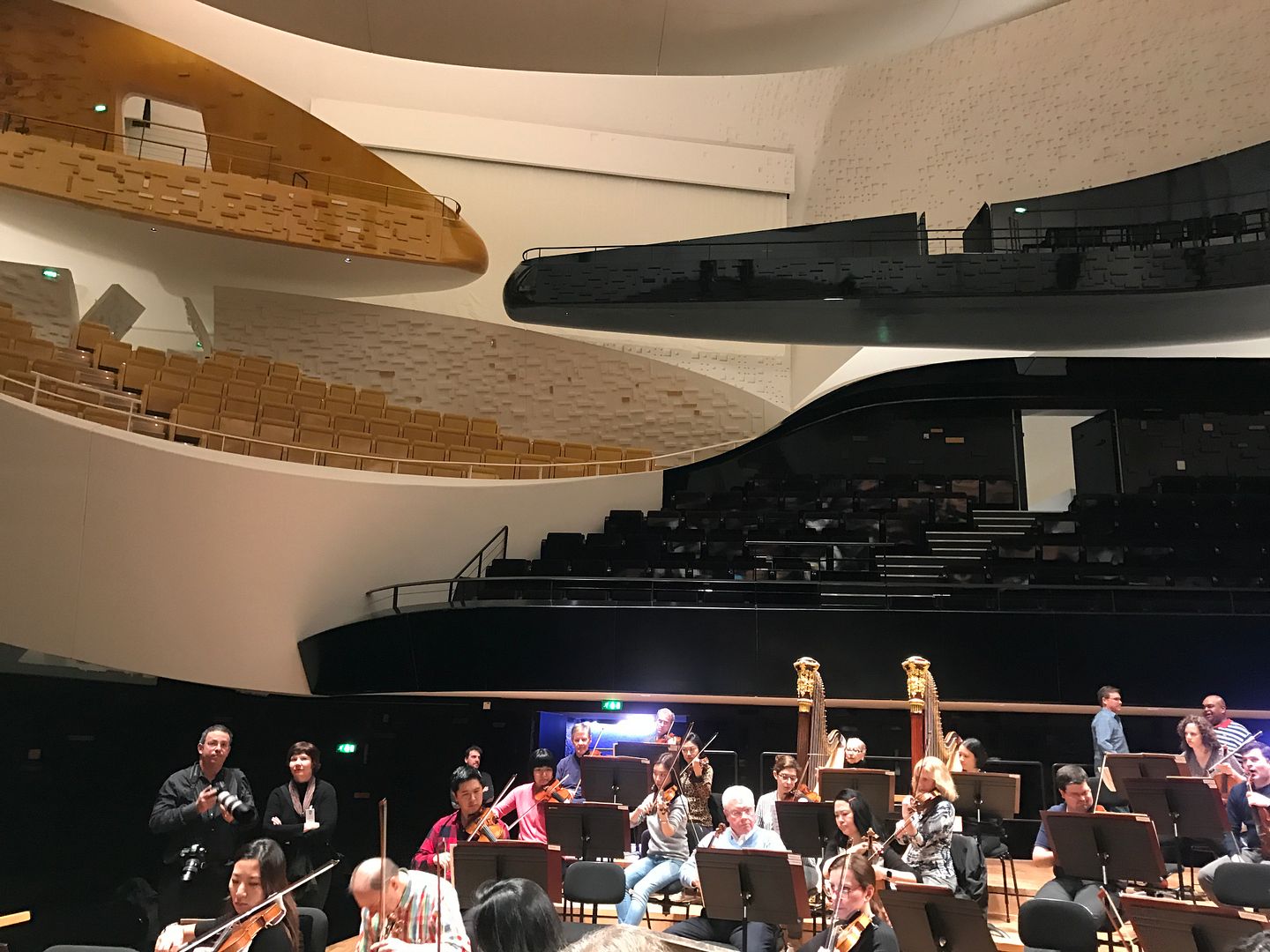 Two of my colleagues from the cello section, Gary Stucka (walking to his seat) and Ken Olsen (seated). This is a view of the from the front of the stage looking out into the audience.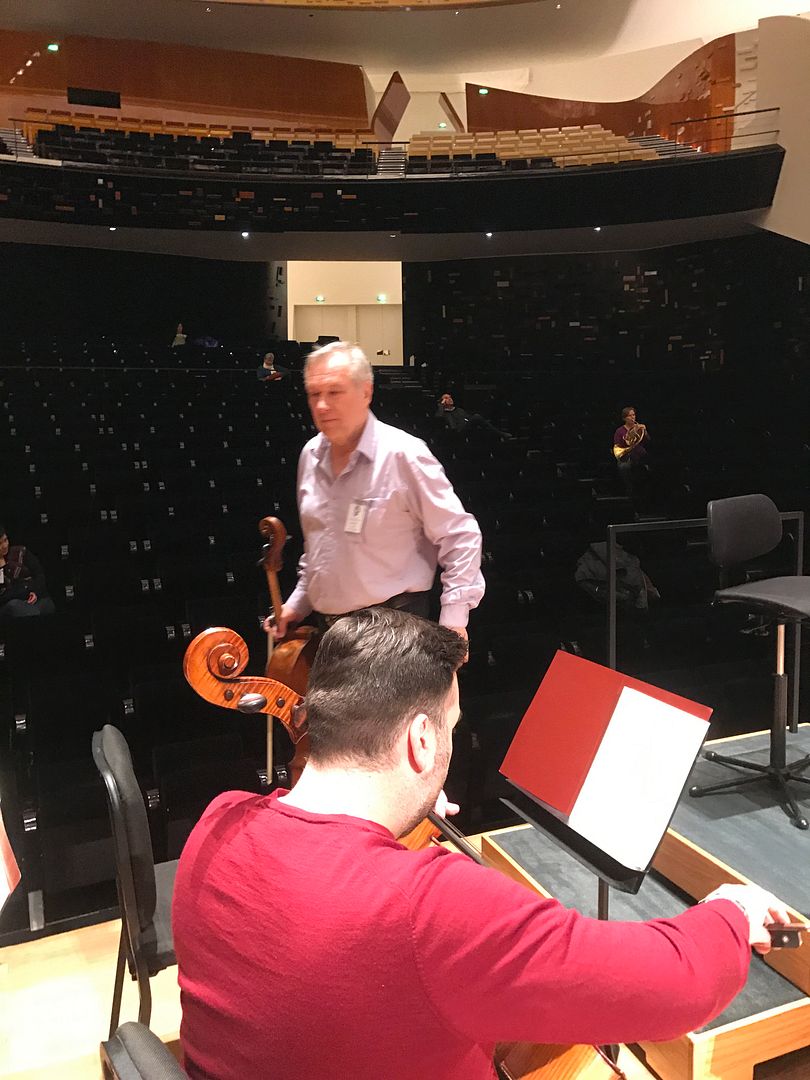 After the long day of rehearsals and long bus ride back to the hotel, I walked to a nearby bakery and found this, a pistachio and cherry cake of some kind. It was delicious.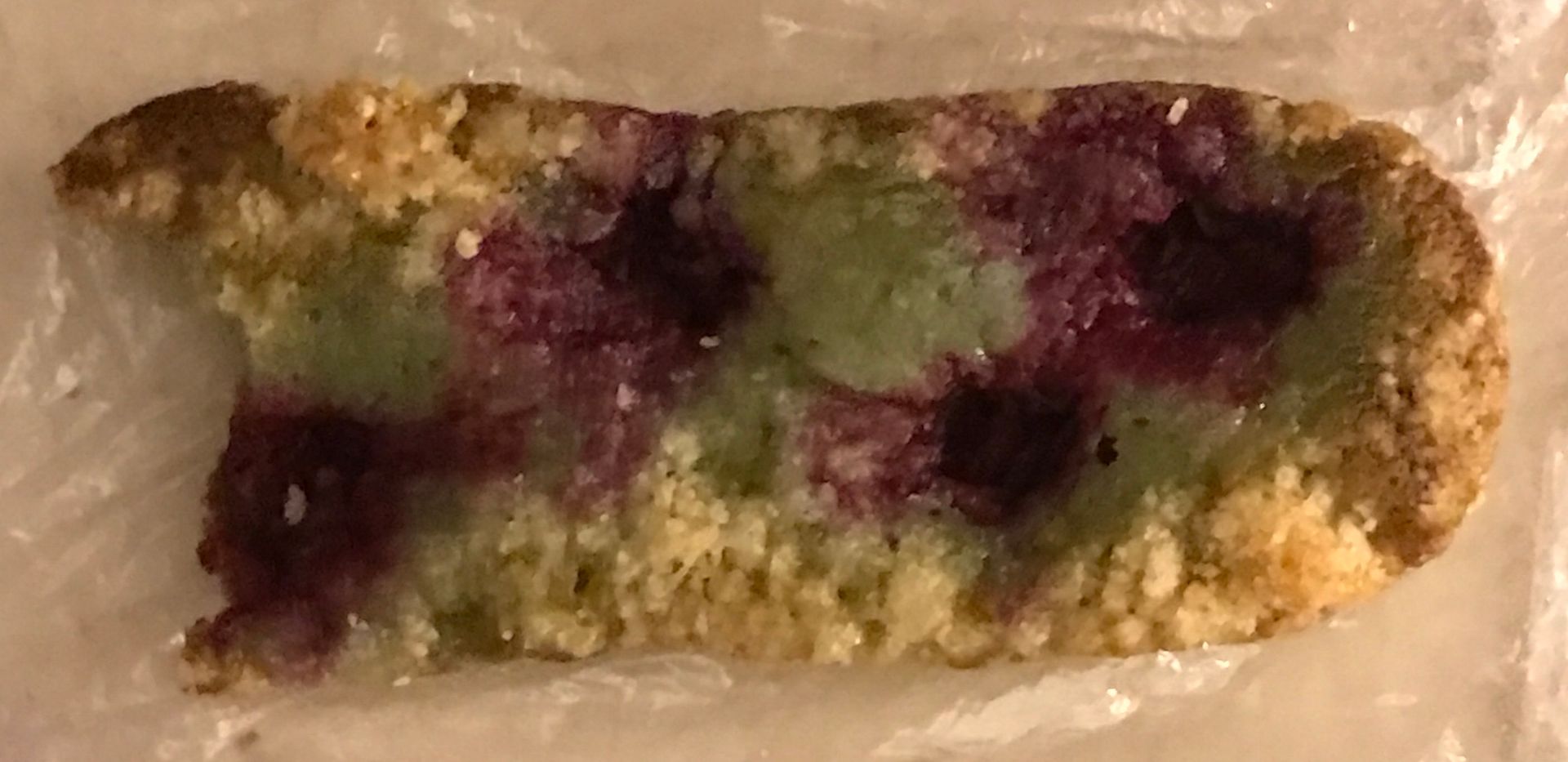 For dinner I had thought about going back to a place I had been to in 2014, but when I got there, they had remodeled and changed the menu, so I went into a nearby place.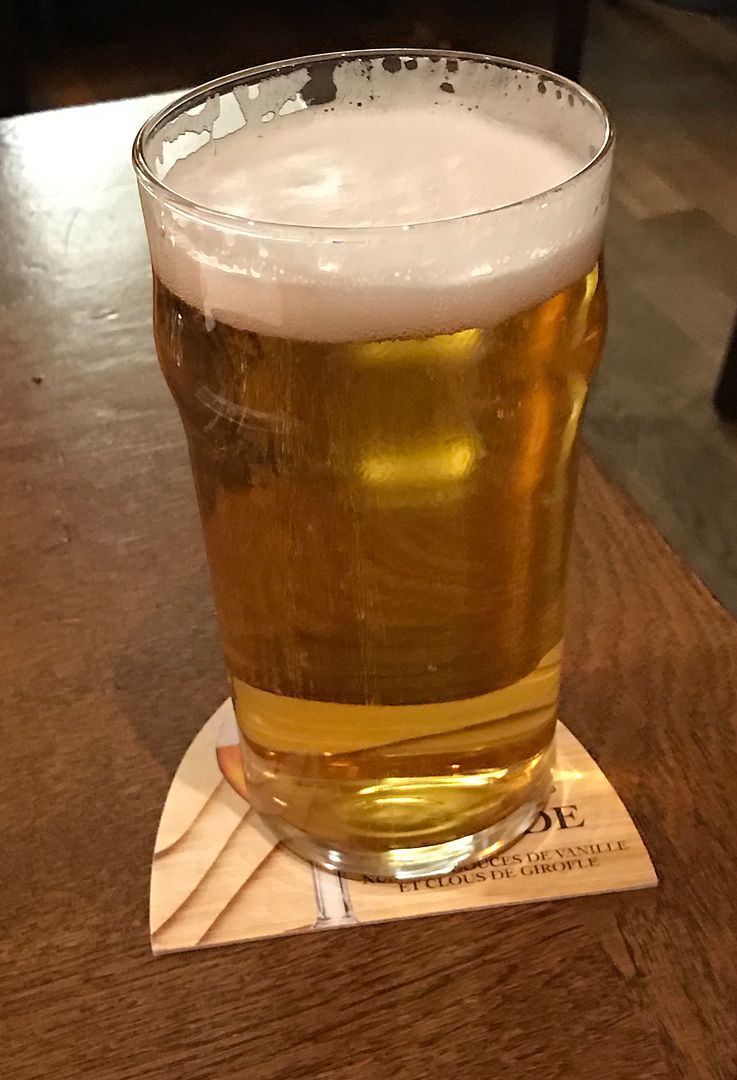 The menu card on the table.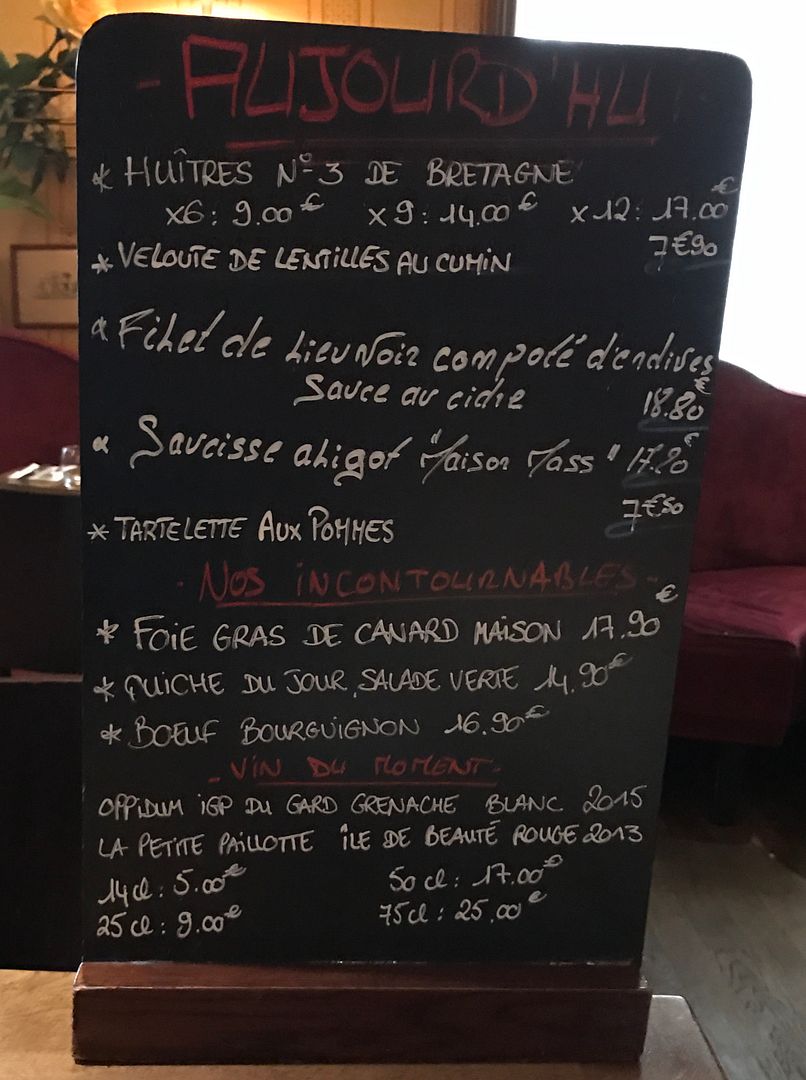 [size size=