phlmaestro
Member
My wife and I had dinner at the Freddy's that's about 10-15 minutes from us a little while ago. Just about every meal I have there reaffirms its place as my favorite fast-food chain. About the only thing it needs to make it absolutely perfect would be good fried chicken. But I love the burgers, which are by far the closest thing to the flat, crispy-edged Midwest style burgers that we have in this area (my personal favorite style of burger … and while I respect Louis' judgement very much, I find the double with pickles, onions, mustard and ketchup to be ideal), and the Vienna Beef hot dogs always come on perfectly grilled New England style buns. I know that's not authentic for the Chicago-style dog, but I'd take a grilled New England style bun over any other type of hot dog bun I can think of.
The fries are similar to the ones at Steak 'n Shake and, again, perfectly suited to how I prefer my fries.
To top that all off, they've got a fully loaded genuine frozen custard menu for dessert. We both had sundaes. I would say the custard is not quite as good as what is served at Shake Shack or Culver's, but still very good.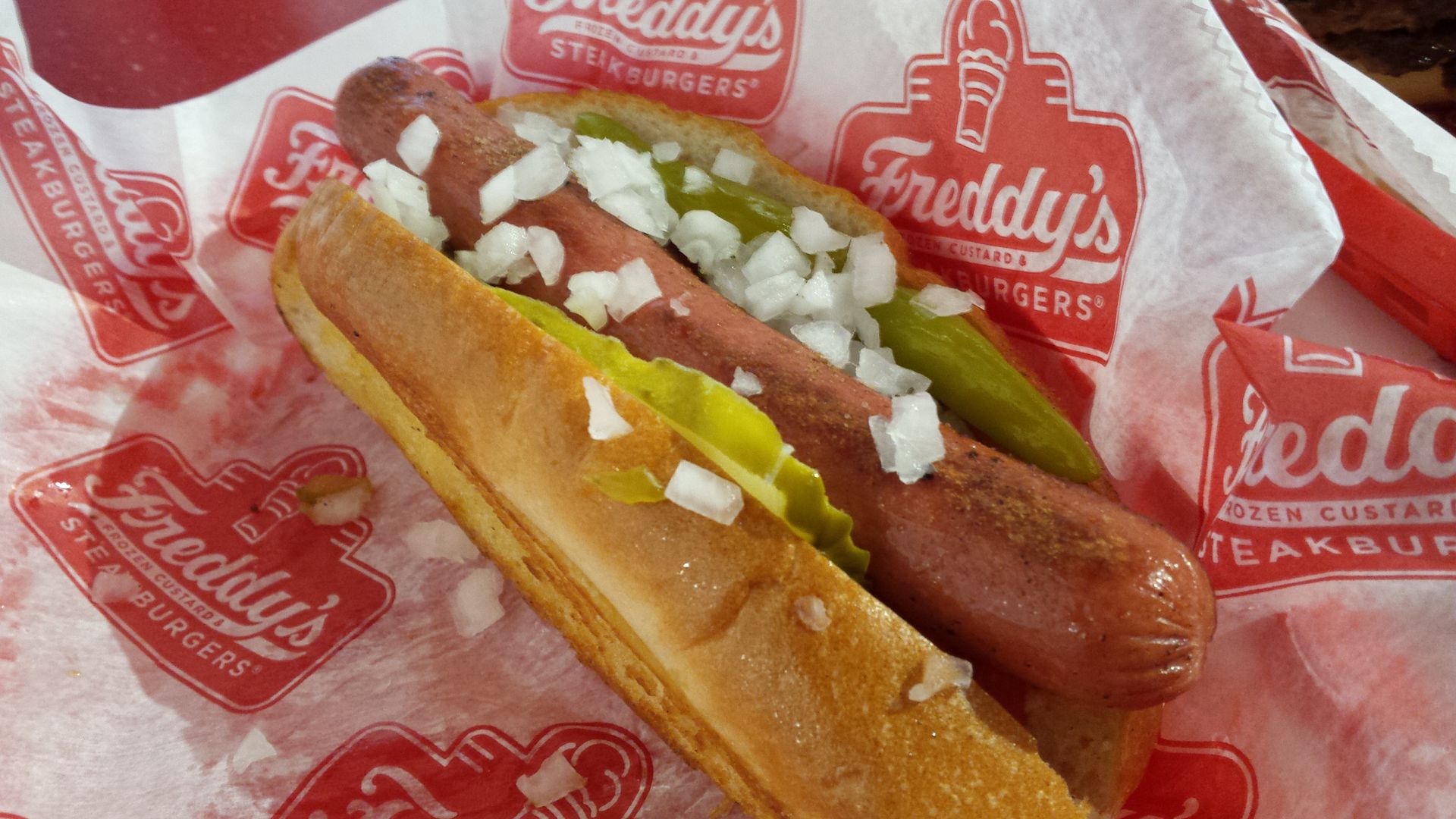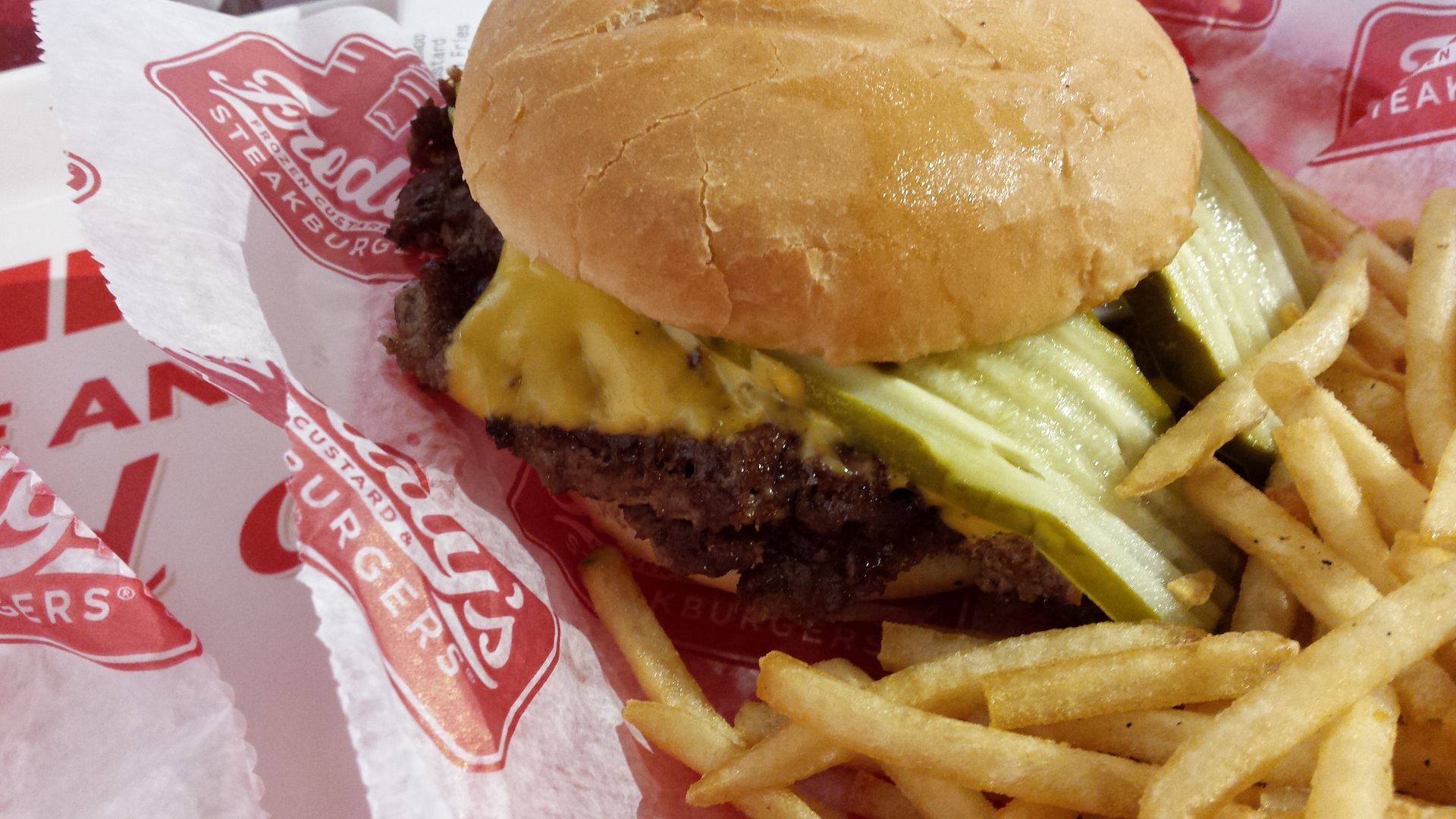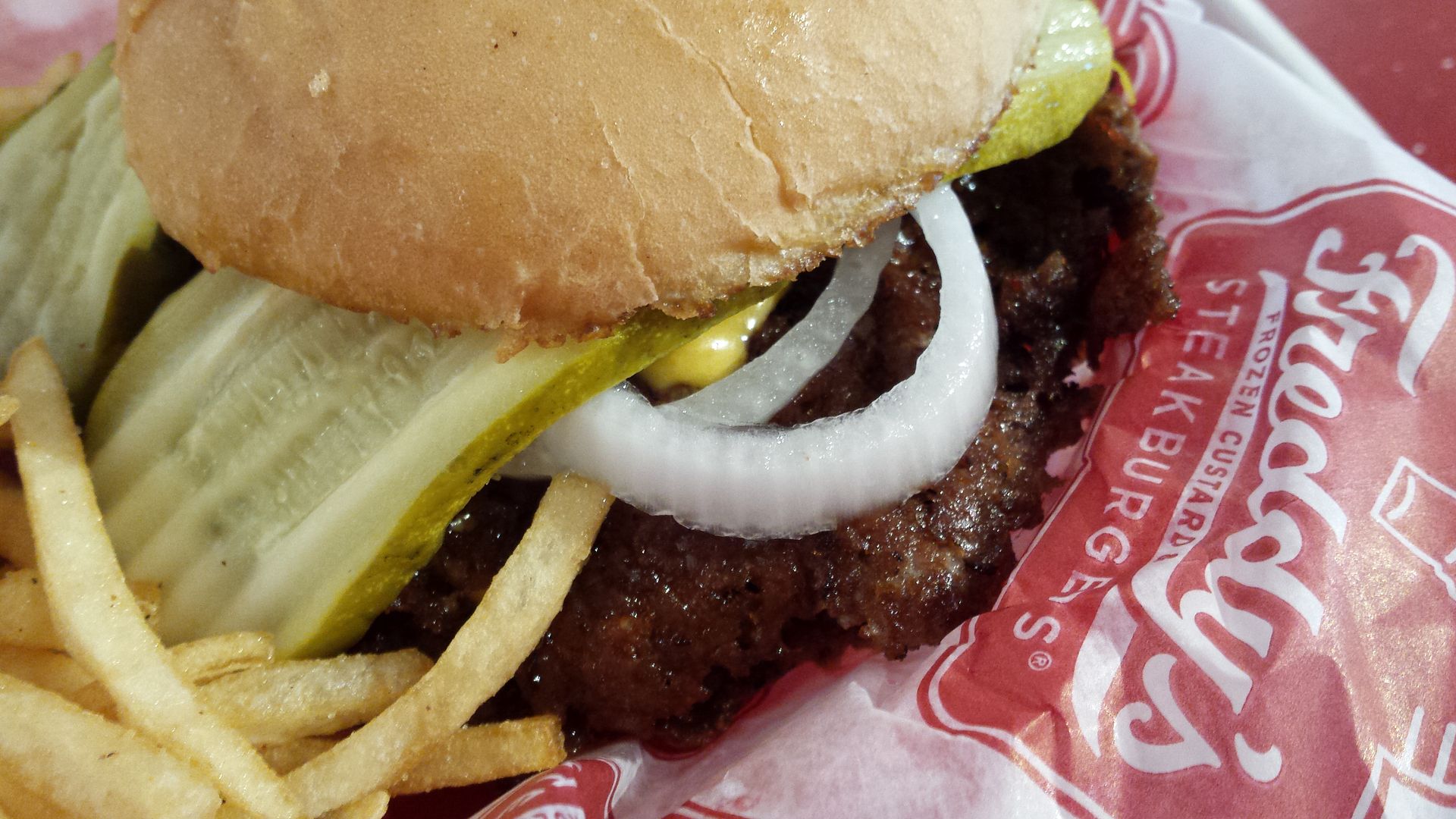 I never seem to get a shot that really captures the burger well when I go to Freddy's. But the kids that make them have been getting progressively better at getting them flatter and wider with crispier edges during the few years that the one near me has been around.