Stephen Rushmore Jr.
Member
So…..made a quick 4 day trip over to AZ to see my St. Louis Cardinals on opening day. The trip was fun and I ate at a few good places. Here are some pictures of the food 😉




Our first stop and last stop was at Teds. They serve up some great dogs. On this trip I decided to eat every dog they have excluding a veggie dog (not really a hot dog anyways) and a kiddie dog (I am not a kid…I am a large hungry man). First picture is a Polish, a white hot, a foot long and a corn dog. My wife ate the fries and I drank the loganberry shake. I did not enjoy this one as much as the second. The peppers and onions I got on the sausages made the bun soggy. I stuck with just mustard and onions on the second trip. 2nd picture is an Italian, a bratwurst, a regular dog and an all beef dog. We had some onion rings with that meal and I washed it down with another loganberry shake. I have had all these dogs before on separate occasions and have come to this conclusion. Avoid the foot long, the corn dog and the white hot. The foot long tastes different and the few times I have had it, the bun starts to fall apart and tasted stale. The corn dog is just your regular Foster Farms corndog you can buy at the grocery store. The white hot just doesn't have much flavor. The other sausages (The Italian is my favorite) and regular/all beef dogs are fantastic!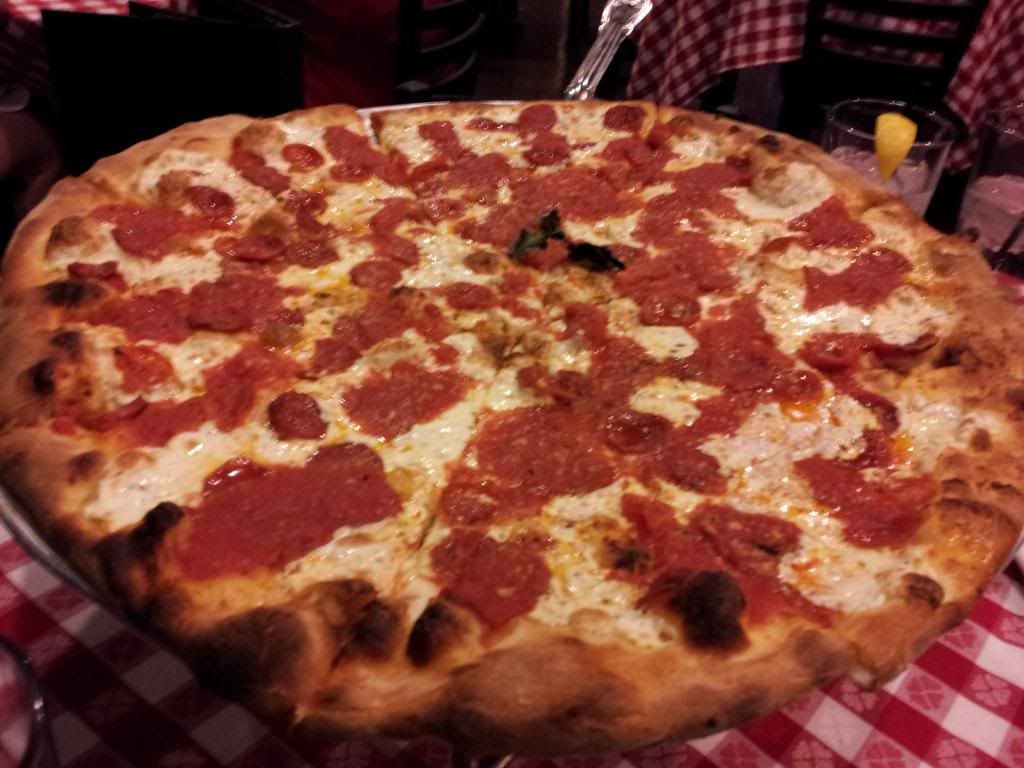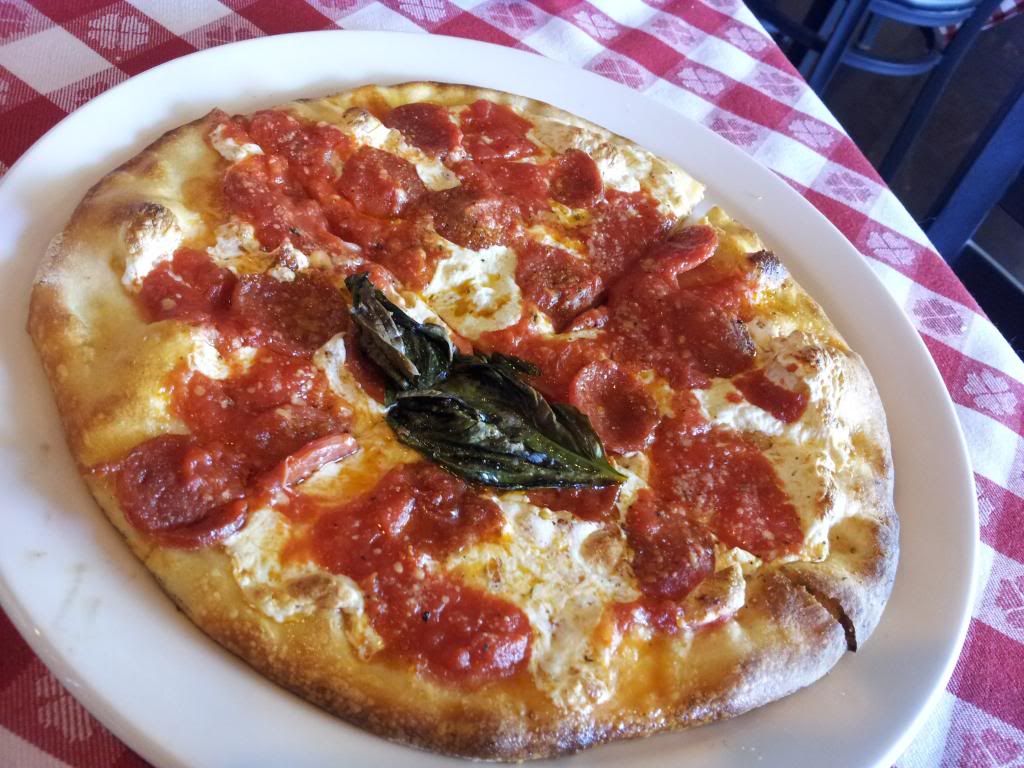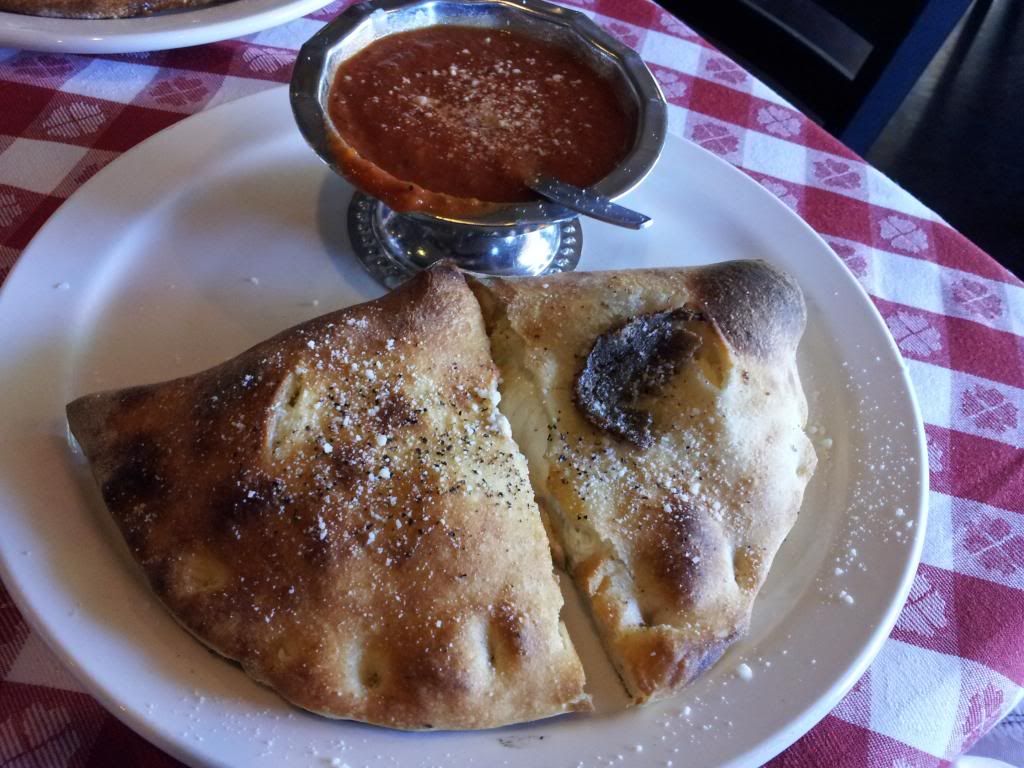 We ate at Grimaldis 3 separate times during our trip. We don't have great pizza here in San Diego. Grimaldis in Arizona is as good as you can get out West IMO. The first picture is a large pepperoni and garlic pie. The second picture is a personal sized pepperoni pizza from their lunch special/menu. The third picture is a personal sized meatball calzone from their lunch special/menu also. The lunch pictures were the best of the trip. The smaller pizzas really crisp up in the coal fired oven….the larger pizzas we had were a tad "gummy/soggy" in the middle of some pieces. The meatball calzone was awesome! I would definitely get it again.




We had excellent BBQ at Rudys BBQ in Chandler. I was very impressed! We got a ton of food but we sat inside and my pictures turned out bad. This first picture is of their pork spareribs. They look burnt but they weren't. They had a great crust and were delicious! The second picture is of smoked turkey. It was really good. We also ordered some baby back ribs (awesome), brisket (awesome), chicken (not that good), a baked potato with brisket (huge and awesome), and some creamed corn (just ok). This was some legit BBQ though. Smoke rings throughout and I didn't even have to put a drop of sauce on it….ate it plain and let the meat shine through. I wish we had come back again but we didn't have enough time.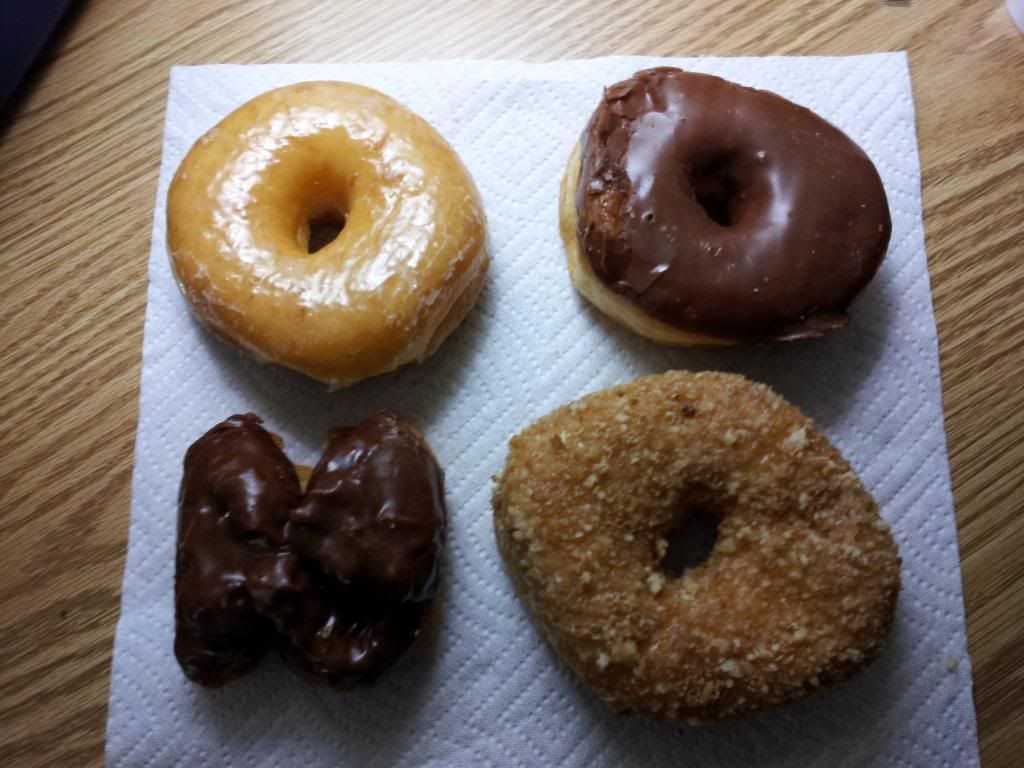 Had some donuts from this place called Bosa donuts. I would grab my coffee from Dunkin Donuts and then drive down here (all within a mile of each other) and get some donuts. Pictured is a chocolate raised, a crumb, a glazed and a chocolate covered buttermilk bar. The buttermilk ba,29,735235,0,26315,72.192.189.225
735234,735224,735224,2013-04-04 00:46:19.537000000,Re:The Saveur Magazine Newsletter"