Stephen Rushmore Jr.
Member
When last we left our intrepid eaters, they were munching at Nathan's and mulling the career opportunities in Coney Island. We took the N train back to Manhattan and it flew by quick. We talked the whole way and I can't say enough how much I enjoyed getting to know everyone. Before we knew it, we were at the 14th Street-Union Square station and we got off and walked down to St. Mark's Place and Avenue A to grab a few from Crif Dogs. They have a real attitude all their own!
Tony and Margaret's Spicy Redneck (a deep fried dog, wrapped in bacon and topped with chili, jalapenos and coleslaw) and the BLT dog (a house dog wrapped in bacon, with lettuce tomatoes and mayo). I think it was deep fried, but not sure. The BLT was a real winner with Tony. He and Margaret went halves on the two dogs so they could sample each. Chris and Amy had the Spicy Redneck as well and I think everybody really loved it. The Redneck… it's not just for hangovers anymore!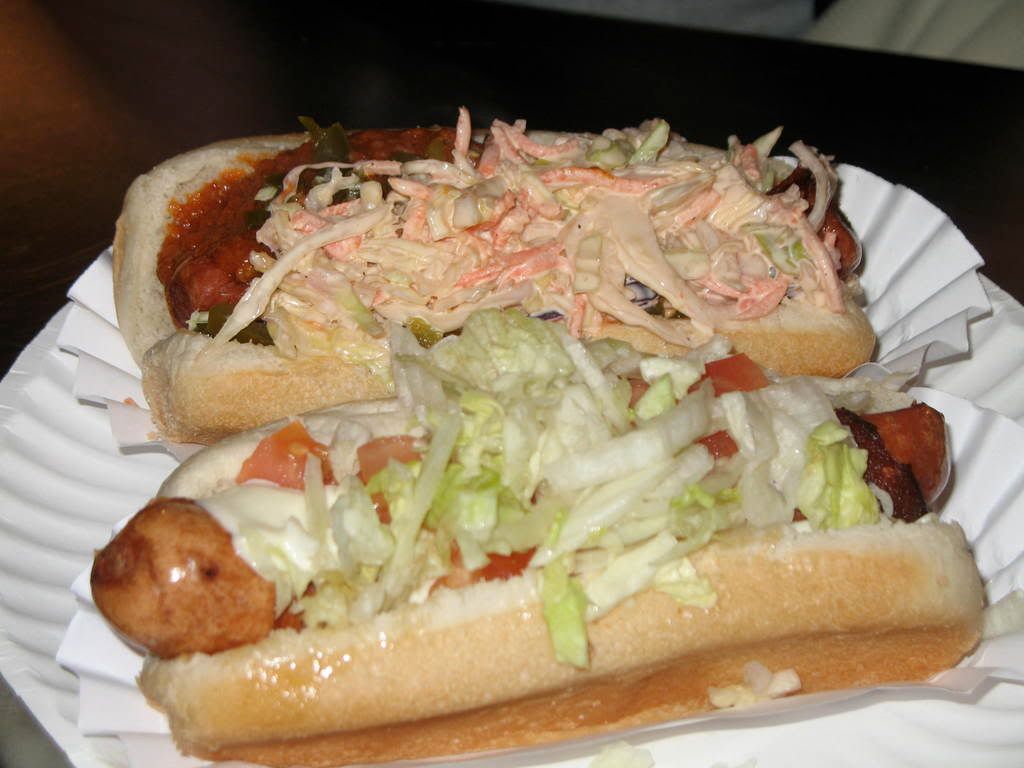 Some of the unique artwork on the wall inside.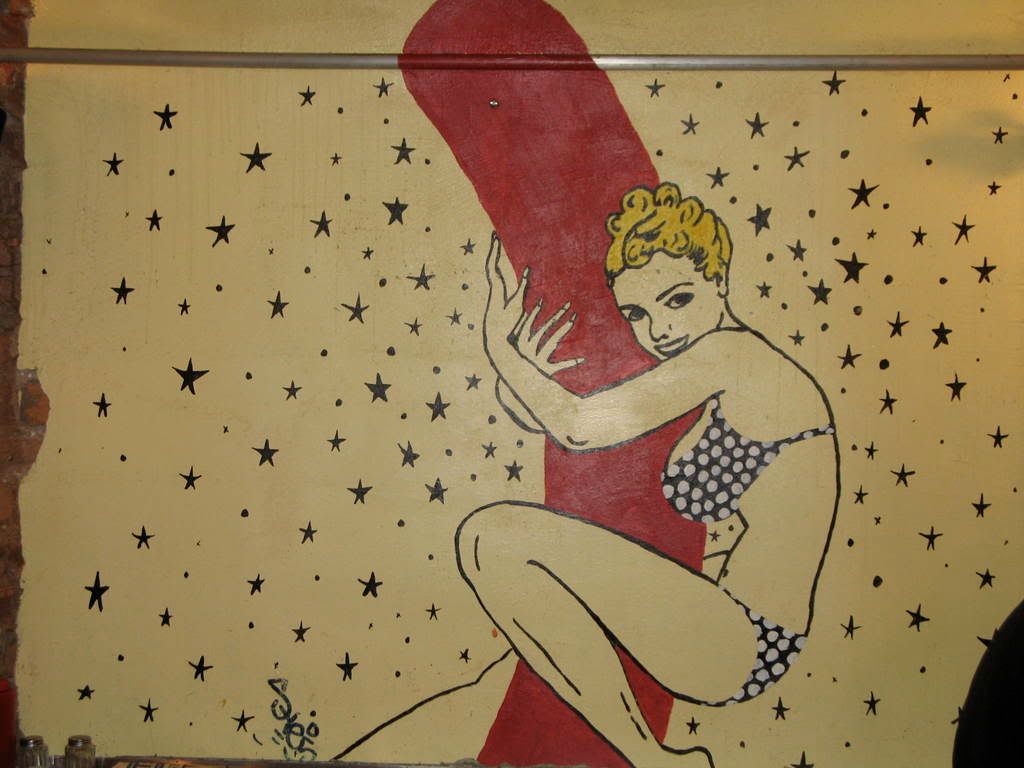 I love the specials board, especially the on on the bottom.


Check out the little notes on the menu board.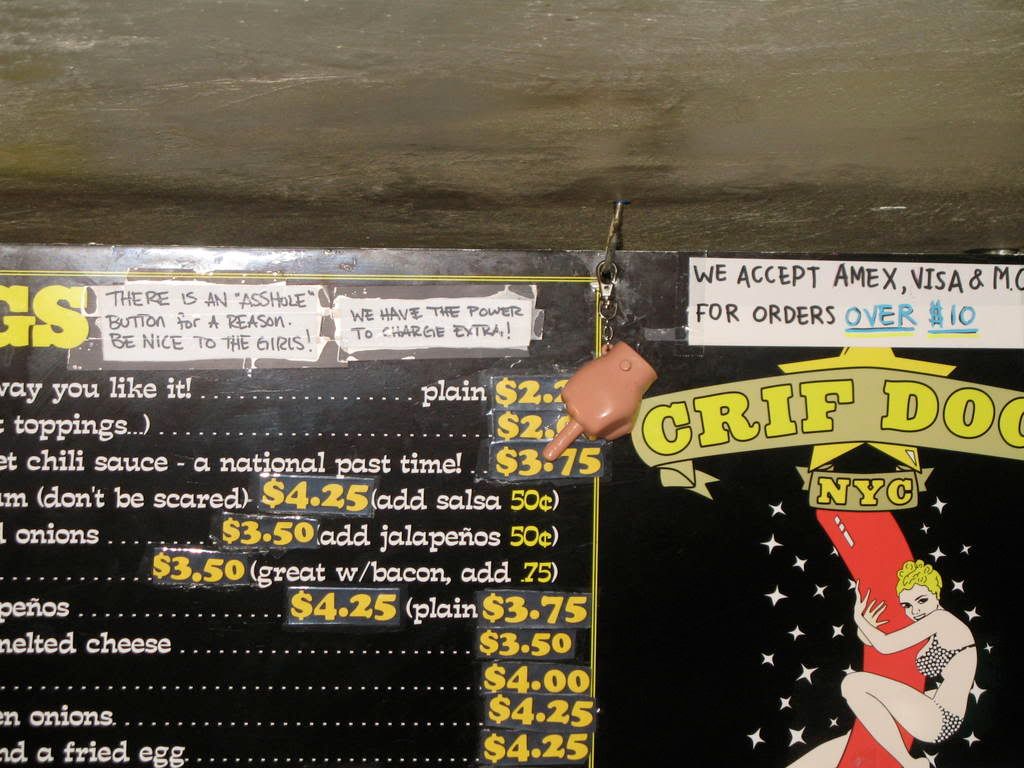 Outside Crif Dogs. Pretty easy to give someone directions by telling them to look for the hot dog that says "eat me".


My chili dog (with mustard and onions) and a side of baked beans. This was a really good meal. I might do without the mustard on this dog next time as it didn't seem to pair well with the chili on this day. The side of beans was perfection. Somewhat sweet and exactly how I like them. A taste of my childhood and a nice counterbalance to the hot dog. Highly recommended!!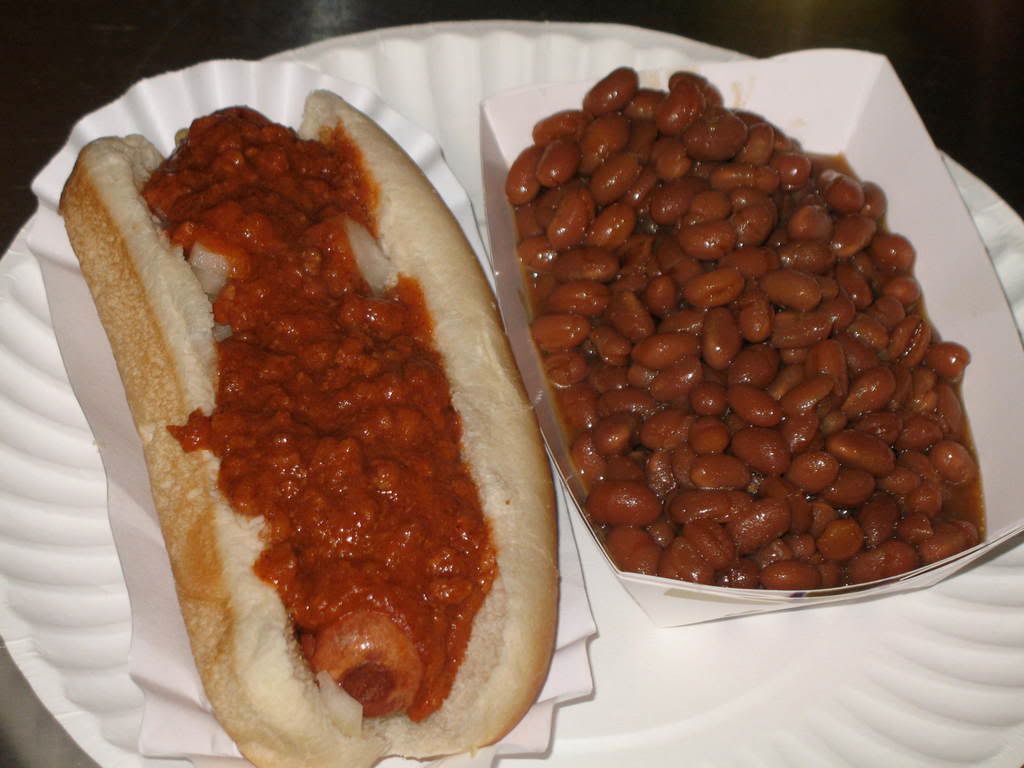 After Crif, we went next door to Australian Homemade, a chocolate and ice cream shop. Not cheap, but then, what chocolate shop is? I've been here before and always like the chocolates. I haven't tried the ice cream yet. A shot outside the shop.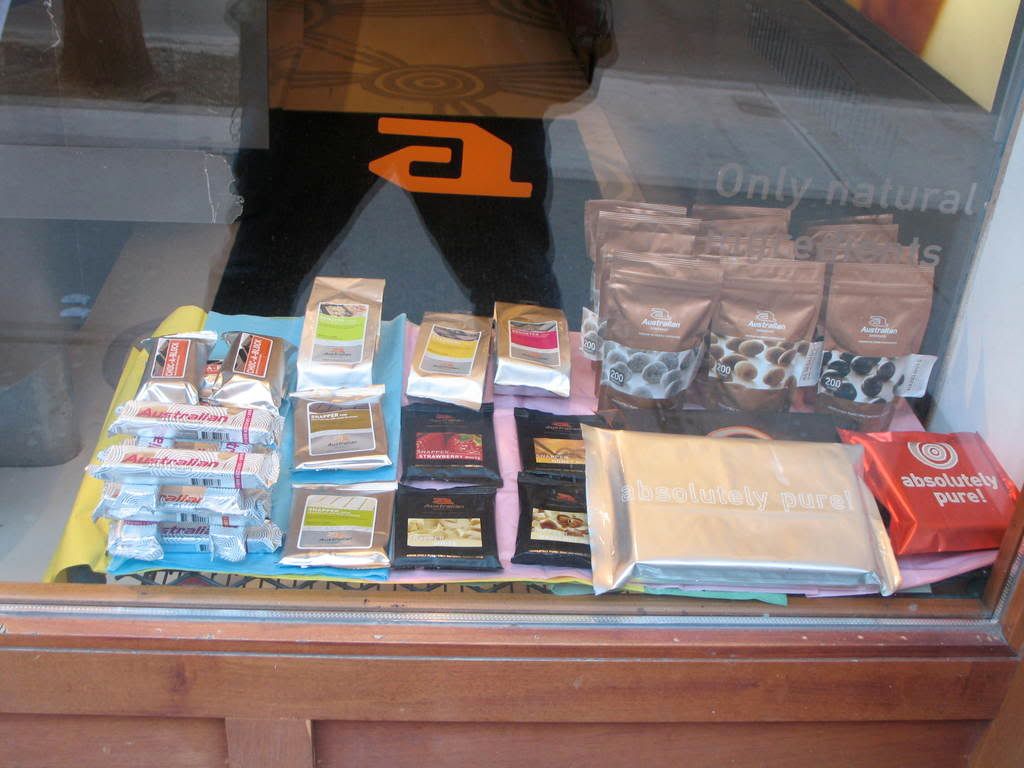 Some of the delicious chocolates in the store. I ended up getting a milk chocolate "snapper" bar flavored with honey. It was really good and had a pleasant, assertive honey taste right at the beginning. I think Chris and Amy picked up a dark chocolate snapper.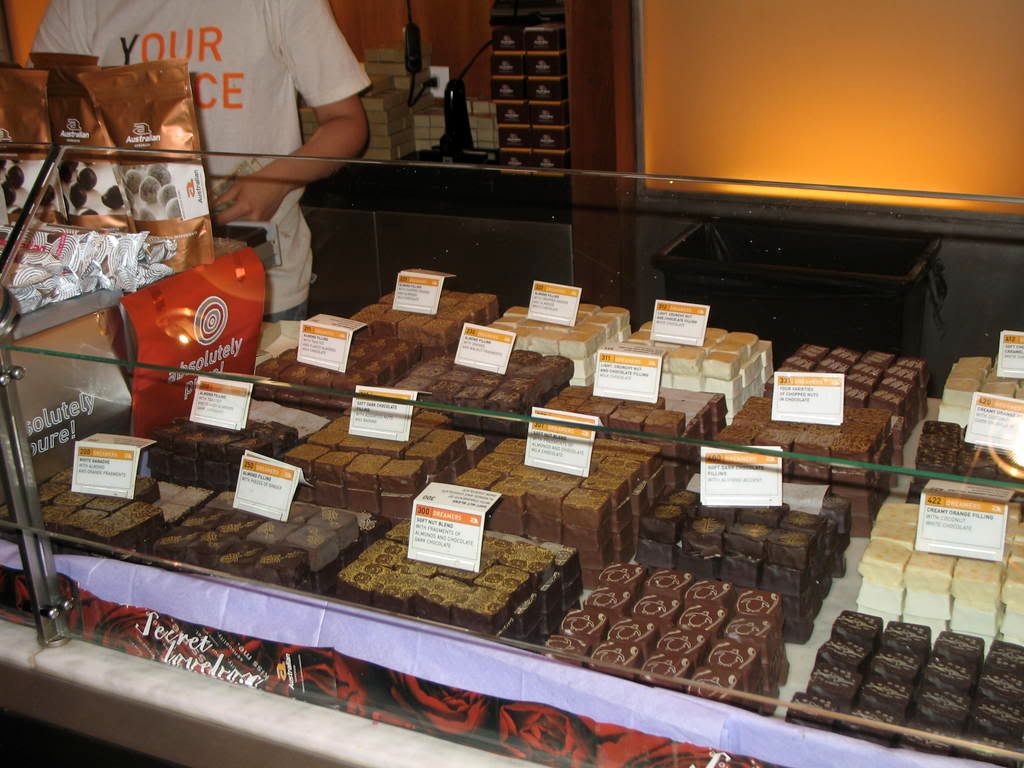 The ice cream prices board. Sorry I didn't get some better pics.


My milk chocolate snapper block.

We decided to walk down Avenue A back the Lower East Side as we were just minutes away from the Doughnut Plant, Kossar's Bialys, The Pickle Guys, Economy Candy and the train that would take us to our next hot dog stop, Gray's Papaya. I know, I know, it's a hot dog tour, but being this close to all these places was too hard to resist!! We did find a mini-greenmarket on the street and I found some nice Empire apples and some cider from Red Jacket Orchards, one of my favorites (I used some of their wares in my apple pie for the Social back in September).
Outside the Doughnut Plant


A selection of their unbelievable doughnuts. There was a pretty substantial line on this day. I picked up a strawberry filled covered in vanilla bean glaze, a Blackout and a Tres Leches. They didn't last long. Everybody got something for the road. One of,29,380338,0,23974,66.65.40.228
380337,380332,380332,2008-04-01 21:18:01,RE: Wagyu strip vs ribeye"