Anonymous
My brother-in-law invited my wife and I to take a curling lesson with him at the University of Delaware ice rink. To sweeten the deal for me, he mentioned that the ice rink is right next door to the University's creamery, which has a list of interesting, as well as standard flavors. Naturally, my thoughts immediately turned to where else we could go in Newark for lunch or dinner.
I searched on line and noticed that there are a couple different places that specialize in Peruvian chicken. I chose the one that offered it both in traditional rotisserie style and also fried, as well as having baby-back ribs on the menu (the other place just had the rotisserie chicken and I knew we'd only have the time and appetite for one place before curling).
The place is in a shopping center.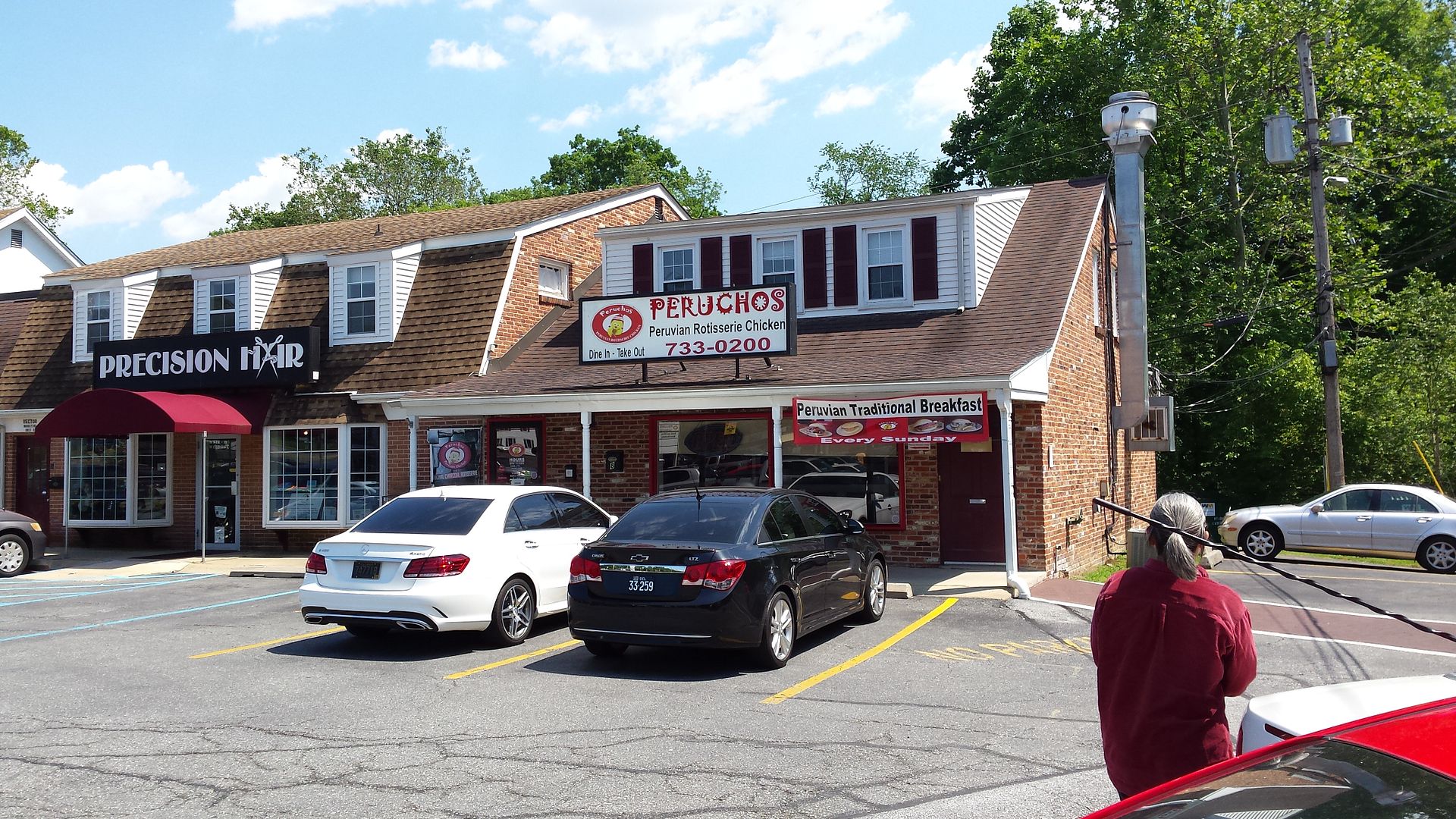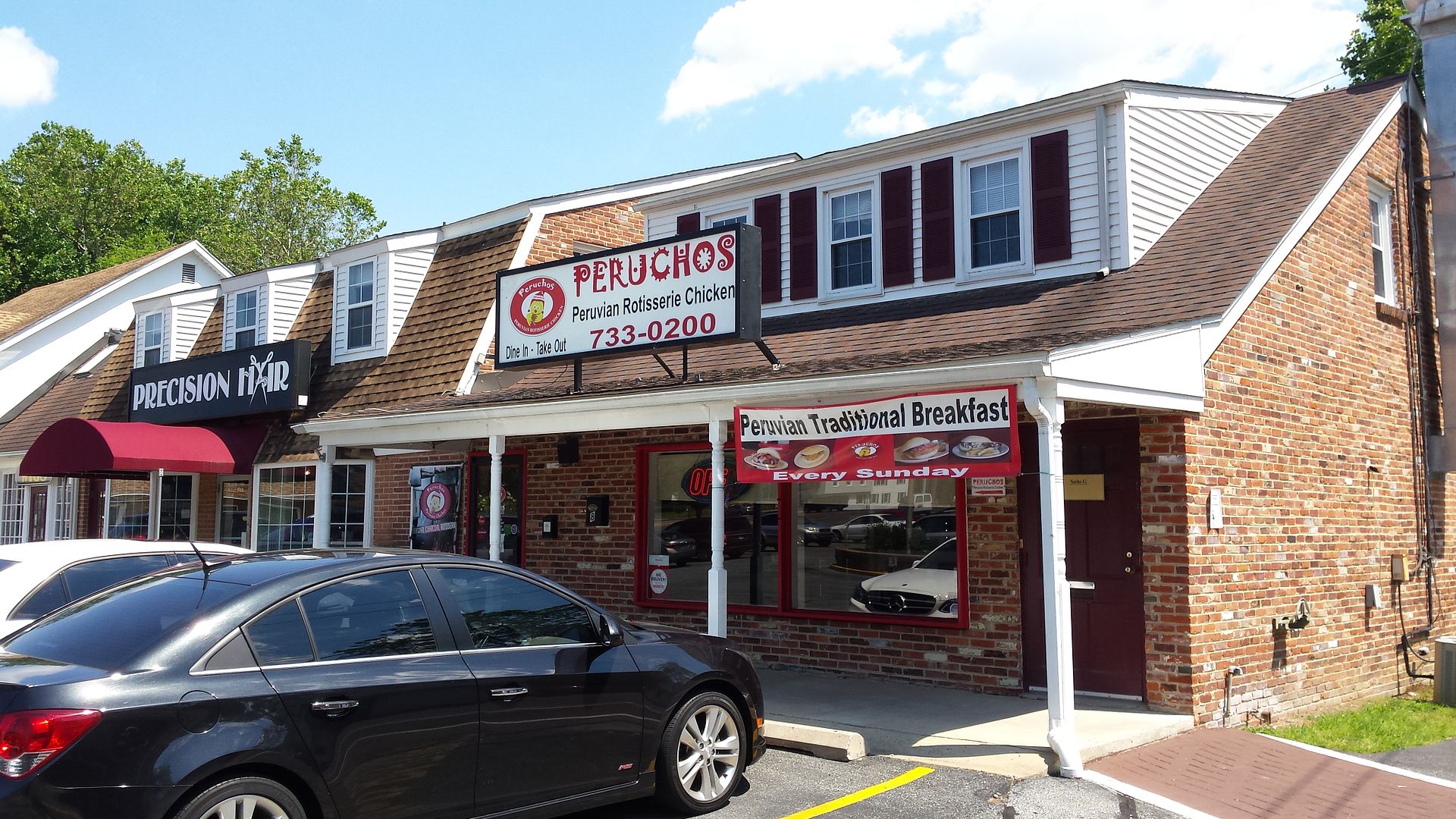 In addition to what is shown on this menu, as I mentioned above, they offer ribs.
We ordered a whole rotisserie chicken and added a quarter dark fried chicken and an order of four ribs. The two smaller things came with sides. We could have also gotten the whole chicken with more sides, but didn't feel we needed them. Frankly, the sides didn't matter to me. I was there to try both kinds of chicken and the ribs. The only disappointment was that the ribs clearly weren't smoked and were made in an oven. I probably should have expected that, but the photo of the ribs that they have on their web site appears to have a smoke ring. So I thought they might be smoked. In spite of the fact that they aren't, they still were moist and had very nice flavor with a similar flavor profile to the seasoning used on the chicken. According to the web site, the chicken is marinated in many spices for many hours. It certainly tasted as if that were the case. The fried chicken's coating wasn't as crispy or thick as most American fried chicken, but it had such a nice flavor that I didn't mind. It did have at least a little crispiness, but it was a thin coating.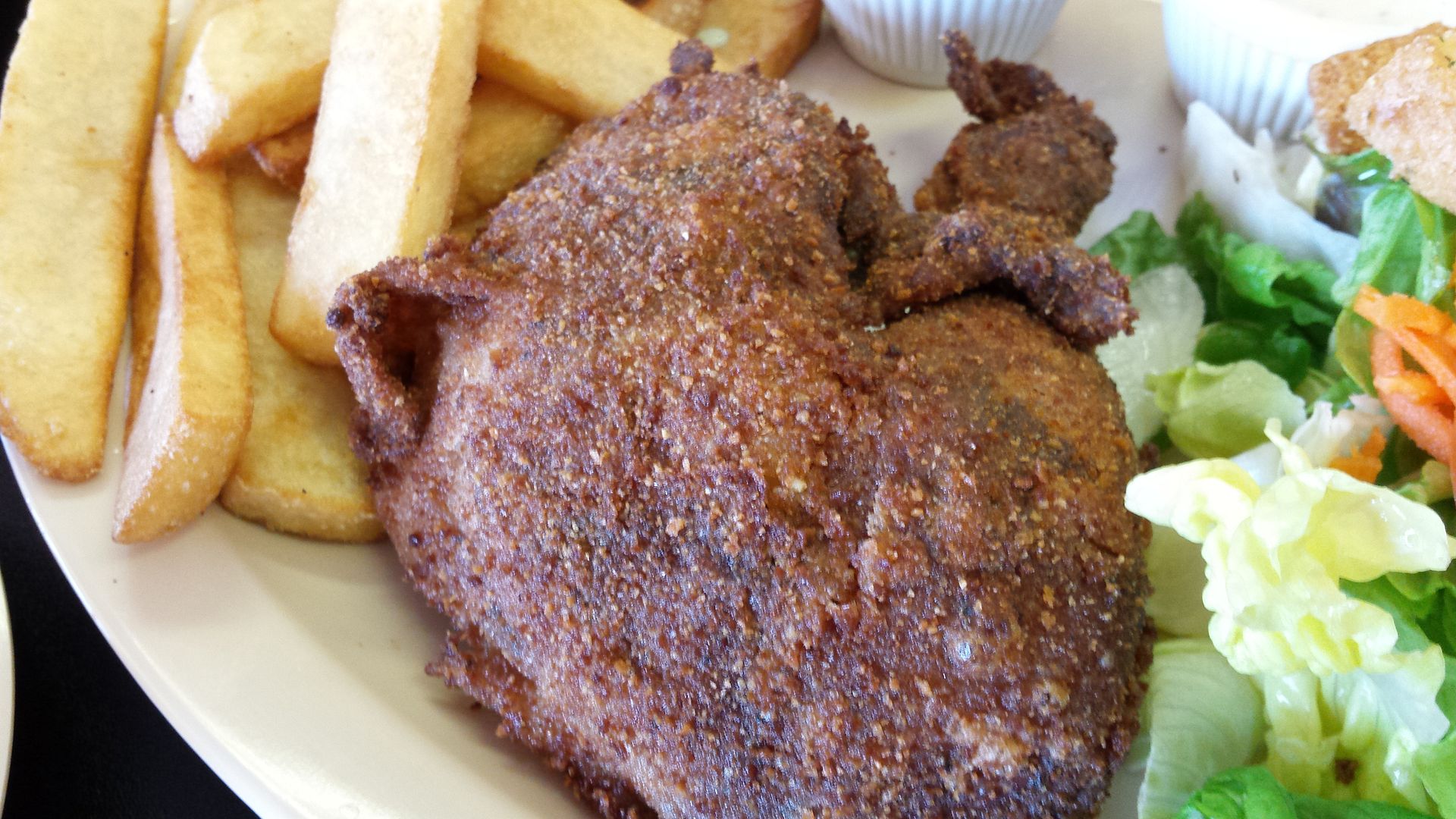 After the curling lesson, we walked across the parking lot to the creamery, where I enjoyed scoops of black raspberry and 1923, which is vanilla ice cream with chocolate chips and caramel swirl, in a freshly made waffle cone. It's very rich ice cream. The 1923 was almost too over-the-top for me. I enjoyed the black raspberry more.