ukamikanasi
Member
Recently, cousin Johnny and I spent 10 days driving around Wisconsin. I wasn't planning on badgering all of you with a trip report, but there were just too many really good meals. Instead of doing the usual, "we went there and then we did this", I'm going to jump around and show the highlights.

We were undecided what to do on this day, but promises of scenery along the Mississippi River made us detour over to the western Wisconsin town of Pepin. For lunch, we ate at the Roadfood reviewed Harbor View Cafe. If you read enough reviews written by Jane & Michael, you can glean out which ones they are especially enamored with. In the Harbor View Cafe review, J&M call it "a true gem" and "one of the finest meals along the banks of the northern Mississippi river." Our expectations were now officially on high alert.

Pepin is a lovely little river town, full of all kinds of shops. We pulled up to the nautical looking restaurant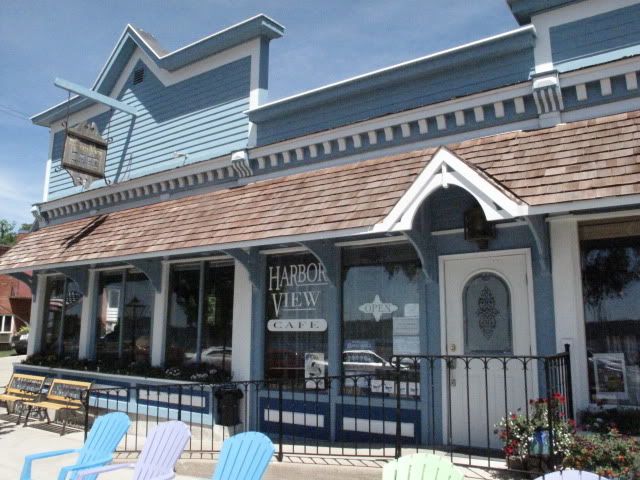 just a minute or two after they opened at 11:00AM, taking just a few seconds to admire the water view.


Doesn't the sign look like something you would see on Nantucket? The inside is cozy and comfortable, with wooden book shelves lining the walls.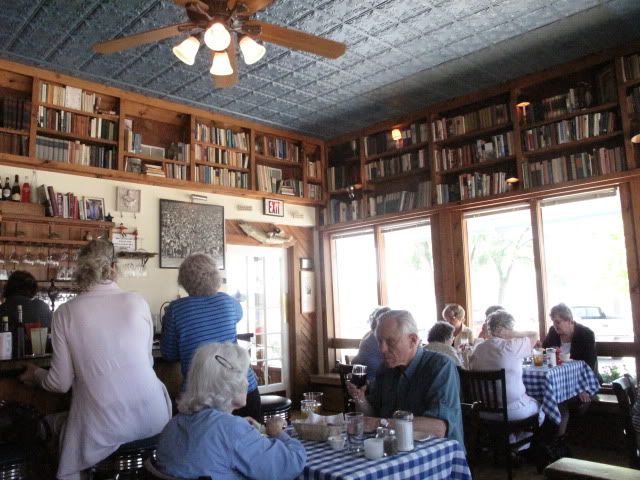 No menu here. Everything is written in small handwriting on a chalkboard behind the bar.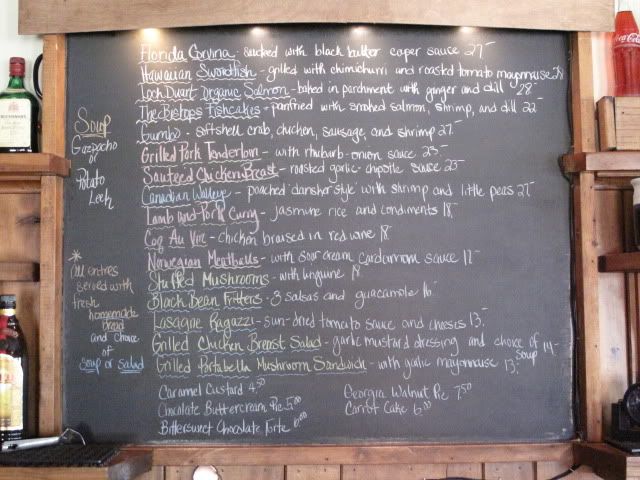 Despite the fact that we were one of the closer tables to the menuboard, I still had to get up to take a look. Would hate to make an error in such a big decision, like what to have for lunch! The friendly, 60ish waitress, who was a real pro, brought Johnny and I our fresh brewed unsweetened iced teas.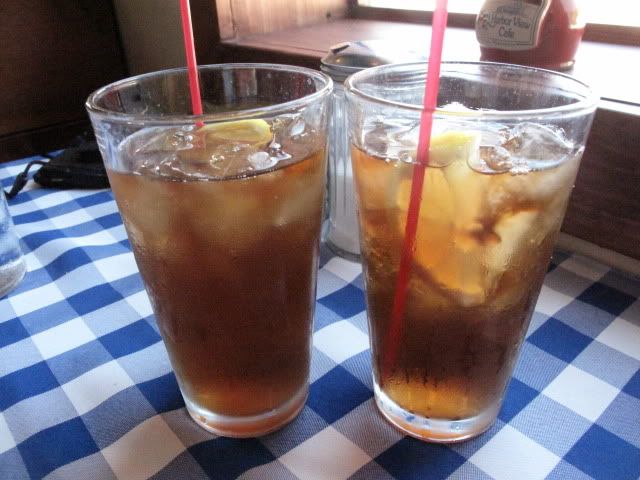 After the first sip, I knew I was in the right place. We tried to figure out what the flavor was and we overheard the waitress tell another table it was apricot in the tea. I could have drank a gallon of it.

Since we are both big soup lovers, we started out with the Potato Leek soup.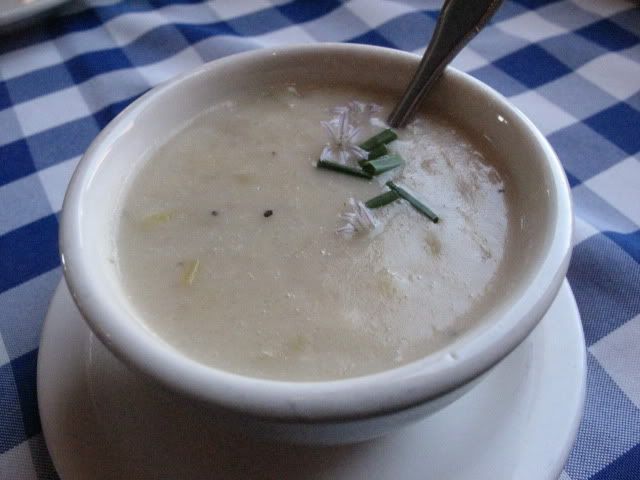 Hot, creamy, with big chunks of spud, it was very good but not anything special. Johnny especially enjoyed dunking the warm, fresh, home baked bread into the soup.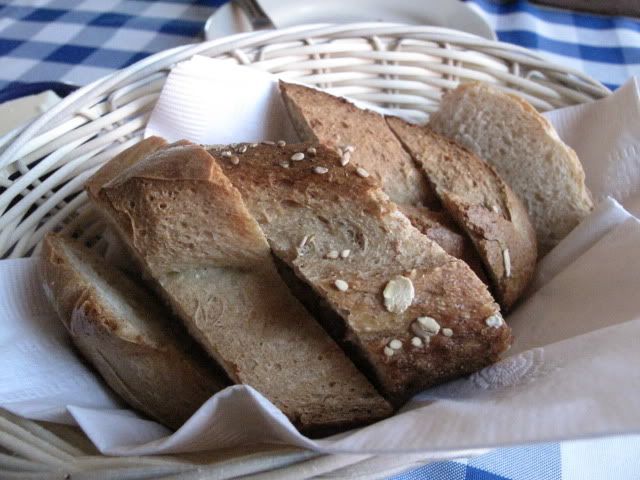 Entree-wise, Johnny went with the Stuffed Mushrooms with Linguini. He was rewarded with this: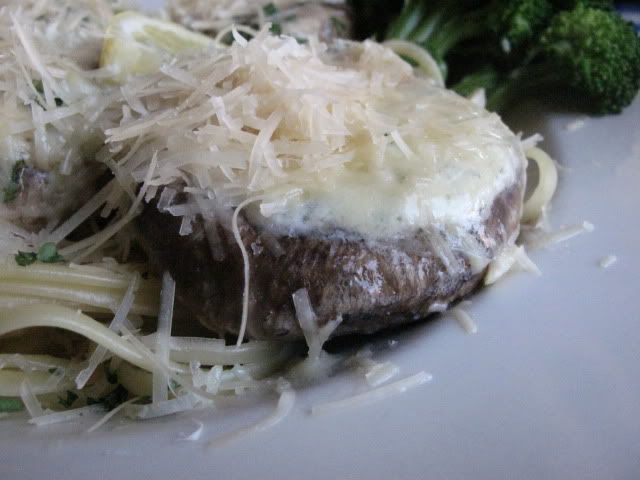 According to the Harbor View Cafe website, this dish is "made with several cheeses. lemon zest, garlic and herbs sauteed in cream, sh,29,593571,0,9261,209.195.152.119
593570,593382,593559,2010-06-16 14:33:06.643000000,Re:Your opinions please"