phlmaestro
Member
While browsing online for local restaurants last week, I came across a place called Ming's Coffee & Tea in Drexel Hill, PA, which is a close by western suburb of Philadelphia. From the photos and description, it appeared to be a classic luncheonette that is only open for breakfast and lunch and has a menu dominated by breakfast food. But it's run by a Chinese family and they also offer a handful of Chinese noodle dishes and dumplings (at least dumplings are on the menu; they didn't have any today when we went). We went today for breakfast and were extremely impressed.
Rather than get breakfast platters with the works, my wife and I decided to order a bunch of different individual items so we could try everything that interested us.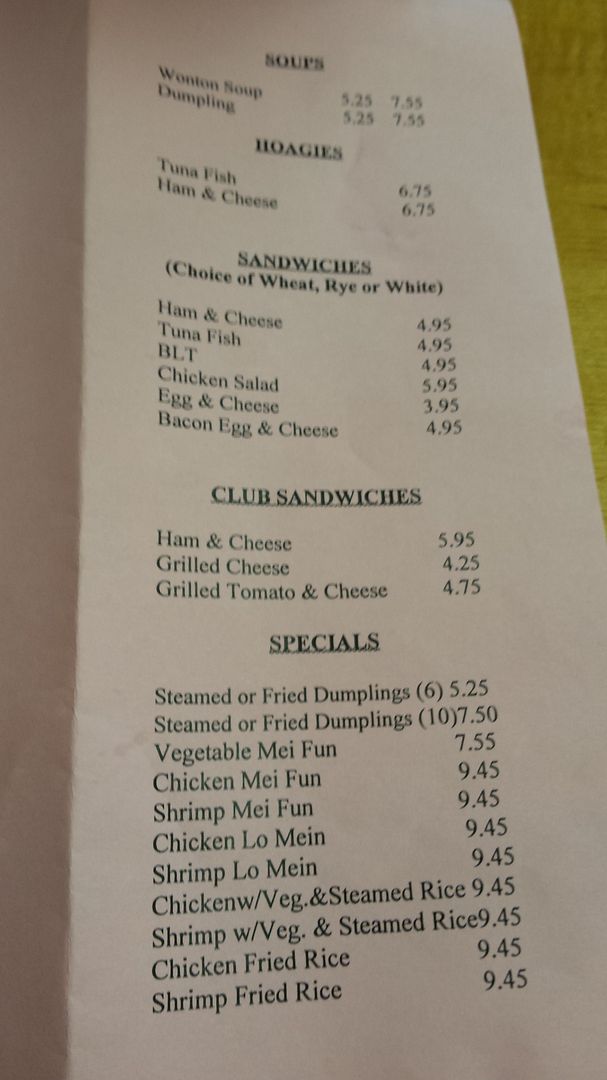 The French toast was very good:
But my wife and I agreed that the lone, but huge banana pancake that we shared was probably the best pancake either of us had ever eaten:
The edge was perfectly crispy all the way around. There are even nice, crispy laces that jet out in spots. It really couldn't have been made any better:
And we ordered chicken mei fun to go. The portion is huge and will be dinner for both of us tonight.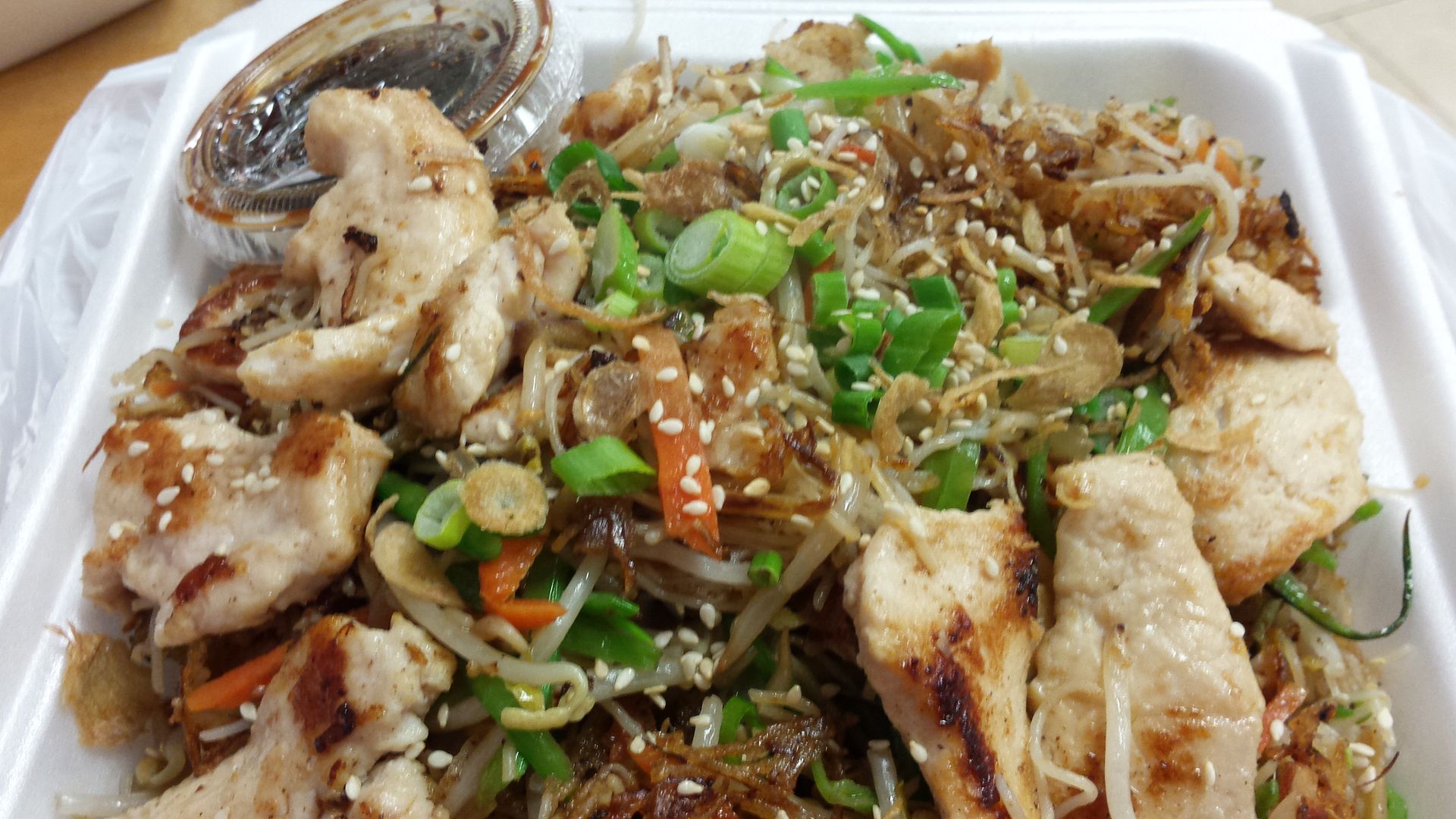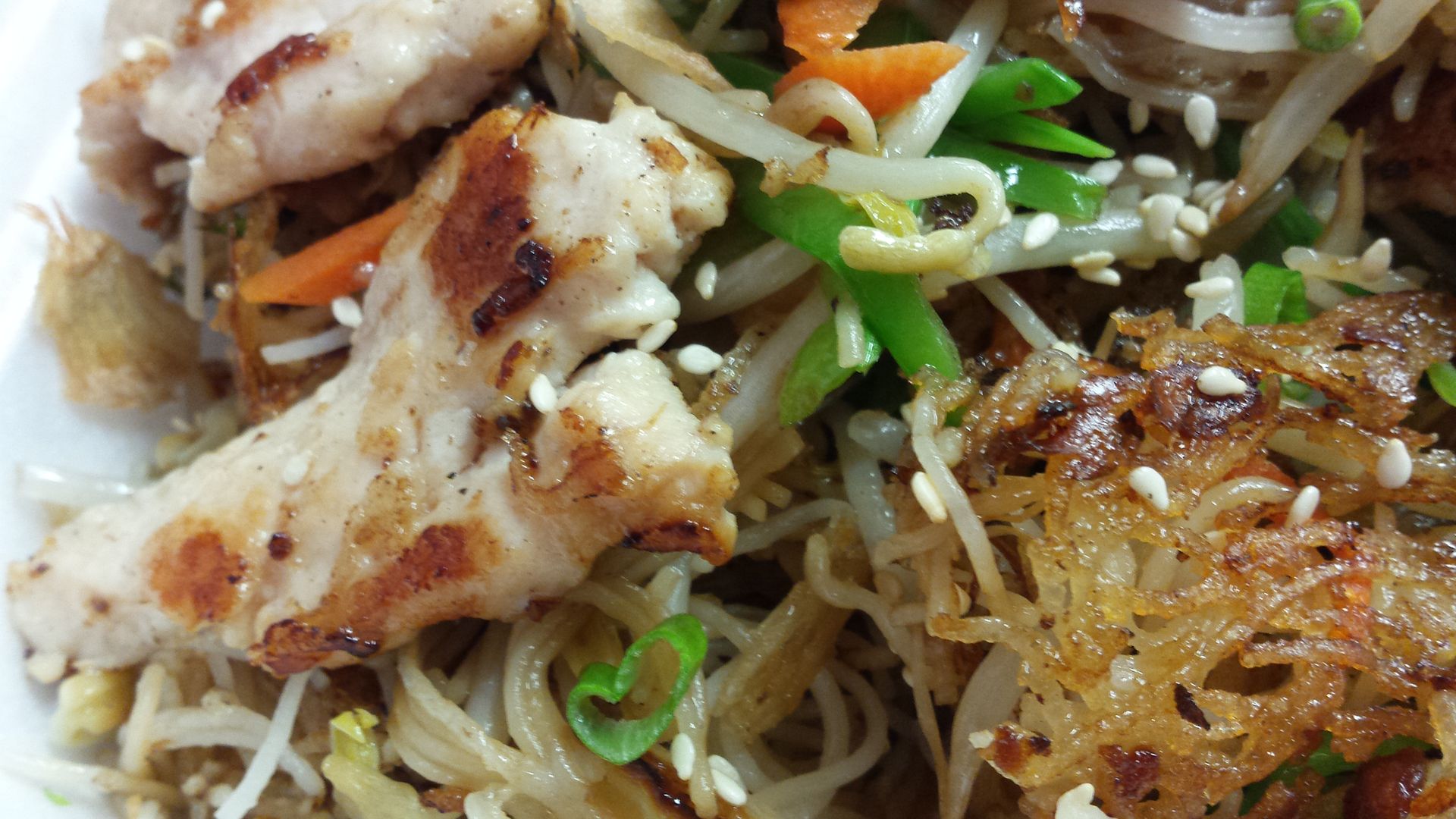 Ming's Coffee & Tea
730 Burmont Rd, Drexel Hill, PA 19026
610-622-6522
(610) 622-6522
They only take cash and are open until 1:30 on weekends; probably the same or close to it during the week.