Stephen Rushmore Jr.
Member
I'd been itching to get out of the city and go on a hike, so my friend Chris suggested we go hiking at Nyack Beach State Park (known to locals as "The Hook", for Hook Mountain that is there). I hopped on a Metro North train and 30 minutes later I was in Tarrytown, about a 10 minute drive from the park. Chris enjoys the Trip Reports I email to her and as a result, she sometimes has a sweet place in mind that she knows I'll like. Boy, was she right!
We pulled into the parking lot of the Rockland Bakery (94 Demarest Mill Road Nanuet, NY 10954). Phone number 845-623-5800. Website http://www.rocklandbakery.com She really talked up the place and I knew I
was in for something good when I was overcome with the aroma of fresh baked bread (before we even got out of the cart and the windows were rolled up)!
Outside the bakery.

Bagels coming out of the oven…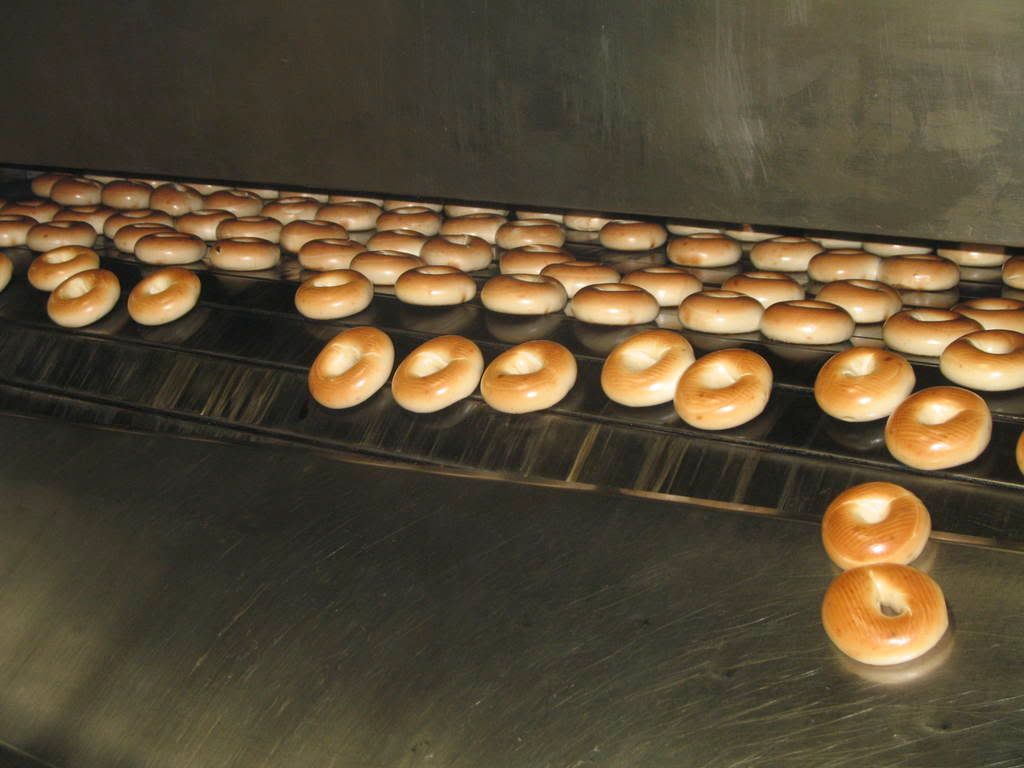 …and down the conveyor belt.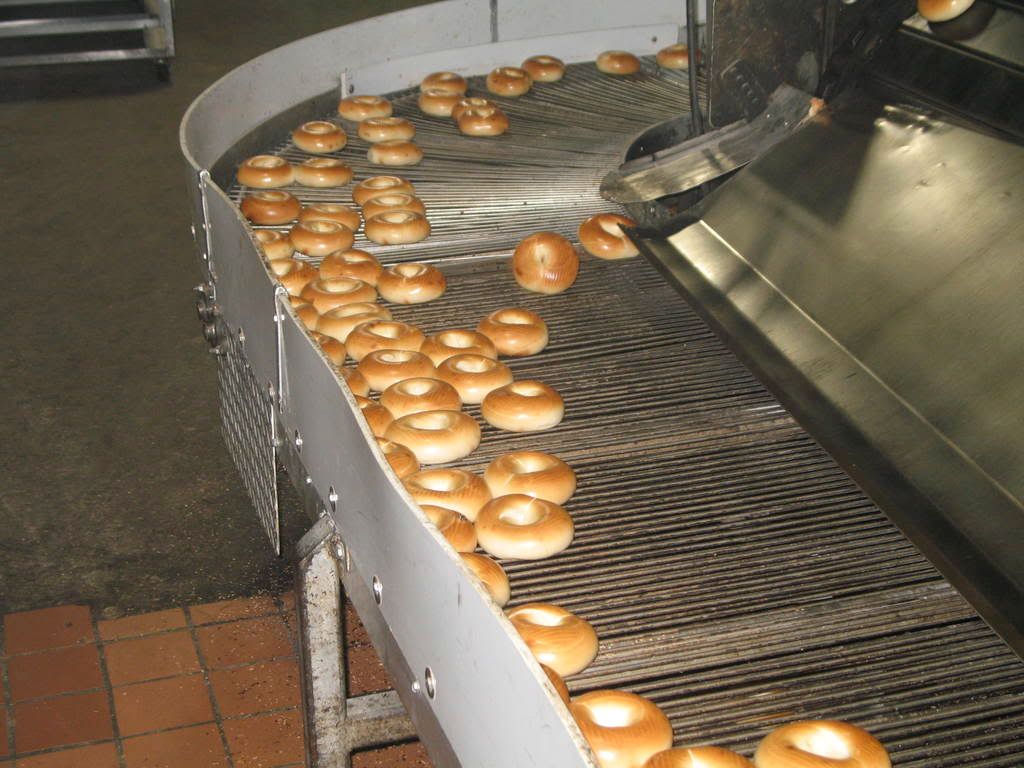 The system of conveyors in the bakery. On the left, you can see a bagel sort of hung up. Chris said it had backed up one day and it started raining bagels.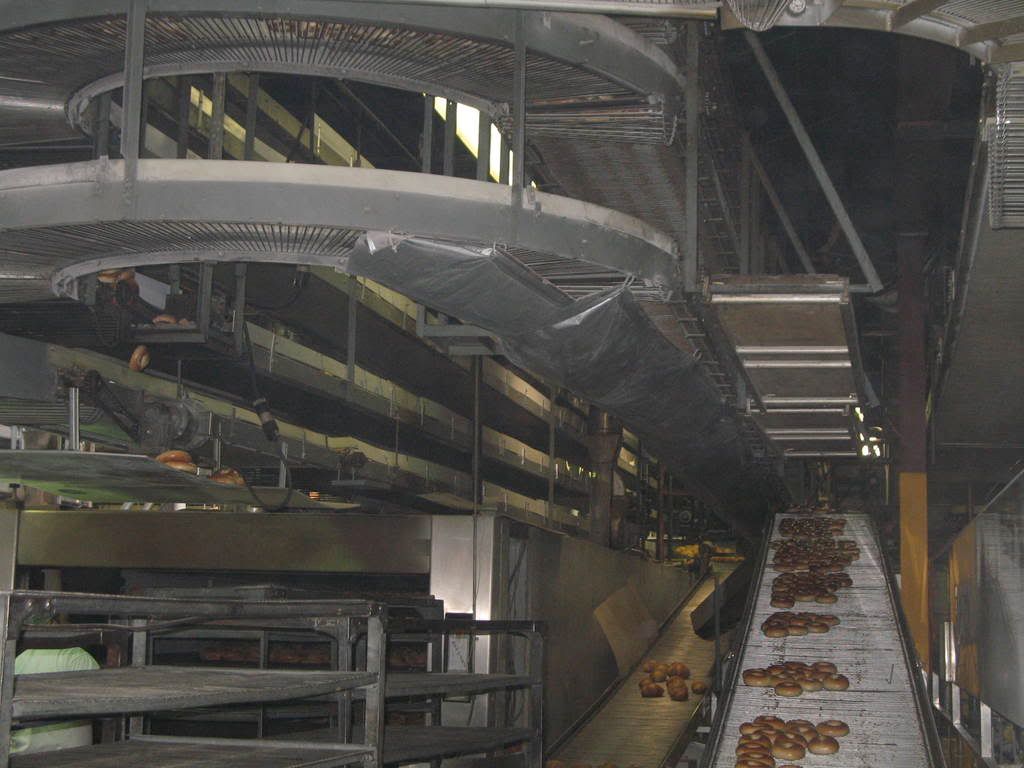 How many loaves would you like? I forgot to find out what kind of bread this is.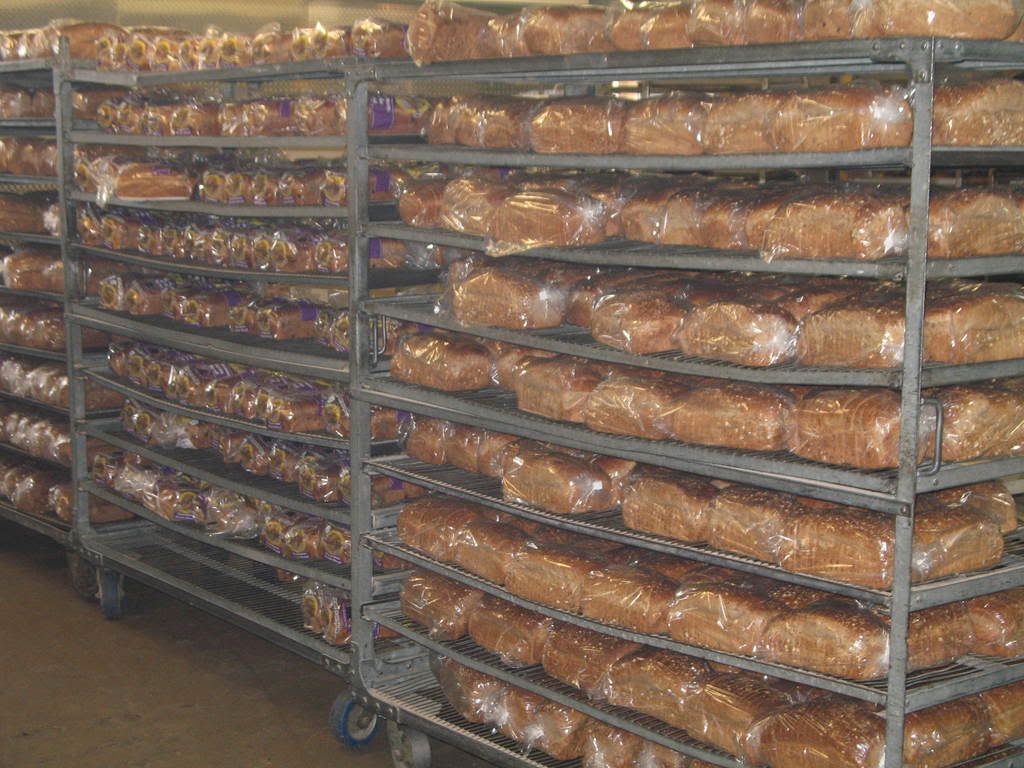 Warm, soft rolls ready to be eaten. The great thing about this bakery is that when you first walk in, you go into the section where they have pastries, donuts, cookies, etc and where you pay. Walk through a hallway and there are stacks of boxes with plastic gloves and brown paper grocery bags. You walk further down the hall and you enter this part of the bakery where they let you pick what you want right off of the conveyor. Most people go to the bins where they have every kind of bread, but I asked Chris and she said it was cool to take off of the line. I couldn't believe it! Fresh warm bread right as it is coming out of the oven! Cue the Willy Wonka song from the chocolate room…"If you want to view paradise, simply look around and view it!" I certainly was and had to exercise a lot of restraint not to buy everything in sight!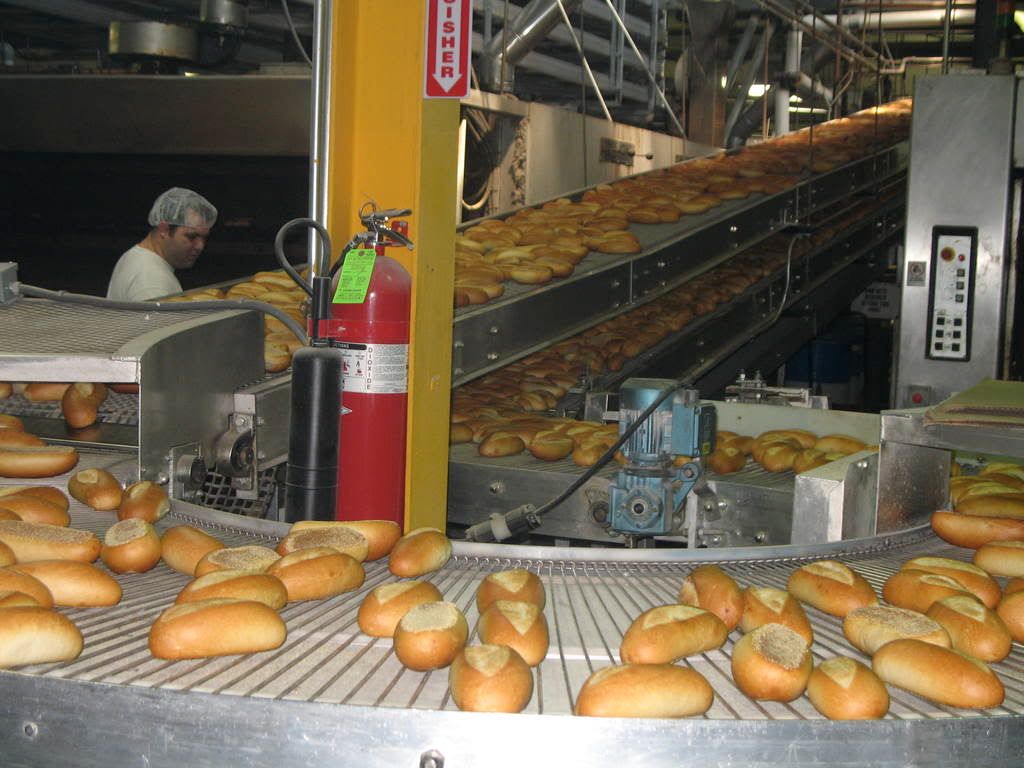 More bread coming out of the oven.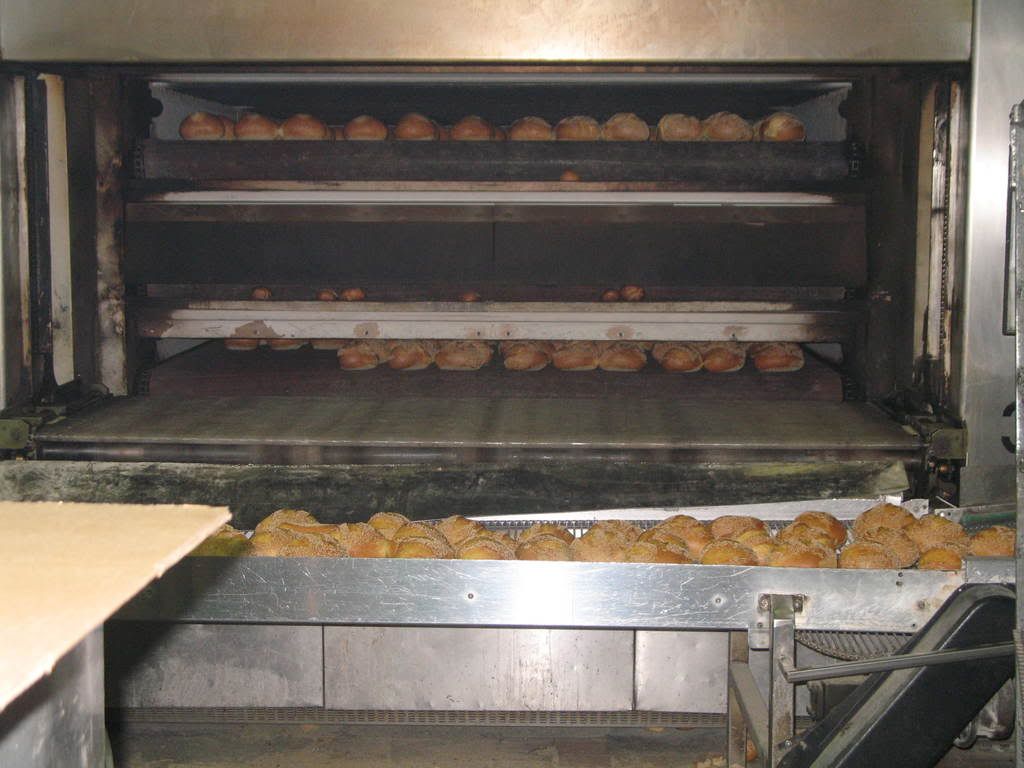 A view of the bagels on the belt from below.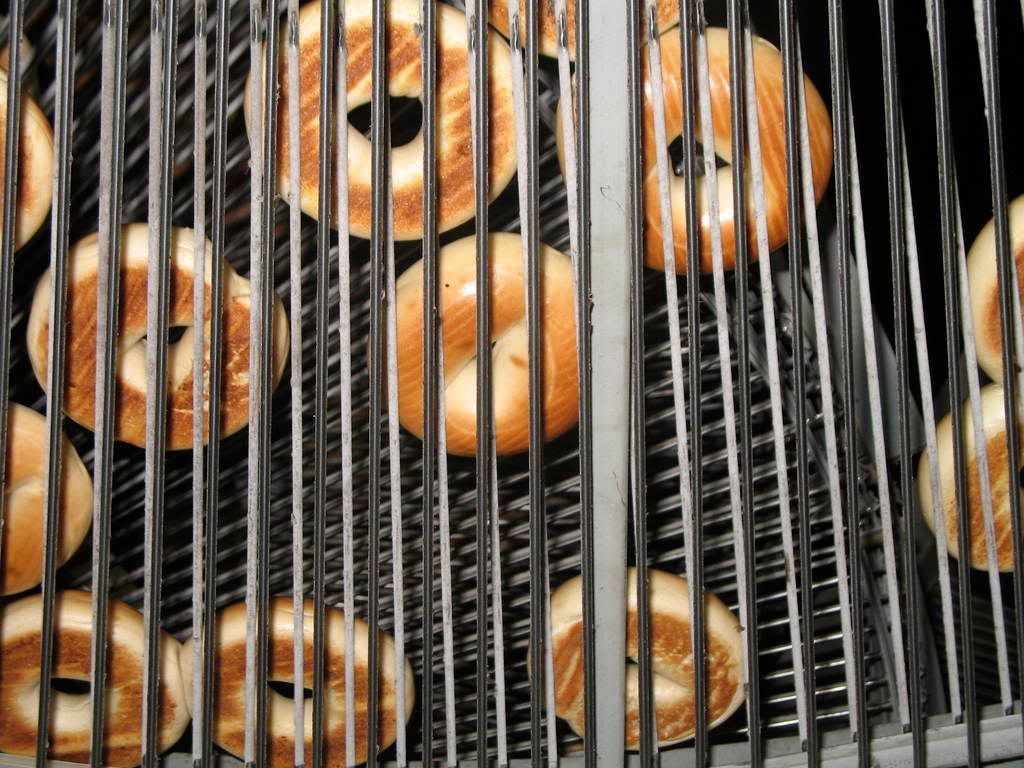 More bread coming out of the oven.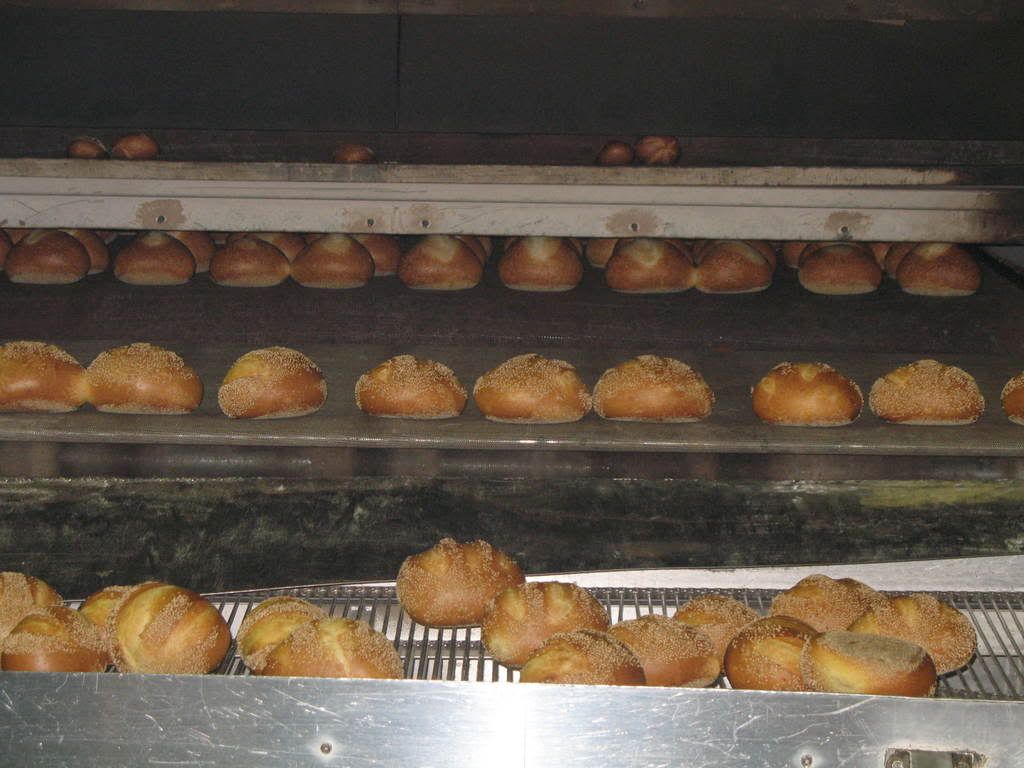 Bins of rolls. I really like the starfish shaped that forms on the top.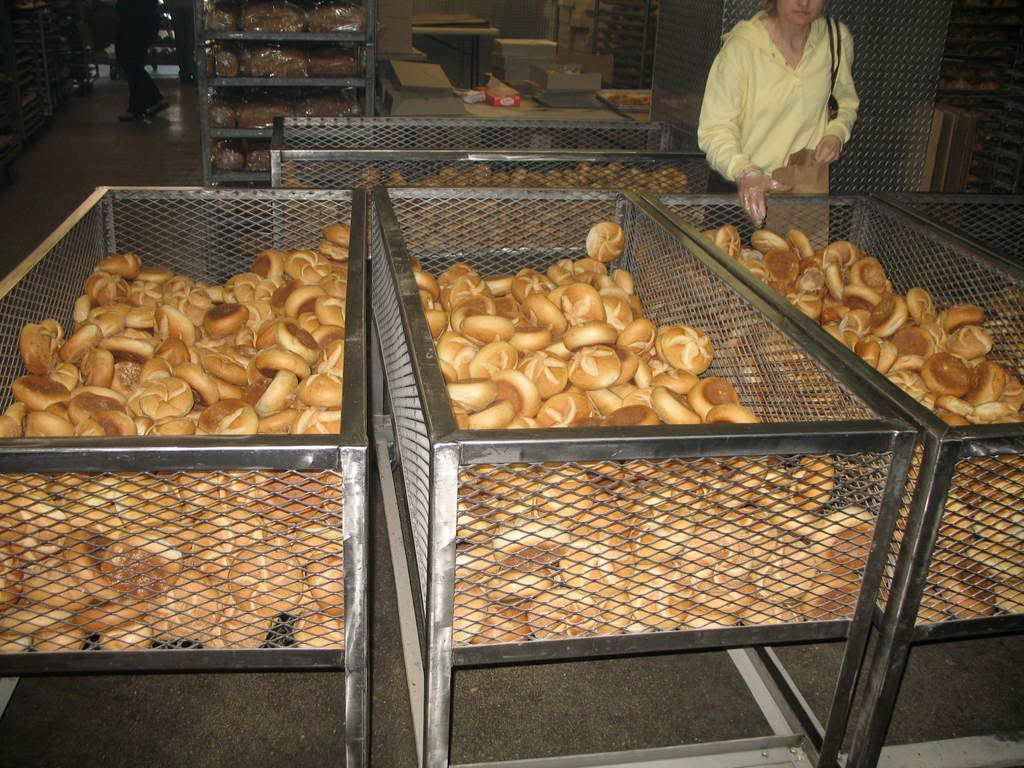 A closer shot.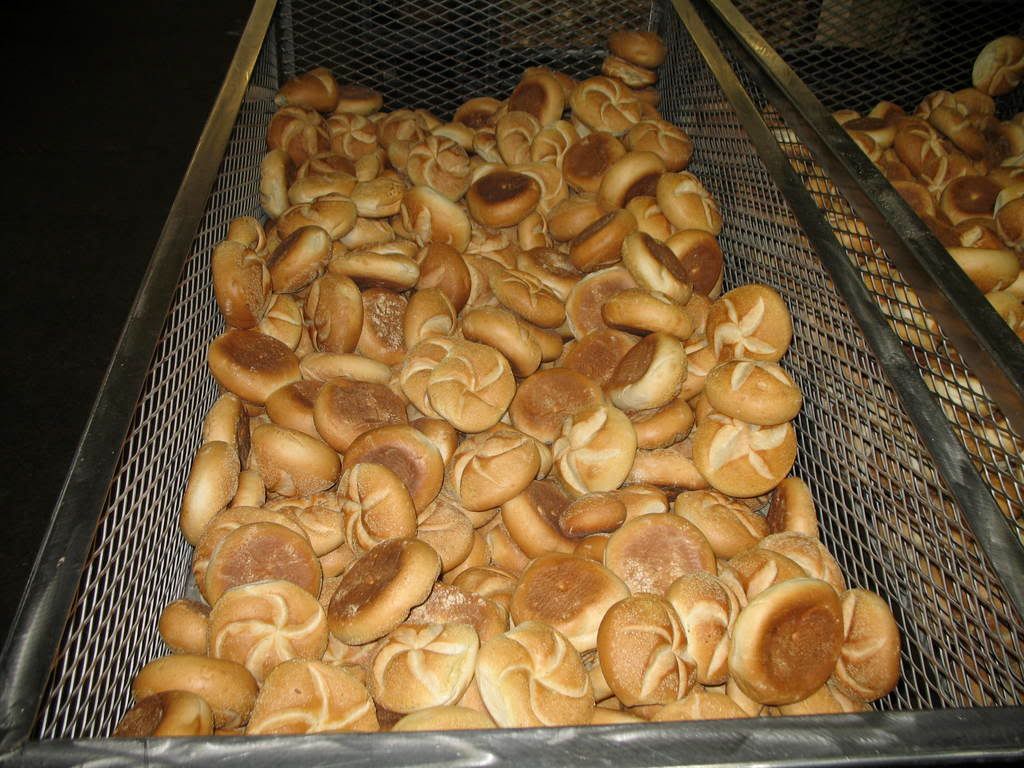 These everything bagels were warm chewy and surprisingly light. I ate three before the day was out.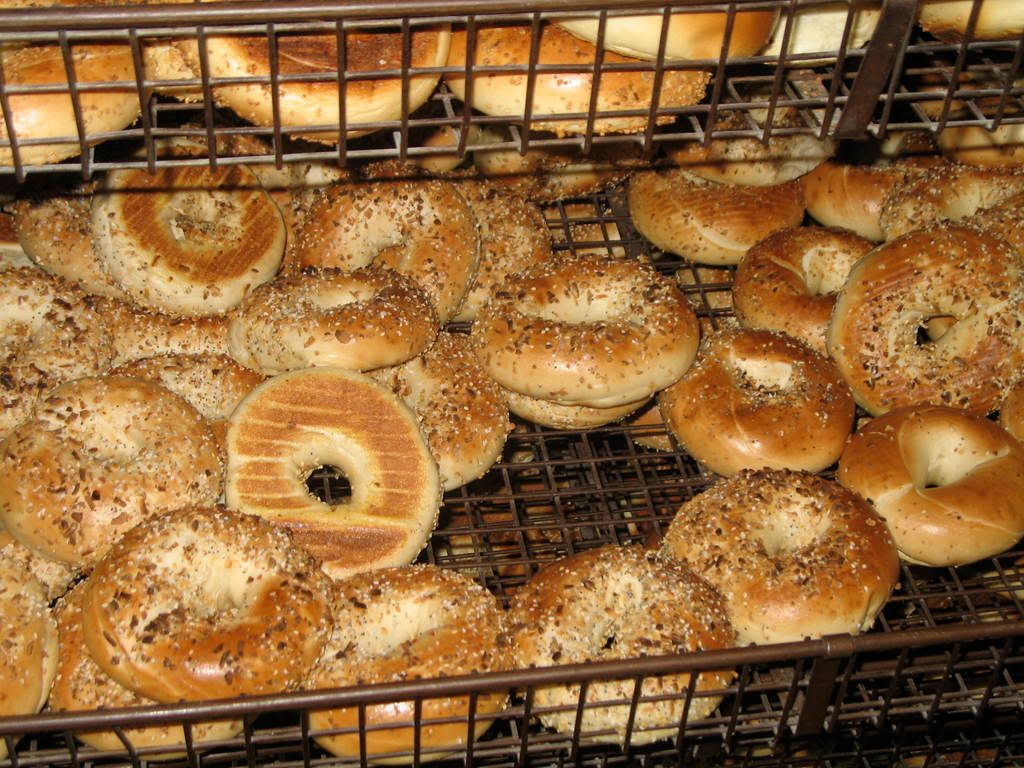 These challah looks soooooo good!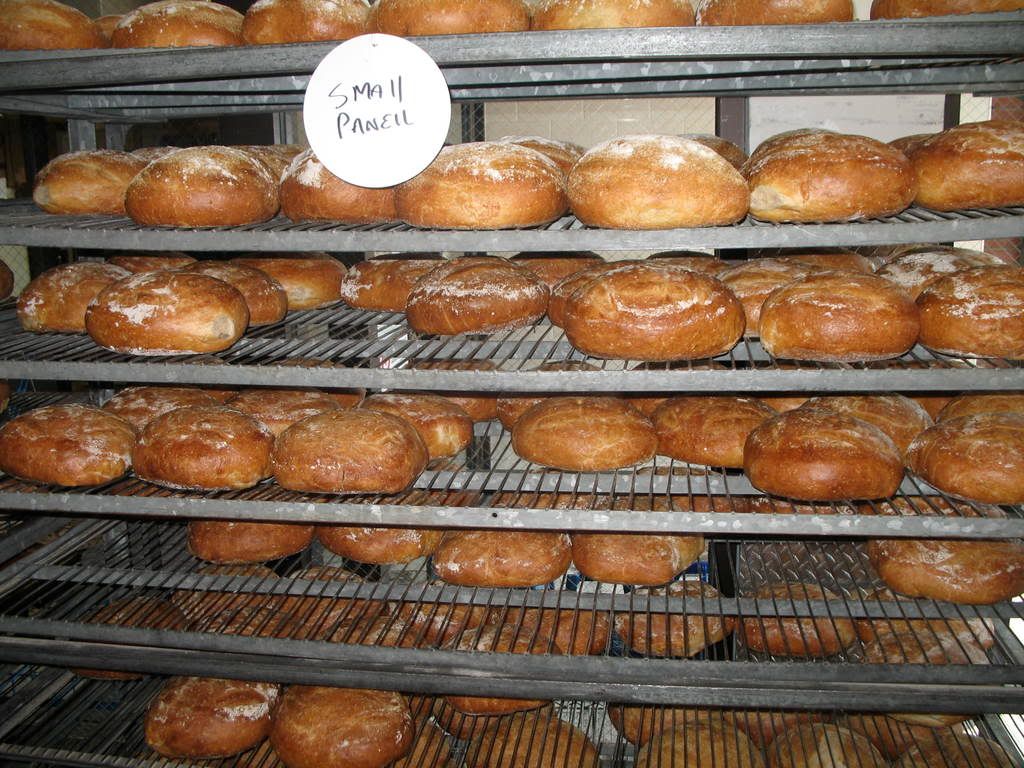 These rolls reminded me of an irish soda bread and had a nice sweetness to them from the raisins (I believe) in them. Very tasty.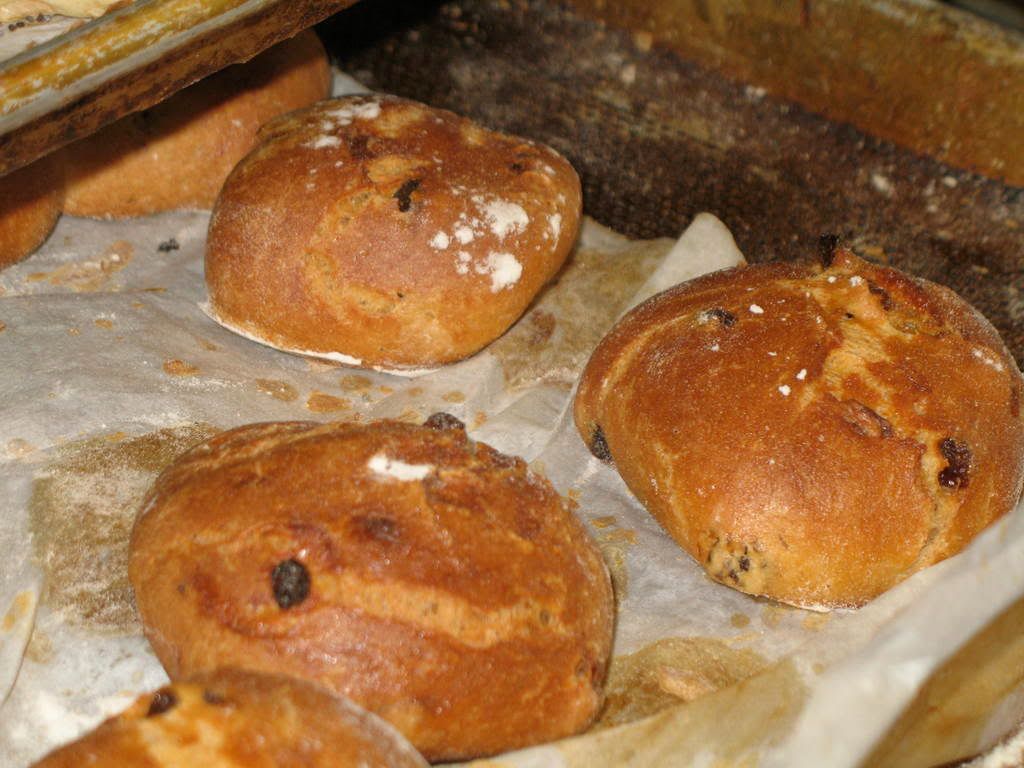 Olive baguettes. I started to gnaw on the tip of the loaf that stuck straight out of the bag (hands free!) as we strolled through the bakery.

I think this is an onion focaccia.

htt,29,398440,0,23974,66.65.40.228
398439,398407,398407,2008-05-08 09:47:24,RE: When does a Regional Dish become a National Dish?"