Stephen Rushmore Jr.
Member
The other day I picked up a couple of nice rib eye steaks.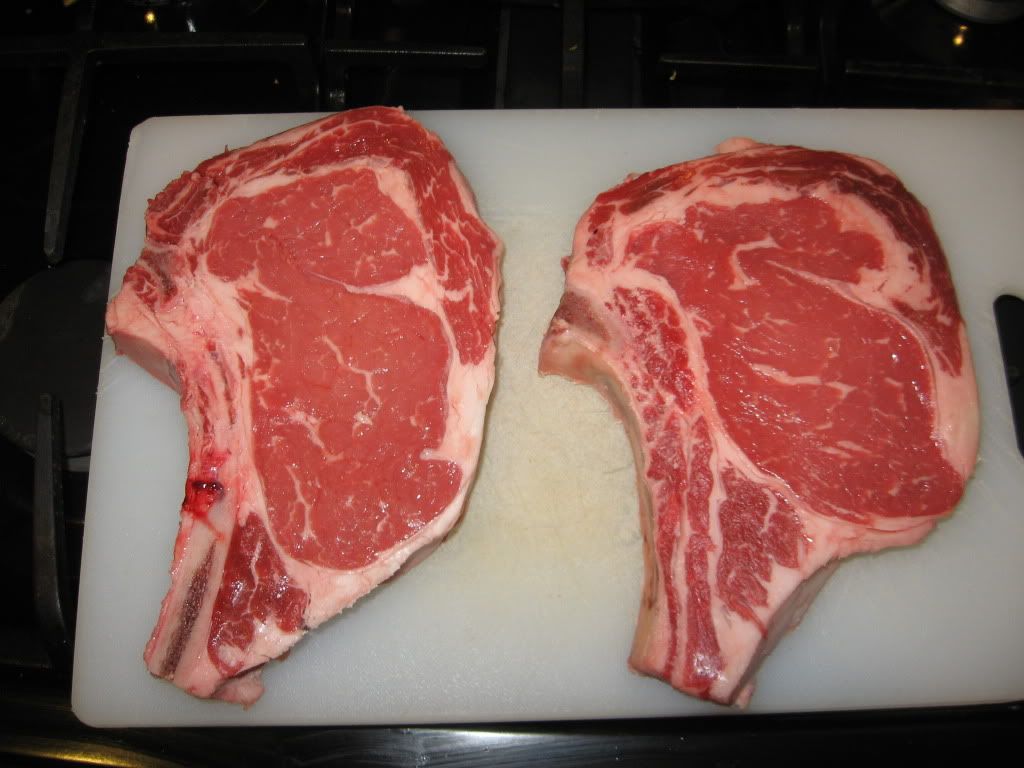 As I thought about it, I decided I didn't want to do the same old sea salt and ground pepper on it this time. Over the last few years I'd seen several shows and recipes that made a coffee-based rub for meats. That intrigued me, so I looked to see what I had. I started with a few scoops of Costa Rican coffee beans in the coffee grinder. I ground it pretty fine, more like an espresso grind. In my handy little mixing bowl I put the coffee, some paprika, some ancho chili, a few shakes of chipotle, sea salt, black and white pepper, garlic powder and onion powder.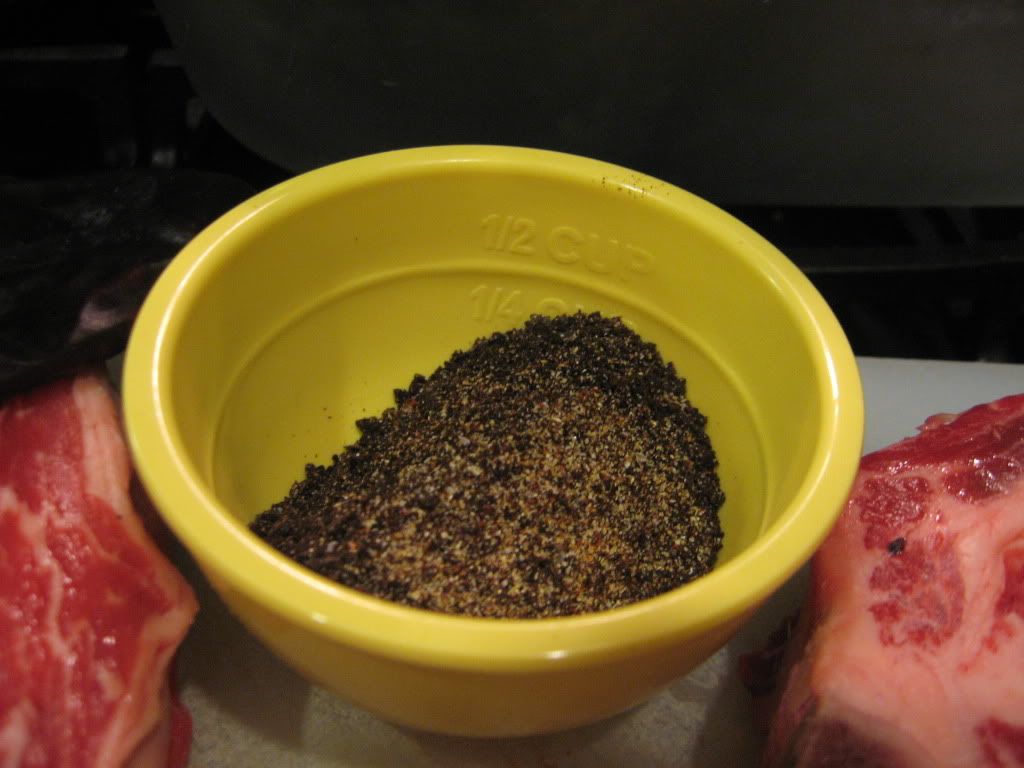 I let it sit for a bit while the steaks warmed up from the fridge and then coated them generously with the rub. I let the steaks sit and mingle flavors with the rub while I started the next part of the meal.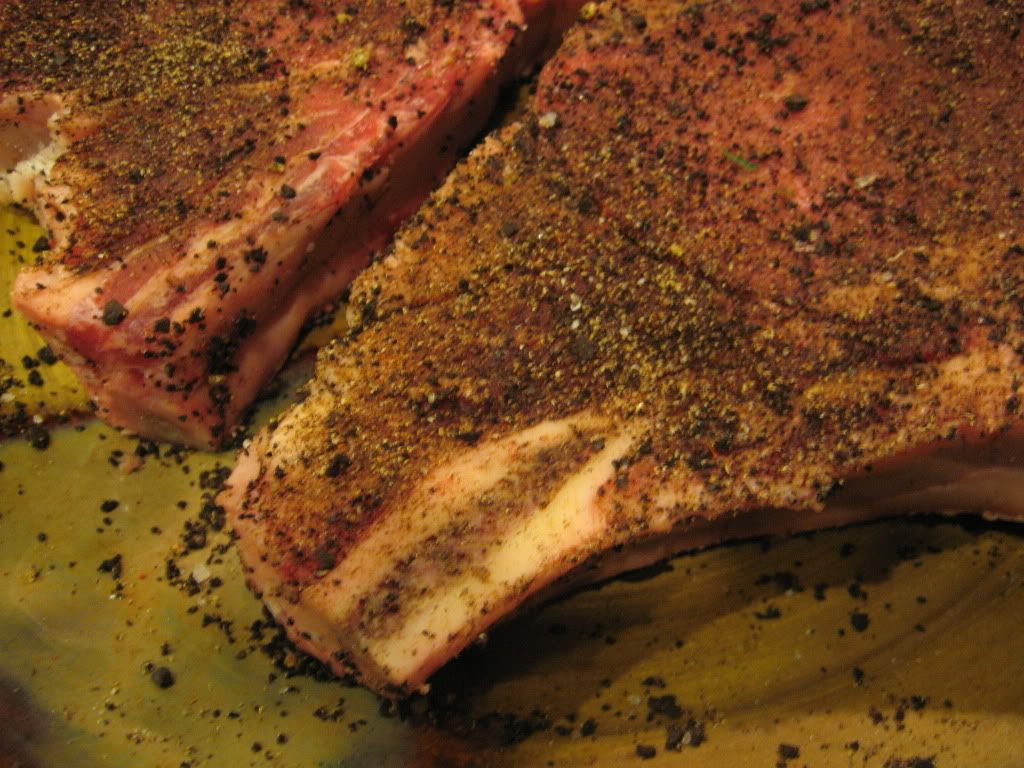 I had a bag of small Yukon gold potatoes that I thought would go perfect with the steaks. Since I was grilling them, I prepared the potatoes for the grill too. First, I quartered the potatoes and placed them on a big sheet of foil. Then I added some olive oil, a few grinds of pepper, some sea salt and a healthy dose of ground cumin. I folded and sealed the package and it was ready to go.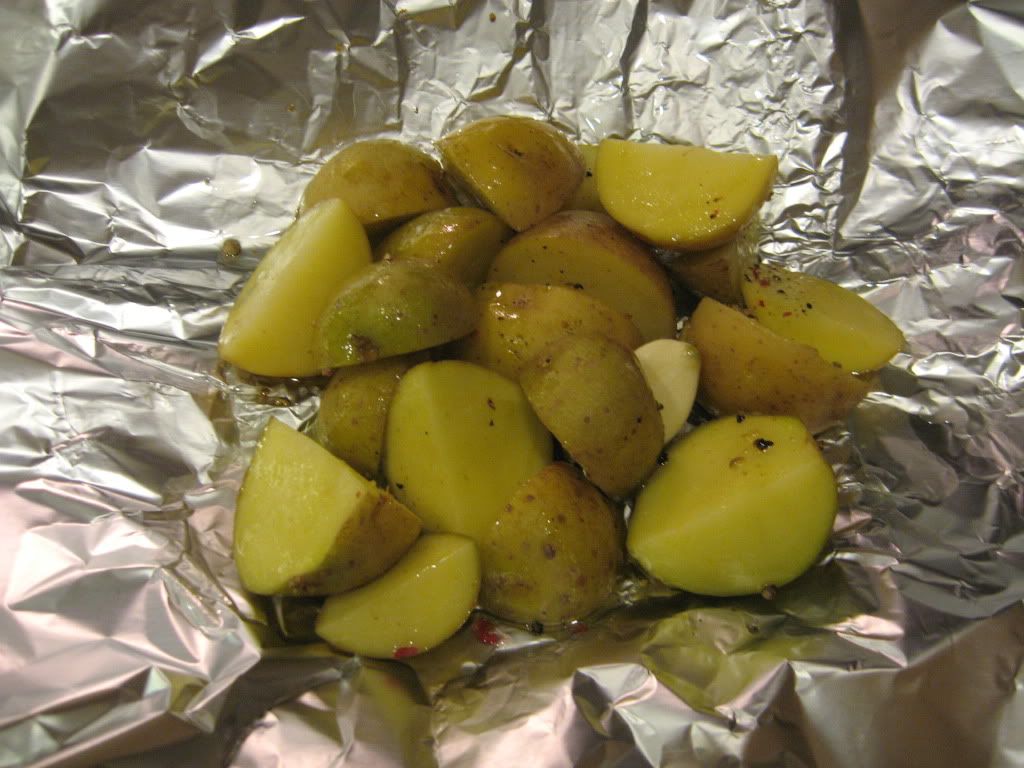 I got the gas grill nice and hot on a few burners and placed the potatoes on them. I turned the package a few times just to try to keep from burning the potatoes. After 20 minutes or so, I lit an end burner, put it to low and moved the potatoes over it.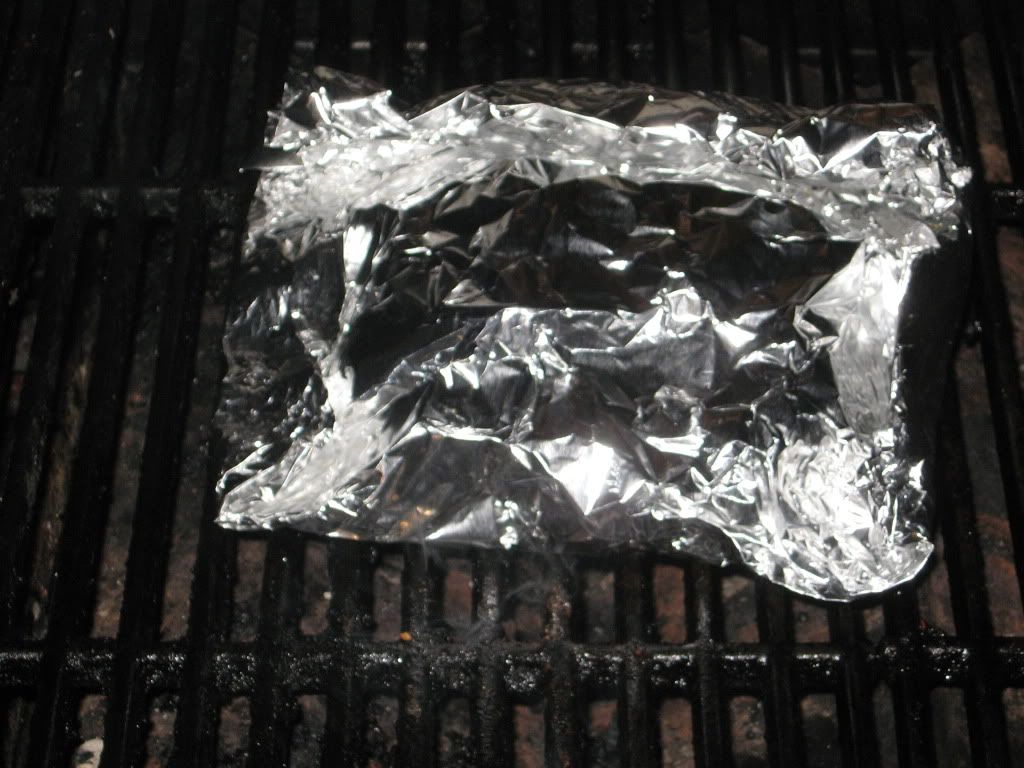 The steaks went on the hot burners and I was cooking.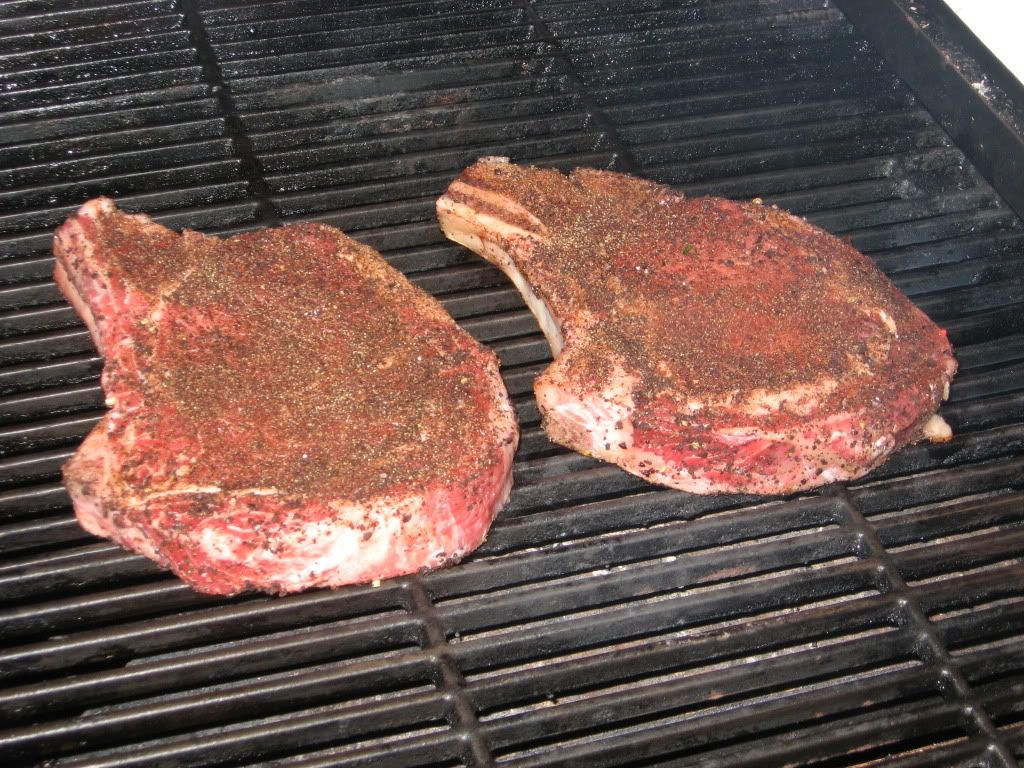 In the meantime, I made a simple salad——–baby lettuce mix, grape tomatoes, sugar snap peas and scallions, etc.




After 4 minutes I rotated the steaks 90 degrees to try and get that nice diamond pattern. Another four minutes and I flipped them over and followed the same procedure on the other side. I kept the lid up——didn't want any flareups to ruin these!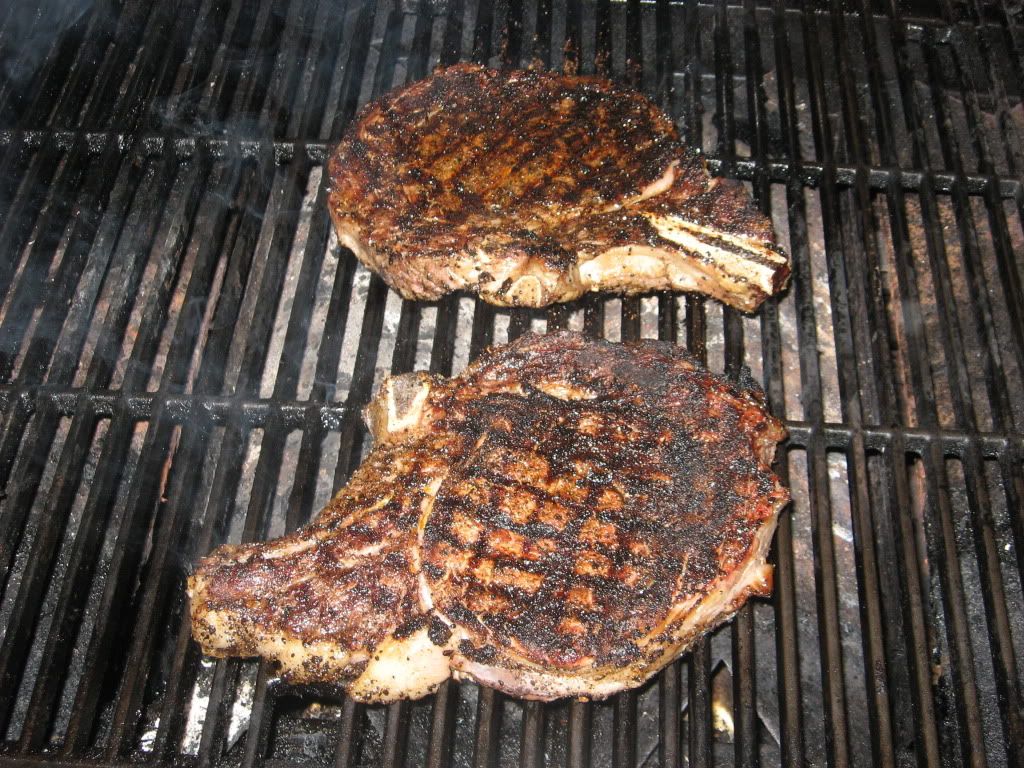 After a bit I turned the heat down to finish cooking them. Even in the dimly lit dark outside, you could see they had a nice crust and a good pattern on them.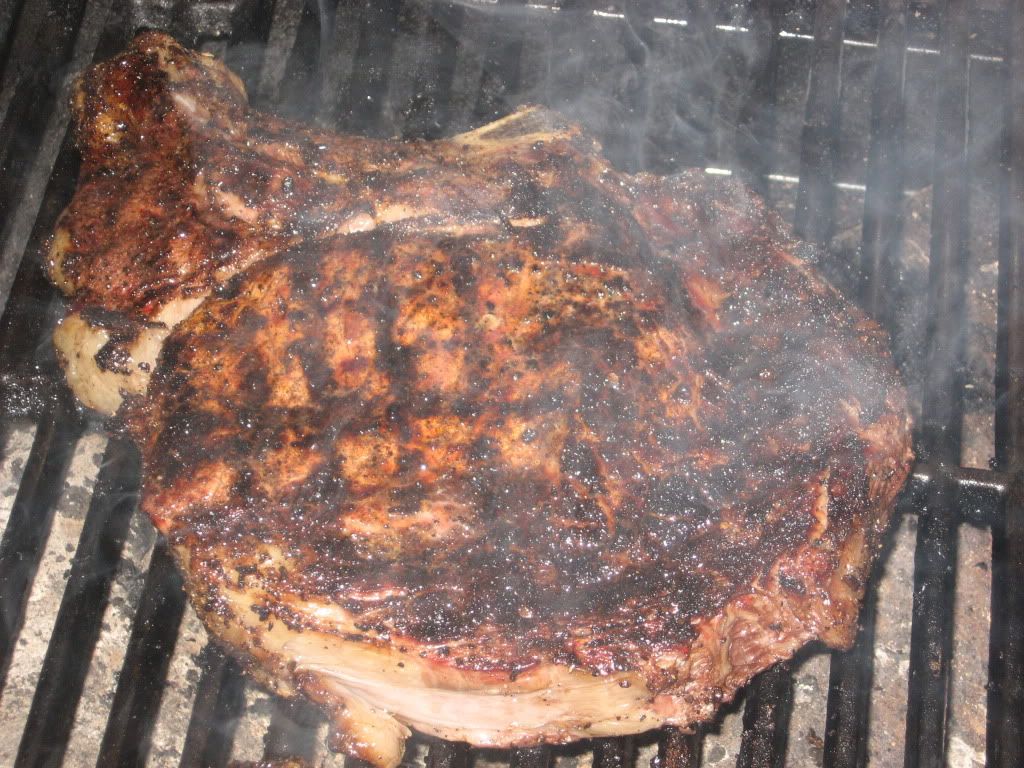 A couple presses with my finger for doneness and they came off to rest.




Now —the ultimate test. Upon first taste, I was shocked. I had expected it to be a really overpowering rub. It was not. Instead, the steaks had just a subtle heat from the chiles and the coffee taste was slight, complementing the meat well. I probably could have used another spoonful of coffee to make it more assertive, but the balance was nice and I was very happy with the meat.