billyboy
Member
More pics from the social…
A slice of Cherry-Habanero from a baker across the way. Way too hot for me. The chile hit me right at the beginning and overpowered the flavor of the cherries.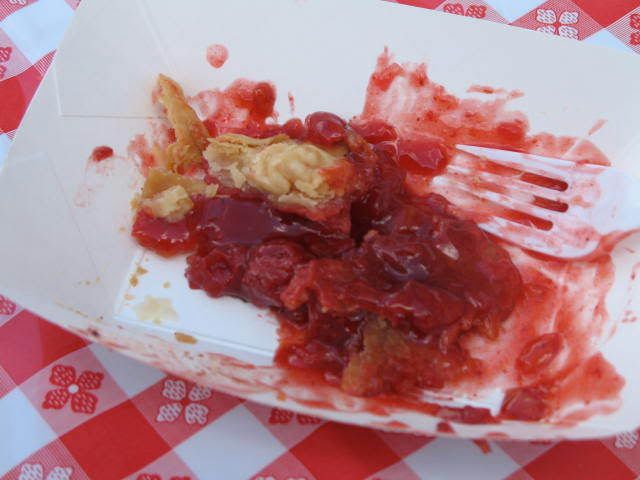 A slice of my apple pie ready to be bought. I was really happy with the way this came out. Lots of apples. and egg wash on the crust and a healthy sprinkling on cinnamon-sugar on top.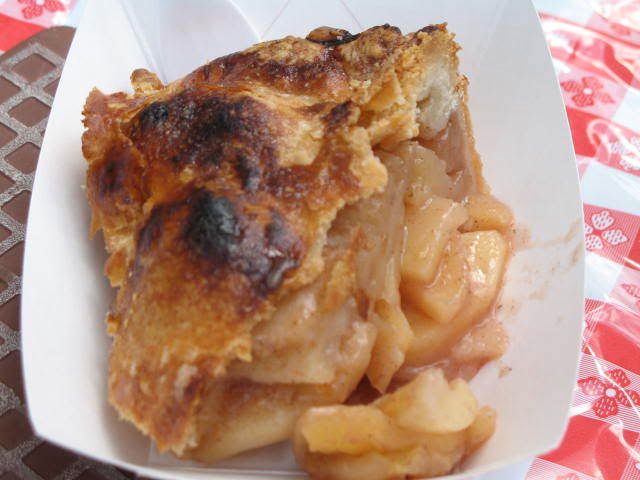 Me, cutting into the apple pie.


A side view of the pecan pie.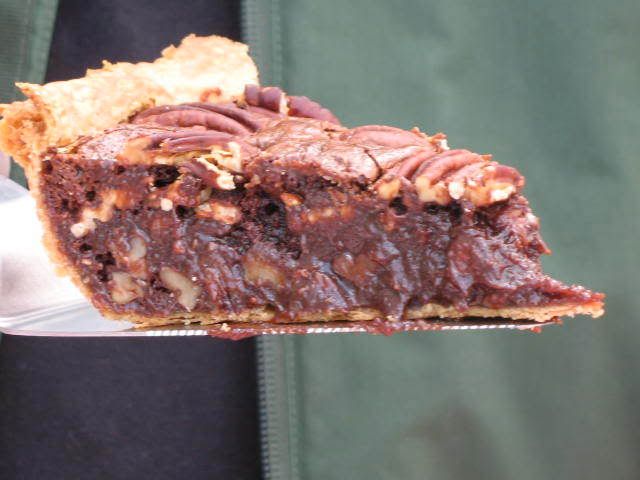 A view of the Manhattan Bridge and the crowd.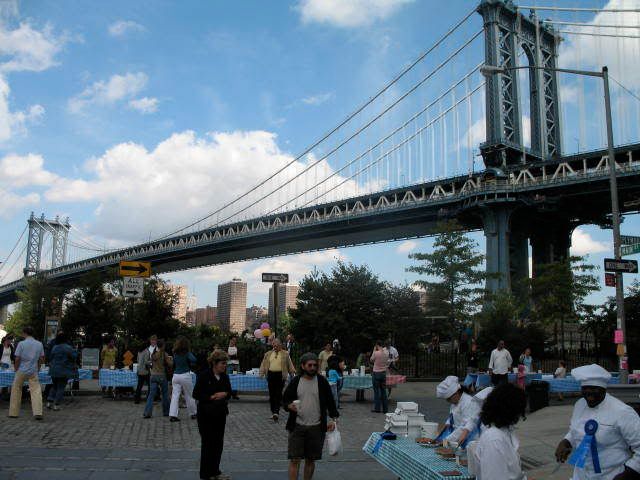 My pie on the table with its sign. It went over pretty well with the crowd.


My apple pie on the table with its sign. I used some tart cherry juice from Red Jacket Orchards (from Geneva, NY) that I picked up at the Union Square Greenmarket. I reduced the juice down to a concentrated syrup and mixed it in the with the apple. I received a lot of really good compliments on the crust and the taste of the pie and many said they could taste the subtleness of the cherry syrup.


Me and my pies at the Social


A nice side view of the apple pie right out of the oven.

I also sampled many other tasty pies. More pics to come…