billyboy
Member
11/3/08-JUST CLEANING UP SOME PICS THAT WERE ACCIDENTALLY INSERTED. I stayed up late the other night baking pies for the 4th Annual Brooklyn Pie Social in the DUMBO area of Brooklyn (between the Brooklyn and Manhattan bridges). It's a fundraiser for public schools in Brooklyn and Manhattan. And what a beautiful day for it! A lot of really great people and tasty pies made for a perfect Sunday afternoon.
I decided to document my pie baking for the first time. Here are the pics:
Me in the kitchen ready to bake, my favorite rolling pin in hand, a Golden Delicious in the mouth and my copy of Ken Haedrich's "Pie".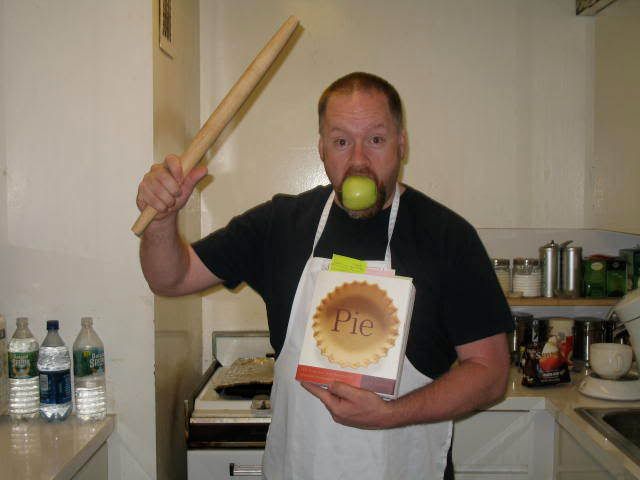 Just some flour, sugar and salt to start…

Next comes the butter. Very cold butter cut into the dry mix with a pastry cutter.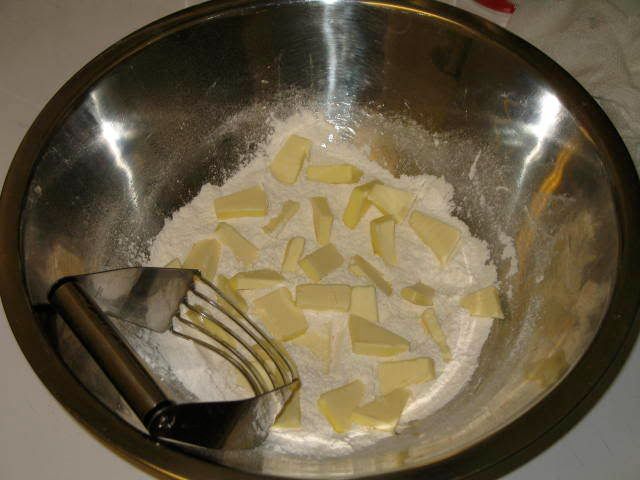 The butter after being cut into the flour.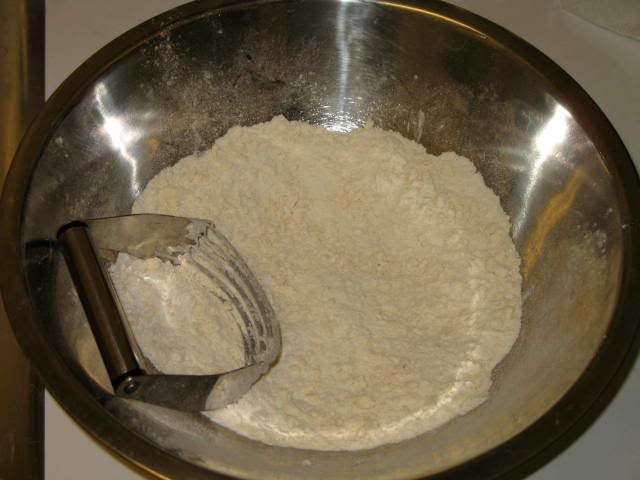 The dough before the fridge.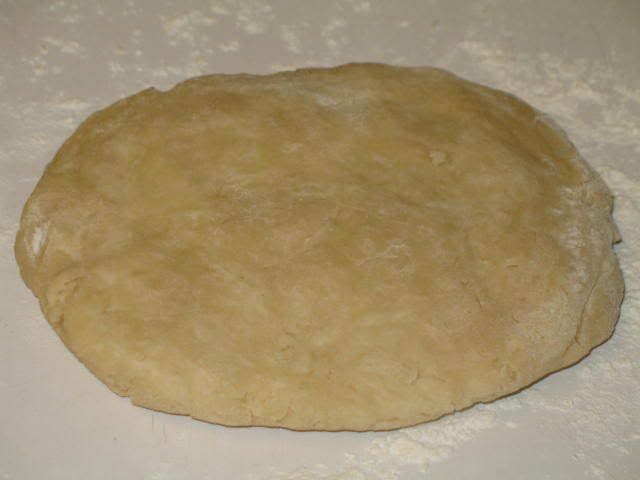 The dough disks out of the fridge ready to roll.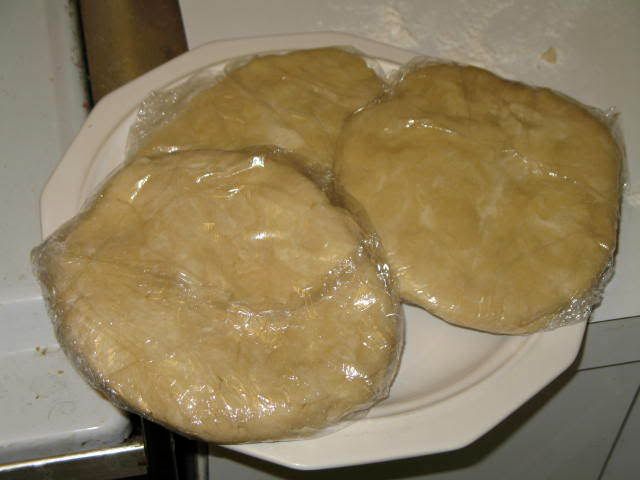 Just pressed the dough into the pie pan.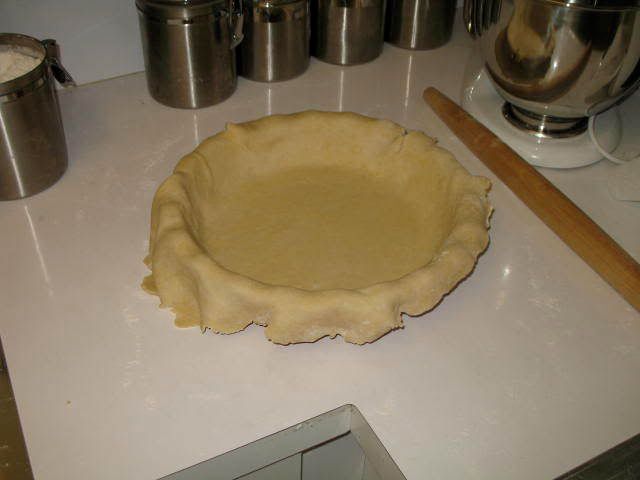 I used chopped pecans for the filling and whole pecans on top. The whole ones came out very toasty.

I used semi-sweet Ghirardelli chocolate, Trader Joe's milk chocolate chips, and Hershey's cocoa powder.

The three chocolates mixed.

The pecan pie filling ready to pour.

Pecan pie ready for the oven.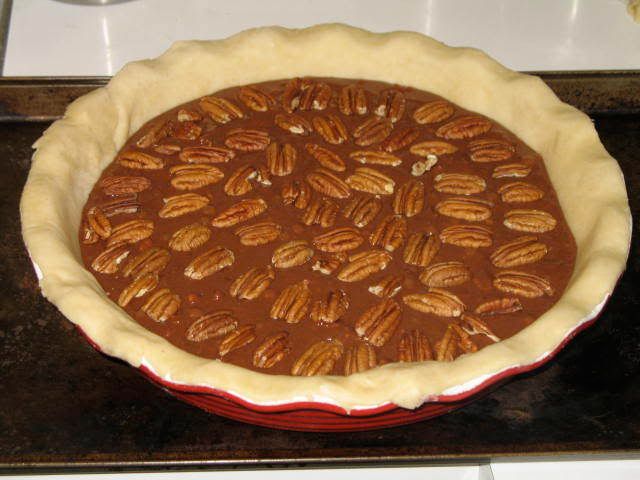 The Triple Chocolate Pecan Pie straight from the oven.

The deep dish apple pie ready for the oven.

My apple pie.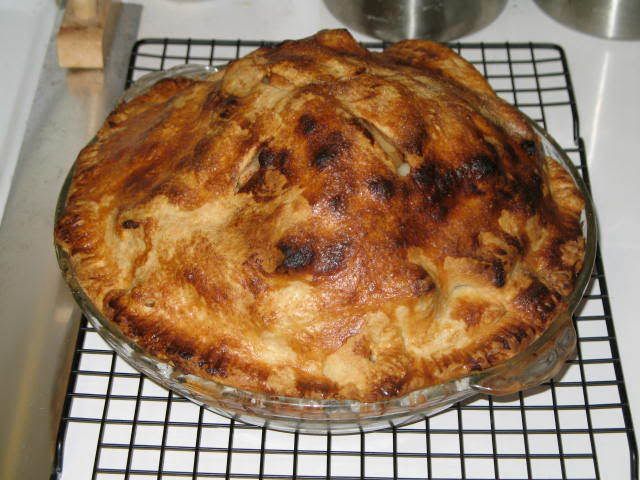 More pics to follow from the Social…