Anonymous
Hi All!

On Saturday, April 10 I made a small trip up to the Manitowoc/Two Rivers, Wisconsin area. Here s a brief report on a brief trip& .

My first stop (around 10:30 am) was at Phil Rohrer s Lunch (1303 22nd St.) in Two Rivers. This diner is a local legend, and seems fixed in time& .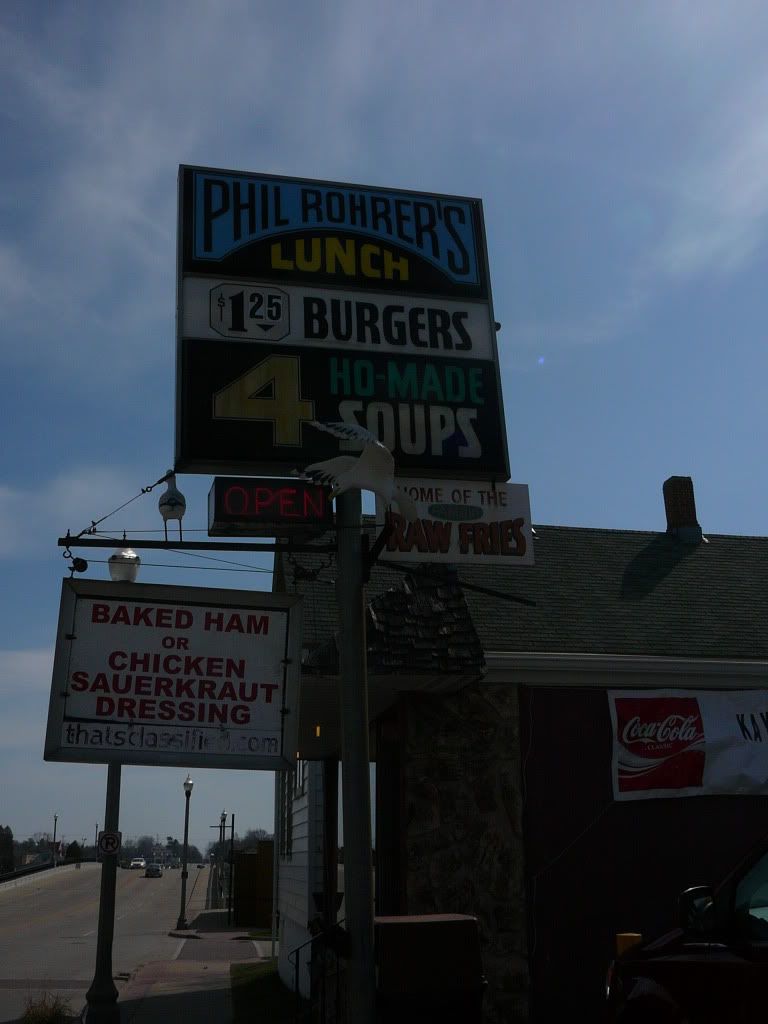 Quite a few people were inside chatting and eating, so I didn t go wild with the camera. However, I did take a shot of my patty melt and the so-called raw fries with gravy that I ordered with it: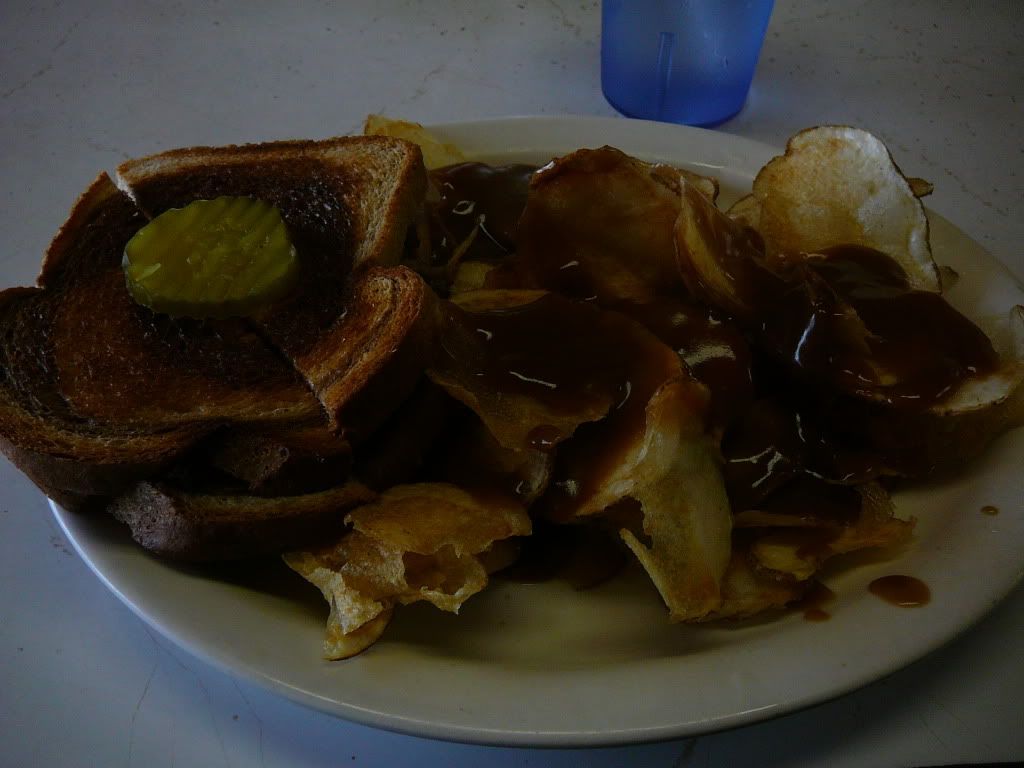 The patty melt was very tasty, though wasn t as melty and buttery as I like. The raw fries were tasty enough from-scratch, deep-fried potato slivers but the gravy tasted like it came from a can. Not bad, but I would order regular fries next time.

My next stop lay up the road along the lakeshore: Point Beach State Forest. This is a lovely forest, one of the newer additions to Wisconsin s state line-up. After I parked my car, I walked down a trail and admired this marvellous lighthouse:




Operated by the Coast Guard, the Rawley Point Lighthouse began as a brick structure in the 1850s, but in the 1890s was replaced with a steel tower.

I walked around the park for over two hours first along the beach& .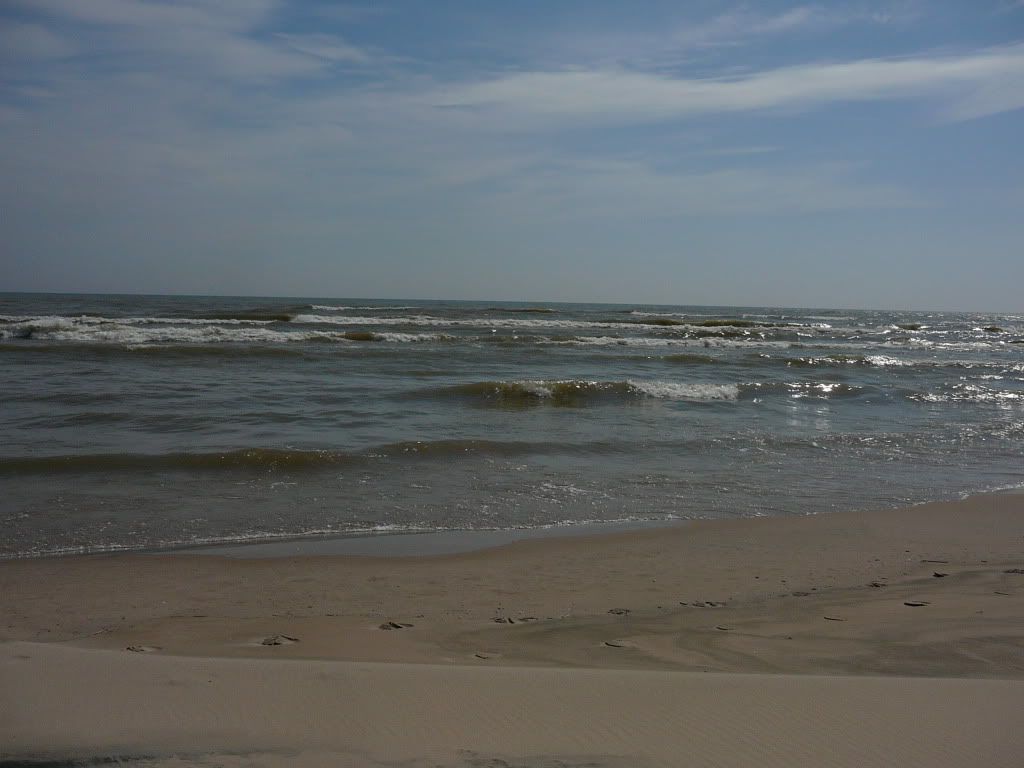 & .then in the forest itself. There are many hiking trails, including a pleasant but short trail that traverses the rolling topography of swale.

After two hours of hiking, I drove around a bit north of Two Rivers to take in the farmland vistas. It started to rain a little, so I enjoyed the smells of damp earth as I drove.

Around mid-afternoon I made my way back to Manitowoc. After a quick stop at Beernsten s (108 N. 8th St.) for some chocolate, I found myself at Toby s Diner (1424 Washington St.) where I had some Chicken and Dumpling soup& .


& .and a slice of coconut cream pie& .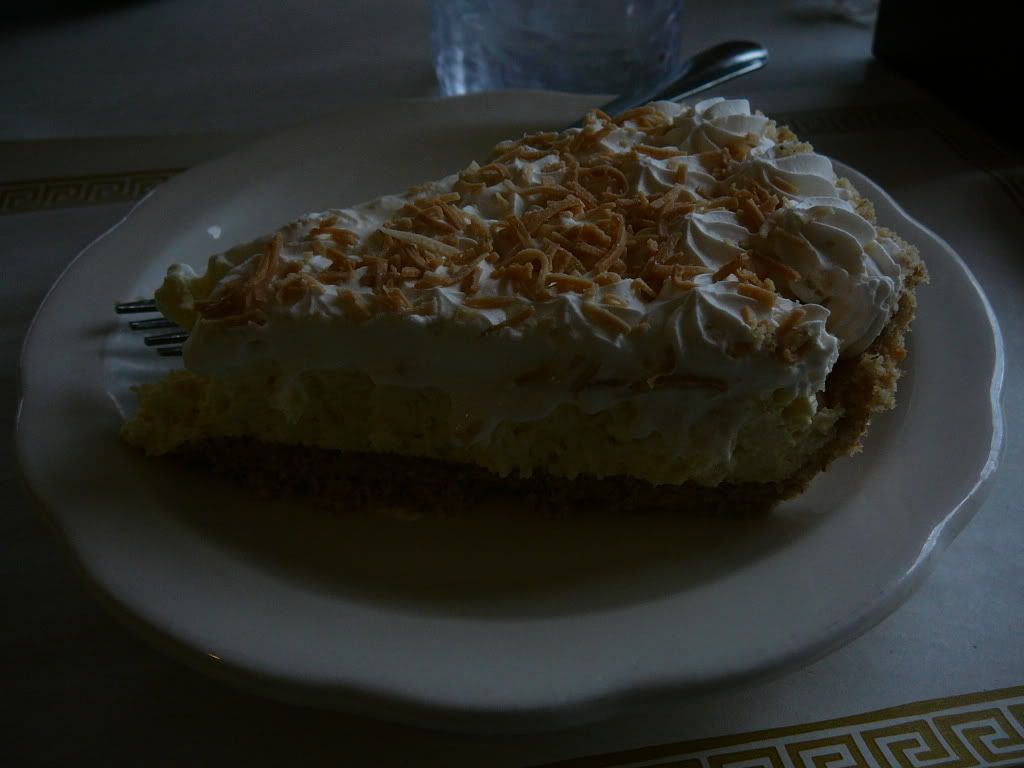 The soup was delicious: rich, well-seasoned chicken broth mixed with vegetables, chicken chunks, and tiny flour dumplings. I wish I had ordered a full bowl. The pie was disappointing, though probably typical for coconut cream: lots of cream custard filling topped with whipped cream, and a scattering of the usual toasted coconut on top. I prefer versions that showcase creamy and nutty coconut first and foremost, with a bit of cream/custard to bind things together.

It was getting late, and I had to make my way back to Milwaukee, but I decided to stop at Dr. Dawg (4144 Harbor Town Lane), a recently opened hot dog restaurant in a strip mall near I-43. I had heard a lot about this place from other Roadfood reports and various newspaper features, and I knew that the owner, David, was mentored by none other than ChicagoStyleDog at Hot Dog University. So, my expectations were high& . and I was not disappointed. David greeted me as I walked in, and after some small talk I realized that I had to have the Duck Sausage: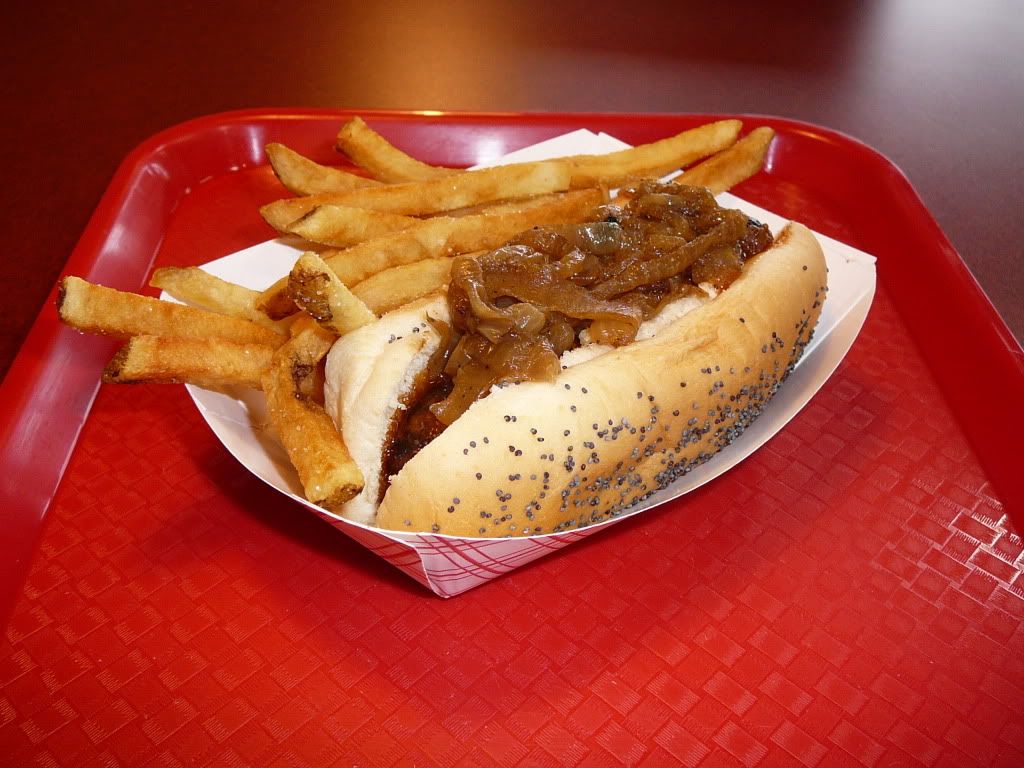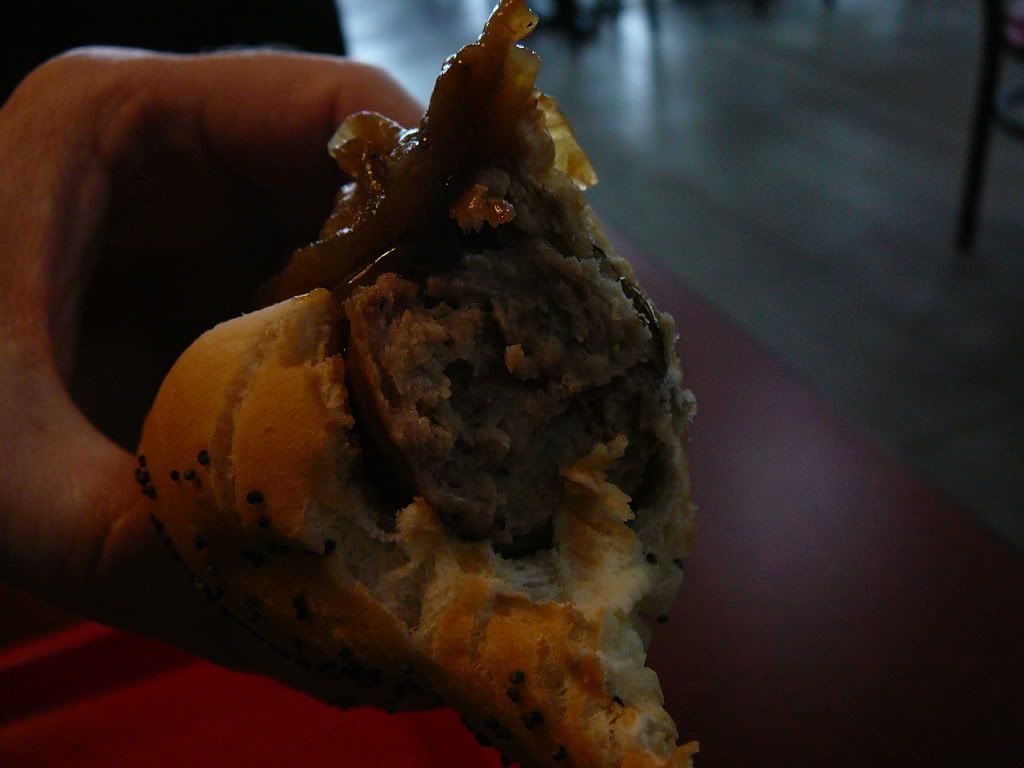 This was the culinary highlight of the day: delicious duck sausage with caramelized onions and a tangy sweet sauce on a soft poppyseed roll, and accompanied by a handful of fries. Highly addictive! If I hadn t eaten so much earlier in the d,29,580314,0,55124,76.229.163.76
580313,578275,580285,2010-04-16 01:33:38.813000000,Re:Roadhouse Bar-B-Que Sauce Summer Tour