desertdog
Member
I stumbled across this place around lunch time today while looking for a gas station in Northern Peoria (NW Phoenix)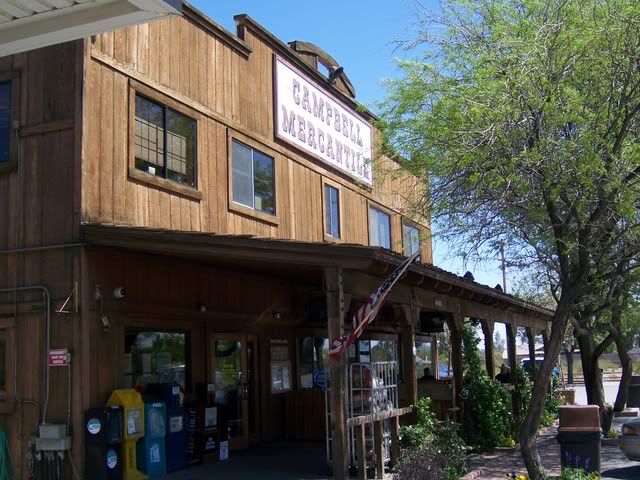 I was running low on petrol, and spotted what looked like a couple pumps by an old building. Stopping in I saw people eating out on the front porch, so I started pumping then went inside to investigate.
The interior is kind of a convenience store with lots of other things (hence the name Mercentile, I assume) and off to one side there was a counter where you could order burgers, dogs and chicken.
The sign said good homemade food, so I found the lady behind the counter and ordered their specialty, the Merc Burger. The Merc Burger is a nice 1/2 lb burger with Guacamole, bacon, roasted green chile and pepper jack cheese. It took about ten minutes for her to cook it up, so I went out and finished pumping the gas then had a look around.
I ordered it with onion rings, and although they were frozen, once fried they were quite good with real onions in them, not the chopped stuff.
The burger was excellent, the only regret was that I put ketchup and mayo on it, it really did not need it with the quac already on the burger.
If you are up in that area (NE corner of 91st Ave and Pinnacle Peak) stop in for a good lunch. The menu also claimed to have great Biscuits and Gravy for b-fast, may have to make my way back up there some morning and give it a try…