desertdog
Member
Decided on steak and football tonight, a great combination!
Stopped by Midwestern Meats in Mesa this afternoon and picked up an Iowa corn-fed Bone-in Ribeye, took it home, rubbed it with a little olive oil and gave it a light sprinkle of Black and Red seasoning from Penzey's.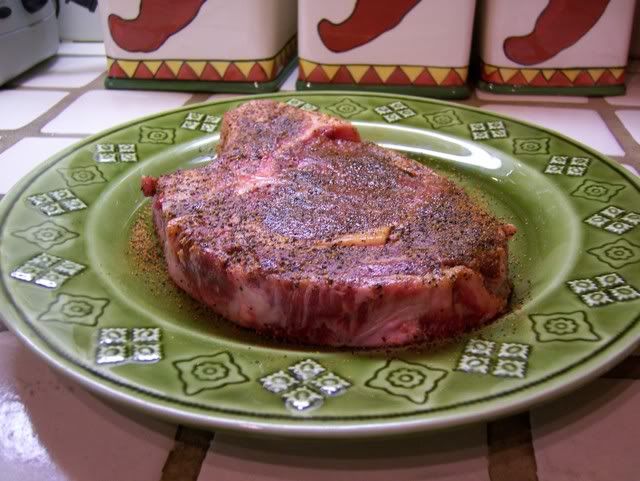 I made some potatoes in foil, I don't have a name for it but you basically slice up some potatoes and onions (this time I tossed in some zucchini), add butter and salt/pepper, wrap them in foil and toss them on the grill for a while.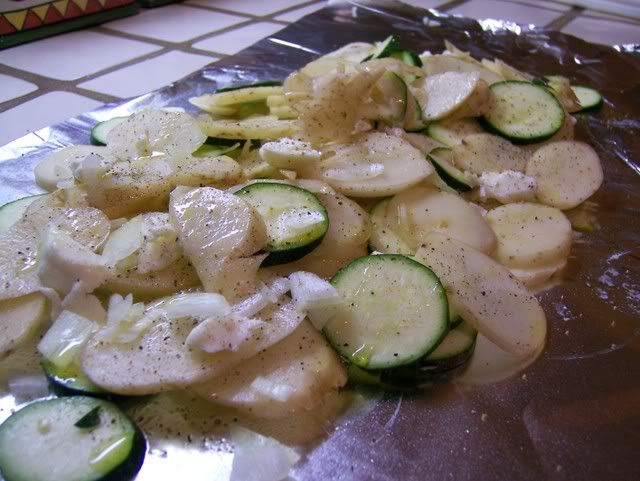 Make sure the foil is tight so that they steam a little, but put them right on the hot grill so the bottom layer gets crispy.
Grilled up the steak.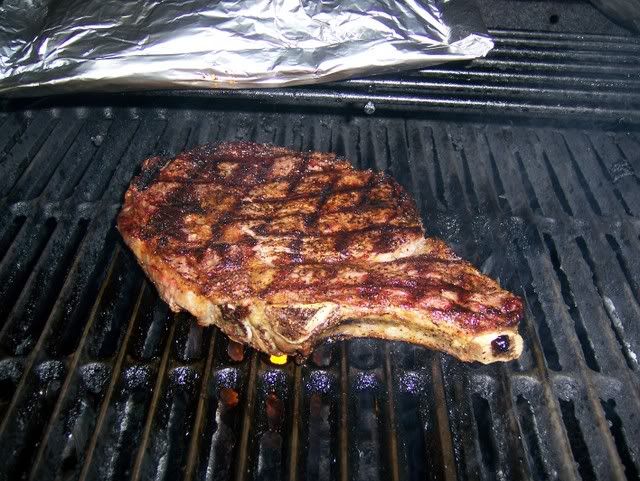 Potatoes were done.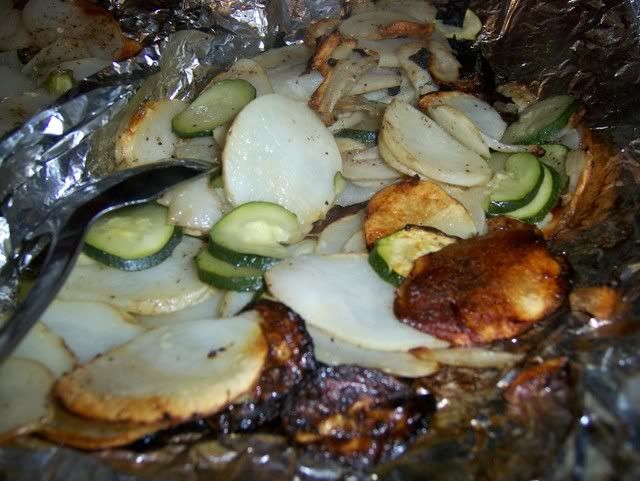 Sauted up some mushrooms and tossed a salad. Popped a bottle of wine and watched an unbelivable football game!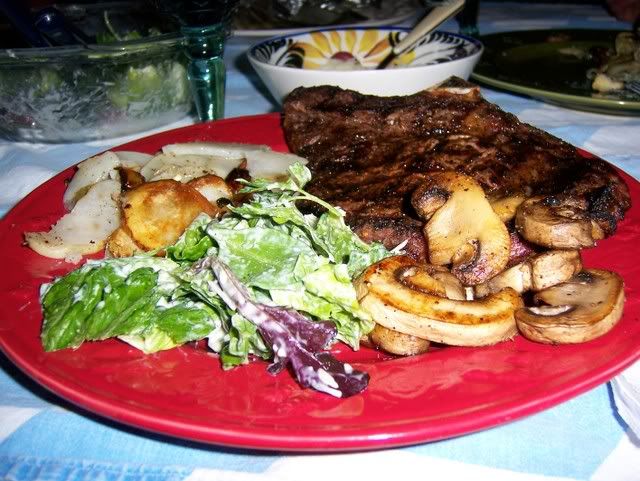 Wasn't paying attention and looks like the meat got away from me a little, but it was still quite edible.